From the classroom to the capitol: Cano Burkhead aims to extend her time as lieutenant governor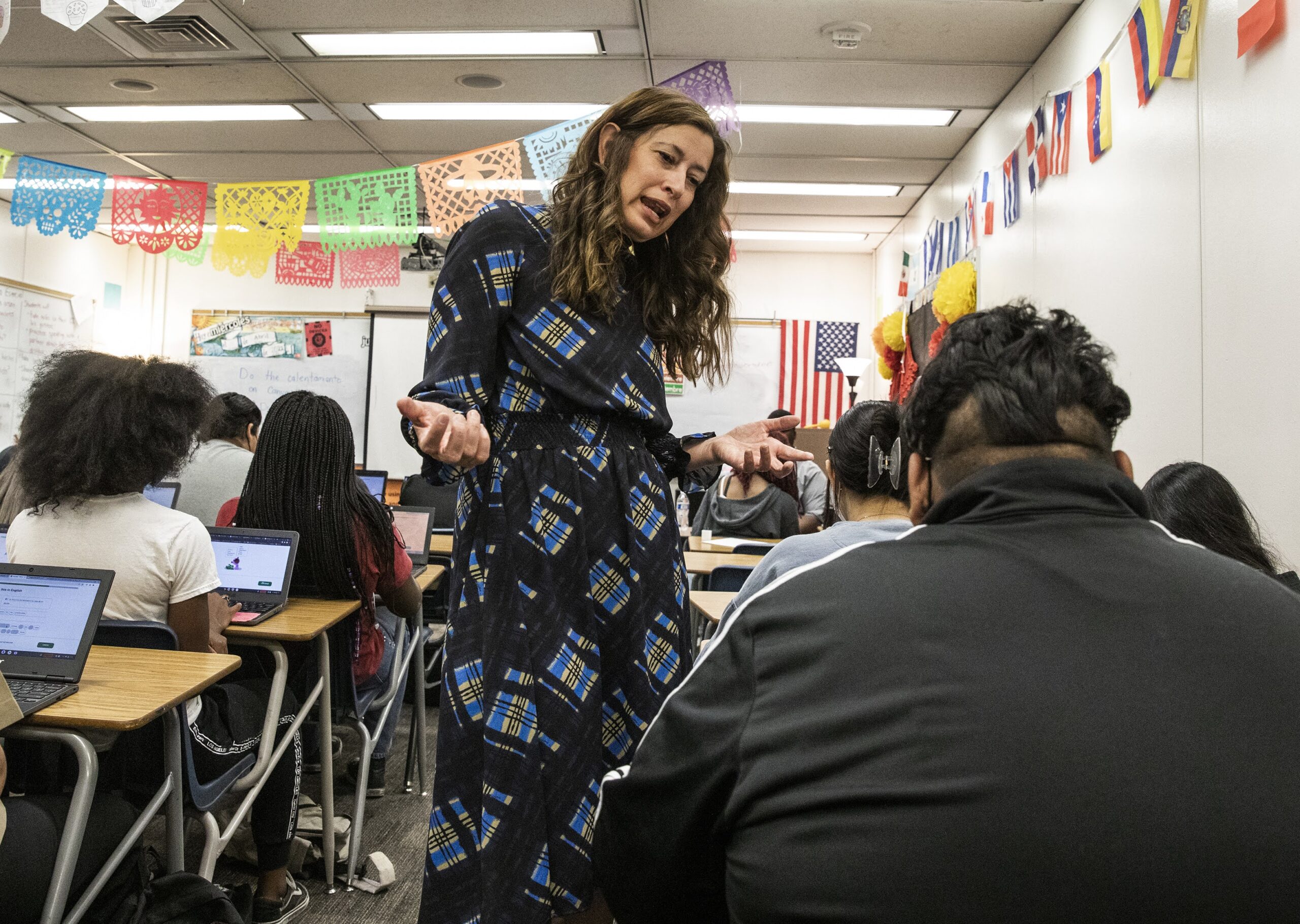 Lt. Gov. Lisa Cano Burkhead's journey to the state's executive branch has been untraditional, especially compared to her predecessors, Kate Marshall and Mark Hutchison, who had established themselves in politics before entering Nevada's second-highest ranking office.
That's because Cano Burkhead spent 25 years as an educator in the Clark County School District before Gov. Steve Sisolak tapped her to become the state's 36th lieutenant governor.
When Sisolak announced last December he was appointing Cano Burkhead to the role, he said his choice in a political newcomer was intentional to "bring the community into government."
To the students and colleagues who have worked with Cano Burkhead over the years, her lack of political experience is what they think makes her right for the job.
"I think it's very refreshing, and I applaud our governor for taking the risk and reaching out into a different sphere to appoint her," said Lou Markouzis, Canyon Springs High School Principal and president of the Nevada Association of School Administrators. "She cares deeply about kids, she cares deeply about the people in the community, and she loves this state."
As lieutenant governor, Cano Burkhead serves on the governor's cabinet as well as various state working groups such as the Nevada Commission on Tourism, which she chairs. She's also president of the state Senate, a largely symbolic role that involves presiding over daily proceedings and, in rare cases, casting a tie-breaking vote.
Nine months into the role, Cano Burkhead said she sees many parallels in her roles as an educator and state leader: building trust, listening to others, setting goals and working with the community to achieve those aims.
"I've always said that if you can run a large, comprehensive high school, you pretty much can do anything," she said during an interview with The Nevada Independent. "So everything that I've dedicated my life to is about what I'm doing now."
She also thinks her experience as an education leader has prepared her to lead the state should an emergency arise. As lieutenant governor, Cano Burkhead is first in the line of succession to governor, if the governor is unable to serve because of death, permanent incapacitation, disqualification or resignation. While she doesn't wish it ever to be necessary, Cano Burkhead said she is ready to take the reins.
"There have been many situations in my previous role in which I had to contend with a crisis and really work alongside a team … and I feel very confident in my ability to lead and that if, God forbid, that should happen." she said.
Whether her tenure as lieutenant governor extends beyond the one-year mark will be up to voters in November, though.
She's running for re-election against Republican Stavros Anthony, a former police captain, whose political resume is padded with years served on the Board of Regents and the Las Vegas City Council.
Primary victory
Cano Burkhead got her first taste of victory as a candidate in the primary election in July when she came out on top against two other Democrats vying for her seat, both of whom had more experience in politics, including Henderson Mayor Debra March.
In addition to leading Nevada's second-largest city, March's political involvement also includes serving as chairwoman of the Regional Transportation Commission (RTC) of Southern Nevada board of commissioners and as Chairwoman of the Clark County Regional Flood Control District board of directors. She is also a former member of the Henderson Chamber of Commerce (HCC) board of directors. March cited these experiences as an advantage she had over the incumbent in a previous story by The Nevada Independent. March also outraised Cano Burkhead in terms of campaign donations and cash on hand, according to their campaign reports detailing contributions and expenses from the first quarter of 2022.
Even so, Cano Burkhead managed to soundly win the primary, defeating March by a 34-point margin.
Now, Cano Burkhead is heading into a general election to face another opponent who is also no stranger to politics. In addition to serving on the Board of Regents and the Las Vegas City Council, Anthony also worked as a police officer and captain during his nearly 30-year career with the Las Vegas Metropolitan Police Department. He ran for Clark County Commission last year but lost by a razor-thin margin and also mounted a bid to represent Nevada's 4th Congressional District in 2017. He later dropped out of the race for health reasons.
So far, the race between the candidates has been cordial with no attack ads from either side.
Their fundraising efforts have come out fairly even, too, making it difficult to discern whether there are behind-the-scenes headwinds favoring either candidate. Anthony had raised $428,000 through the second quarter this year, and Cano Burkhead trailed him by less than $4,000, according to the candidate's latest contribution and expense reports. But Anthony beat Cano Burkhead in terms of cash on hand – about $75,000 and $57,000, respectively.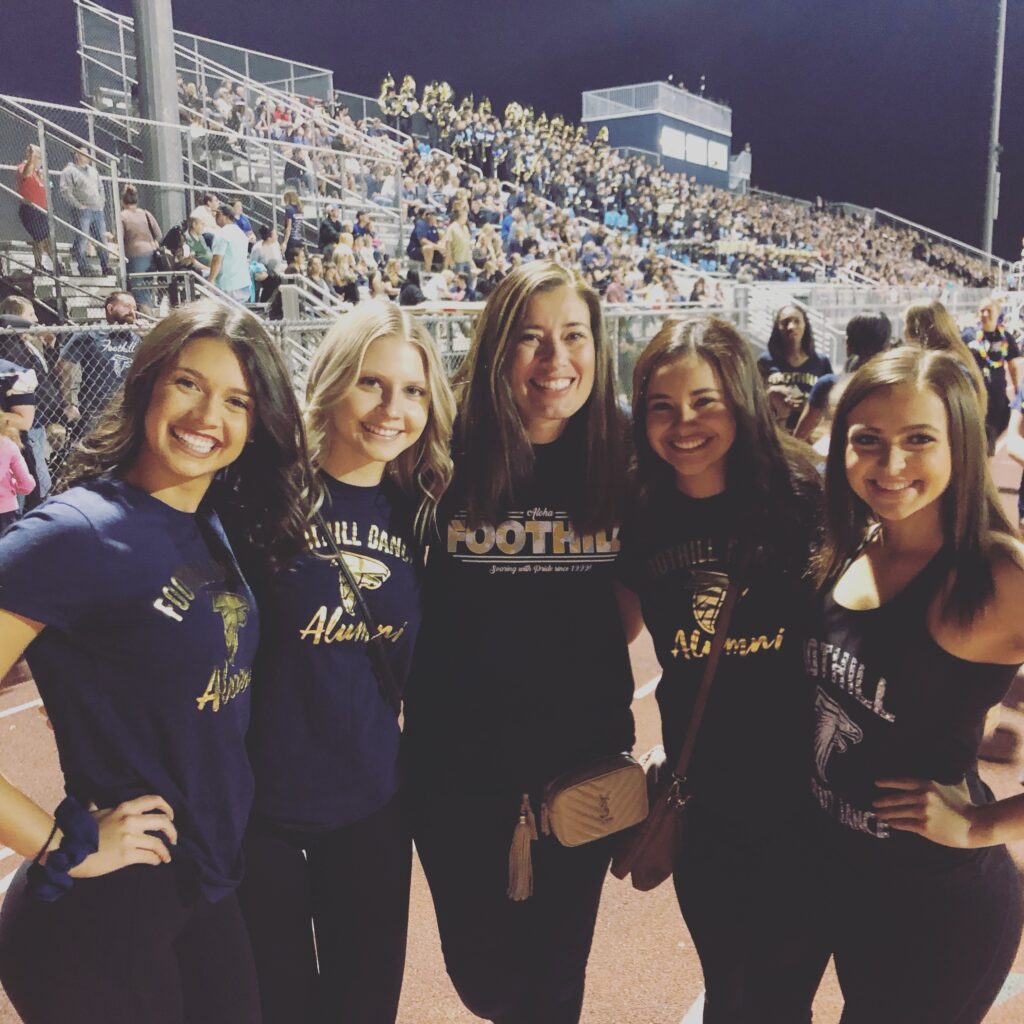 Leading 'from the heart'
Cano Burkhead wore many hats during her 25-year career as a Clark County educator. She joined the school district in 1996 as a Spanish teacher at Boulder City High School. She went on to become dean of students and, later, assistant principal at Eldorado High School and chief of staff for then-Northwest Region Superintendent Richard Carranza. Her leadership as a principal began in 2011 at Fertitta Middle School in southwest Las Vegas. In 2016, she moved to Foothill High School in Henderson, where she served as principal until her retirement last year.
The former students and colleagues whose lives she touched along the way remember Cano Burkhead as someone who was an effective leader and went the extra mile in everything she did and brought out the best in people.
"She just has that ability to inspire other people and also the charm and the charisma to inspire folks to join her," said Josh Daneshforooz, 37, who met Cano Burkhead back when she was a Spanish teacher and student council club adviser at Foothill about 20 years ago.
Cano Burkhead convinced the then-freshman football player to run for class president. He did and was elected. That experience helped Daneshforooz explore a side of himself he didn't know existed and set him on a life path he didn't foresee back then. He credits Cano Burkhead for the encouragement that tipped him in that direction.
Today, the 2003 grad is an entrepreneur with several businesses in technology, language services and real-estate development.
"I just learned a tremendous amount from her," Daneshforooz said. "She has this unique ability to really identify and develop other leaders."
Another quality that impressed her former supervisor, friend and mentor, Richard Carranza, was her willingness to go above and beyond her expectations.
When Carranza and Cano Burkhead worked together as administrators at Eldorado High School, they were part of a mentoring program for students with attendance or behavior issues. Administrators would typically plan before-lunch or after-lunch meetings with the students, or treat them to pizza after school. But not Cano Burkhead. Carranza said she would go to students' houses to meet with them and their families, sometimes bringing homemade empanadas with her.
"I remember thinking … it's brilliant because there you have, around one table, everybody that's important in that child's life," he said. "That's a good indicator of how she leads – she leads from the heart and she does what she intrinsically feels is going to be best for, in this case, the students."
Former Foothill High School teacher Adam Canfield got to know Cano Burkhead's leadership style firsthand when she returned to the school in 2016 as principal. When Canfield met her, she told him she wanted to make a difference in the school and improve all aspects of it. Cano Burkhead went about this by instituting a no-cell phone policy, a stricter policy on tardiness and an initiative called #OneHill that brought together school and parent leaders from Foothill and its feeder elementary and middle schools. The initiative not only helped incoming students feel more comfortable at Foothill, it also helped create a sense of community, Canfield said.
"We all worked on certain problems that our community had as a whole as a family," he said. "So that #OneHill initiative was one of the first things I noticed that, 'Wow, she's not only galvanizing Foothill High School, but she's embracing the entire community and bringing them into it, and allowing them to have their voices heard.'"
But former student Alyssa Pociernicki, now 21, wasn't as impressed with Cano Burkhead when she came on as principal. Pociernicki particularly took issue with Cano Burkhead's stance on tardiness. The new policy required late students to be signed in by parents after their first tardy, which Pociernicki felt was harsh and placed a burden on working-class families like hers, especially because both of her parents worked the morning shift.
"I was like, 'How does that fix tardiness? Or how does that make the student better…?''' Pociernicki asked.
The 2018 graduate who's now a doctoral student at UNLV said when she looks back on Cano Burkhead's leadership, she can better understand what the then-principal was trying to accomplish and that her intentions were good. But Pociernicki said she still thinks Cano Burkhead may have come off too strong, especially considering the school's previous leadership was more lax.
Canfield said Cano Burkhead's no-cell phone policy also received some pushback, but after a year, it became easier, and he saw the change as an improvement for students and staff alike.
"It really changed the atmosphere to instruction and building relationships with other students and other colleagues versus being on your phone," he said.
Lessons learned
Although her career path has taken Cano Burkhead away from the classroom, she said the experiences and lessons she learned as an educator and leader prepared her for the position as lieutenant governor.
She also continued staying involved in education after becoming lieutenant governor. She has been a substitute teacher for Clark and Washoe County schools struggling with staffing issues, launched an award program to recognize exceptional educators and held roundtable events to bring state education leaders together with parents and teachers.
If Cano Burkhead wins the election and retains her seat, she said she plans to continue staying involved in education, and advocate for Nevada students and their educators.
"So there's a lot of work … and I'm excited to do that work alongside our state superintendent and our governor," she said.
Correction (Sept. 15, 2022 at 2:15 p.m.): A previous version of this story misstated that Debra March was on the Henderson Chamber of Commerce's board of directors. It has been corrected to say she previously served on the board.
The Nevada Independent is raising $200,000 by Dec. 31 to support coverage of the 2024 election.
Tax-deductible donations from readers like you fund this critical work.
If you give today,your donation will be matched dollar-for-dollar.
Give + Get Matched
Featured Videos