Indy Gaming: Expanded multi-state online gaming may not benefit Nevada - yet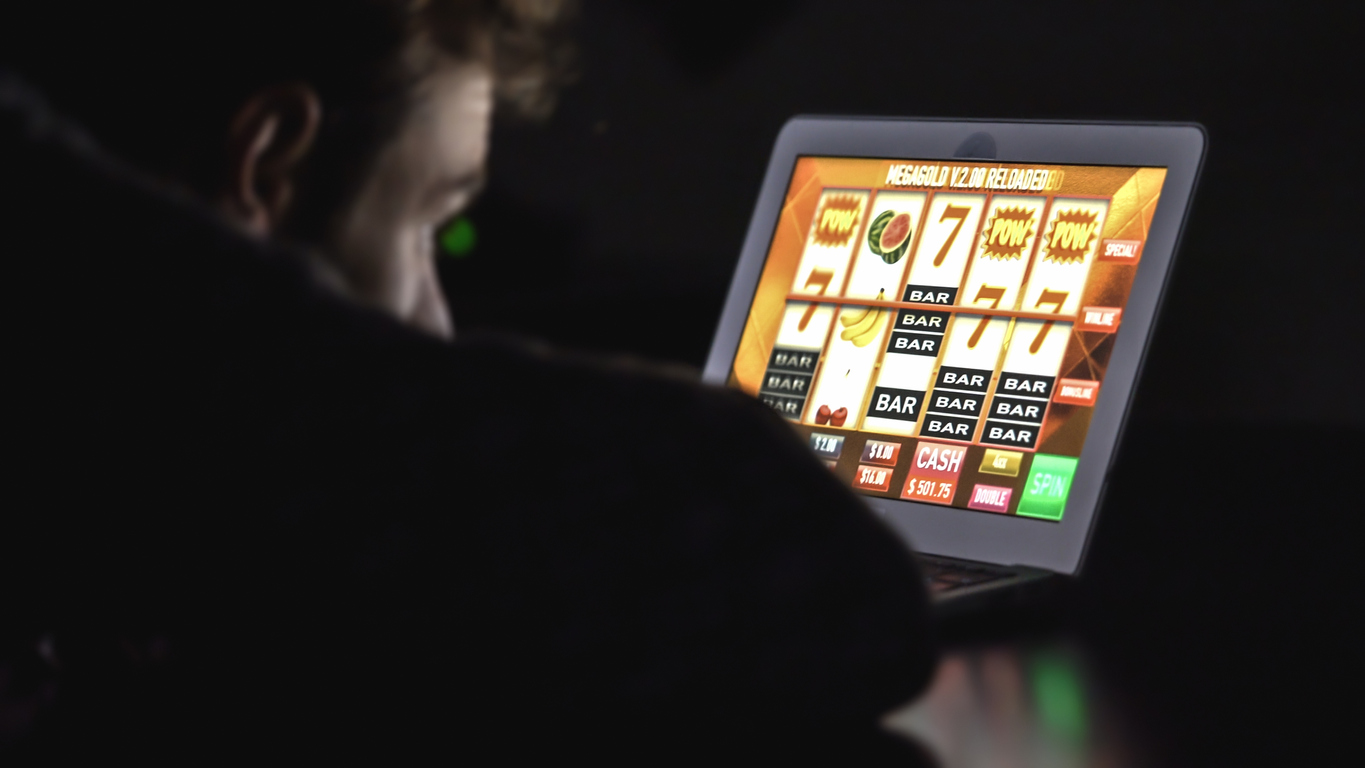 Good morning, and welcome to the Indy Gaming newsletter, a weekly look at gaming matters nationally and internationally and how the events tie back to Nevada.
If a colleague or associate emailed this newsletter to you, please click here to sign up and receive your own copy of Indy Gaming in your inbox. - Howard Stutz
---
The inclusion of Michigan into the Multi-State Internet Gaming Agreement gives the eight-year-old organization a vibrant online gaming market that generated more than $1.1 billion in 2021 during its first year of operation.
But Michigan's involvement won't mean much for Nevada, a founding partner in the four-state pact.
Nevada legalized internet poker in 2013, but there is just one active site operated by Caesars Entertainment and based on the World Series of Poker.
Full-scale online gaming in Nevada has been long opposed by certain casino operators – primarily Red Rock Resorts – over concerns of losing business from their traditional neighborhood gaming operations.
Nevada and Delaware, two of the nation's smallest states in terms of population, formed the multi-state agreement in 2014 when other states were in the early stages of exploring and potentially legalizing online gaming. New Jersey joined in 2017, four years after the state legalized full online gaming.
The agreement, where players from multiple states could gamble in games online across state lines, was viewed as a way to increase participation – often referred to as "liquidity" – especially for games such as poker.
Rebecca Satterfield, who serves as the multi-state organization's manager and oversees the Delaware Lottery's internet gaming division, announced Michigan's entry last week.
"The association continues to be forward-thinking and welcomes the interest of additional gaming jurisdictions in becoming party to the agreement," Satterfield said in a statement.
Online gaming legalization efforts slowed toward the end of the decade but picked up in the last two years, primarily during pandemic-related lockdowns that closed traditional casinos in early 2020. Legal online gaming operations continued and states such as New Jersey and Pennsylvania shattered monthly online gaming totals.
In 2021, six states — Connecticut, Delaware, Michigan, New Jersey, Pennsylvania, and West Virginia — produced almost $3.9 billion in online gaming revenue, according to PlayUSA.com. New Jersey, which has 31 online gaming sites operated through Atlantic City's eight casino-resorts, led the nation with $1.36 billion in online gaming revenue last year.
With just the World Series of Poker site, Nevada gaming regulators do not disclose the state's online gaming revenue. The state had three online poker sites in 2014 and only once – in June – did the sites record a monthly revenue total exceeding $1 million.
The lack of participation in Nevada doesn't mean the state's casino operators have shied away from online gaming. The digital gaming divisions for Caesars and MGM Resorts International, which include both traditional casino games and sports betting, are among the nation's largest online operators, including in Michigan and New Jersey.
Jefferies gaming analyst David Katz said the largest challenges facing online gaming companies are elevated costs for marketing and promotions to attract new customers in competitive states and the anticipated cash flow losses that are expected in 2022.
"Although the route to legalization is more prohibitive or prolonged in some states, we continue to believe the proliferation of sports betting and iGaming will continue," Katz wrote in a research report. "Additionally, we recognize the initial (Wall) Street enthusiasm around digital wagering has faded."
Caesars noted previously it often sees a spike in customer play on its Nevada site – WSOP.com – when the annual World Series of Poker tournament takes place over six weeks in Las Vegas.
Nevada, Michigan, New Jersey and Pennsylvania offer online WSOP.com players chances to win seats at poker's largest annual event, which begins at the end of May at Bally's Las Vegas (soon to be renamed Horseshoe Las Vegas) and Paris Las Vegas.
"WSOP.com was the first operator to service interstate poker and is all-in on the future of online poker in the United States," said World Series of Poker Executive Director Ty Stewart. "We embrace any momentum to offer a unified experience for poker players to compete in regulated states and across new markets."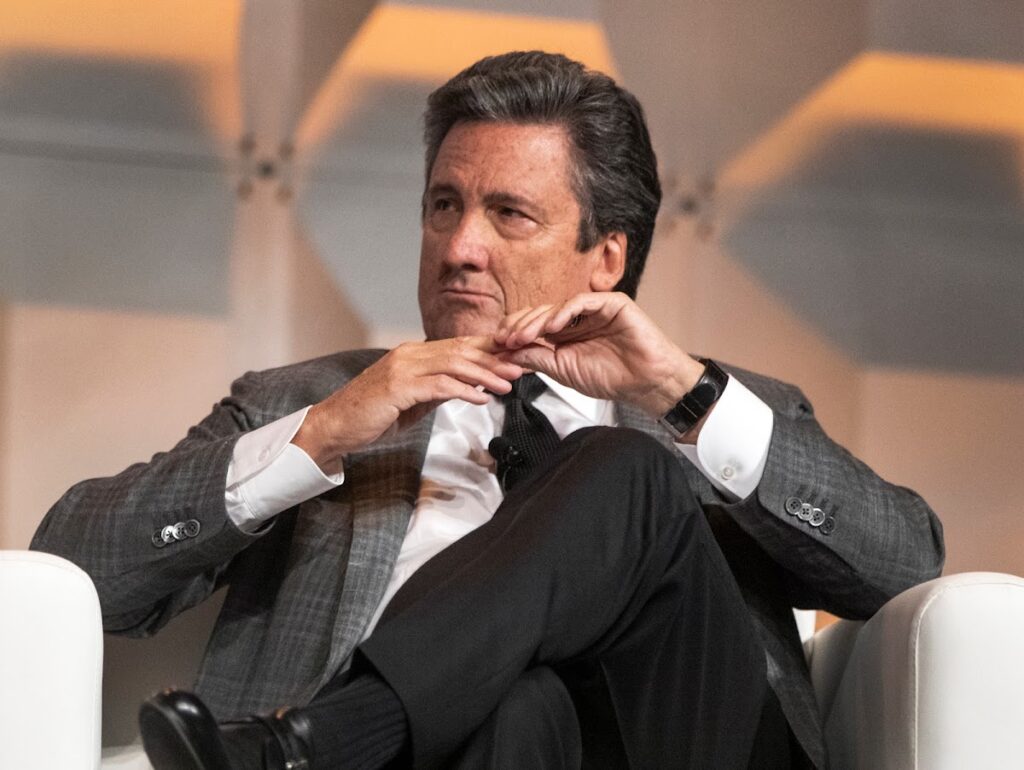 For now, internet gaming expansion in Nevada is nonexistent.
Last year, the Nevada Gaming Control Board postponed a planned workshop hearing to discuss potential regulatory changes that would allow the state to offer full online casino gaming. The hearing was never rescheduled.
In August, Red Rock Resorts' operating subsidiary, Station Casinos, headed a contingent of large and small gaming operators in opposing any online regulation expansion unless it was first considered by the governor's Gaming Policy Committee and ultimately approved by state lawmakers.
Two months later, MGM Resorts CEO Bill Hornbuckle said Nevada's gaming industry is "missing a significant opportunity for growth" amid reluctance to legalize online casino gaming. He noted, "there's a whole contingent of folks who own a lot of brick and mortar (casinos) in this state" that don't favor legalizing internet casino gaming.
"If you look at what the opportunity could be, I look forward to just talking more about all of it," Hornbuckle said during a panel discussion at IndyFest, The Nevada Independent's annual conference centered on political and policy issues. "It could be significant not only for the state, but for the industry and nationally, and potentially even on a global basis."
However, Elisa Richardson, a spokeswoman for BetMGM, the online gaming company MGM owns in a 50-50 partnership with European online gaming giant Entain plc, said "there was nothing we can share at this moment" in response to a question about BetMGM bringing online poker to Nevada. The company has online gaming operations in Michigan and New Jersey.
Last month, Boyd Gaming said it was spending $170 million to buy Southern California-based Pala Interactive, which provides the technology for real money online gaming and free-play gaming in eight states and Canada. Pala operates its own online casinos in New Jersey and in Canada.
Boyd operates online gaming through its Stardust brand in partnership with FanDuel in Pennsylvania and New Jersey. In February, Boyd CEO Keith Smith touted the company's "considerable potential" from its online gaming business, which saw cash flow of $24 million from digital operations a year ago.
However, Boyd has not committed to bringing online gaming to Nevada.
---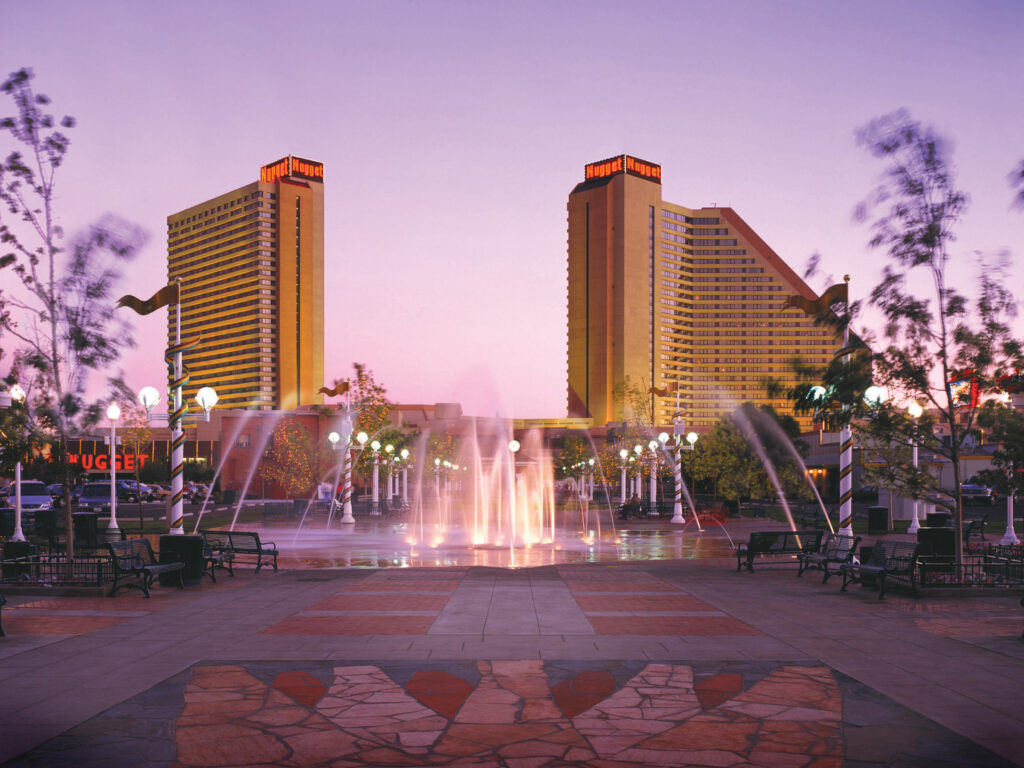 Century investors excited about Nugget Casino purchase
Northern Nevada was on the minds of investors who own stock in Colorado-based Century Casinos.
During a series of meetings with company co-CEO Peter Hoetzinger, the key discussion topic was Century's $195 million purchase of Nugget Casino Resort in Sparks. Century announced the purchase from Marnell Gaming in February and the deal is expected to close early next year.
Stifel Financial gaming analyst Jeffrey Stantial, who hosted the meetings, wrote in a research note last week that investors were "generally positive" about the acquisition of the Nugget, one of Northern Nevada's largest resorts.
Century operates two casinos in Colorado, two casinos in Missouri and one casino in West Virginia, as well as four gaming properties in Alberta, Canada. But the company's move into Northern Nevada was applauded by investors for several reasons, including the Reno area's expanding economy, Nevada's 6.75 percent gaming tax – the lowest in the nation – and where the Nugget's 1,382 hotel rooms and 75,000-square-foot gaming floor fit into Century's revenue stream.
"Management highlighted the pristine condition of the property while noting prior ownership was focused on the development of the property," Stantial wrote in the research note. "We have seen increasing interest from investors since Century announced the pending acquisition."
During the discussions, Hoetzinger said the prior owner was focused on developing the property, and "not so much fine-tuning operations." Stantial wrote the opportunity for Century will come from improving the slot machine floor with new games and a different layout, as well as a marketing strategy and visibility to local traffic.
The Nugget also has 110,000 square feet of meeting and convention space, which Stantial said provides "sequential upside potential." Additionally, the Nugget – which was Marnell Gaming's only casino-resort – becomes one of 10 properties in Century's portfolio, where the company can centralize many operational functions after the sale closes.
Stantial said Century's management expressed interest in acquiring additional casino properties in the U.S. gaming market. The company has an ownership stake in several casinos in Poland that it wants to sell, but the Russian invasion of Ukraine has slowed the process.
The analyst said small casino owners, such as Marnell Gaming, and large multi-state operators as likely interested in selling casinos that are not their primary operations. He suggested the recent expansion in online gaming and sports betting has hurt the ability of some casino operators to focus on smaller properties.
"The prospective buyer pool likely remains limited, while Century retains balance sheet capacity even after the Nugget deal," Stantial wrote.
Century is paying $100 million for the operations of the Nugget and $95 million for 50 percent ownership of the real estate covering the hotel-casino's site off Interstate 80 and roughly three miles from Reno-Tahoe International Airport.
Century has a five-year option to purchase the remaining 50 percent of the site.
Las Vegas-based Marnell Gaming acquired the property in 2016 for an undisclosed price. The Nugget was developed by Northern Nevada gaming pioneer John Ascuaga, who died in June at age 96.
---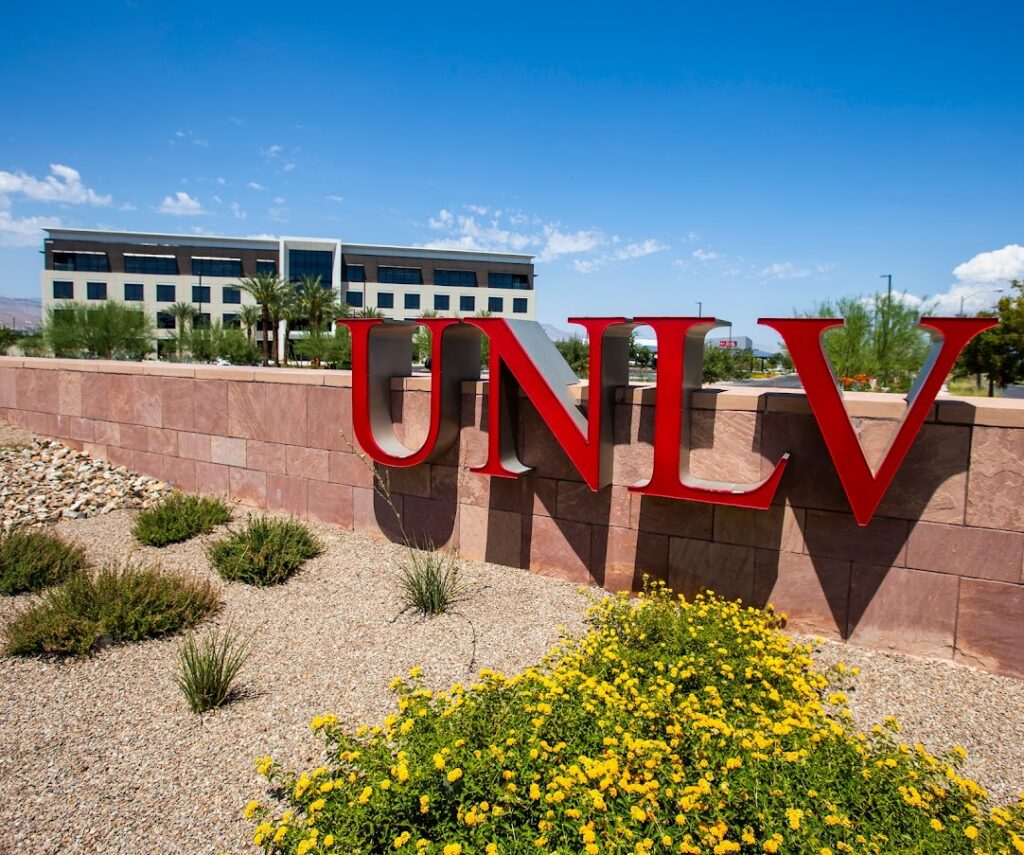 San Manuel and International Gaming Institute partner on responsible gaming
Southern California's San Manuel Band of Mission Indians is backing two of the three sports betting legalization ballot questions the state's voters could consider in November.
As part of that effort, the tribe announced this week it was partnering with UNLV's International Gaming Institute to explore safeguards to address problem gambling issues that could arise from the expanded wagering opportunities.
"We are excited to merge tribal values of empowering communities and remaining at the forefront of providing resources for responsible gaming," Peter Arceo, general manager of San Manuel's Yaamava' Resort & Casino in San Bernardino County, said in a statement announcing the partnership.
San Manuel Entertainment Authority, a tribal entity, will collaborate with the gaming institute's responsible gambling experts to leverage their research and methods.
The tribal entity has implemented responsible gaming practices at its Yaamava' property, one of the largest casino-resorts in Southern California. San Manuel is reopening the off-Strip Palms Casino Resort on April 27. The tribe purchased the property last year from Red Rock Resorts for $650 million.
The tribe has long funded research and training partnerships with the California Council on Problem Gambling, UCLA and other institutions focused on safe gaming practices.
Tribal leaders said the growth of sports betting and online gaming across the U.S., and potentially in California, requires a commitment to ensure gaming "remains a safe and fun form of entertainment."
San Manuel was one of the original tribes in 2019 that was part of a coalition led by the Pechanga Band of Luiseño Indians in support of a ballot question that would allow tribal casinos and four horse racing tracks to open retail sportsbooks. After a delay in signature gathering caused by the pandemic, the measure was approved for the upcoming November ballot.
The initiative does not include a mobile wagering component and restricts betting on events involving California colleges and universities.
Last year, San Manuel surfaced as one of three tribes – along with Wilton Rancheria and Rincon Band of Luiseño Indians – as backers of a second ballot question that is seeking to legalize online and mobile sports betting that would be managed by the tribes.
A spokesman for the online tribal effort said the three tribes also support the retail-only effort.
A third ballot question backed by seven national sports betting operators seeks to qualify an initiative that would allow online and mobile sports betting at tribal casinos. Tribal gaming operators, however, oppose the question because it's coming from outside operators.
The partnership with the International Gaming Institute is the second time the tribe has partnered with UNLV. In February 2020, the tribe donated $9 million to the university – $6 million to the William F. Harrah College of Hospitality and $3 million to William S. Boyd School of Law – to fund tribal development programs.
According to the statement, the partnership's goal is to create programs that encourage casino guests to develop healthy gaming habits, against a backdrop of emerging technologies and changing legislation.
UNLV Vice President of Economic Development Bo Bernhard, who is also executive director of the International Gaming Institute, said the collaboration will introduce a new level of research-based programs.
"What is so impressive is that both partners in this project possess award-winning, shared, and longstanding commitments to responsible gaming," Bernhard said. "Collectively, (the institute team) has more than 100 years of experience of working on cutting-edge, values-driven, and culturally resonant responsible gaming programming on all six continents."
---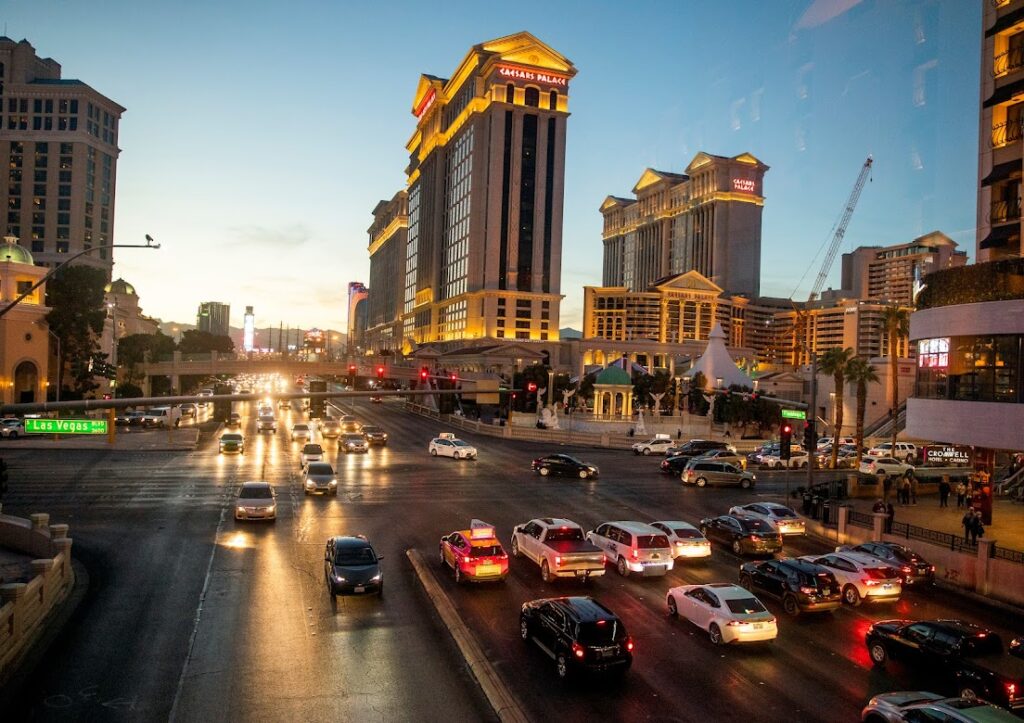 Caesars lowers price of William Hill to close sale of the European operation
Caesars Entertainment found a way to finalize the sale of the non-U.S.-based gaming platform it acquired in the William Hill acquisition. The company lowered the purchase cost to 888 Holdings by roughly $340 million.
In a brief announcement last week, Caesars said the revised enterprise value of the transaction had dropped to roughly $2.6 billion and said the deal was expected to close in June.
Caesars said the net proceeds from the sale would be $785 million following the repayment of the debt, other working capital adjustments and closing purchase price adjustments.
CBRE gaming analyst John DeCree told investors Caesars made "the right call" in working with British-based 888 to finalize the transaction.
"While more proceeds are always better, the probability of closing and timeliness is paramount, particularly given the turbulent market conditions, the complexity of United Kingdom takeover laws, and the importance of deleveraging," DeCree wrote in a note to investors following the announcement.
He said Caesars can now focus its efforts on selling one of its Strip casinos by possibly this summer.
"We believe transaction conditions here are more favorable than indicated by the 888-William Hill transaction," DeCree said.
He suggested the potential buyers would include real-estate investment trusts, including VICI Properties, which has the right of first refusal on any Caesars casino sale. VICI already owns the real estate associated with three Caesars Strip resorts and the Linq dining and entertainment district.
"Although peak valuation may be off the table in Vegas, we would still expect a Caesars Strip asset to fetch north of $2 billion," DeCree said.
In April 2021, Caesars paid $4 billion to acquire all of the British gaming giant William Hill, including the company's lucrative William Hill U.S. sports betting operation. The U.S. business was folded into Caesars Sportsbook, although most of the William Hill operations in Nevada carry the legacy name.
Five months after the deal closed, Caesars agreed to sell all the international operations of William Hill to British-based 888 Holdings for $2.8 billion.
In a statement, 888 said tough economic conditions and regulatory concerns were the reason behind revising the deal's terms. William Hill is part of an ongoing license review in the United Kingdom and is addressing action points raised in relation to its "social responsibility and anti-money laundering obligations."
---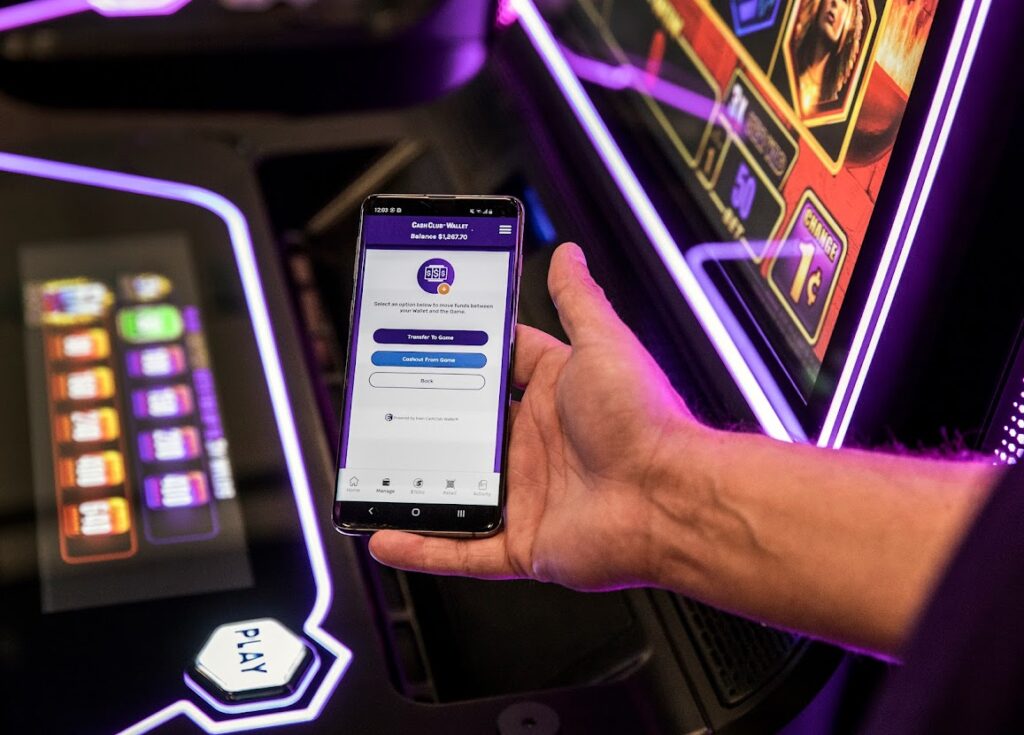 Other items of interest:
Las Vegas-based Everi Holdings has teamed up with the Scarlet Pearl Casino in D'Iberville, Mississippi to allow customers to convert cryptocurrencies into cash. The conversion system will be integrated into the casino's existing financial technology.
Scarlet Pearl CEO LuAnn Pappas said the property, which opened in 2015 in the community just north of Biloxi, will become the first casino in Mississippi to introduce the system.
"Providing new, alternative ways to fund a patron's casino experience is crucial in the age of digital currency," Everi Executive Vice President Darren Simmons said in a statement.
Several Las Vegas casinos, including the three downtown properties operated by Derek Stevens and Resorts World Las Vegas, have crypto-exchange machines, similar to an automated teller machine, that allow customers to exchange cryptocurrency for cash.
International Game Technology is paying $174.2 million for online gaming provider iSoftBet. In a statement, IGT said the transaction will expand the company's online gaming library to roughly 225 proprietary games.
IGT said it expects to close the deal by the second quarter. iSoftBet has office locations in England, Malta, and Romania, and approximately 350 employees and contractors.
In a statement, IGT CEO Vince Sadusky said the acquisition would enhance the company's "capabilities with a proven, complementary content portfolio across Europe and North America."
Deutsche Bank gaming analyst Carlo Santarelli told investors iSoftBet provides IGT "with what we believe will be a stronger suite of customer experience-oriented titles, something we believe IGT has been lacking to date."
CBRE gaming analyst John DeCree said MGM Resorts International holds the winning hand after New York Gov. Kathy Hochul reached an agreement on the state's budget that could lead to the creation of three downstate casinos.
DeCree suggested MGM's Empire City Casino in Yonkers, a slot machine-only casino, would end up with one of the licenses. DeCree said a full casino at the property – roughly 15 miles north of Times Square – would generate $1.28 billion of gaming revenue and $1.45 billion of total revenue. The analyst suggested MGM Resorts would clear roughly $500 million of cash flow for the company.
The New York City area could be worth more than $4.8 billion in gaming revenue should three casinos get the nod.
DeCree called New York City potentially "the largest land-based gaming opportunity in years."
Other operators said to be looking at New York City are Wynn Resorts, Bally's Corp., Rush Street Interactive and Hard Rock International.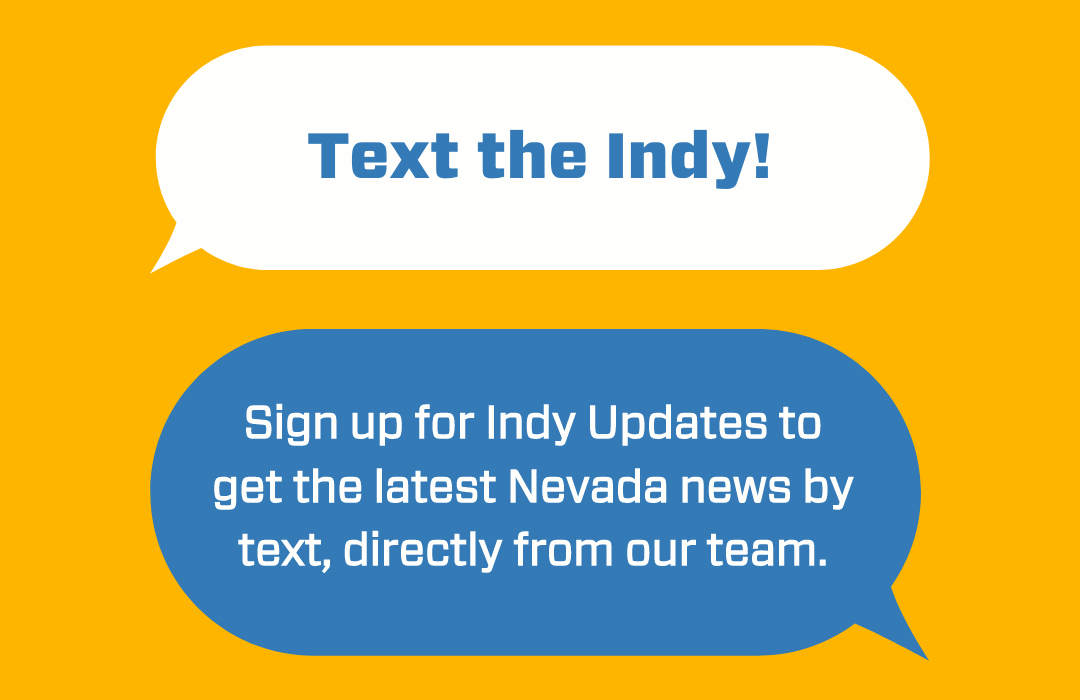 Featured Videos
Comment Policy (updated 4/20/2021): Please keep your comments civil. We reserve the right to delete comments or ban users who engage in personal attacks, use an excess of profanity, make verifiably false statements or are otherwise nasty. Comments that contain links must be approved by admin.