Indy Q+A: UNLV President Keith Whitfield on COVID, budget cuts and the future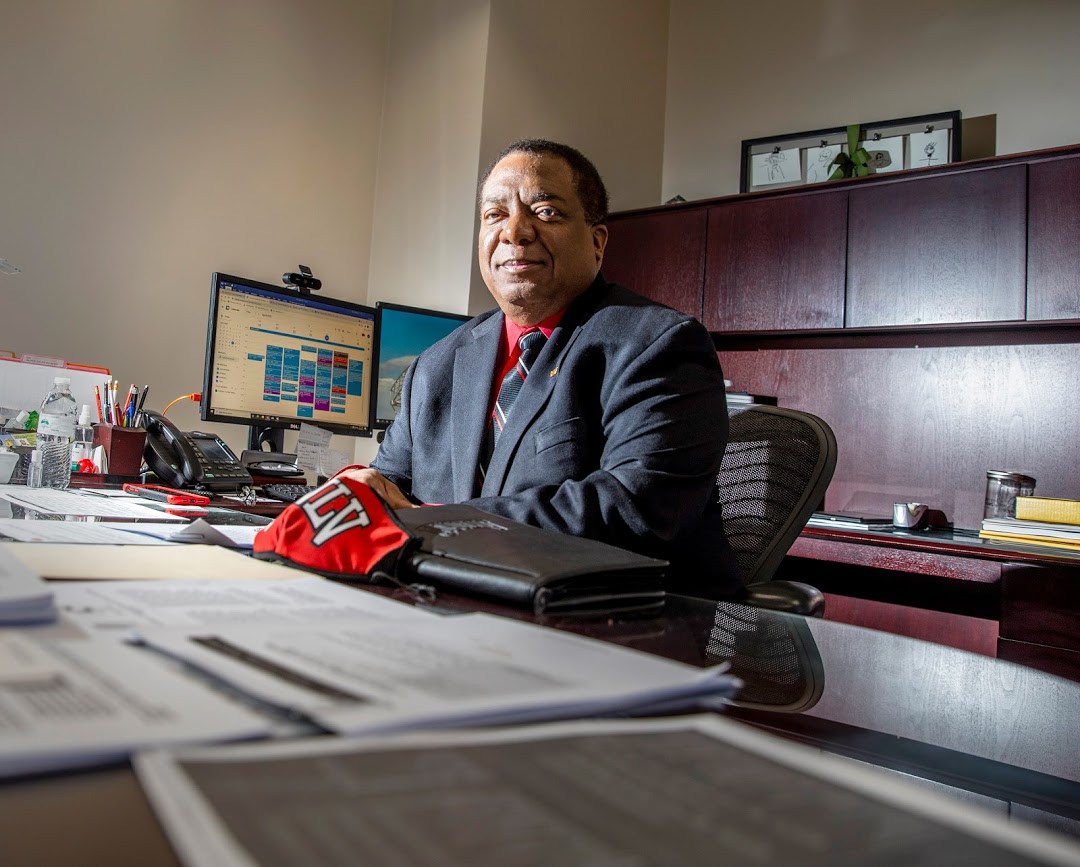 When UNLV President Keith Whitfield took the university's top job last summer, he came to Nevada at a pivotal moment.
The university's first Black president, he arrived by way of Michigan's Wayne State University just as the country was roiled by inflection point after inflection point, from the ongoing public health crisis of the COVID-19 pandemic to weeks and months of protest over the killing of George Floyd by Minneapolis police.
UNLV's fourth president since 2014, Whitfield came to the higher education system at a time defined, both then and now, by a series of slow-motion crises. Budget were slashed last year as revenues fell, almost all instruction was shunted online and questions loomed as to how institutions would plan their recoveries in the absence of hundreds of millions of dollars in funding.
Even now, as the worst public health effects of the pandemic have ebbed as vaccine availability has widened, the higher education picture remains mixed. Optimism is high for a return to largely in-person instruction in the summer and fall, but enrollments remain down from pre-pandemic levels, and administrators are waiting with bated breath to see whether lawmakers will go beyond the 12 percent budget cuts recommended by the governor.
The Nevada Independent sat down with Whitfield to discuss some of the biggest issues facing UNLV — from the pandemic to land grant status to diversity and racism.
Editor's note: This transcript has been lightly edited for length and clarity.
How will UNLV manage COVID restrictions differently in the fall than over the past year, if at all?
Our intention is that we're going to be back in person in the fall. We haven't hit the exact number in terms of percentages, you know, before we were 80 percent, remote 20 percent [in-person], and we vacillated around those numbers just a little bit. But we do expect that to be flipped, that we're going to have, you know, 85, maybe higher than that be in person.
But we will still have some, we call them "hyflex" hybrid classes, where professors will actually offer both, both remote [and in person]. You know, this, it speaks to how skillful our faculty are, because it's almost like a Merv Griffin kind of moment, that they're kind of managing those two things. But I think that's one of the things we need to take as a positive, is that our faculty have kind of gained a new skill set in being able to manage their core classes and courses using technology and using that virtual environment. And they can go back to what they know best, which is doing it in person.
So we're trying to make as much flexibility as possible. It can't be done for everybody, but we're thinking strategically about which courses we might think about trying to have in that hyflex space. And we work very closely with our faculty to figure that out.
But that's what our intention is for the fall, that it's going to be in person, July 1.
What do you believe UNLV's role is in managing the public health aspect of the pandemic moving forward?
You've seen a role that we played, it's one of the things that I take a certain — I'm just so proud to be here. We have truly been an integral part of how we've been trying to encourage people for vaccinations and make sure that there was testing available. We've used our campus, we've used our faculty, we've used our staff to be able to do whatever is needed in this part of Southern Nevada, to be able to try to help with that.
And I think you've asked a really good question, which is how will that messaging go through in the future? And it does, in part, depend on how we move. There's even some numbers that suggest that, while herd immunity may be around 80 [percent], — which, the number keeps going up, which is a little discouraging to me — there's some decision points around 60 percent. And that, we want to truly try to get us to at least 60 percent, and that that's going to help some.
Our folks work with the Southern Nevada Health District to be able to work on some of the messaging, I did find it interesting when I was driving in this morning on one of, I think, one of our pieces of property, there's a big lighted sign saying, 'Hey, students, you can come get a free vaccine.' So we're going to continue to do that.
With the drop in numbers, though, you know, there have been vaccination sites that have been closing. And we take our directions from the county and the health district, about whether they need us or not. But we're here to hang in here as long as we can. Our public health people are very interested in the messaging piece, and I think that that's going to evolve over time. You know, right now, we're starting to move into more of a time when the people who haven't gotten their vaccination, a lot of it's because of fear and hesitancy. And we need to just be able to encourage them in different ways.
Will UNLV students be required to receive a COVID-19 vaccine before they can come back to in person classes? 
We will not. We do follow what the state suggests, or orders us to do, which is that that will not be a requirement. There are some requirements that the state, again, actually puts forward in terms of immunizations to attend public schools. But that's where we take our marching orders from, the state, and that is not a part of what will go on in the future.
We really do want to encourage students to be able to get vaccinated, and to come back on our campus full time, that's going to make our environment, our community as safe as we think it can be. So that's, that's what we're going to encourage, but there won't be a requirement.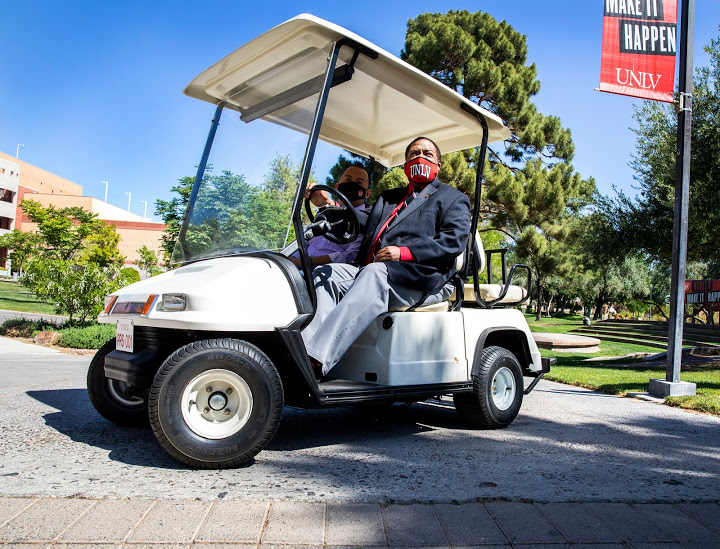 With the expectation that the Legislature will cut 12 percent of the higher education budget this legislative session, what is UNLV's strategy for mitigating or negating the worst effects of the cuts in the long term?
There needs to be certain priorities. One of the priorities that we have is student success, and so we have to make sure that as students now have to transition back to the old way of doing things, that they actually have all the mechanisms that they need. We're looking into seeing ways that we can increase advisers, for example, because that creates clear pathways for our students to be able to get their degrees. So that's one element.
Another element is about our ability to be able to hire and retain faculty. You know, that was one of the huge swaths that we used as a mechanism for being able to address the cuts from last year. And we're hoping that — you know, it's so funny to almost hope, we're not hoping for a 12 percent [cut], we're hoping that it's no more than a 12 percent cut. Because it's still going to really, severely hamstring us.
One of the reasons why this is important is to be able to deliver the best education to our students, and to be able to have a full faculty be able to do that. Second is we've recently become a Research-1, Carnegie, top-designated research university, and that's driven by our faculty. And so having to dip into that resource that we have, in terms of being able to recruit and hire great faculty to come here, is something that worries me greatly, that it's something that we're really going to need to be able to do for us to be able to retain that status.
In addition to that, it is the other kinds of operations that we do as a university, both internally and externally, what we give to what we provide for the community, but also the kinds of things that we just do to run our normal operations. We have people working on it, I would say, you know, I could call them any point in time and say, 'What are you doing,' and they're working on trying to figure out ways that we can find efficiencies, because we're being forced to. It's not necessarily the best practice, may not even be the best thing for us. But it's to accommodate and to try to adjust to a budget cut.
One major higher education issue in the Legislature right now is SB287, which would formally designate UNLV and the Desert Research Institute as land grant institutions in statute. Why do you think SB287 is necessary or good, or both, for UNLV?
Our perspective on all of this is that we want to figure out a way to grow the pie, as it were, for the state. There are grants that can be pursued; we've identified a number of them, that we have the talent, and because of our location, to be able to do that. We are an urban research university, and that's a very unique combination of skills, where it's not just even for the city — we do outreach into rural areas, as well — and so we have that balance there, and there are some opportunities for us to be able to do that.
It doesn't necessarily mean it just because we're local, but we are in this part of the state, we're connected to the community, but we're going to be connected even more to the community as time goes on. And so our ability to be able to help provide support for different aspects of the community, whether it be, you know, 4-H, or….urban sorts of things in terms of economic growth and things, those are things that can fall under that land grant item, that we're very well positioned to do — we're already committed to doing those things.
But it would be great to have those additional dollars. Those additional dollars come to the state and they have more of an impact than just paying for people, they actually promote other parts of economic growth for the state. Just because there's indirect costs, it's less of a reliance on other things. I mean, you have to be careful with research dollars, because research actually usually costs money as much as it actually brings dollars in, but this is one where we kind of grow the brand of this part of the state as being both you know, community serving and research oriented.
And the land grant status designation is not only for us, but for [the Desert Research Institute] as well. We think we'll really be able to help that and expand that. So it's more of an issue of just making sure that there's fairness and the opportunity to be able to grow and do other things.
I want to ask specifically about the Extension, because President Brian Sandoval at UNR has said that there is no more room for the pie to grow, that there won't be more federal dollars available if this change is made and that it will irrevocably harm programs already offered by UNR without being able to fully fund those same programs at UNLV. What would you say to that?
It's an interesting perspective. And I think from our university's perspective, we think a lot about collaborating. I think this is the idea of, too, that, you know, when I say grow the pie, that doesn't mean that there's only one slice per person. It's the idea that we can actually take some of these things and make an approach that's more of a collaborative approach, so that we can actually provide the best services that are possible.
Some of that money for Extension also comes from the county, [Clark County Commission Chair] Marilyn Kirkpatrick has spoken about this, and actually asked that the state, you know, put more money into Extension, and some of that comes from our citizens as well. And so we want to make sure that we can provide the additional kinds of assistance operations programs that we're suited to be able to help do. And some of that could come from collaborations between our universities, rather than just saying, "It's yours, or it's mine." I don't think that that is a way forward on most things. We really need to figure out when we can collaborate and President Sandoval and I have said this, now, a number of times — when we can collaborate, it makes sense to collaborate. And when we can compete, it makes sense for us to compete.
There's, I think, there's several things that make it sensible for us to be able to collaborate on some of those things, maybe make better, more efficient use of some of those dollars. And that's our perspective on it.
Our biggest thing, too, is that we don't want to do any harm. We're not looking to try to take away programs, we're trying to figure out, "Hey, is there a way that we either, you know, programming starts here at UNLV, or programming might be some that we reach out to our partner or our collaborator, UNR, that work that's done here in Southern Nevada, that we're better positioned to be able to help do, that we can actually take it to another level and do better."
Sometimes, it's not always about the individual dollar, it's about the effort and the people that are there. And given our connection to the community, our desire to do everything we can — I think that's demonstrated through COVID, but it really extends to everything we do. This is a possible benefit, rather than thinking about shrinking dollars.
So when we discuss fairness and equity as part of the land grant issue, what does that mean?
I think it's more opportunity than anything else, that we have the opportunity to, one, provide services, and two, it's not just those Extension dollars, it is these other grant dollars that are available, too. There, there are millions of them that are out there that we can do.
And, you know, that's the main crux of the idea, of just being fair. Again, one of our priorities will always be, and I think this is an easy one to think of, that we want to make sure that nothing actually decreases in terms of services and opportunities for people. We actually want to try to grow them. And so we think us being able to be at the table offers an opportunity for us to grow that, and then that it's a fair operation going forward.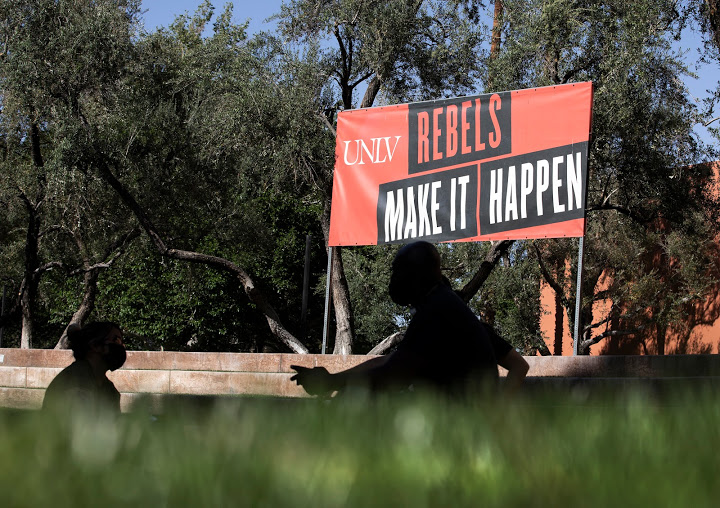 So as a relatively recent outsider to the state, have you observed a regionalism or rivalry between UNR and UNLV in terms of access to funding or resources?
It's so funny when you start that, Jacob, and you said, you know, "as an outsider." I love this town, I love being here, so, you know, I'm struggling with that a little bit, but I do understand that I have a relatively recent understanding, interacting, seeing what goes on, some of the conversations that go back and forth.
I think that a little bit of it does exist, a little bit of it still does exist. I think even the history is very complicated, because when I've looked at things like people have looked and said, "Oh, look at all the funding that goes to UNR," but you know, they've taken a different approach to certain things, like they have used their bonding capabilities differently than we have. And so there's some differences between those two that are differences in approaches.
They are — in higher ed, we think about it as, they're a residential college or they're a residential university. And we're an urban university, and it usually comes with, I hate the word, but it's "commuter campus." And so we attack and we deal with things in a different way, in a different approach.
I hear about the history, and I know that it comes from changes in, you know, the power base, and where people were and all those other kinds of things. And I tell you, I listened to it, I love hearing history — I never let it constrain me, I never let it constrain what we can do as a state, because this is one state.
I'm not so Pollyanna-ish to believe that we'll just eliminate that, you know, people have blue and people have red, they're going to….have those things in terms of both their political affiliations as well as their university affiliations. But I think we have to just make sure that we keep the greater good in mind. This is one of the things that I have so enjoyed about working with President Sandoval so far, is that we really do share that, you know, hey, you know, I bleed red, he bleeds blue. That's absolutely fine. But if we see something, that's an opportunity, and we are looking at some opportunities right now, with the leadership of President [Kahmud] Acharya at DRI, of ways that the three research universities around research that we can collaborate. And Chancellor [Melody] Rose is — she is a very important, unique person. And she was a really good pick, partly too because she's outside (Rose was appointed chancellor last year following decades of higher education administration experience in Oregon). And she comes with me, with not that ingrained thinking of one or the other, but thinks about possible collaborations.
But we have talked about other ways in which, for example, community colleges, and the four years can actually work together — I have experienced from having been in my last institution of having pathways from community colleges to four-year institutions that make it so that it fosters if students want to do that, they can do that. And it benefits not only the four-year institution, but also the community college. And so you know, community colleges are very, very complex and different ways than research universities are, and the pathways that they create for students are critically important.
[Nevada] ranks very, very low in terms of college-educated folks. And so we have to figure out every which way we can to be able to make it so that people who do want to pursue a four-year education can do it. And so it is this bigger — I think that's what Chancellor Rose tries to keep us mindful of — is that, you know, there's much more at stake, than just whether we win the [Fremont] cannon any one year, it really is these other things.
We can have fun doing some of those competitive things, but the things that we can collaborate on that actually build capacity, build opportunities for folks, we need to make sure that we do. And like I said, President Sandoval and I have agreed on that. And he I think, is a very honorable person, and he has stuck with that. But there's things that we compete on, there's things that we want for our institutions, as well. And so we have to manage those two different pressures.
One of the criticisms made of the push for SB287 is that it has been donor driven, rather than driven by UNLV. Do you believe that the donors have outsized influence in these kinds of policy decisions for UNLV?
I'd say now, what it is, is more of a collaboration. You probably noted recently, we named the School of Medicine the Kerkorian School of Medicine. That was not done because we were strong-armed some kind of way. That was, it's that we talked about it — it's way before my time, that was talked about. One of the possibilities, or even of actually eventualities, is that you name schools, and particularly medical schools. It's very important. If you look at what's happening in the landscape of higher education, that gives a certain level of prominence to universities.
And for us, you know, that particular example is one where we said, "You know, we're working together doing these things, we have certain desires, and guess what, we've found a way that it ultimately benefits both of us." You know, I know that there's things that are going on in the background — you noted the [Vegas Chamber] and the chamber has been supportive of things that would benefit us. And I have very good friends in the chamber, but I don't think that they're thinking about UNLV specifically, they're thinking about the region, you know, that's what a chamber is actually for. So they're promoting those things, and then we're a mechanism by which we help them.
I mean, we're a great piece of that, and they do see, I think, the promise and the capabilities of this great university to be able to do those things. And so those things get intertwined. There's lots of ways that states move forward. And those entities that you talked about are very active in things that affect both Las Vegas and the state. But our relationship with them is one that is one that's built on trust; that's what had to be there, was that we had to trust each other.
We trusted them, that they shared our passion for trying to grow health care in the state of Nevada. And then you come together. It's a partnership, but it is really based on trust, it goes back and forth. We have good communications, we have good connections with them. As you know, we've had a couple of changes in leadership, but we have absolutely outstanding leadership. That, too — what I like is that they appreciate it. They're like, "Oh, you share the same passion as us," and so then it becomes a partnership.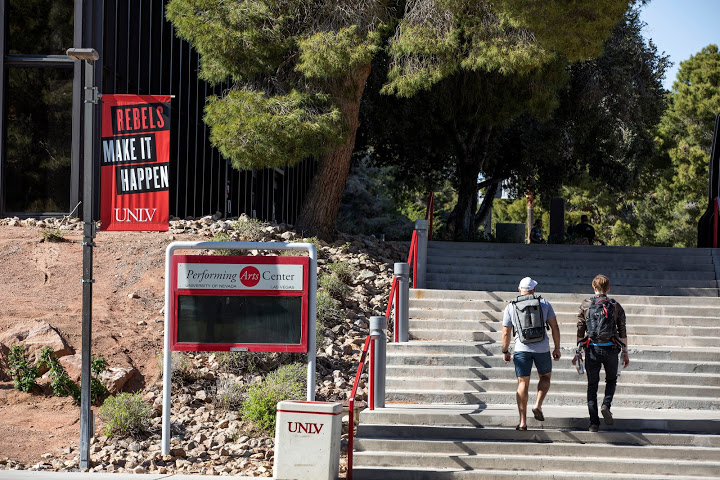 It's been a couple months since you mentioned a push to tackle systemic racism at UNLV in your State of the University address. How are the initiatives you mentioned at the time shaping up?
Well, we're positioning ourselves to figure out just what those initiatives have been. I was blessed to be able to come to a university that was already talking about those well before what we saw happen last year, and even the current situation with George Floyd. You know, our office [for student diversity and social justice] has been there for, I think it's three years now. So those things are nothing new, we're tied for the second most diverse campus in the country. And that, then, has been a piece of how we've understood who we are.
And so, my arriving, it was really to say that, let's not fool ourselves. I think sometimes in education and higher education, we believe that, because we're educated, that racism doesn't have, you know, a foothold. And it does. And I think we're trying to be honest with ourselves about it, and think about ways that we can try to deal with that.
We've talked about this relative to hiring faculty. While we have a very diverse student body, our faculty isn't as diverse. I try to be nice, because I think our faculty, particularly the faculty Senate, our leaders, they're really passionate that we need to change these. And I go, "You know, be nice to ourselves, because we're not as far behind as others are." Yes, we can do better, but you know, we've got a foundation to be able to do better.
But it's those structural things, and it's some of the interactions. It's so fascinating, because it's another kind of interaction or intersection that we have, like last year. What we had was the intersection between seeing George Floyd and what happened to him that intersected with COVID and a pandemic. And it was like these two monumental things that were changing our lives that really were this fascinating intersection that, hopefully, will bring long, sustainable change.
I think now we're at another point where we're recovering, and we're in a position to create a new normal. So what is that new normal going to be? And it's both between "Are we going to wear masks?" That is now one of the big questions. And also, "What are we going to do, trying to make a more fair, just and equitable society?"
And so it's something that — we're leaning on [former Chief Diversity Officer Barbee Oakes], the history that she's done, but our chief diversity officer has retired. And we've thought about that as not — while it's a huge loss, I mean, I am very sorry to see her go, because I think that she was really a force — but it does give us an opportunity to try to reset and to try to think, "Okay, so let's look now at what we've done and think about how we're going to do the next level."
And so we're having those conversations both with faculty, staff, and with students, about what we might want to try to do, moving into both the summertime and then into the fall. I think you're gonna see a lot more activities where we make sure that we hear the voices of students and faculty and staff. I think that has been one of the biggest challenges, is that it's not necessarily about numbers sometimes. Because when you talk about effective groups, sometimes, or disadvantaged groups, many times they're minority groups, meaning that they're a smaller group. But what you want to do is to be able to hear those voices. And so we've been trying to set up ways to hear voices.
One of the things that I really have enjoyed doing, and we're only stopping because graduation's coming up, is that I've been having lunches with students. And we do them virtually, it's not opportune, but we have a lot of fun. And they really bring up a lot of conversations, a lot of issues, that I then, you know, have a little notepad, I start taking them down, and I go to my Cabinet, my staff, and we start talking about ways that we can try to address those.
And so there are some things that are behind the scenes that are smaller issues that we're working on a building, and there aren't going to be other things that we're going to see and think of. I think we're going to see ways in which we can try to make sure that, as we look at pools of [faculty] candidates, that there's always a good amount of diversity in those pools. And if not, we don't think about them as being successful candidate searches.
Taking a look at our curriculum and seeing what opportunities we have to be able to really provide diversity, one of my little pet desires is to be able to use small videos, short videos, and other opportunities to be able to build cultural intelligence. And that be something that a student could walk away and show to a future employer, "Hey, you know, I'm going to be a great team member, I'm going to be a team member not only in terms of the state, maybe nationally, maybe internationally, but because I've got a great education, but I've also got these other experiences, and some of them are, in the way of being able to understand issues around cultural intelligence."
So we've got a few dreams of things. We've got to keep our eye on the budget to make sure we can do things that are sustainable, because we don't want to start things that we ultimately have to end, either because we don't have the money now or that we have the money in that it's one time funding, which is a lot of money that's coming from the federal government, even from the state. We want to build things that are going to be sustainable and put us on a different trajectory relative to trying to deal with issues of diversity.
Ancillary to all this, the Hey Reb! mascot was also retired in January. What was the thought process behind that decision?  
You know, my predecessor, Marta Meana, actually started that process [last year]. And essentially, we weren't using it for anything in terms of what our goings on were. A lot of times you see those characters at some of the sporting events, and so that was so different [under pandemic restrictions], so we didn't see him there.
And so that really started before then, and so by the time we came to January, and I just thought, "This has been such a longstanding issue that we have already kind of moved in this direction, we're going to stay in that direction."
So was it more related to the history and perception of Hey Reb!, or was it a function of inertia, that Hey Reb! was already more or less phased out by that time? 
Well, I'll be honest with you, the background of why he wasn't in use is because of those beliefs about that. And what's fascinating is, I can't remember which bill it is, but there's actually a bill that likely would have put a lot of pressure on us to do something about it. I think it's now positioned more for the high schools, but if you do have any mascot, or representation, that represents racism, or bias or whatever.
So there is an actual bill now that's being considered around that, I think we were just a little out ahead of it, because we've been dealing with it and thinking about it for a long time. But you know, those things were behind it.
We're rebels. I mean, that's what we are. And believe it or not, people weren't completely happy with me keeping the "Rebel" name. Because they, in some ways, think about that rebel name with that. You know, we really want to be thoughtful about who we are as a university, and that we are "rebels," we try to do things differently. We're not afraid to try to invent and initiate and be entrepreneurial and go out that kind of — you know, I've been called a rebel all my life. And so I don't have any problems with that.
But I really did listen to people, and I think that there was a difference between how people view that caricature and view the name "rebel." Also, nationally, this university is known as the UNLV Rebels. It's one of those things where, you know, that doesn't necessarily mean that it's all good, but I don't think that it's one that we can say has the same kind of, you know, problems or issues that we saw with the caricature [of Hey Reb]. I think that there's a certain amount of pride that we can take when being rebels and being different down here in this part of the state, and so I'm hoping that we continue to embrace that.
As other colleges and universities have phased out racist mascots or alumni songs or other spirit-related traditions, there's been pushback from some big-money university donors. Did you see any complaints from donors when Hey Reb! was retired? 
I didn't. Our donors, we're very thankful for them, they're part of our community. And when I spoke to them, I was really surprised that there are people who said, "Yeah, we've been arguing about this for forever, you know, it's not a big deal, let it go," or others that say that, "You know, I do think that there was an issue with it."
To be honest with you, I was surprised. I thought that there was going to be much more pushback from donors who have that heritage. It's that they've always seen that particular caricature, and that somehow, just because they've seen it, actually made it more important than what it was. I think the idea of keeping who we are, as rebels, was far more important to them. That was more of an identity than that caricature was.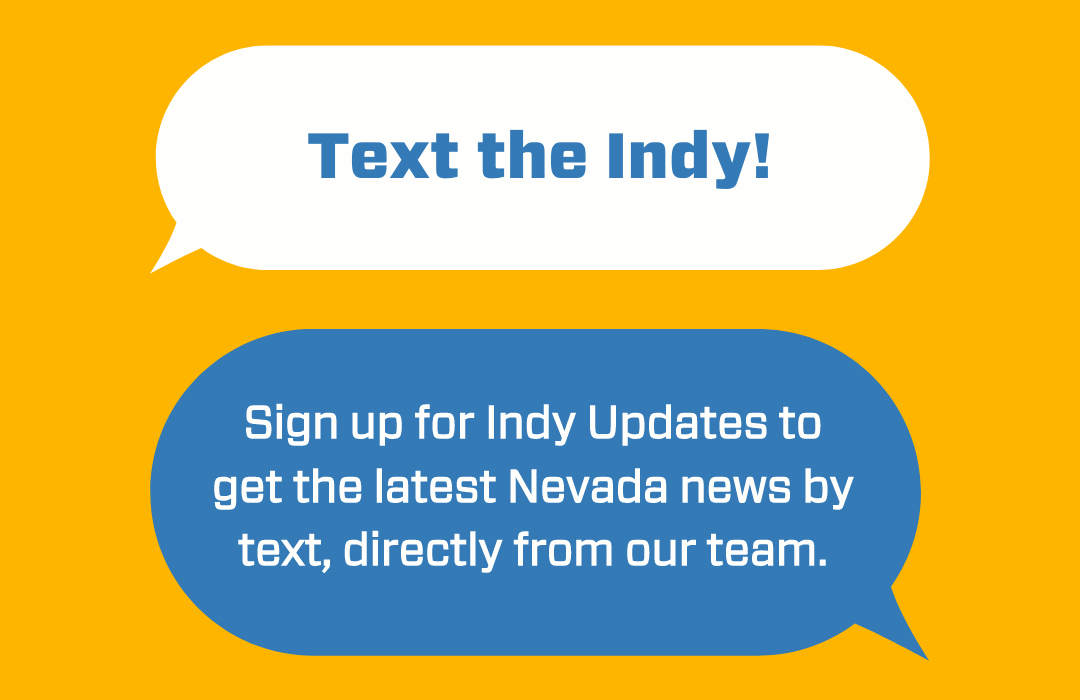 Featured Videos
Comment Policy (updated 4/20/2021): Please keep your comments civil. We reserve the right to delete comments or ban users who engage in personal attacks, use an excess of profanity, make verifiably false statements or are otherwise nasty. Comments that contain links must be approved by admin.