House Minority Leader Nancy Pelosi and Democratic Rep. Ruben Kihuen talk with University Medical Center officials outside of the hospital on Oct. 17, 2017. Photo by Michelle Rindels
Pelosi, who once called for Kihuen to resign, now is mum on his possible run
March 8th, 2018 - 10:07am
House Minority Leader Nancy Pelosi declined to weigh in on Rep. Ruben Kihuen's decision to explore running for re-election despite the fact that she called for his resignation after he was first accused of sexual harassment.
"Let's see what he decides to do," Pelosi said when asked about the matter at her weekly press conference. "I don't want to speculate on something that may or may not happen."
Kihuen has until March 16 to file for re-election. He also has declined to comment.
Pelosi, who is the leader of the House Democrats, was an outspoken critic of Kihuen and called for his resignation in December when he was accused of sexually harassing a campaign worker.

"In Congress, no one should face sexual harassment in order to work in an office or in a campaign," Pelosi said in a statement released in early December. "The young woman's documented account is convincing, and I commend her for the courage it took to come forward. In light of these upsetting allegations, Congressman Kihuen should resign."
Kihuen subsequently was accused of making unwanted advances to a lobbyist while a member of the Legislature, as well as to a woman who works at a Washington, D.C. firm that did business with his campaign. He has denied any wrongdoing. The House Ethics committee is investigating his actions.
One member of the Democratic leadership, New York Rep. Joe Crowley, who is chairman of the House Democratic Caucus, said he has already talked with Steven Horsford about replacing Kihuen.
Horsford—who announced in January that he would run for Kihuen's seat, which he once held—has also approached other members of Congress, according California Democratic Rep. Pete Aguilar, who is the whip for the Congressional Hispanic Caucus.
"A member of the Hispanic caucus asked me to support Mr. Horsford," Aguilar said when asked about Kihuen's about face.
Many of Kihuen's Democratic colleagues were surprised to hear about his vacillating, especially after his announcement in December that he would not seek re-election.
INDY FAST FACTS
Steven Horsford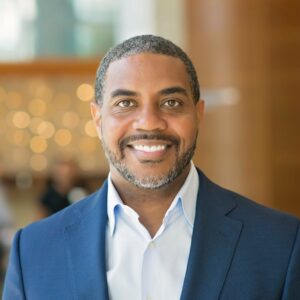 Job: Businessman
Party: Democratic
In current office: None
Birthdate: April 29, 1973
Education:
University of Nevada, Reno - attended
Other public offices held:
Nevada's 4th Congressional District (2012-2014)
State Senate, District 4 (2004-2012)
Total Donations: $4,299,759 (4/12/2004-6/30/18)
Top Donors:
MGM Grand International $66,400
Agassi Enterprise $25,000
Nevada Association of Realtors $17,500
Berkshire Hathaway $16,200
Pursiano Barry Lavelle LLP $12,200
INDY FAST FACTS
Ruben Kihuen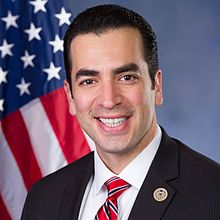 Job
: Member of the U.S. House of Representatives Nevada's 4th Congressional District
Party
: Democrat
In current office
: 2017-present
Birhdate
: April 25, 1980
Education
: University of Nevada, Las Vegas (B.A.)
Other public offices held:
State Senator, District 10 (2010-2016) State Assemblyman, District 11 (2007-2010)
Total donations
: $3,566,274 (7/1/11-6/30/18)
Top donors
: Naqvi Injury Law $10,800 Border Health $10,000 Jobs, Opportunities & Education PAC $10,000 Tpp Export America $10,000 UNITE HERE $10,000 Last Report: 12/31/2017 Credit:  Center for Responsive Politics
From the Editor
The Nevada Independent
is a 501(c)3 nonprofit. We need help to attain the elusive goal of sustainability. We depend on recurring donations from you, the readers who believe in our mission of nonpartisan, transparent journalism. I know you are busy. I know you have many commitments. But if you would take a moment to
support our work
or bump up your current donation, I would be forever grateful.
Thanks for all of your support.
Best,
Jon Ralston
get our morning newsletter,
The Daily Indy
Stars & Struggles
Take a peek into today's education world through the lens of Sunrise Acres Elementary School in Las Vegas.
@TheNVIndy ON TWITTER