Poll: Plurality of Nevada voters approve of Lombardo, majority support voter ID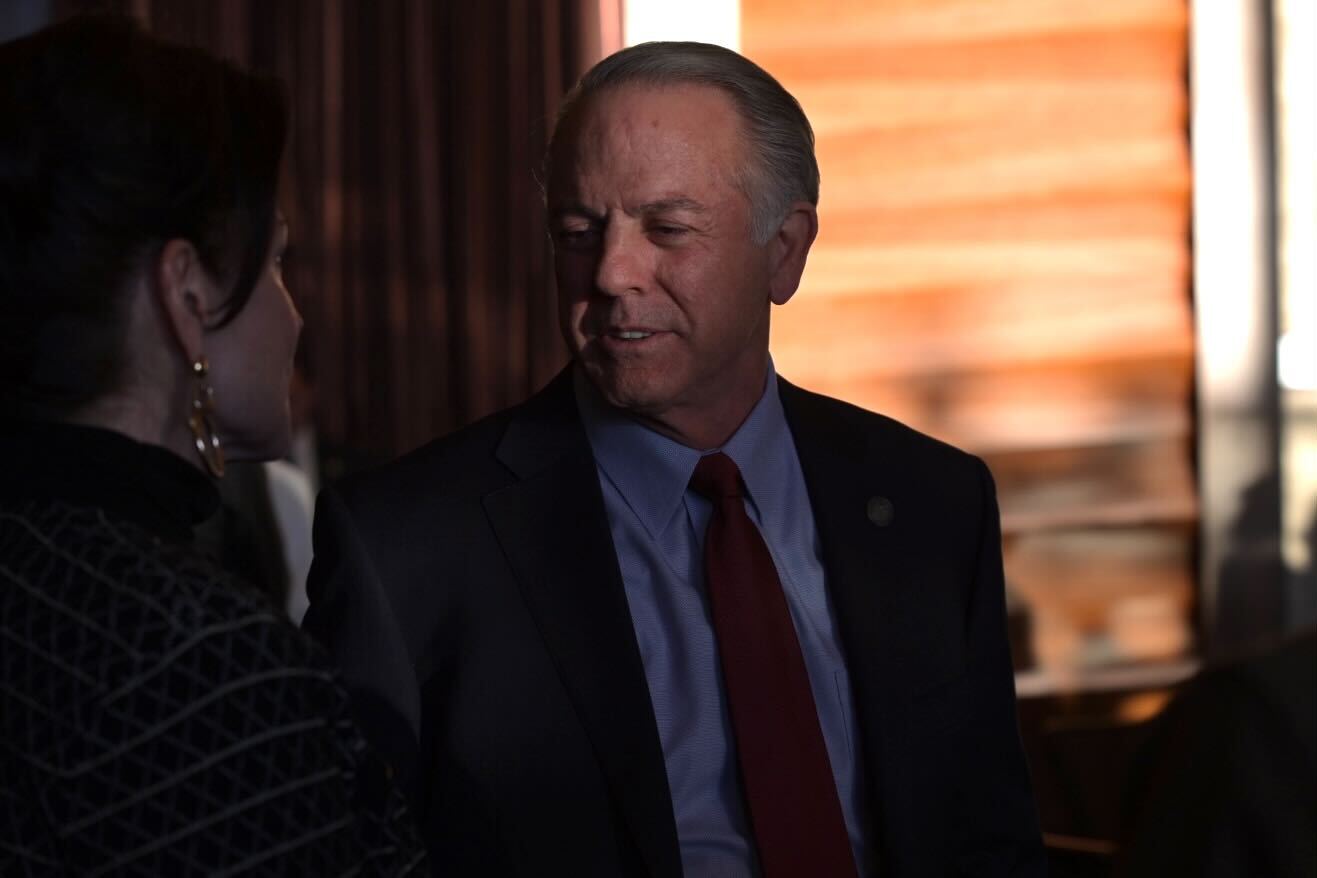 Nevadans broadly gave Republican Gov. Joe Lombardo good marks after his first month in office, with a slight majority viewing the state as "on the right track," according to a poll released Friday from The Nevada Independent and OH Predictive Insights.
The poll of 800 registered Nevada voters also found support for several of the governor's policy ideas — with majorities of respondents expressing support for requiring identification to vote and holding back third graders who cannot read at grade level.
Support for Lombardo's policies dovetailed with a positive approval rating for the governor, with 45 percent of respondents approving of his performance and 28 percent disapproving. A quarter of respondents expressed no opinion of Lombardo's performance.
"He's slightly above water, but it's a plurality, not a majority," said Mike Noble, chief of research and managing partner of OH Predictive Insights. "He ran center-right and so I think, basically, the voters are like, 'Hey, let's give this guy a chance.'"
Noble noted the governor even had decent numbers among non-Republicans. Among Democratic voters, 32 percent approved of Lombardo compared with 40 percent who disapproved and 28 percent who expressed no opinion. Nearly four in 10 nonpartisan or minor-party voters expressed no opinion of the governor.
Lombardo received slightly better marks than former Democratic Gov. Steve Sisolak received in a July poll of registered voters, with 50 percent approving of his job performance at the time, and 41 percent disapproving.
Following the change in state leadership, the recent poll found Nevadans had become more optimistic about the direction of the state, with 56 percent of respondents viewing the state as "on the right track," up from 46 percent in the July poll.
Despite broad support for several of Lombardo's policies, respondents were less bullish about other ideas of his — including a repeal of universal vote by mail and a one-year suspension of the state's 23 cent-per-gallon tax on gasoline.
But the issues voters cited as their top concerns mirrored the stated priorities of Lombardo's administration. Thirty-seven percent of respondents identified jobs and the economy as the most important issues facing the state, followed by education at 18 percent, health care at 11 percent and immigration at 9 percent.
The online, opt-in survey from OH Predictive Insights and The Nevada Independent was conducted from Jan. 30 through Feb. 6, with a sample of 800 registered Nevada voters and a margin of error of 3.5 percent.
Voters back key education policy tentpoles
Lombardo has advocated for reinstating elements of the state's Read by Grade 3 law that would hold back students who are not proficient in reading by the third grade.
About 68 percent of respondents indicated support for reinstating the holdback requirement, with 38 percent indicating strong support for the initiative. Eight percent said they were opposed and 19 percent said they neither support nor oppose it. Five percent said they were unsure about the initiative.
Noble said support for the concept was much stronger among older generations than younger ones, with 82 percent over the age of 65 indicating support. Only 47 percent of respondents ages 18 to 34 said they supported the program.
"Mainly it was more grandparents or people that had their kids out of the nest," Noble said. "So the more hardliners are old school ones."
Voters also indicated support for breaking up the Clark County School District into smaller districts. About 46 percent of respondents said it should be split into smaller districts, 21 percent said it should remain as one district and 33 percent were unsure.
"Even in Clark County, it was 2-to-1 in support or a majority supported it. And I think that was really the big takeaway," Noble said.
As for using state dollars for private education, about 49 percent of respondents said they would support "allow[ing] parents of school-age children to use a certain amount of money from the Nevada government to spend on their child's education-related expenses – which may include tuition for private, charter, or religious schools."
Twenty-one percent of respondents said they would oppose it and 23 percent said they would neither support nor oppose such a proposal. Seven percent were unsure.
Noble said pollsters deliberately phrased the question without referencing school choice to avoid a partisan response and the results of the poll did not surprise him.
"The way the question is, it's really like, 'Hey, do you want a choice? Do you want options?' Or is it, 'hey, you just get this," Noble said. "In general, the electorate, they like options."
During the 2022 election, Lombardo made school choice a focus of his campaign. Lombardo has proposed a record $50 million in funding for the state's Opportunity Scholarship program, a tax credit-funded program designed to fund scholarships for certain students at private K-12 institutions.
Voters divided on proposed election law changes
Two election cycles into Nevada's universal mail-in voting system, respondents signaled support for some election law changes — but still broadly remained behind the implementation of the Democrat-backed switch to widespread distribution of mail ballots spurred by the pandemic.
It comes as Lombardo has made election laws a key part of his platform, even as Democrats — who crafted the state's new election laws in 2020 and 2021 — have defended universal mail-in voting and signaled the proposals are non-starters. Amid the pushback, the governor also has vowed to take the issues to the ballot box through referendums if new laws are not passed.
On one of Lombardo's key tenets — the implementation of a voter ID law — respondents gave broad support, with 74 percent in favor to 8 percent opposed. A majority of all respondents, 55 percent, said they were strongly in favor.
That support was almost universal among Republicans (93 percent in favor; 2 percent opposed). But it also remained high among Democrats (62 percent in favor) and independents (68 percent in favor).
Democratic lawmakers have so far refused to entertain voter ID proposals when they have perennially emerged in the Legislature, arguing voter fraud is already extremely rare without such laws and that it would disenfranchise poor, elderly and minority voters.
But respondents also largely rebuffed Lombardo's call to return to the pre-COVID system of opt-in absentee ballots rather than the current opt-out universal mail system.
Asked to choose between different potential mail systems, 24 percent supported sending all registered voters a mail ballot, and another 24 percent supported sending all registered voters ballots but allowing anyone to opt out and vote in person.
Just 35 percent of respondents backed Lombardo's opt-in mail proposal under which voters would have to request a mail ballot to receive one and 9 percent supported eliminating mail ballots altogether and requiring people to vote in person.
"We've tested these issues a lot, and basically voters are in favor of security, like what you saw with the whole voter ID [proposal]," Noble said. "Voters want a secure election. But also what they want is convenience."
Amid continuing criticism that Nevada was among mail-voting states that took too long to count ballots in the general election, a majority of respondents (53 percent) also backed changing the deadline to return mail-in ballots to Election Day, with 24 percent opposed.
That includes a near-majority of Democrats (49 percent) in support, as well as a supermajority of Republicans (68 percent). Though independent voters also broadly backed the proposed change (43 percent), nearly a quarter of independents, 23 percent, neither supported nor opposed it.
Under current law, any ballots postmarked by Election Day can be returned through the U.S. Postal Service and counted up to four days after the election. That deadline has left several highly competitive races — including the 2020 presidential election and the 2022 Senate election — in a results limbo that lasted for four days after Election Day.
Mixed results on suspending the gas tax
As Nevada gas prices have soared over the past year, reaching a high of more than $5 per gallon last summer and falling to about $4 per gallon in February, respondents expressed little optimism about the future of gas prices.
Just 13 percent of voters said they expect gas prices to be lower one month from now and only 25 percent said they expect a decline in prices one year from now.
Lombardo has proposed a one-year suspension of the state's gas tax to provide relief to motorists, but a majority of those surveyed do not expect the proposal to bring down prices. Nearly 50 percent of respondents said they expect gas prices to increase or remain the same during the tax holiday, and 38 percent said they expect the suspension would lead to lower prices.
"​​The electorate has a bit of PTSD from the last six months with gas prices. I mean, they really went through a bit of a roller coaster," Noble said. "So it takes them a little longer to say, 'Oh, hey, we're good' because it's still pretty fresh in their mind."
Opposition to attracting new sports teams with taxpayer money
As Major League Baseball's Oakland Athletics have considered relocating to Southern Nevada, questions have arisen about whether the state would use taxpayer funds to build a new stadium to lure the team to Las Vegas.
Lombardo has shut down those questions, saying he would not use public money for a new stadium, which comes after Clark County previously helped finance the Las Vegas Raiders' $2 billion Allegiant Stadium with $750 million in public money.
Nevadans showed resistance to using tax money to lure sports teams to the state, as 46 percent of respondents expressed opposition to the idea and only 27 percent expressed support.
Voters support access to abortion medication
Asked whether Nevada pharmacies should be allowed to dispense medication that would end a pregnancy up to 12 weeks after conception, approximately 48 percent of respondents said they would support the practice and about 23 percent said they would oppose it. Nineteen percent said they would neither support nor oppose. A remaining 9 percent said they were unsure.
The response comes as President Joe Biden's administration expanded access to abortion pills at online and brick-and-mortar pharmacies in January. Polls have shown that a majority of Nevada voters, including Republicans, support abortion protections.

Abortion rights in the Silver State have been protected by state law for more than 30 years and could only be overturned by a majority vote of the people. Nevada's lawmakers and governor have no power to restrict abortion access earlier than 24 weeks into pregnancy — the point at which a fetus is generally considered able to survive outside the womb with support.
View the full poll results and crosstabs here.

This story was updated on Friday, Feb. 10, at 12:22 p.m. to correct typos reflecting incorrect percentages and to clarify the percentage of respondents who indicated they were unsure while responding to a question.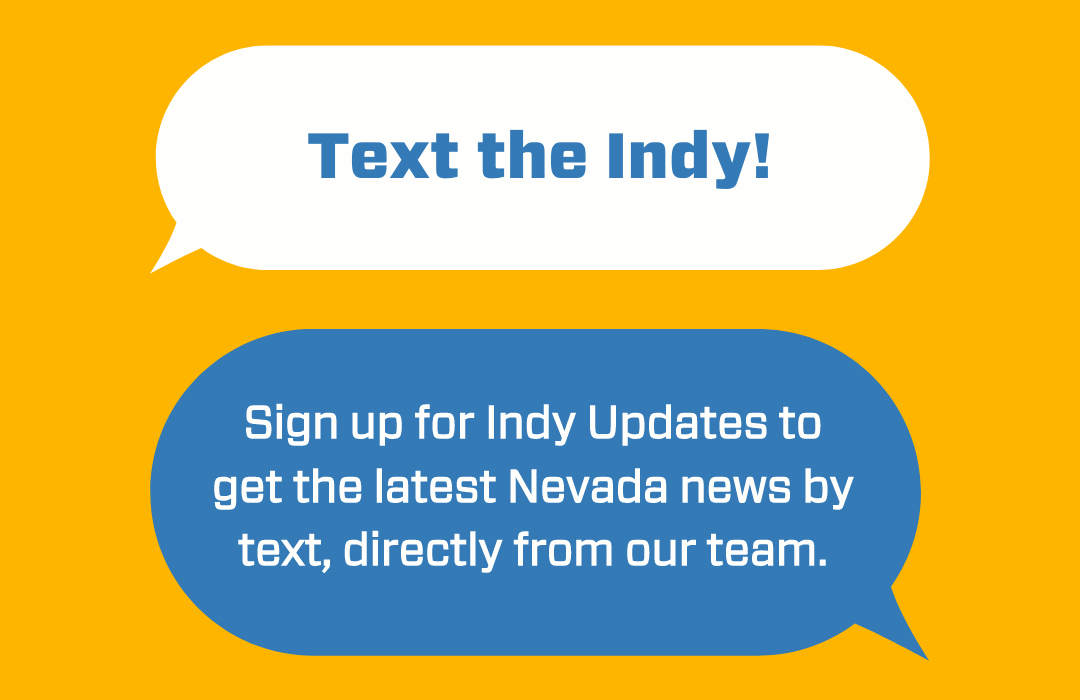 Featured Videos