Poll: Voters favor teacher pay hike to improve schools, give fair marks to regents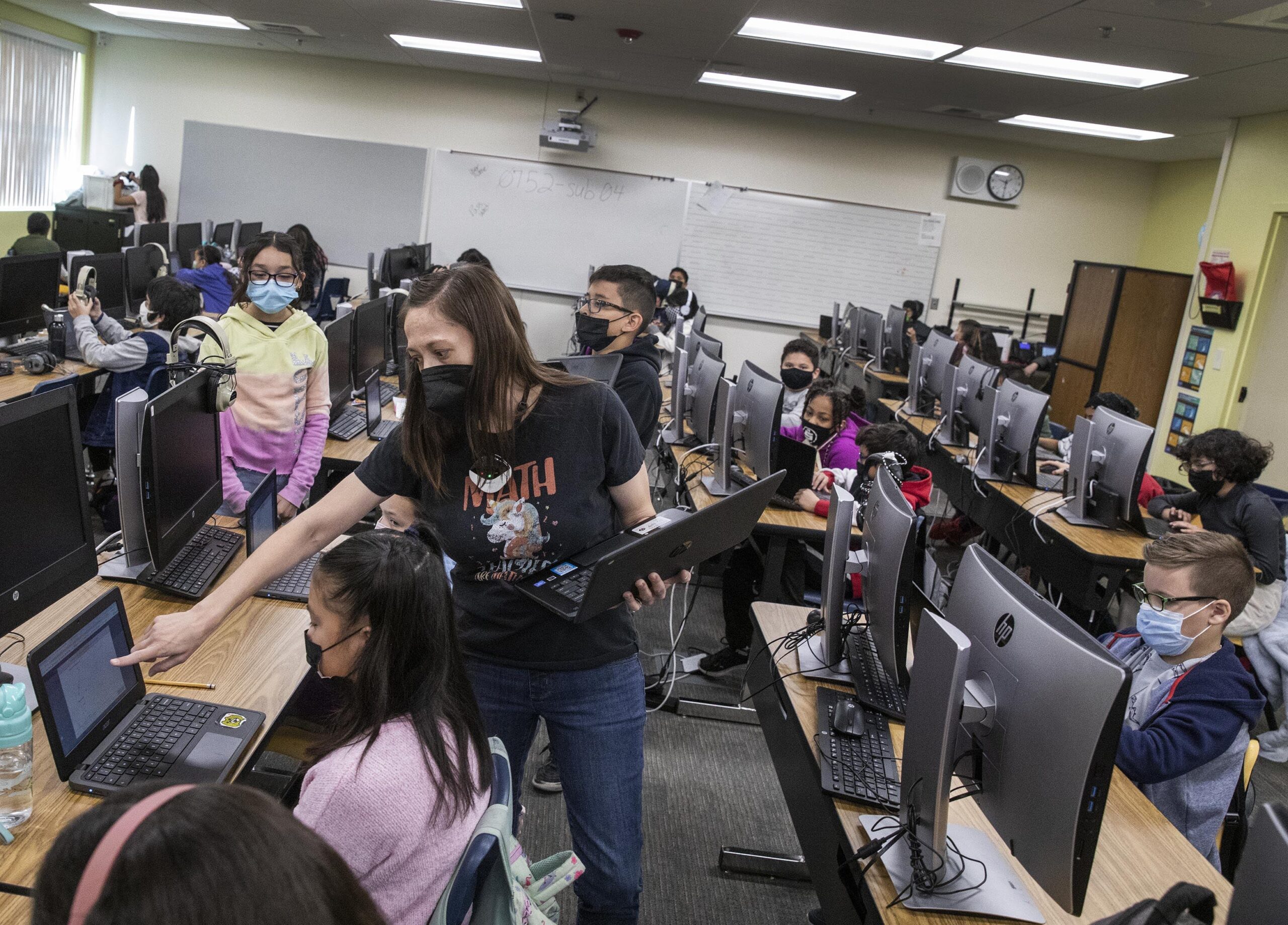 New poll results show a plurality of voters favor increasing teacher pay as the single action that could have the greatest effect on Nevada's low-ranking public school system.
A majority of voters also gave broadly positive marks to the Board of Regents, the elected officials who govern higher education in Nevada. But the proportion of voters who saw the board as "good" or "excellent" — 18 percent — was substantially lower than the 35 percent grading regents' performance as "poor" or "terrible."
Those grades come after a tumultuous six months for regents that saw bitter public and private divisions over COVID vaccination mandates and, later, a rapidly widening rift between top regents and the former chancellor who ultimately resigned earlier this month.
The online opt-in survey from The Nevada Independent and OH Predictive Insights sampled 748 registered Nevada voters from April 1 to 9, with a 4.4 percent margin of error.
Better teacher pay to improve the education system
As Nevada's public school system ranks 46th in the nation, according to a recent Scholaroo report based on student success, student safety and school quality, a sizable share of voters surveyed by OH Predictive Insights said they believe teacher pay could improve the education system.
Thirty-six percent of respondents said better pay for teachers would have the biggest impact on improving the education system. Parents and respondents without children both support better pay for teachers, with support ranging from 34 to 39 percent among respondents with and without children.
Teachers of the Clark County School District have been outspoken about not being rewarded for their longevity in the classroom and that the district instead prioritizes matching the salaries of out of state teachers to entice them to Southern Nevada.
Twenty-five percent of respondents believed that holding back students who cannot read or write at their current grade level would have the biggest impact on improving Nevada's education system. Several Republican gubernatorial candidates have campaigned on re-implementing the state's Read by Grade 3 policy, which was weakened in recent years but initially proposed holding back students unable to read by the end of third grade.
Another 18 percent of respondents said smaller class sizes would be the best way to improve the educational system.
Education was the most important issue for 21 percent of respondents, second only to jobs and the economy at 36 percent.
And on the issue of transgender youth participating in high school sports, Nevadans split on the preferred solution, though a plurality — 33 percent — supported requiring transgender athletes to compete in categories according to their sex assigned at birth, regardless of gender identity.
Another 22 percent said transgender athletes should be allowed to compete in categories matching their gender identity, while another 22 percent said that new athletic categories should be created for transgender athletes according to those gender identitites. Of the remainder, 7 percent said transgender athletes should not be allowed to compete in high school sports at all, while 16 percent said they were unsure.
Plurality give regents 'fair' marks on higher education governance
Across nearly all demographic groups, roughly 30 percent of voters graded regents as "fair" when asked to rate their job performance. Just 12 percent rated their performance as "good," and 6 percent rated it "excellent" — a combined total of 48 percent with positive opinions.
On the other side of the spectrum, 35 percent of voters combined to give the board negative grades, with 19 percent of voters grading regents as "poor," and another 16 percent rating them "terrible." The remaining 18 percent said they were not sure. 
The high number of neutral reactions is a telling marker within the survey, according to Mike Noble, chief of research and managing partner at OH Predictive insights. Voters often grade offices with which they are largely unfamiliar — from state legislatures to city councils — as "fair" when asked.
"No regular person follows what's going down at the Capitol," Noble said. "So it's common, when you have city councils, things like that … that [30 percent] wasn't surprising to me, whatsoever."
Noble said the framing of the question around higher education, specifically, may also have generated some partisan and ideological reactions that also spilled over into urban and rural regional trends.
Roughly 29 percent of self-identified liberals rated regents as "good" or "excellent," compared to just 11 percent of conservatives. Likewise, 47 percent of conservatives graded regents as either "poor" or "terrible," compared to 29 percent of liberals.
Here, Noble said, voters may instead be responding not to the regents per se, but to their existing opinions of higher education overall, which bears a long-running perception of liberal elitism.
"I think most respondents don't know what the [Nevada] Board of Regents is," Noble said. "But, when putting the disclaimer about, 'Hey, [here's] what they do with higher education,' they're probably tying it more so to higher education than anything, and that's where we see those ideological or geographical splits."
The question also comes in the midst of a multi-year effort by a number of business groups, former higher education officials and lawmakers to overhaul, and in some cases reduce, the influence of the Board of Regents over higher education in Nevada.
That movement was dealt a significant setback in 2020 with the narrow failure of Ballot Question 1, which would have removed the regents from the Nevada Constitution in a bid to increase legislative power and oversight over the board.
That ballot question failed in large part, backers said at the time, because the wording of the question was too complex, and many voters skipped over the question because they did not understand how the Constitution would change.
However, lawmakers and backers of Question 1 revived the measure in 2021 as SJR7. That measure was approved by legislators last year, and should it be approved again in the 2023 legislative session, the issue will once again go to Nevada voters in 2024.
These results come amid a difficult stretch for higher education in Nevada, as institutions and the Nevada System of Higher Education dealt not only with the continuing fallout of the pandemic, but also with internal dysfunction within the system in the wake of a hostile work environment complaint filed by the former chancellor, Melody Rose.
An investigation into those allegations from an outside law firm yielded no actionable legal claims against regents, largely citing "insufficient evidence" of sex-based discrimination. However, the report did find evidence of those inter-office factions, and flagged several alleged incidents as possible ethical violations by regents — violations that have been seized upon by critics of the board as more ammunition for a change in governance.
Rose negotiated a resignation agreement last month that left her with a $610,000 severance, but her departure has become a flashpoint for those same critics, who argue that disputes with Rose are indicative of a larger dysfunction.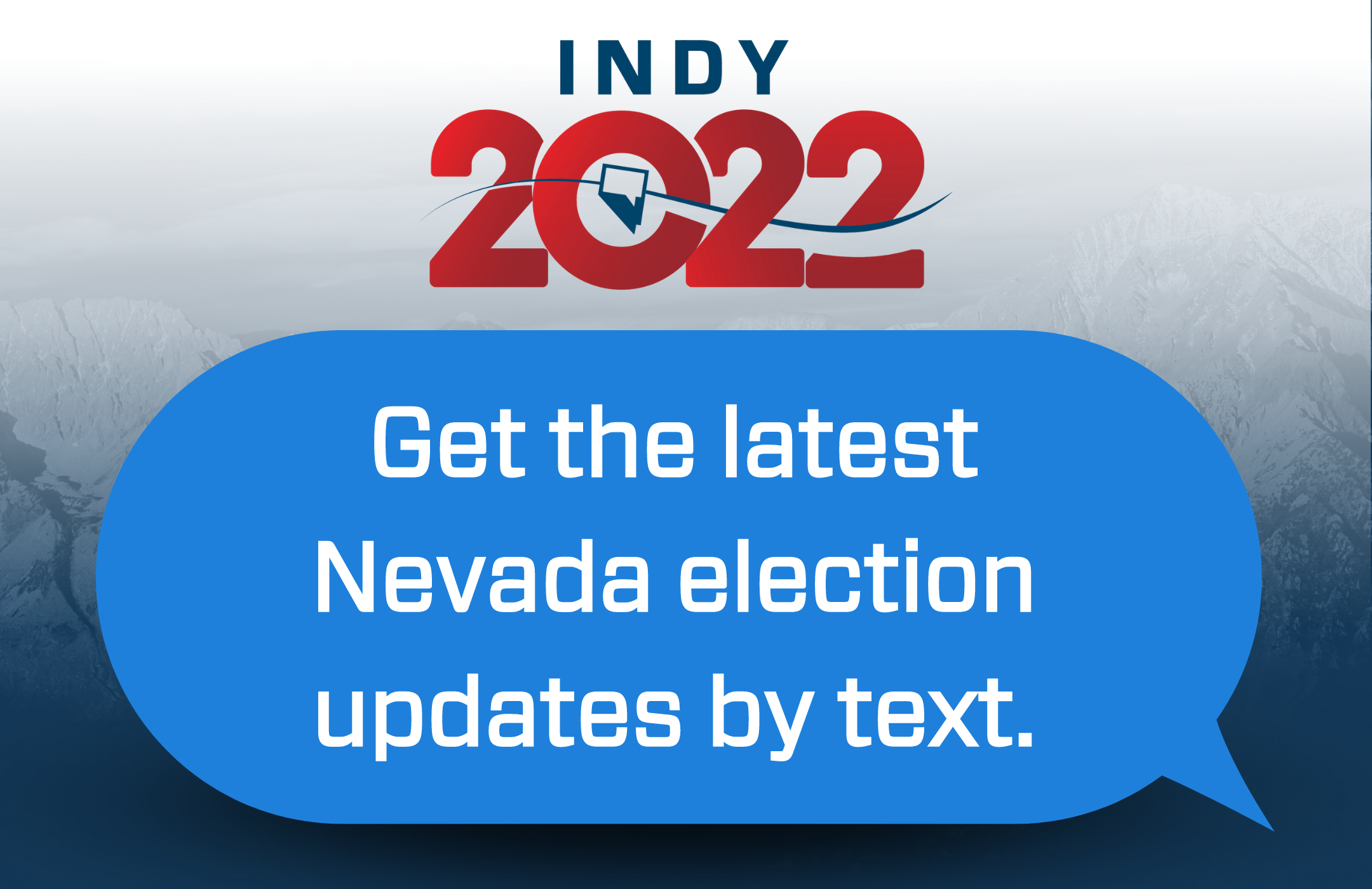 Featured Videos
Comment Policy (updated 4/20/2021): Please keep your comments civil. We reserve the right to delete comments or ban users who engage in personal attacks, use an excess of profanity, make verifiably false statements or are otherwise nasty. Comments that contain links must be approved by admin.