Recall filed against Democratic state Sen. Nicole Cannizzaro; third senator targeted in recall efforts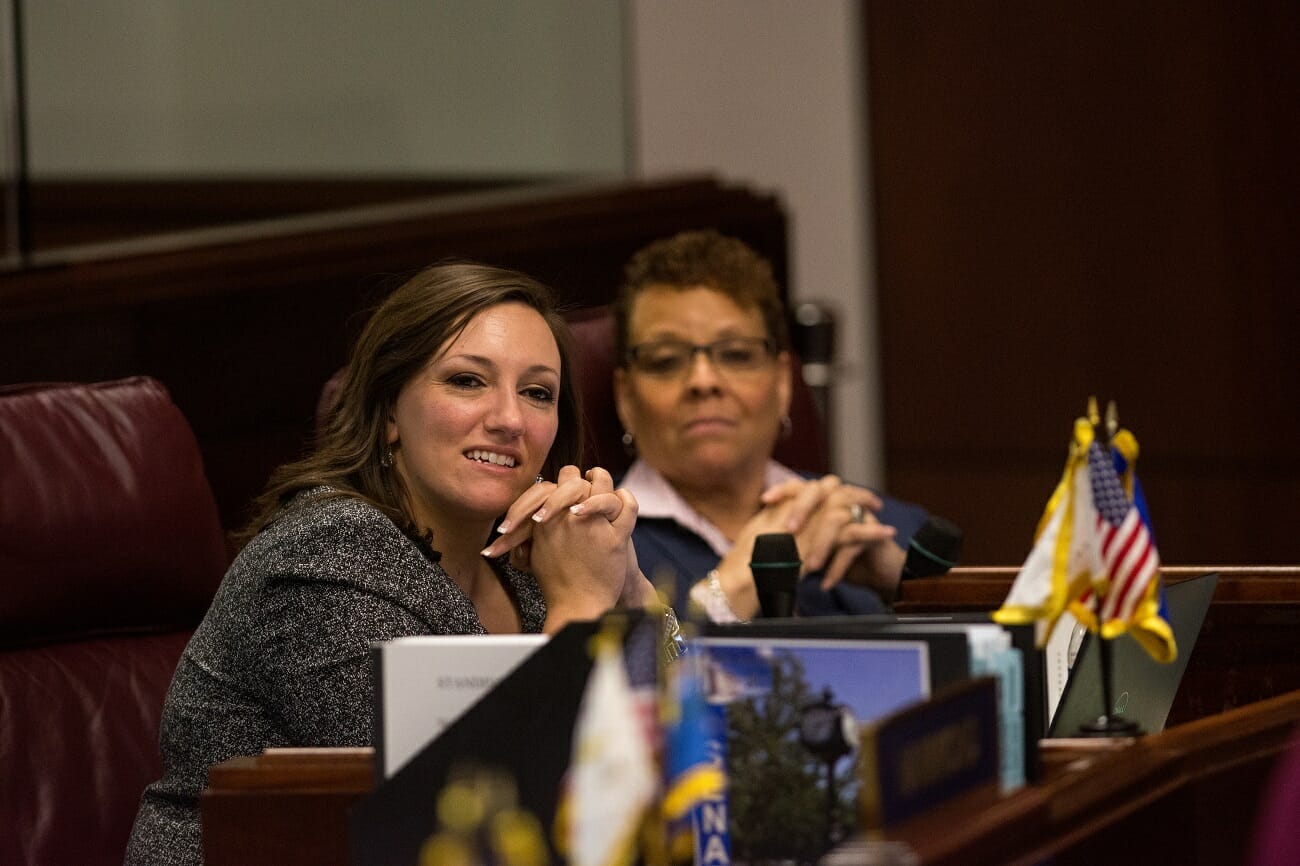 Democratic State Sen. Nicole Cannizzaro is now the third Southern Nevada lawmaker facing a potential recall in what appears to be a roundabout Republican strategy to secure an elusive majority in the Democrat-controlled Senate before the next legislative session.
The notice of intent to recall Cannizzaro was filed Wednesday with Clark County. A copy of document listed Claire Roth, Neil Roth and Kathryn McKenzie as backers of the recall.
The goal of the recall is to replace Cannizzaro with April Becker, according to document filed forming a recall committee to financially support the effort.
Few details have been available on the intent of the recall backers, many of whom have ignored repeated phone calls and requests for comment. The law firm of Hutchison & Steffen is serving as legal counsel to at least two of the recall efforts, but attorneys with the firm — which is led by Republican Lt. Gov. Mark Hutchison — have generally declined to comment as to the reason why the recall petitions were filed.
Republican Senate Leader Michael Roberson said in a statement to the Las Vegas Review-Journal on Wednesday that he "fully" supports the recall efforts against the three senators. The statement, which Roberson declined to provide a copy of to The Nevada Independent, does not address whether Roberson is directly involved with the recall effort.
"After witnessing the breathtaking pro-felon and anti-business priorities of the Democrats this past legislative session, it's no surprise to me that Nevadans are standing up to their destructive, job-killing agenda," Roberson said in the statement. "The state constitution gives voters the right, the power, and the ability to be a check on elected officials once a significant number of signatures can be gathered. I am hopeful that the necessary number of signatures will be gathered in each district at the end of 90 days so that voters can have their voice heard. I fully support these efforts."
To qualify the recall, backers need to obtain signatures from at least 25 percent of voters who participated in the 2016 election within 90 days of the petition being filed. No Nevada legislator has ever been successfully recalled from office.
Based on turnout from the 2016 general election, Cannizzaro recall backers would need to gather more than 14,108 signatures to successfully qualify for a special election.
In a statement, Democratic State Senate Majority Leader Aaron Ford touted Cannizzaro's accomplishments during the 2017 legislative session and said the caucus would continue to push back on recall efforts.
"Our caucus will continue to stand strong and fight against any efforts to recall our members and waste taxpayer money," he said. "Nevadans are sick and tired of the dirty political games and the dangerous path that Republicans are trying to lead us down."
Similar petitions were filed last week against Democratic Sen. Joyce Woodhouse and independent Sen. Patricia Farley, who was elected as a Republican but switched party registration and caucused with Democrats during the 2017 legislative session. Farley said last week she had decided not to run for re-election, citing her new role as a foster parent.
One of the signers of the recall petition against Farley, Keystone Corporation chairman and president John Gibson, said last week that he was told that Farley's vote in favor of a $1.1 billion tax increase during the 2015 legislative session, criminal justice reform efforts and a bill to remove the prevailing wage exemption for construction for schools and the Nevada System of Higher Education were reasons for the recall as outlined to him by Ryan Hamilton, a consultant with j3 Strategies. Gibson said that Hamilton, who is also a lobbyist for the Las Vegas Sands, approached him 24 hours before the petition was filed about participating in the effort.
Hamilton, reached by phone last week, declined to provide any additional details of the recall beyond saying, "I have no comment. I have nothing to say about it. I've got to go."
Calls to Republican state senators about the recall efforts have generally gone unanswered, with a handful saying they had no involvement in the process itself. Gov. Brian Sandoval distanced himself from the recall efforts last week.
"I had no knowledge that they were going on," he said. "It's something I'm not going to be participating in. They're on their own."
A signature-gatherer told one Henderson resident last week that Woodhouse's support for a "sanctuary city" bill was why she was being recalled. Woodhouse co-sponsored a bill that would have limited the ability of local law enforcement to provide certain immigration information to the federal government and a bill to bar government entities from sharing certain immigration data with the federal government.
Cannizzaro won a close race against Republican former Assemblywoman Victoria Seaman in 2016, garnering 50.9 percent of the vote to Seaman's 49.1 percent. The swing seat in the Summerlin area has been held by Hutchison and Republican Mark Lipparelli in the past, and isn't up for election until 2020.
Republicans were in a 9-12 minority during the 2017 session after Farley defected from the caucus, registered as an independent and voted mostly with Democrats. Their prospects for gaining control through the 2018 elections are bleak even if they win all competitive races.
The three most vulnerable seats in the 2018 election are held by Farley, Republican Sen. Becky Harris and Roberson. Though he has not yet announced, Roberson is widely expected to run for lieutenant governor and, in that role, would be responsible for presiding over the Senate.
The two individuals aiming to replace Woodhouse and Farley — Carrie Buck, who ran against Woodhouse in the 2016 election, and Jared Glover, respectively — have both filed candidate nominating petitions, necessary to replace an elected official during a recall election instead of simply recalling him or her.
Letter of Intent Cannizarro 8-16-17 by Riley Snyder on Scribd
Committee to Recall Senator Nicole Cannizzaro Registration Form by Megan Messerly on Scribd
Update 8-17-17 at 2:45 p.m.: This article has been corrected to reflect the fact that Democratic Sen. Joyce Woodhouse was a co-sponsor on SB389, not a sponsor.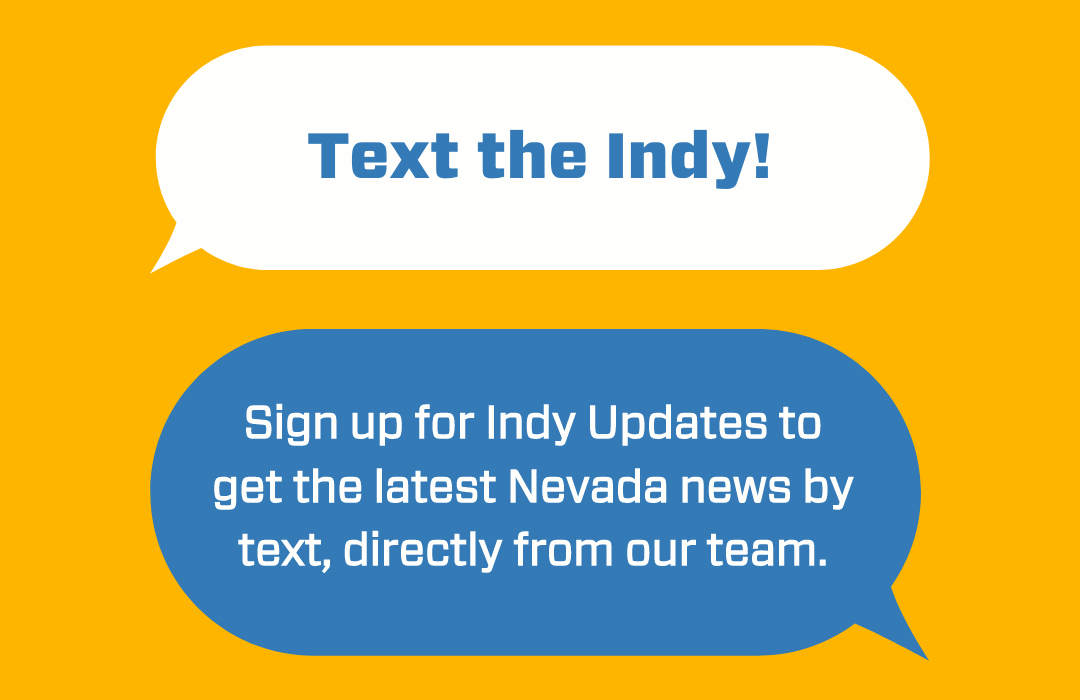 Featured Videos