Sisolak 'outraged' that foreigner sought to enter Nevada marijuana market and manipulate rules; calls for special cannabis task force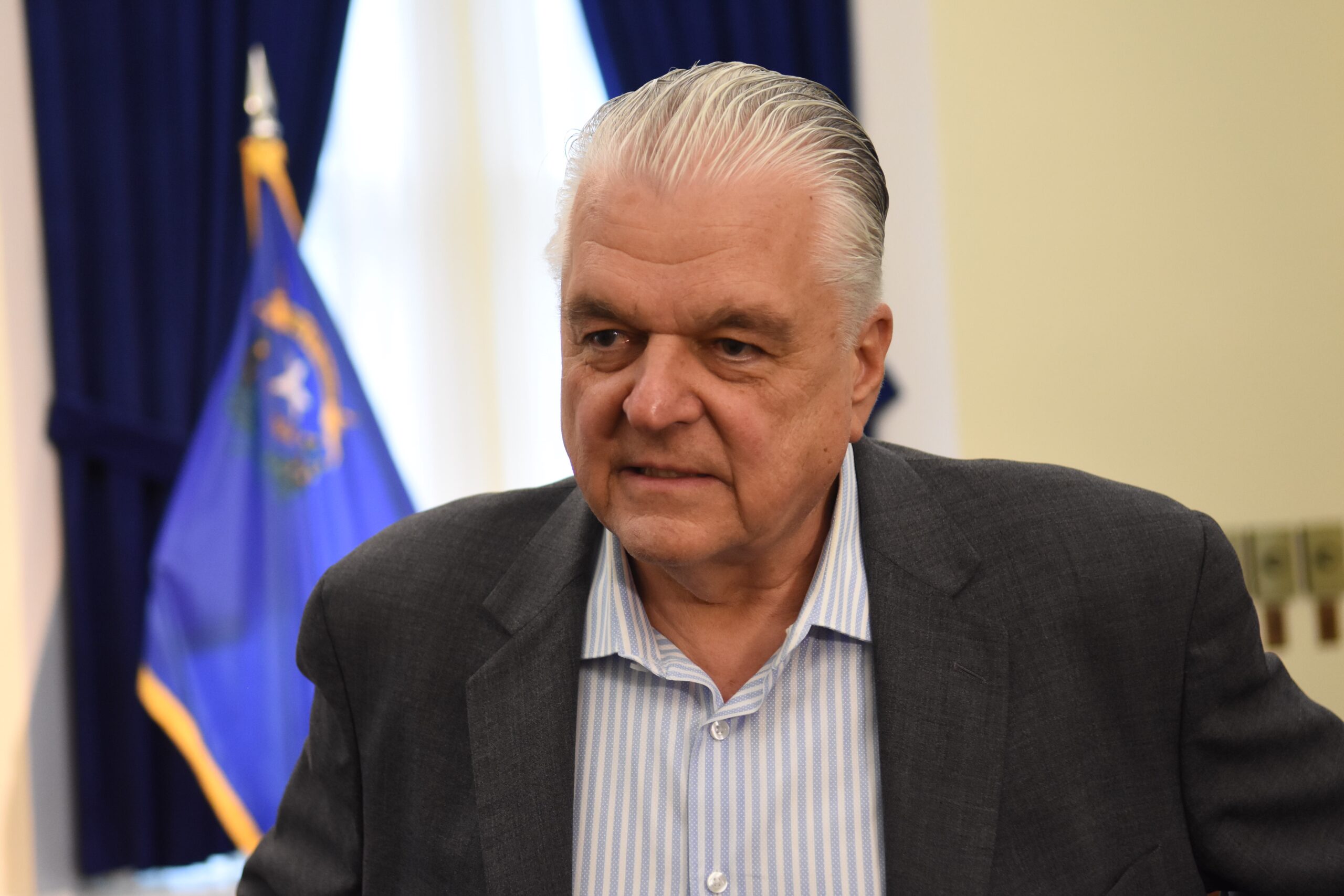 Gov. Steve Sisolak says he is "outraged" that a foreign national set out to get into Nevada's legal marijuana business by making political donations to key powerbrokers, and he called for the immediate creation of a multi-agency state task force to "root out potential corruption or criminal influences."

The statement came the day after a grand jury handed down an indictment charging four Eastern European-born businessmen with campaign finance violations. Among the allegations: That they made large political donations to Sisolak's 2018 gubernatorial campaign opponent, Republican Adam Laxalt, in hopes he would manipulate marijuana regulations to help them get licenses.

"I was very disappointed to see that any criminal activity would take place and that they would try to infiltrate the marijuana licensing procedure in the state of Nevada and affect our election process," Sisolak said in a phone interview on Friday afternoon, adding that the activity "as a candidate, concerned me, and as governor, is my responsibility to make sure doesn't happen, at any level."

Sisolak said the task force had been discussed since the end of the legislative session, but the timeline for its announcement was expedited after the indictment came out. He declined to say who the task force will include, or whether he's spoken with Nevada's U.S. Attorney Nick Trutanich — formerly a high-ranking Laxalt deputy — about working on the issue.

"We're going to use every avenue available to me as governor and so as not to compromise their abilities or the integrity of the investigation I'm not going to disclose who those folks are," Sisolak said. "I can tell you that I'm committed to using every resource in the state of Nevada to root out the corruption and criminal activity as it might be occurring in the legal marijuana marketplace."

Sisolak signed a bill this spring to create a Cannabis Compliance Board modeled after the Nevada Gaming Control Board — a regulatory agency the state prides as an international gold standard. Although Sisolak has named lobbyist and former Gov. Brian Sandoval aide Tyler Klimas to lead the agency, the board will not have full funding and authority until mid-2020.

The governor's announcement said he was "disappointed in the lack of oversight and the inaction from the state over many years that led us to this critical juncture" and made several criticisms about the regulatory scheme. In February, marijuana regulators reported that while they had temporarily suspended some licenses, they had never revoked a business's license. Sisolak said he's also not aware of any referrals for criminal prosecution.

"I imagine there have been ... hundreds of thousands of transactions," Sisolak said. "It seems highly strange to me that among all of those transactions, there were none that would have been referred to criminal prosecution."

Sisolak also laid out other complaints about the marijuana industry, including revelations from a court case that at least one dispensary had sold marijuana illegally to an underage person, allegations that lab testing results of cannabis have been manipulated, and ongoing lawsuits.

The top deputy regulating marijuana in the Nevada Department of Taxation, Jorge Pupo, was recently put on leave and then left the department after his conduct came under fire during court testimony over the summer in a case alleging unfair practices in deciding who won dispensary licenses. Sisolak declined to answer whether he had fired or asked Pupo to resign, saying that the matter was a personnel issue.

Sisolak demurred when asked whether he thinks the state's late 2018 round of dispensary licensing needs to be redone as requested by some suing the state; he said that he has charged the task force to investigate the licensing. He vowed "swift and severe criminal and regulatory action" against anyone acting unlawfully.

"No one in this space has anything to worry about if you're not doing anything wrong," Sisolak said. "If you are participating in illegal activities, if you are cutting corners, you better be worried because we're coming after you."

The indictment alleged a Russian citizen started making plans in July 2018 to start and fund a multi-state recreational marijuana enterprise.

The Russian citizen and four defendants met in September to discuss the venture but later realized they missed an early September deadline to apply for one of 61 dispensary licenses that were eventually awarded. One defendant said that the group was "2 months too late to the game unless we change the rules," and said they needed a sympathetic governor who would give the "green light to implement this," the complaint says.

According to the indictment, defendant David Correia drafted a "table of political donations and contributions" that contemplated between $1 to $2 million in political contributions to state and federal political committees. The Russian national transferred two $500,000 payments in September and October 2018 to a corporate bank account that was then used as an "attempt to gain influence and the appearance of influence with politicians and candidates."

The defendant who controlled the account gave maximum, $10,000 donations to Laxalt and Republican attorney general candidate Wes Duncan on Nov. 1, 2018. Both said Thursday that they were unaware of the suspicious activity behind those donations, and said they returned the money.

Marijuana industry money formed a sizeable part of the more than $10 million Sisolak raised during the gubernatorial campaign cycle. A Nevada Independent analysis of showed that he received $723,000 from industry sources during the 2018 campaign, which was in full swing as businesses were applying for a strictly limited number of coveted dispensary licenses.

Sisolak said he never met with any of the defendants in the indictment, and defended his integrity when asked if he thought any of the donors to his campaign were trying to buy undue influence.

"I have been running for office for two decades. I think my integrity is not what's in question here," he said. 

This story has been updated at 4:25 p.m. to add comments from Gov. Steve Sisolak.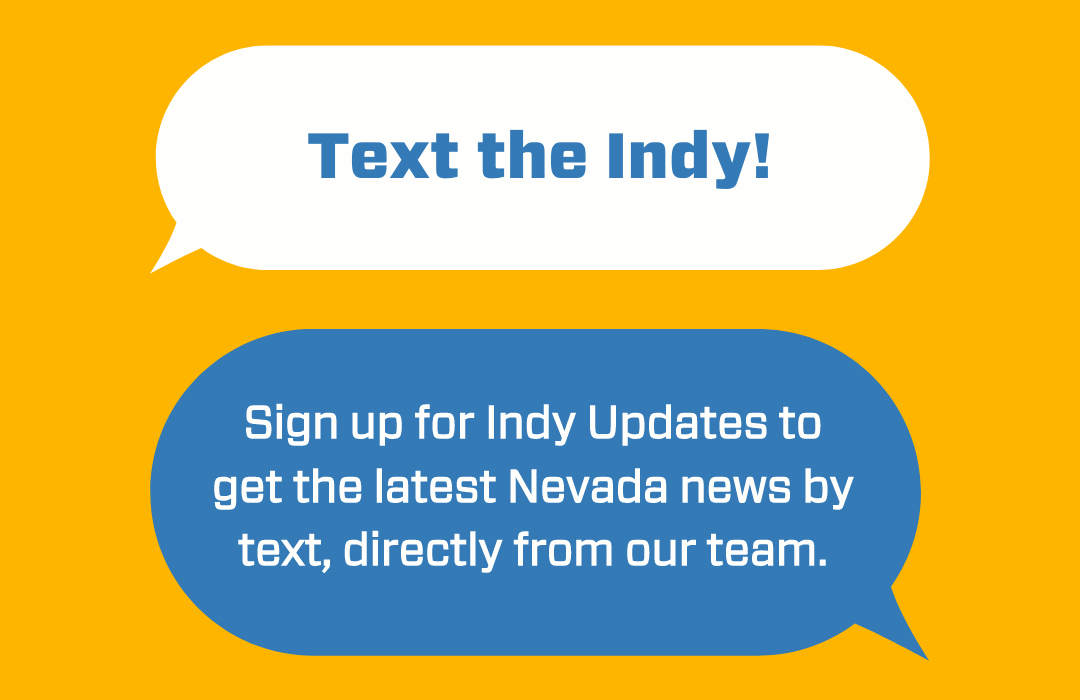 Featured Videos
Comment Policy (updated 4/20/2021): Please keep your comments civil. We reserve the right to delete comments or ban users who engage in personal attacks, use an excess of profanity, make verifiably false statements or are otherwise nasty. Comments that contain links must be approved by admin.