Sisolak reiterates he has no plans to raise taxes 'right now'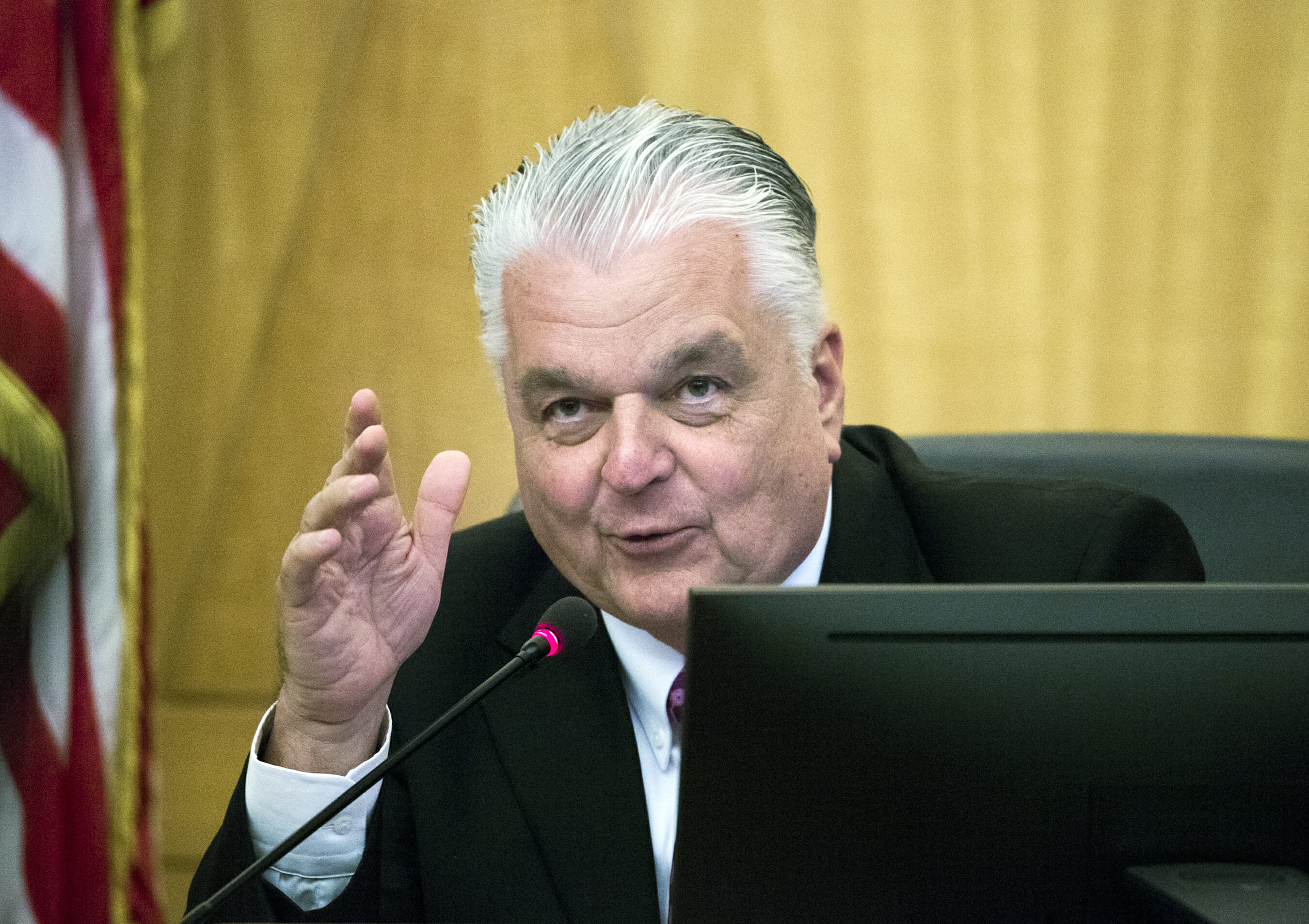 Democratic gubernatorial candidate Steve Sisolak reiterated Friday that he has no plans to raise taxes "right now" amid an onslaught of attack ads from Republican-aligned groups with just over a month before election day.
Sisolak, along with Washington Gov. Jay Inslee, made the comments after speaking and taking questions from students at a campaign event inside the library at Liberty High School in Henderson on Friday.
The pair took questions from the students on topics ranging from health care to renewable energy. Sisolak largely stuck to his issues while Inslee — the head of the Democratic Governors Association and a potential 2020 presidential candidate — took to the attack against Laxalt, comparing him to a "magician" for his plans to increase education spending while pledging to repeal the state's Commerce Tax, a 2015-created levy on business revenue over $4 million.
Asked whether he would look to increase taxes to increase education funding, Sisolak said there's still plenty of funding to be used in the current system — especially through marijuana taxes and internet sales taxes — though he reiterated comments made on KTVN's Face the State program last week that he would not directly commit to taking a potential new tax increase off the table.
"I do understand the budget, and I do understand funding," Sisolak said. "I want to allocate as much our economic projection money as I can, that's not already allocated something for something else. Education is my number one priority. I'm not advocating raising any taxes right now."
Inslee also told reporters the Nevada governor's race was a "number one" priority for the DGA, and that the group was "heavily committed" to investing in the seat. The DGA has spent nearly $2 million to date in Nevada, about one quarter of its total spending this cycle, with much of the money going to the state DGA and AFSCME Nevada, the public employee's union.
Asked about accusations that he would seek to raise property tax caps — a mainstay in Republican ads — Sisolak accused Laxalt of using "smears and fears" to fearmonger on the issue. A follow-up question as to whether he would support changing the formula for property tax assessments was interrupted by a Sisolak campaign spokeswoman.
Asked about his position on so-called "sanctuary" jurisdictions for undocumented immigrants not legally in the country, Sisolak reiterated the county's current process where Las Vegas police will "hold" suspected undocumented immigrants in their custody but not directly participate in federal immigration enforcement. Sisolak said in February that he was opposed to the concept, but later clarified that he was against a proposed ballot measure that would prohibit any state or local governments from not cooperating with the federal government in immigration enforcement.
"We are not a sanctuary state, and I am not in a position to deal with that," he said. "That's not something we're advocating. There is no definition of what a sanctuary state or city is."
A follow-up question as to whether he would support a bill similar to the one proposed (and scuttled) by state Sen. Yvanna Cancela in the 2017 Legislature was interrupted by a campaign spokeswoman.
He also declined to say if he'd seek the endorsement of Republican Gov. Brian Sandoval — who has not endorsed fellow Republican gubernatorial candidate Adam Laxalt — and only said he was a "huge fan" of the incumbent governor.
Disclosure: Steve Sisolak has donated to The Indy. You can view a full list of our donors here.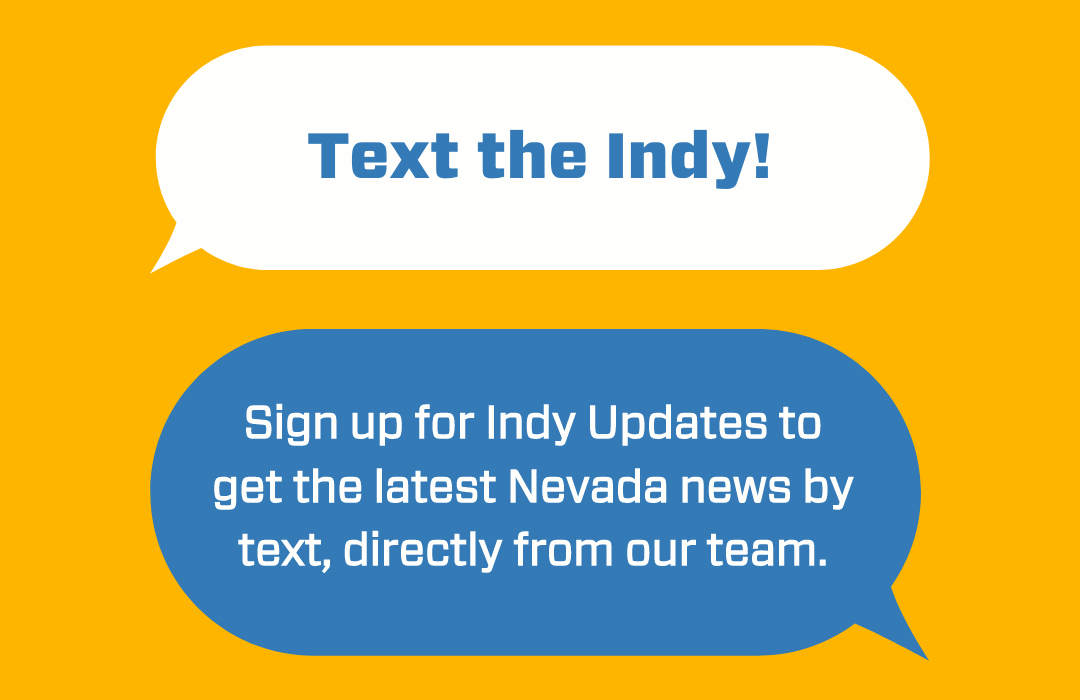 Featured Videos