Submitted: Opinion Draft Request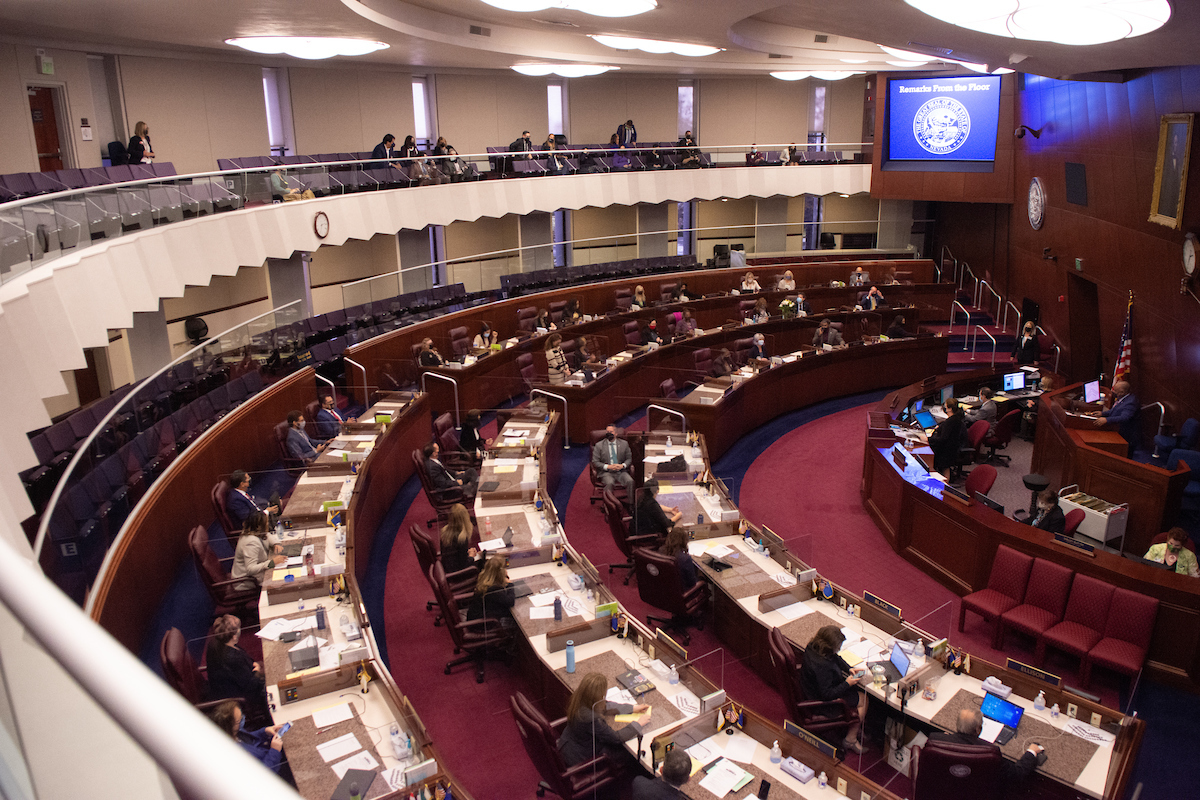 One thing I'm thankful for this Thanksgiving season is that, with the election behind us, we can finally stop talking about losers.
Consequently, this week's column won't be about Michele Fiore's ill-advised foray into standup comedy, nor will it be about Donald Trump's dinner with two antisemites — the loser habits of loser former politicians are both pathetic and boring in precisely the same way the loser habits of losers are always pathetic and boring. Nobody cares about, nor wants to listen to, what their chronically unemployed cousin thinks is wrong with the world, and Trump and Fiore are now both somebody's chronically unemployed cousin.
I am thankful they are not my chronically unemployed cousins.
No, life belongs to the living and politics belongs to the elected. Instead of wasting our time on the past, let's spend some time on the future — more specifically, on the 520 (and counting) Bill Draft Requests filed before our next legislative session by a combination of local and state agencies, along with a few elected officials.
Bill Draft Requests are the first step towards a bill becoming law in Nevada. Legislators, legislative committees, the governor, state agencies, and local governments may each submit a finite number of requests for bills — these requests are each, in turn, submitted to the Legislative Counsel Bureau, which is then responsible for turning each request into formal bill language. The details of each draft request are kept confidential until formal bill language is released, though the overall topic of each request is publicly viewable.
Based on the descriptions of each Bill Draft Request, as well as the text of a few bills that have already been drafted, here are a few of the issues facing the Legislature this coming session.
Regulate the dip
Democratic Sen. Dina Neal and Republican Sen. Scott Hammond each has a Bill Draft Request on file relating to cryptocurrency and blockchain technology — Neal's "makes various changes concerning trade practices, including making certain changes regarding digital real estate and the use of cryptocurrency," while Hammond's "revises provisions related to blockchain technology."
Until Bill Draft Requests are turned into formal bill language, it's impossible to know what provisions and changes drafters have in mind. Much of the time, bill sponsors themselves may not have a clear picture of what they want to accomplish, much less how they want to use statutory language to accomplish it. Sen. Neal, for example, may wish to formalize digital real estate transactions in Nevada; alternatively, she may wish to abolish them entirely. We won't know until the bill language is finalized and released.
We do, however, know that digital real estate is going absolutely nowhere. According to the Wall Street Journal, users aren't visiting Horizon Worlds, the virtual reality environment sponsored and built by Meta Platforms, Inc, which Mark Zuckerberg rebranded Facebook into in a bet-the-company move to pivot the social media company into a virtual reality experience. This has caused considerable angst among Meta's neé Facebook's investors, who have watched Zuckerberg throw billions of dollars at virtual reality infrastructure he can't even convince his employees to use.
Meanwhile, Bitcoin and Ethereum, two of the most popular cryptocurrencies, have each lost over 70 percent of their value since peaking in November 2021. Additionally, several cryptocurrencies — including FTX's FTT and Terraform Labs' TerraUSD and Luna — collapsed entirely, liquidating billions of dollars of paper wealth overnight.
When the Enron accounting scandal happened in 2001, Enron's gas and electric customers potentially faced disruption of their utility services. When the MCI WorldCom accounting scandal happened in 2002, their customers potentially lost long-distance phone service. If Amazon goes bankrupt tomorrow, millions of Cyber Monday holiday gift shoppers would be greatly disrupted. So what was the net effect to the world when FTX — an affinity fraud vehicle that presented itself as a trustworthy and philanthropic cryptocurrency exchange — collapsed?
The answer is none at all.
Yes, anyone who invested in FTX lost their shirt — the same, however, can be said of any stockholders left holding the bag when MCI WorldCom, Enron, Sears, or K-Mart went bankrupt, too. The difference is the bankruptcy of yet another cryptocurrency exchange/Ponzi scheme didn't lead to empty buildings in depressed neighborhoods.
Cryptocurrency investors are well aware of this, but they would understandably like to keep their algorithmic casino going. To assist with that, several cryptocurrency exchange owners — including FTX's Sam Bankman-Fried, who donated millions to Democratic candidates this year — have openly lobbied for regulators to legitimize their operations by drafting and passing regulations for their industry. If successful, institutional investors — pensions, in other words — might feel comfortable enough in investing in crypto. If institutional investors move in, those already in cryptocurrency — especially those who bought into the ecosystem before it lost over 70 percent of its market value, could be made whole.
Not to put too fine a point on it but I don't particularly care if people like Robert Beadles or Jeff Berns are made whole — they already have enough money and a loud enough voice in Nevada's politics. I certainly don't want anyone running anybody's retirement funds to feel comfortable enough with cryptocurrencies or blockchain technology to invest in it.
If anyone in the Legislature wants to regulate cryptocurrencies or blockchain technology more generally, they better understand what the industry wants — the industry wants to go corporate, just as Nevada's casinos did, only without hiring hundreds of thousands of service workers first. The question, then, is why would we want to help with that?
Elections have consequences
I'm going to go out on a limb here, but I somehow doubt Republican ex-Sen. Joe Hardy's proposed amendment to the Nevada Constitution to limit property taxes will go anywhere. The same, incidentally, can be said for Republican ex-Sen. James Settelmeyer's Bill Draft Request to create a state tax holiday if the price of regular unleaded exceeds a certain arbitrary threshold.
I also somehow doubt there will be much energy — especially from Republicans now that a Republican is moving into the Governor's Mansion — expended on curtailing the emergency powers of governors. (Sorry, Sens. Krasner and Titus and Assm. Dickman.)
The same, incidentally, can be said for the several Bill Draft Requests issued by past and present Republican legislators for various election-related bills. Considering how each legislator only receives a finite number of Bill Draft Requests, you'd think the seven Republican legislators who turned one in to, for example, "revise provisions relating to ballot harvesting," "eliminate same day registration and voting," and "require photo identification for voting" could work together on one single bill so they could preserve their quota of Bill Draft Request for other important matters.
This is doubly true if you're in the Assembly (Alexis) and Senate (Ira Hansen) and you're married to each other.
That said, Republicans are not the only ones who need to coordinate a bit better on election-related Bill Draft Requests. Assm. Orentlicher and Watts both have requests to "revise provisions governing elections," which would be slightly less awkward if Assembly Speaker Steve Yeager didn't have a pair of Bill Draft Requests addressing the same subject.
Meanwhile, a few public agencies already have drafted bills in the queue. The Nevada League of Cities and Municipalities issued a Bill Draft Request to grant smaller cities a bit more flexibility with their canvassing deadlines (good luck with that; vote counts take long enough as it is) — that, in turn, became Assembly Bill 61.
Meanwhile, the secretary of state's office believes it's well past time to not only prepare a statewide elections procedure manual, but to require county and municipal election officials to read it — that desire has manifested itself as Senate Bill 54. Additionally, the secretary of state's office would like to allow our votes to be counted once they come in — that, along with a laundry list of other changes, is included in Senate Bill 60.
Happy Juneteenth to residents in all states who observe
Last year, President Joe Biden announced the recognition of Juneteenth — the day slavery was officially abolished in Texas and, by extension, the rest of the United States — as an official federal holiday.
Unfortunately for Nevadans, Nevada doesn't automatically recognize federal holidays. Additionally, only the Legislature is authorized to create state holidays — as Biden's announcement occurred after the 2021 session concluded, Nevada's government never had a chance to recognize Juneteenth. Consequently, Juneteenth still isn't officially recognized as a state holiday.
Naturally, a few people would like to do something about that — starting with the City of North Las Vegas, which issued a Bill Draft Request that ultimately turned into Assembly Bill 31. Also likely joining them are Assm. Clara Thomas and Cameron Miller, who both have Bill Draft Requests in the queue which seek to revise provisions governing legal and observed holidays.
Pet projects and sausage making
Politics might be national, but the issues facing Nevadans — especially Nevada's legislators — are oftentimes quite local. Local or not, however, they still need to be addressed. With that in mind, here's a quick roundup of the pet projects and local sausage-making on deck.
Sen. Pete Goicoechea represents, geographically speaking, the eastern third of the state. He also has a Bill Draft Request to "revise provisions relating to groundwater basins" (like Diamond Valley) and a Bill Draft Request to "revise provisions relating to livestock." It would appear the best-mustached senator is interested in engaging in some direct constituent services.
Speaking of constituents, northwest Reno must have either a lot of dentists or a lot of dental insurers, because Sen. Heidi Seevers Gansert has a pair of Bill Draft Requests relating to dental insurance.
I'm not sure why Sen. Hansen wants to rename the Sheldon Antelope Range and I'm not sure how, exactly, he plans on "expand[ing] public access to the public domain," but I might just end up publicly supporting at least one of those bills.
AB1 won't be the first bill considered by the Assembly, but it is the first bill drafted for the body. What urgent need does it address? Why, the funding of rural trash collection, of course — an serious enough issue for Esmeralda County to burn its sole authorized Bill Draft Request to the Assembly on.
Esmeralda County, to its credit, used its Bill Draft Request on an issue directly affecting residents. The same, however, can't be said for the Nye County Commission, which apparently believes members aren't paid enough for the services they render to their community. For context, the annual pay for various county officials is set in statute — Nye County's district attorney, for example, was statutorily guaranteed $129,895 in 2019, which is, give or take a few thousand, what he was paid that year, not including additional benefits. Nye County commissioners, meanwhile, were paid roughly $30,000 that year. The drafting of Senate Bill 51 reveals they would now like to be paid $54,000. Sorry, other county commissioners, you didn't make the cut.
Then there's Storey County, which put together Assembly Bill 63, which seeks to study traffic safety on Interstate 80 between east Sparks and the Tahoe Regional Industrial Center — and further authorizes the directors of both the Department of Transportation and the Department of Public Safety to accept gifts, grants and donations if doing so helps fund or expedite the study. Merry belated (as the session doesn't start until February) Christmas, directors!
Finally, Assemblywoman Kasama would like to make various changes governing the provision of water at food establishments. Tired of having to ask for water before someone brings it to you? Well, we might be the driest state in the United States, but that doesn't mean we have to be inhospitable — does it?
Yes. Yes it does. If you can ask for a meal before it appears on your table, you can ask for a glass of water as well. It won't hurt you, I promise.
David Colborne ran for office twice. He is now an IT manager, the father of two sons, and a weekly opinion columnist for The Nevada Independent. You can follow him on Twitter @DavidColborne, on Mastodon @[email protected], or email him at [email protected].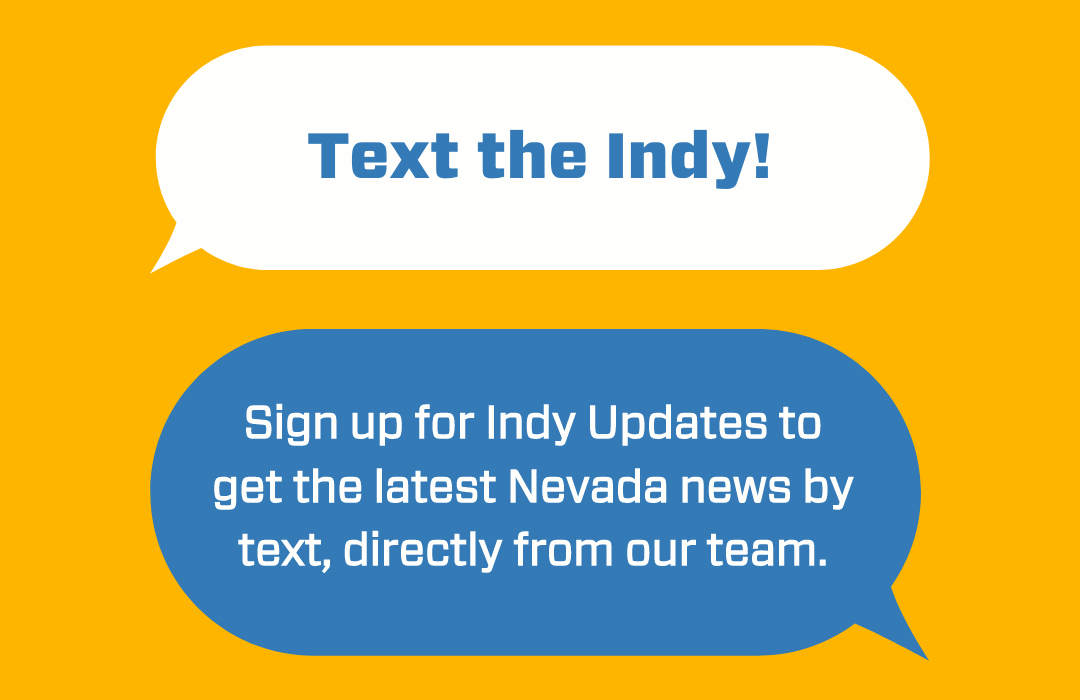 Featured Videos
Comment Policy (updated 4/20/2021): Please keep your comments civil. We reserve the right to delete comments or ban users who engage in personal attacks, use an excess of profanity, make verifiably false statements or are otherwise nasty. Comments that contain links must be approved by admin.