Economy & Business | Government | Immigration
About Last Week: NV Energy likely won't protest PUC rate ruling; marijuana food drive fosters a whole lot of goodwill
By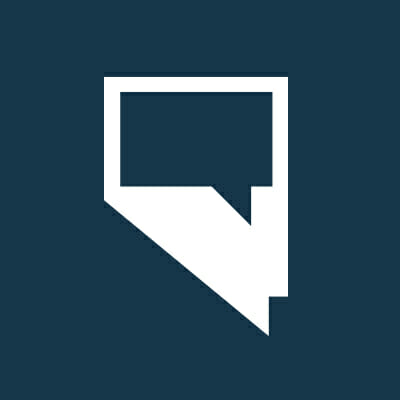 The Nevada Independent Staff
NV Energy corporate headquarters as seen on Wednesday, November 22, 2017. (Jeff Scheid/The Nevada Independent)
About Last Week: NV Energy likely won't protest PUC rate ruling; marijuana food drive fosters a whole lot of goodwill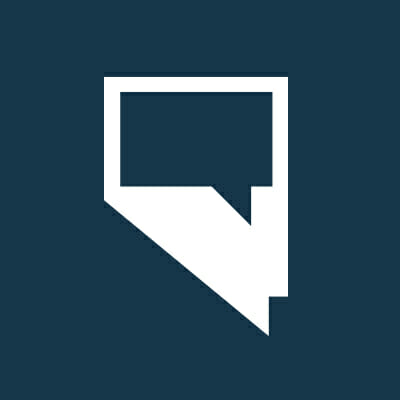 The Nevada Independent Staff
January 8th, 2018 - 2:00am
Editor's note: Seven days. Never enough hours.

Stacks of paperwork at the office and piles of laundry at home. It's a never-ending cycle, which makes it difficult to stay on top of the endless news nuggets flowing from the White House, state capital, local government and business community. We get it — and we're in the news business.

Enter "About Last Week." This is our way of bringing news-hungry but time-strapped readers up to speed on happenings that may have flown under the radar. Our promise: We'll keep it brief. Our hope: You'll read (or skim) and keep checking back every Monday.

So, without further ado, here are some noteworthy things that happened in Nevada last week.
NV Energy accepts PUC rate ruling
Almost a week after Nevada utility regulators approved the first rate decrease in several decades, the state's primary electric utility signaled it wouldn't try to reverse the decision.
In NV Energy's first public comments since members of the state Public Utilities Commission issued their order in the general rate case — the required triennial process where electric rates are set — utility CEO Paul Caudill signaled the utility wouldn't move to appeal the ruling despite the commission moving to decrease rates and lower the company's rate of return.
"The order issued last week follows almost six months of open, transparent proceedings involving 16 separate parties," Caudill said in an emailed statement on Friday. "Through the order, the Commission recognizes the efforts of my NV Energy colleagues to control costs on behalf of our customers and provides an opportunity for the company to share revenue above authorized earnings with our customers, which we welcome."
In addition to lowering the set part of electric bills by 25 cents for Southern Nevada customers, the commission also ordered NV Energy's rate of return to lower its return on investment from 9.8 to 9.4 percent.
Caudill also noted that the utility has lower residential electrical prices than its neighbors and is 17 percent below the national average, and said the utility was continuing to work towards increasing its renewable energy production.
"NV Energy's guarantee to our customers is that we will continue our commitment to deliver safe, reliable service at low prices while doubling our low-cost renewable energy capacity by 2023," he said.
— Riley Snyder
Dispensary-initiated food drive outdoes all other collection events
Call it a Christmas-spirit incentive: Donate food and earn credit toward marijuana.
The experiment worked out in Three Square Food Bank's favor this year. The+Source, which has marijuana dispensaries in Henderson and Las Vegas, amassed a whopping 156,112 pounds of donated food during its holiday promotion, which offered customers store credit for each non-perishable food item donated.
It marked the largest food drive benefiting Three Square in 2017. Three Square is Nevada's primary food bank and serves residents in Clark, Nye, Lincoln and Esmeralda counties.
"While we always knew that the cannabis community was a generous one, even we were astounded by the deluge of donations received from our customers," Brandon Wiegand, director of operations at The+Source, said in a statement. "These donations will provide several thousand food-insecure families in our community with the nutrition they so desperately need."
The dispensary, however, didn't announce how much marijuana they shelled out in return for customers' generosity.
— Jackie Valley
Indy Rewind
From a roundup of new laws taking effect in 2018 to news of a ballot question aimed at stopping "sanctuary" cities being tied up in court, here's what Nevada Independent reporters covered last week.
INDY FAST FACTS
Adam Laxalt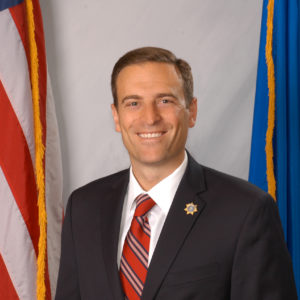 Job:
 Nevada State Attorney General
Party:
Republican
In current office:
2015-present
Birthdate:
August 31, 1978
Education:
Georgetown University (B.A.) Georgetown University Law Center (J.D.)
Other public offices held:
None
Total donations:
$8,262,050 (1/08/14 - 6/07/18)
Top donors:
Station Casinos/Zuffa/Fertitta $208,500 Las Vegas Sands $75,000 Marnell Properties LLC $42,500 Starpoint Resort Group/Partners $40,000 MGM Resorts $35,000
From the Editor
The Nevada Independent
is a 501(c)3 nonprofit. We have
generous corporate donors
, but we can't survive on those alone. We need support from our readers. I know you have many commitments. But if you would
support our work
(or bump up your current donation), we would be forever grateful.
Best,
Jon Ralston
get our morning newsletter,
The Daily Indy
Stars & Struggles
Take a peek into today's education world through the lens of Sunrise Acres Elementary School in Las Vegas.
INDYMATTERS
CAFECITO CON LUZ Y MICHELLE
@TheNVIndy ON TWITTER