COVID in Context: How worried should Nevadans be about the BA.5 variant?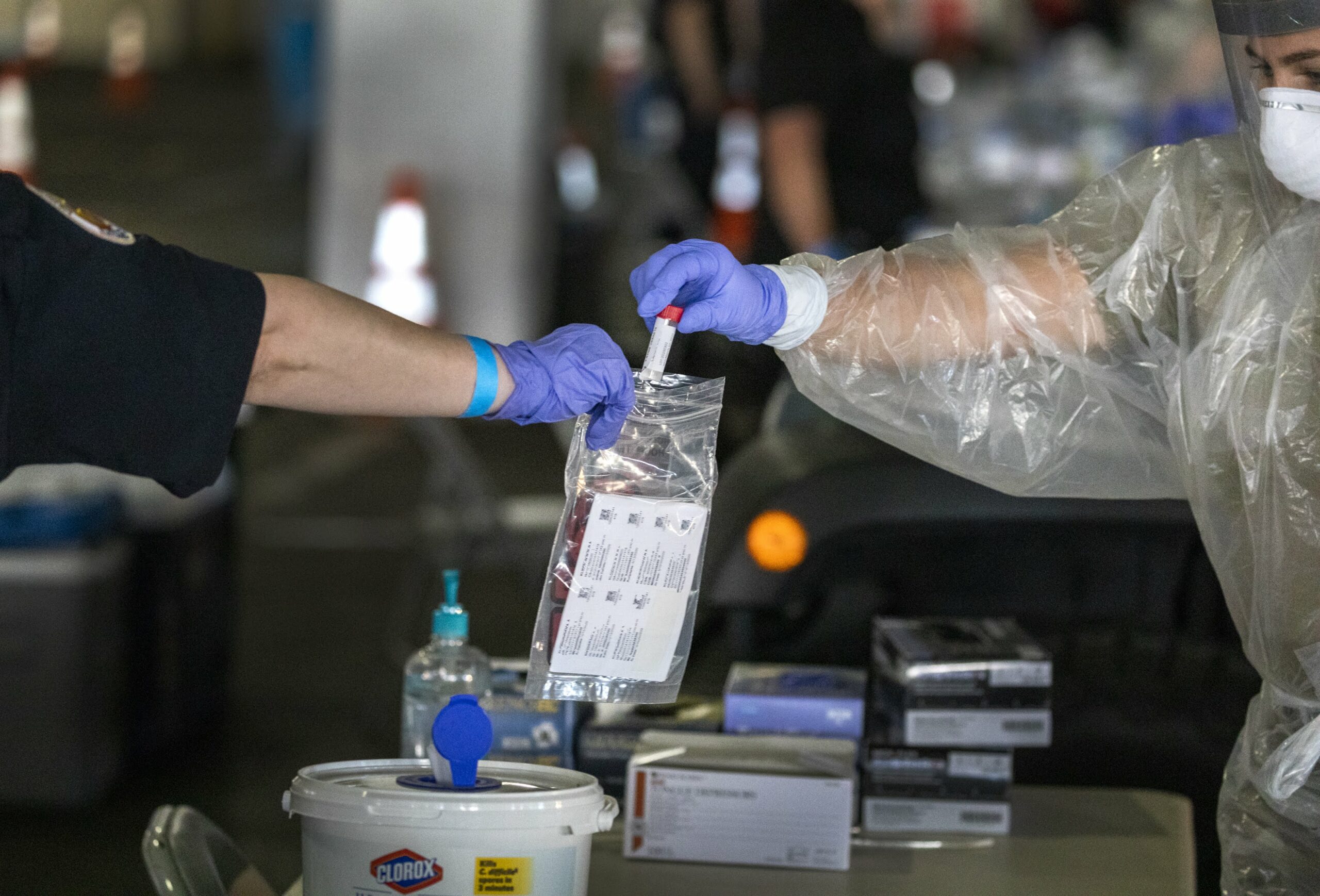 Welcome to COVID in Context, where staff at The Nevada Independent provide context and clarity on what's happening with COVID-19 in Nevada.
COVID in Context will change depending on the situation at hand. If you have any questions, thoughts or suggestions, please reach out to [email protected], send me a direct message on Twitter, or submit them using this form.
For updates, check out our data page.
What's behind the rise of the BA.5 variant and what comes next?
As the latest and most transmissible COVID-19 variant, BA.5, spreads rapidly through the U.S. and Nevada in what has become the sixth wave of the pandemic, experts say that low vaccination rates have contributed to the continual morphing and spreading of the virus.
Infectious disease epidemiologist and UNLV School of Public Health assistant professor Brian Labus said failure by the U.S. to reach an estimated 80 to 90 percent vaccination rate among the population needed to achieve herd immunity, or population-wide protection from COVID-19, means the virus is here to stay.
"Initially, we thought about how to get everyone vaccinated against the strain that was there. It was a short-term, temporary sort of thing looking a year or two ahead, just saying, this is the initial response," Labus said. "Now we have to change our mindset and think about how we live with this virus."
BA.5 is a subvariant of the Omicron variant created through random mutations that take place when a virus copies itself moving from person to person. The mutations are like typos in a virus' genetic code, Labus said, noting that mutations are a natural part of the life of any virus and happen all the time. Sometimes the mutations can benefit the virus, allowing it to better evade immune systems, more easily spread from person to person and potentially become the next dominant strain.
The world is experiencing new COVID-19 variants every two to four months, UNLV Kerkorian School of Medicine Professor Edwin Oh told The Nevada Independent. Oh manages a wastewater surveillance program monitoring variants of concern in Southern Nevada. Though the conversation today is centered on Omicron variants BA.4 and BA.5, he said he would not be surprised if that focus shifts to a different variant within the next few months.
"Because travel has picked up so much and the differences in vaccination rates in different countries, we've seen these variants move from different parts of the world to where we are and have a slightly different impact," he said.
Though BA.5 is more transmissible than other virus variants, Labus said the disease operates very similarly.
"The severity is the same," Labus said. "BA.5 seems to do a better job of avoiding the things our immune system has done to protect us. So if you've already had a different COVID infection, this virus can get around that sometimes, so it can be easier to be reinfected."
Previously, health officials expected people who caught the virus to have at least a three-month protection window, but Labus said that window may have shortened with the latest variant. Some health officials warn that with the rise of the BA.4 and BA.5 subvariants, the time in which a COVID-positive person is considered immune from reinfection could be as little as 28 days.
Labus added that vaccinations provide protection against the virus and typically lead to less severe symptoms if someone does catch COVID-19. He said that staying up to date on vaccinations, assessing individual risk and taking precautions such as mask-wearing in indoor spaces are vital steps to combating the virus.
"After two and a half years of living with this virus in our community, people have gotten used to it in many ways. They've become complacent in the things that they do to try and protect themselves. But unfortunately, it's still here," Labus said. "It's still circulating. People are still dying from COVID. So people have to take this seriously, even though they become more familiar with it, it doesn't change the risk. It still is a serious concern."
A weekly COVID data tracker published by the Centers for Disease Control and Prevention is probably the most helpful tool to assess risk levels and what steps to take to protect oneself, he added. Labus said that day-to-day data snapshots are less helpful (especially with decreased testing) and it's vital to look at trends and the arc of the virus over time.
"[The virus] spreads from person to person. So consider your individual risk and think about what you can do to mitigate that risk, he said. "If a store is really busy, you may want to come back later. Or you may want to think about going to some large event, especially if you have underlying health conditions that put you at high risk for severe disease."
The Omicron wave earlier in the year provided some broad immunity as most of the population caught the virus. Still, natural infections are not the ideal way to fight the virus, Labus said, noting that it can lead to increased deaths, overloaded hospital systems and ongoing health problems known as "long COVID."
"As part of a vaccination program, we can potentially reach some level of herd immunity," he said. "But we do struggle every single year to get people flu shots … it's not a controversial thing. Every fall, it's flu shot time. But still, only half our population gets the flu shot. We do a better job with older people than younger people and that's the challenge we also see with COVID."
Amid a rise in hospitalizations fueled by the Omicron subvariants, the Biden administration is creating a plan for second booster shots for all adults, regardless of age. Labus said COVID vaccines might shift to match what variant is circulating at the moment, but the challenge of addressing COVID exists globally.
"We have places in the world that still don't really have access to the vaccine. And so there's a huge inequity worldwide and that drives transmission in those countries and that drives mutations there which then come to the U.S.," Labus said. "So it's really a global approach to thinking about how vaccines can help us in our fight against COVID as a global population."
— Tabitha Mueller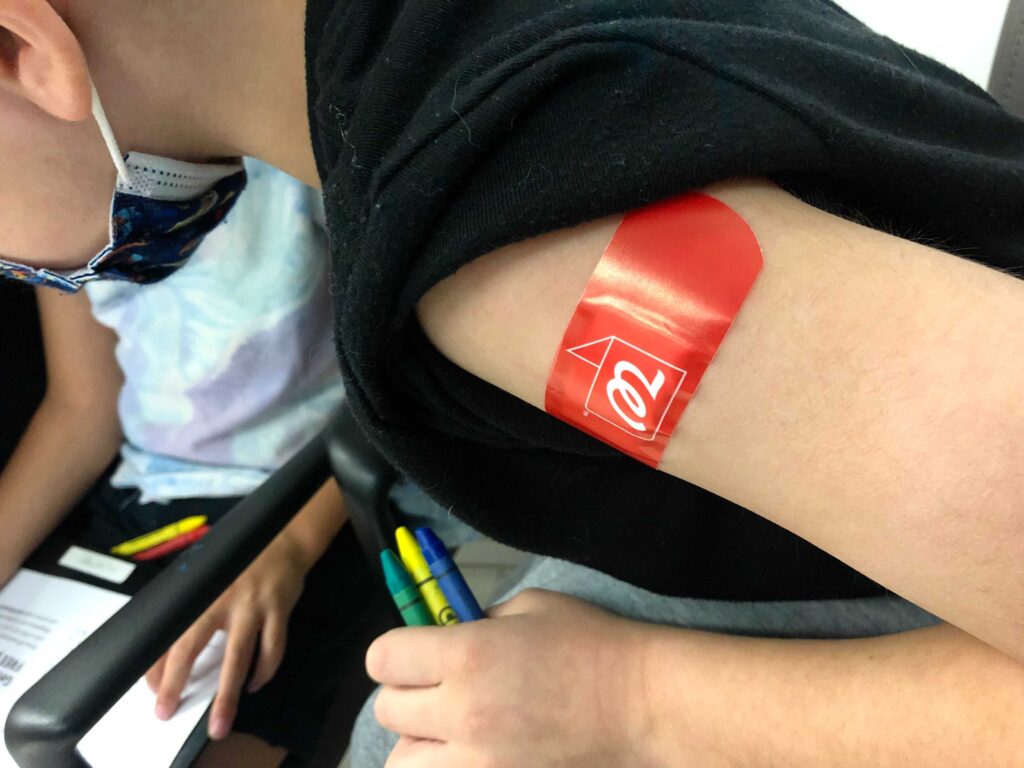 Vaccination rates remain low for small children newly eligible for shots
COVID-19 vaccines have been available since late June to small children through pediatricians, hospitals, pharmacies and other health centers across the state, but fewer than 1,700 kids under the age of 5 have gotten the shot, according to Nevada's COVID-19 dashboard.
That's less than half of one percent of the 179,000 children newly eligible for the vaccine. Although the vaccine was made available less than a month ago, it appears that Nevada's trends are in line with slow uptake of the vaccine in other states across the country.
Victoria Nicolson-Hornblower, public health nurse supervisor at the Washoe County Health District, told The Nevada Independent in an email that vaccinating this age group is sometimes easier because vaccines are administered in private patient rooms rather than out in the open, like at community vaccine events. But she added that low vaccine rates could be a result of many things, including misinformation.
"One reason [the vaccination rate] is lower, is the potential of misinformation creating doubt and hesitancy," Hornblower wrote.
She said the health district continuously shares information about the vaccine on social media, with media outlets and through outreach, especially in underserved communities, to combat misinformation. Hornblower also noted that some parents want to "wait and see" what the outcomes are before they confirm their decision to vaccinate their small child.
In late June, Nevada expanded access to the COVID-19 vaccine and started immediately administering shots to kids between the ages of 6 months and 5 years old. During that time, parents told The Nevada Independent that they were relieved to finally have access to the vaccine after it was delayed multiple times this year.
"We only received the vaccines last month, so there hasn't been a lot of time to get it," Hornblower said.
Parents who spoke with The Nevada Independent last month said choosing to vaccinate their children was a personal choice but some did not feel qualified to make the decision when it came down to choosing between brands. The Food and Drug Administration (FDA) agreed that the benefits of both the Moderna and Pfizer-BioNTech vaccines outweighed the risks for small kids ages 6 months through 5 years old.
While few parents are following the recommendations set by the Centers for Disease and Control Prevention (CDC) and the FDA, others say they feel like their child did not need it because kids tend to have mild symptoms from the illness. But both Washoe and Clark County announced in June that COVID-19 once again had a high community transmission rate locally, prompting health leaders to urge mask-wearing indoors.
— Naoka Foreman
Understanding the numbers
As of Monday, 924 new cases were reported on average each day over the last two weeks, slightly down from 1,005 one week prior – an 8 percent decrease.
Experts estimate that the number of COVID-19 infections is likely six to eight times higher than official case counts, placing the average cases per day in the last week at 5,544 on the low end of estimates and 7,392 at the high end. Those numbers hover around the reported peak of the winter Omicron surge, 6,410, which the state hit on Jan. 24.
As case levels have increased since the last surge of the virus, Clark County, Washoe County, Pershing County, Churchill County, Carson City and Mineral County are categorized as at a "high" level of community transmission by the CDC as of Thursday. Lincoln, Nye, Lyon, Douglas, Storey, Humboldt and Esmeralda counties are listed at a "medium" level. The remaining counties are categorized as "low."
About 500 people were hospitalized with COVID on average over the last week, an almost 17 percent increase from the week before. But those rates are lower than the peak of the Omicron surge, which saw more than 2,000 people hospitalized on average over a seven-day period and much higher rates than now of people in intensive care units.
About two new COVID-19 deaths were reported on average each day over the last two weeks, which is the same rate as last week. So far the total number of deaths from COVID-19 in the Silver State has reached 11,141, or 347 deaths per 100,000 people.
Though health officials are recommending mask-wearing indoors during high transmission rates and that people stay updated on their COVID-19 vaccines, there is no indication that Gov. Steve Sisolak or other local officials are considering reinstating a mask mandate.
Wastewater sampling shows that more people are infected than what case counts suggest, Oh told The Nevada Independent. He added that researchers have seen the viral counts in wastewater plateauing, suggesting that it is unlikely a big surge in human infections will take place in the coming weeks.
"The numbers are plateauing. They've been bouncing up and down a little," Oh said. "But generally speaking, we've been seeing these numbers plateau across a lot of our more urban areas and a little bit less urban areas. So those trends have been fairly consistent."
He added that 90 percent of the genomes found in wastewater lately are Omicron subvariants BA.4 and BA.5.
"The challenge for us moving forward is really, 'What's the next variant?' and we're starting to see one or two mutations show up in the wastewater that correspond to BA.2.75. This is a new variant that was discovered in India more recently," Oh said. "While we're not entirely sure whether this variant can escape the vaccines or be more severe, what we are sure about is that this is a variant that is starting to pick up in prevalence in our wastewater samples."
— Tabitha Mueller
Nevada officials say risk of catching monkeypox remains low
As cases of monkeypox continue to rise globally, the World Health Organization will convene next week to decide whether to declare the virus a global health emergency.
In June, the U.N. agency called the increase of monkeypox cases an evolving health threat, but declined to categorize it as a public health emergency of international concern (PHEIC). Between 2007 and 2020, the World Health Organization's International Health Regulations and Emergency Committee declared six public health emergencies of international concern, including COVID-19.
But monkeypox is not the "new COVID" because the disease spreads differently, Labus said.
"With monkeypox, it's typically direct skin-to-skin contact with somebody who has lesions from monkeypox … It's usually [spread] during sexual contact or something like you're kissing for an extended period of time," Labus said. "It overlaps with sexual contact, but it's not treated as a sexually transmitted infection because it's not sex that spreads it. It's not the body fluids, it's the skin coming in contact with skin."
Monkeypox is a viral disease with symptoms similar to, but less severe, than smallpox. The Centers for Disease Control and Prevention has tracked more than 1,050 monkeypox cases in the U.S., and about 11,200 cases have been confirmed globally as of Wednesday.
Reporting from the Centers for Disease Control and Prevention indicates five total virus cases in Nevada since the announcement of the state's first monkeypox case in mid-June. So far, all of those cases have been in Clark County.
In a press release sent Monday, state public health officials noted that the state continues to monitor the spread of the virus, but the risk of catching the virus remains low. Officials said that evidence indicates that monkeypox spreads through close physical or intimate contact with someone with the virus or by touching contaminated items such as clothing and bedding.
"The risk of contracting monkeypox is currently very low in the general population," officials said. "DPBH urges anyone with a rash that looks like monkeypox to isolate themselves from others and to speak with a health care provider, even if they do not think they had contact with someone who has monkeypox."
Though the Washoe County Health District has not reported any virus cases, health officials said the county continually monitors potential infectious disease outbreaks, including monkeypox.
The Centers for Disease Control and Prevention guidelines for monkeypox include:
Avoiding close, skin-to-skin contact with people who have a rash that looks like monkeypox
Not touching the rash or scabs of a person with monkeypox
Not kissing, hugging, cuddling or having sex with someone with monkeypox
Not sharing eating utensils or cups with a person with monkeypox
Not handling or touching the bedding, towels, or clothing of a person with monkeypox without proper protections
Washing hands often with soap and water or using an alcohol-based hand sanitizer
Additionally, officials suggested people be aware of symptoms such as fever, malaise, headache, swollen lymph nodes and rash. Those who suspect they have monkeypox should isolate themselves and seek medical attention immediately.
— Tabitha Mueller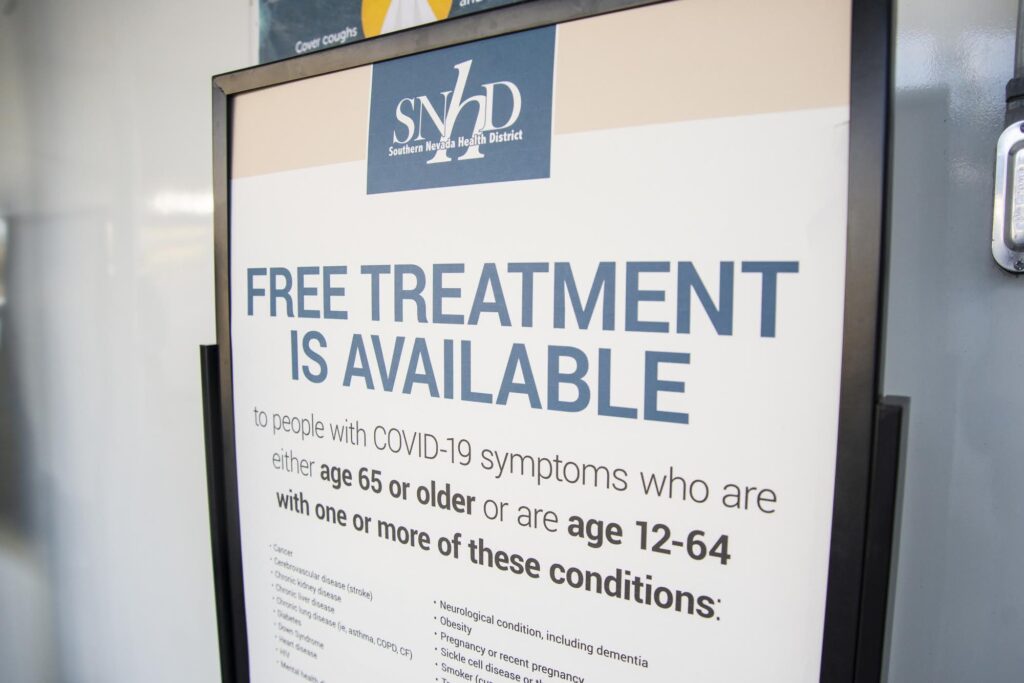 News you can use
Proof of vaccination
If you got your vaccine in Nevada, you can now access and download your COVID-19 vaccination records through the state's immunization information system here.
If you receive an error message as you try to sign into the system, call 1-800-401-0946 or email [email protected].
Searching for COVID-19 testing and treatment options? 
The Nevada Hospital Association has reported that there are free therapies available throughout Nevada for COVID-19 patients, including Evusheld, Sotrovimab, Paxlovid, Molnupiavir, and soon Bebtelovimab.
Patients can complete the pre-screening tool at https://nevadacovidtreatment.com/ or call (800) 401-0946 (7 a.m. to 8 p.m. seven days a week) to locate and schedule these treatments.
For those looking for testing, individuals should visit testing sites, not hospital emergency departments.
To find a testing site in Nevada, including pharmacies, head on over to the state's COVID-19 test site finder.
Rapid Tests
Here's the link to order free at-home COVID-19 tests through the United States Postal Service.
As part of a federal effort, private insurance companies will cover at-home test kits purchased at pharmacies. Companies will cover up to eight kits per month, depending on the number of people on a health plan.
Here's a guide for getting your over-the-counter COVID-19 test reimbursed.
Updated COVID-19 Guidelines
The Centers for Disease Control and Prevention updated its COVID-19 guidelines, relying less on new cases to determine risk levels and instead focusing on a combination of three metrics: new COVID-related hospital admissions, percentage of hospital beds occupied by COVID-19 patients and new cases per 100,000 people.
The community levels of COVID-19 are broken into low, medium and high categories.
Recommendations for counties falling within the categories are as follows:
Low: Stay up-to-date with COVID-19 vaccines and get tested if you have symptoms
Medium: For those at high risk for severe illness, discuss precautions with a health care provider, get tested if you have symptoms and stay up-to-date on COVID-19 vaccinations.
High: Wear a mask in indoor public places, stay up-to-date with COVID-19 vaccines and get tested if you have symptoms.
For complete guidelines and recommendations surrounding quarantine and isolation guidelines, head over to the CDC's COVID-19 Quarantine and Isolation page.
What we're reading
Just two months after emerging from a lockdown, officials in Shanghai are considering a second one to combat the spread of the Omicron BA.5 subvariant. The Washington Post has the details.
Curious to dive into the science behind BA.5's spread? Check out this Substack newsletter from physician and scientist Eric Topol.
Experts say that the risk of reinfection from COVID-19 has increased since the Omicron variant emerged. More from ABC News.
It looks like scientists are not the only ones who get to name newly discovered variants. A 'rando' on Twitter dubbed a new coronavirus variant Centaurus, and the name stuck. Full story from The Washington Post.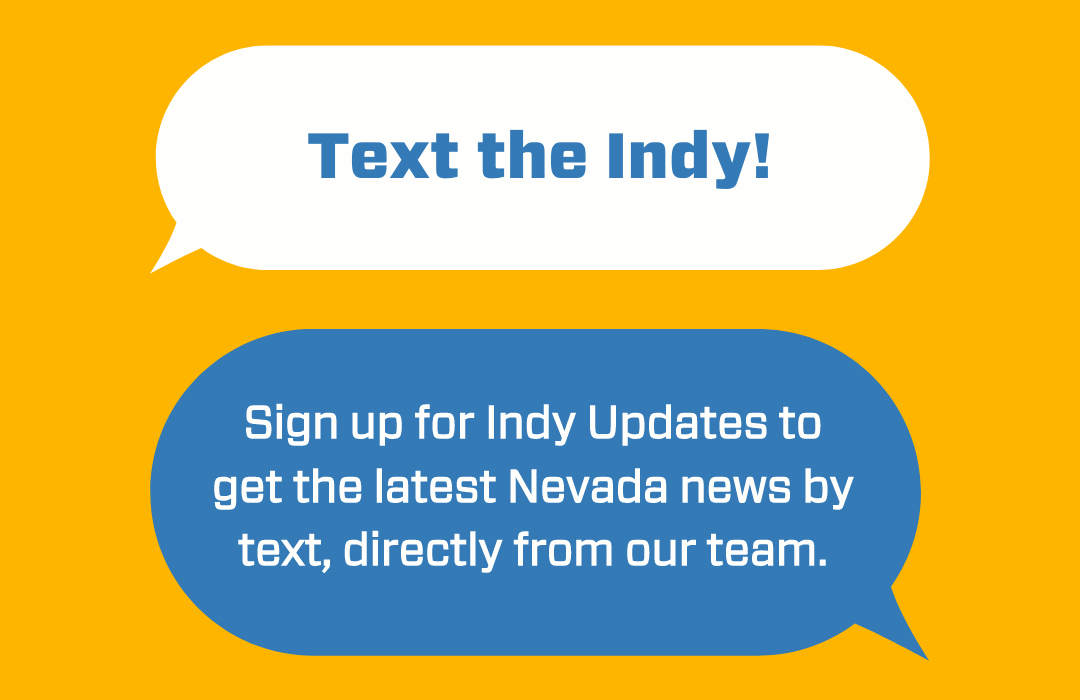 Featured Videos