Indy Gaming: Analyst predicts Strip headed for a revenue decline in 2023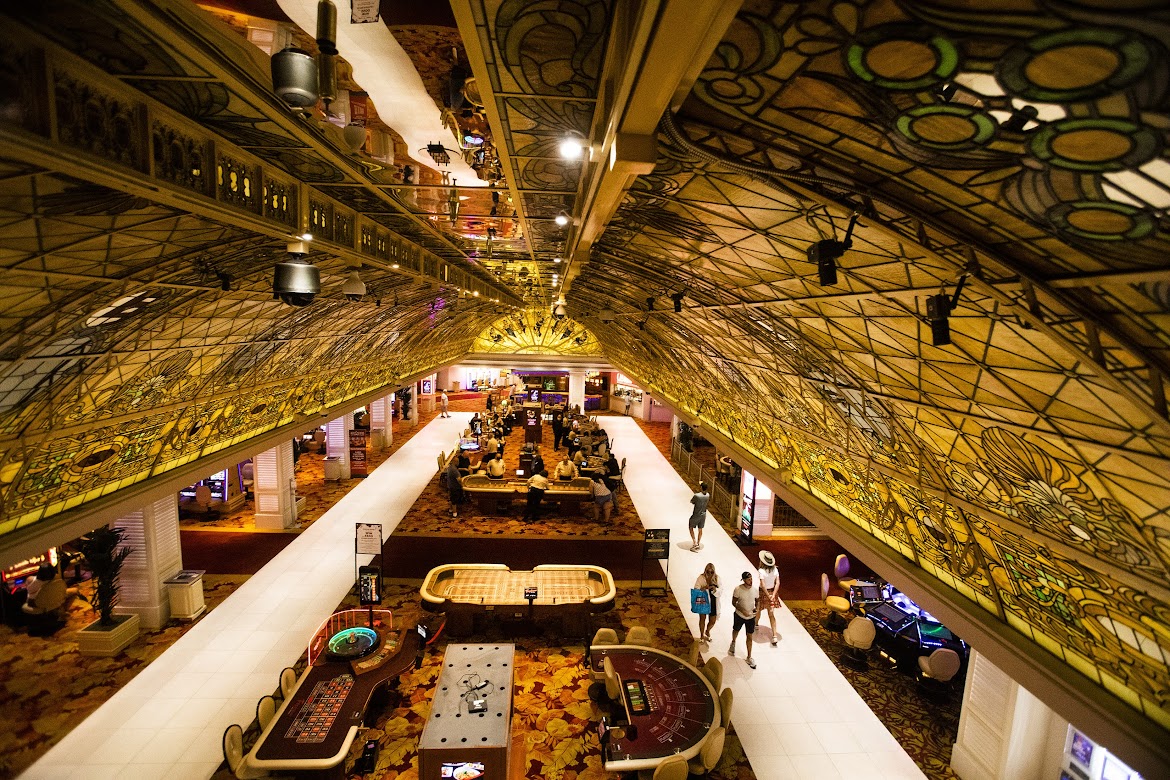 Good morning, and welcome to the Indy Gaming newsletter, a weekly look at gaming matters nationally and internationally and how the events tie back to Nevada.
If a colleague or associate emailed this newsletter to you, please click here to sign up and receive your own copy of Indy Gaming in your inbox. - Howard Stutz
---
Nine times in the last year, Las Vegas Strip resorts combined for monthly gaming revenue figures that shattered records and set the single-highest one-month total — $792.6 million in July 2021.
But one analyst believes the record-setting run is about to end.
Fitch Ratings Service gaming analyst Colin Mansfield predicted Las Vegas gaming revenue will decline as much as 10 percent during 2023. In a brief report, Mansfield, the firm's lead gaming analyst, said demand for leisure travel will weaken as part of a broader economic slowdown.
Even if the financial system avoids dire predictions, Mansfield said Strip casinos will be hard-pressed to keep up with torrid numbers produced in the 16 months after the market fully reopened without mandated health and safety requirements and capacity restrictions brought on by the pandemic.
The Strip produced a calendar year gaming revenue record of almost $7.1 billion in 2021 and a fiscal year record of $8.1 billion for the 12 months that ended in June.
"The market is far above pre-pandemic revenue levels. But when you take into consideration the headwinds that are starting to play out, we got to a point where we said, 'there's more downside here than upside,'" Mansfield said in an interview.
Even if Fitch's predicted 10 percent gaming revenue decline takes place, Mansfield said the casino operators "are still making plenty of money." Gaming companies have greatly reduced their margins – profits generated after accounting for costs – over the past year.
"It's not anything that is incredibly detrimental to the marketplace," Mansfield said. "Profitability is insanely high right now. We just had a quarter where the margins were over 40 percent, which is very good for Las Vegas."
He acknowledged Fitch was one of several analyst firms that wrongly predicted it would be 2023 before the Strip returned to pre-pandemic revenue levels following 2020's 78-day shutdown of casinos. Combined with operating restrictions implemented for the reopening, the Strip fell to $3.7 billion in 2020, its lowest single-year gaming revenue figure since 1996.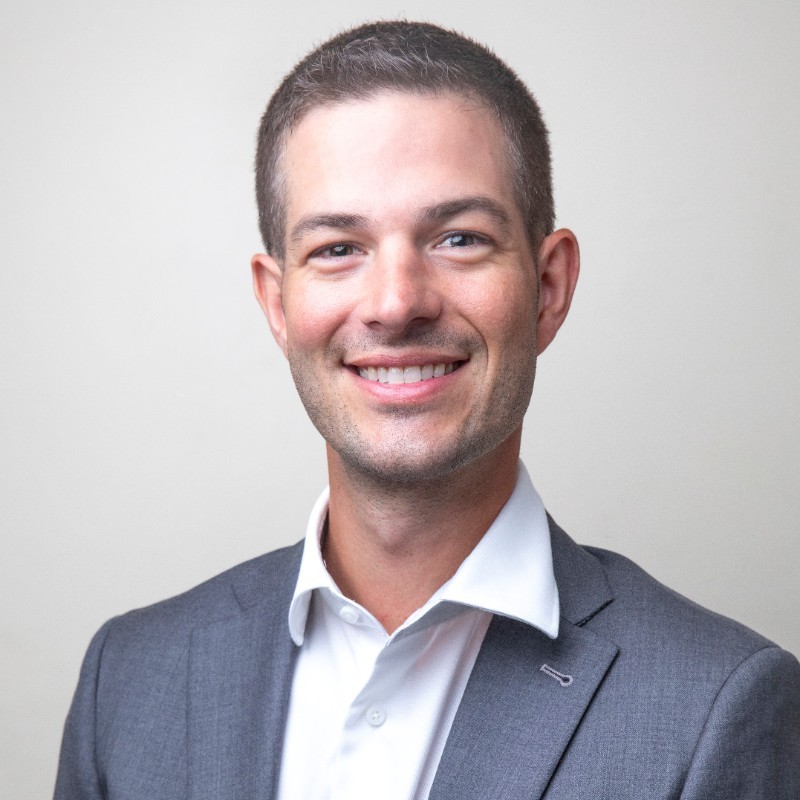 Mansfield said the demand for leisure travel to the Strip is "getting a little long in the tooth," even with the market holding up against recurring inflationary pressures. The biggest challenge for the Strip will be matching monthly gaming revenue comparisons with the third and fourth quarters of 2021 and the first six months of this year.
"It's going to be hard to continue growing at that pace," Mansfield said.
There are two visitation categories that could boost Las Vegas during 2023 and into 2024 – convention business and special events.
According to the Las Vegas Convention and Visitors Authority, the market has seen roughly 4 million convention visitors in the last 12 months, which accounted for roughly 10 percent of visitation. In pre-pandemic 2019, convention attendance made up roughly 17 percent of the Strip's total visitors.
"It's not all doom and gloom," Mansfield said. "You have a convention business that is still getting normalized with room to run. That will help buffer the market."
Also, the lineup of special events at Allegiant Stadium and other venues will drive visitation. Las Vegas will host a regional final for the men's NCAA Basketball tournament in the spring, a Formula 1 race in November and Super Bowl LVIII in February 2024.
As for other forms of entertainment, the $1.9 billion MSG Sphere is expected to open in November 2023.
The Strip's room count totals will likely fluctuate during 2023. The 3,000-room Fontainebleau is expected to open by the end of next year, but it's unclear when construction will disrupt business at The Mirage, which will be converted by the Seminole Indian Tribe into Hard Rock Las Vegas.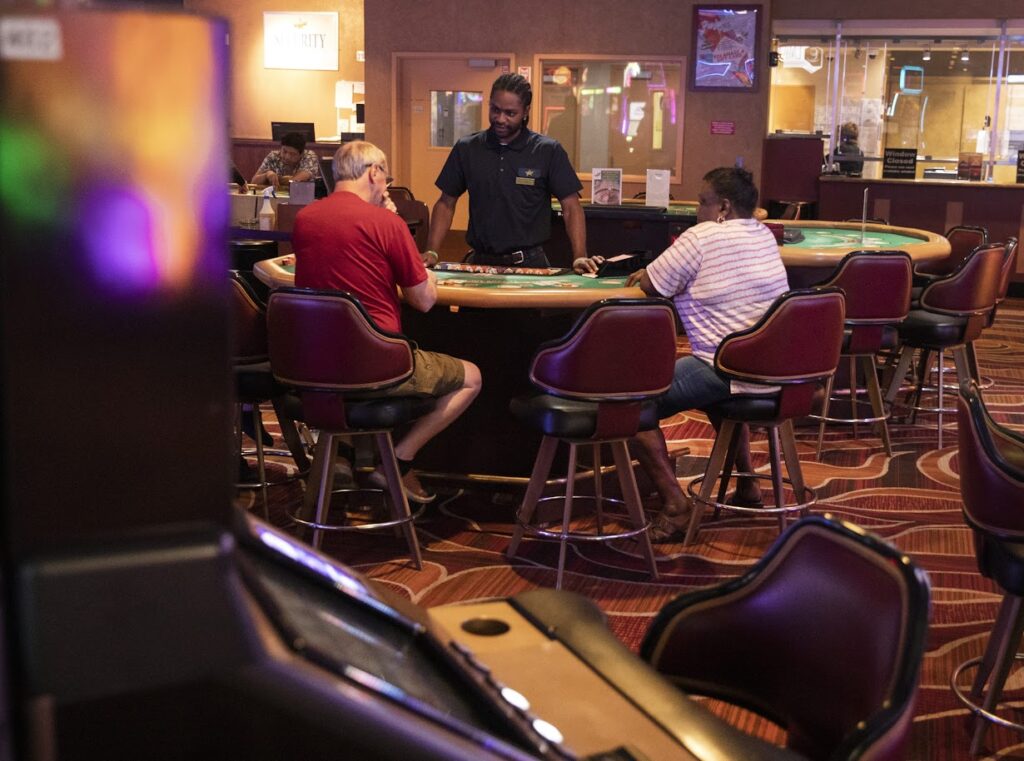 AGA cautious on the last half of 2022
Despite a record-setting second quarter for commercial casinos nationwide, the American Gaming Association said the second half of 2022 might not be as rosy.
According to the AGA, commercial casino revenue was $14.8 billion for April, May and June. Combined with the first quarter totals, commercial casinos have produced almost $29.2 billion in the first six months of 2022, an 18 percent increase over 2021 and the highest three-month total ever for gaming revenue during the second quarter.
Even with the industry on pace to eclipse the single-year record of $53 billion a year ago, AGA CEO Bill Miller cautioned the second half of 2022 has "difficult year-over-year comparisons."
He also noted that casino operators "are cognizant of the continued impacts of inflation and labor challenges as well as marketplace concerns of a potential recession.
The total, released last week by the Washington, D.C.-based American Gaming Association, came a day after the National Indian Gaming Commission said tribal casinos nationwide generated $39 billion in gaming revenue for fiscal year 2021.
The AGA said Nevada's $3.7 billion in second-quarter gaming revenue was a three-month record and the highest total for the nation's 31 commercial casino states.
In the quarter, sports betting revenue rose 58.7 percent to $1.4 billion from a year ago, given the addition of six new states where it's legal. The $3 billion in sports betting revenue through the first six months of 2022 is a 64 percent year-over-year increase.
In a message to the AGA membership, Miller said it's to be determined how current economic conditions will influence the casino business in the second half of 2022.
"Our 16-month growth streak since March 2021 shows that we are well-positioned for the long term and for any headwinds in the short term," Miller said.
---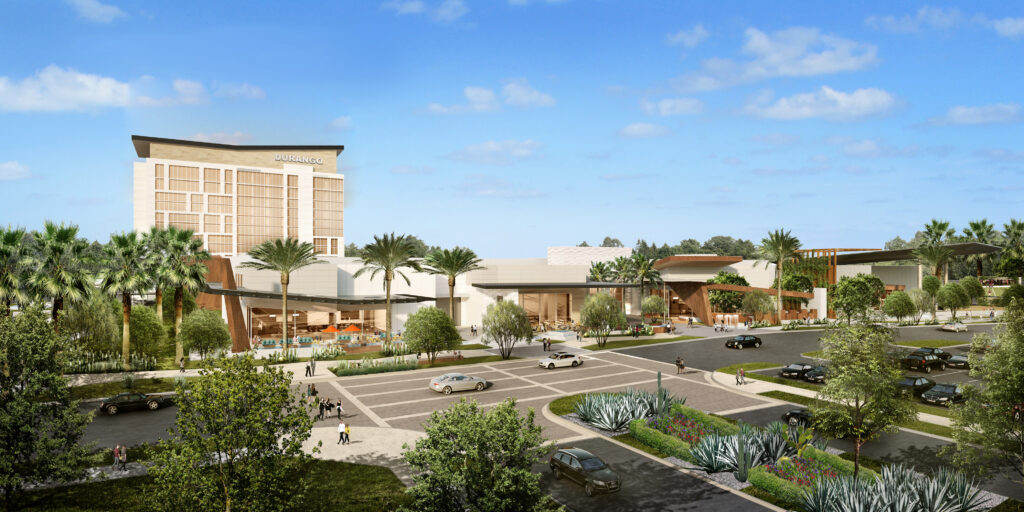 Red Rock Resorts to double its Southern Nevada footprint by 2030
The two Fiesta casinos and Texas Station have yet to be demolished, but Red Rock Resorts has already planned their replacements.
Less than a month after announcing the three properties would be bulldozed and the vacant land sold without gaming entitlements, Red Rock executives said they've already targeted the company's next move in an effort to double the Southern Nevada footprint by 2030.
The $750 million Durango Station is underway in southwestern Las Vegas near the 215 Beltway. CEO Frank Fertitta III said the next development will begin after Durango opens late next year and the company sees the operating results. He didn't specify the location of the next company development.
"(After Durango is completed) then we'll be ready to start on the next project," Fertitta said during Red Rock's second-quarter conference call. "The plans are to roll out new properties one after the other."
Stifel Financial gaming analyst Steven Wieczynski said the Las Vegas locals gaming market is one of the strongest regional gaming jurisdictions in the U.S. According to the Nevada Gaming Control Board, Clark County – which includes the Strip as well as casinos in Henderson, North Las Vegas and unincorporated communities that service Southern Nevada residents – topped $1 billion in gaming revenue in nine of the last 16 months.
"Red Rock continues to heavily invest in this market and is making a long-term call that there is much more growth to come," Wieczynski told investors. "It's an interesting strategy right now as they are effectively swapping land they don't want, or doesn't fit their long-term profile, for land that they feel is in a prime location for a development at some point in the future."
Red Rock operates six casino-hotels in Southern Nevada – Red Rock Resort, Green Valley Ranch Resort, Palace Station, Sunset Station, Boulder Station and Santa Fe Station – and its Wildfire Casino brand of small, slot machine-only casinos.
When Red Rock announced it was demolishing the three casinos that have been closed since March 2020, the company had six development sites in Southern Nevada totaling 315 acres.
Red Rock added to the portfolio a week later by acquiring a 128-acre undeveloped site off Cactus Avenue and Las Vegas Boulevard South for $172 million – directly south of a 57-acre parcel Red Rock already owned.
The company also signed a purchase and sale agreement for a 67-acre site at Losee Road and the 215 Beltway in North Las Vegas that is master-planned for a casino-hotel. Red Rock CFO Steven Cootey said the company is doing due diligence on the site.
Red Rock Vice Chairman Lorenzo Fertitta said the land purchases were "consistent with the strategy we've had for a long time." He noted the company has owned the Durango Station site for more than 20 years.
The plan is to tie up a location, add gaming entitlements and place it in the real estate portfolio.
"It's the way that we built the company, which is through development of greenfield projects," Lorenzo Fertitta said. "You have to step up so that it ensures that the company has this growth pipeline for years to come."
Truist Securities gaming analyst Barry Jonas said there may be some "investor resistance" to the development strategy, given the current economic environment. But the long-term plans might soothe those worries.
Cootey said there isn't a timeline for selling Fiesta Henderson, Fiesta Rancho and Texas Station.
"That process is just beginning, but we're seeing an extraordinary amount of inbound calls and demand for those three properties," he said.
---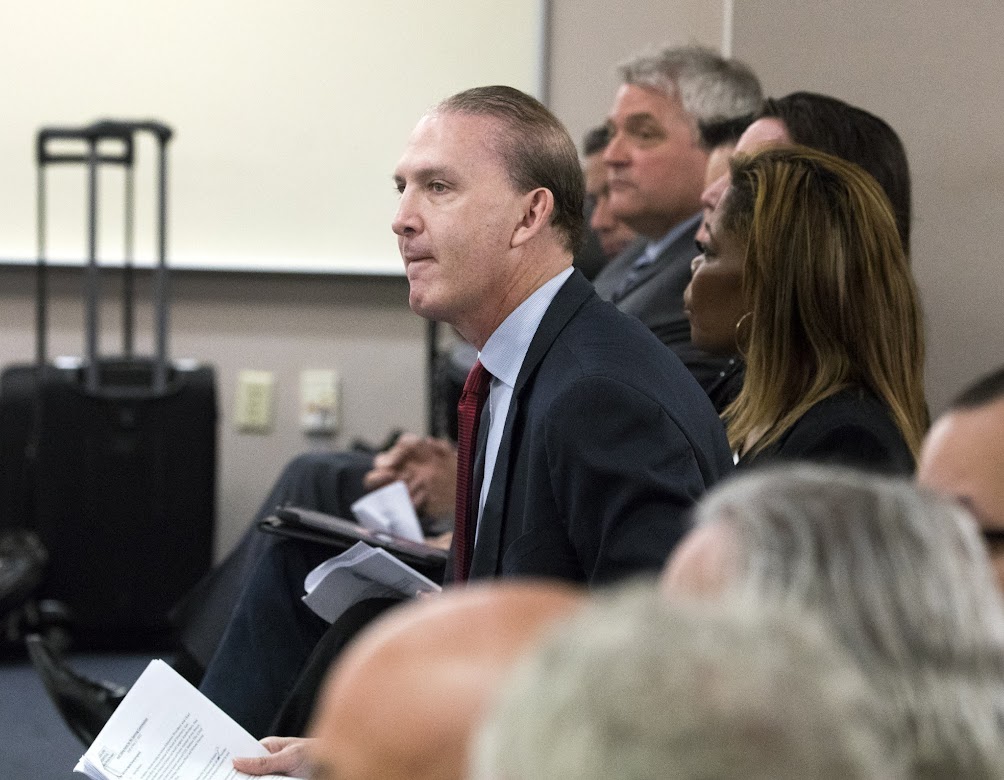 New Accel subsidiary Century contributes $20M in revenue to parent company
Nevada slot route operator Century Gaming provided its new corporate owner with revenue of $20 million in the second quarter. And that was just for one month.
Illinois-based Accel Entertainment acquired Century for $140 million on June 1.
Century is Nevada's second-largest slot route operator and the acquisition expanded Accel's footprint nationally through the company's operations in Nevada – 2,583 games in 332 locations – and Montana – 5,742 games in 585 locations.
"When you see the Nevada and Montana markets, they're pretty stable. There's always an opportunity to grow," Accel CFO Mathew Ellis said on the company's quarterly conference call last week. "Century is still outperforming our original estimates, which is great to see. We're going to continue sort of combining our best practices and our growth playbook and their operating efficiencies to kind of build just a bigger and better company."
Century Gaming CEO Steven Arntzen and his management team operate the business for Accel, which is Illinois' largest slot machine route operator with 2,572 locations and 13,801 video gaming terminals in the state.
Compared to a year ago, Accel has increased its route locations by 38 percent, games by 68 percent and revenue has grown 13 percent to $202 million.
J.P. Morgan gaming analyst Omer Sander told investors Illinois has "a healthy backlog of locations looking to add video gaming terminals given the incremental revenue opportunity."
Deutsche Bank gaming analyst Steven Pizzella said company executives remarked the national economic climate had not slowed business during the quarter.
But management "struck a more cautionary tone" given increased costs for labor and high fuel prices when asked to forecast future revenue, Pizzella said.
During June, Accel launched slot route operations in a small number of Nebraska locations. CEO Andy Rubenstein said customer play was "significantly lower than our more established markets" but has expansion potential.
"We aim to develop Nebraska using the growth playbook we developed in Illinois," Rubenstein said. "This will be a new market for us, but one that will eventually lead to an attractive earnings stream."
---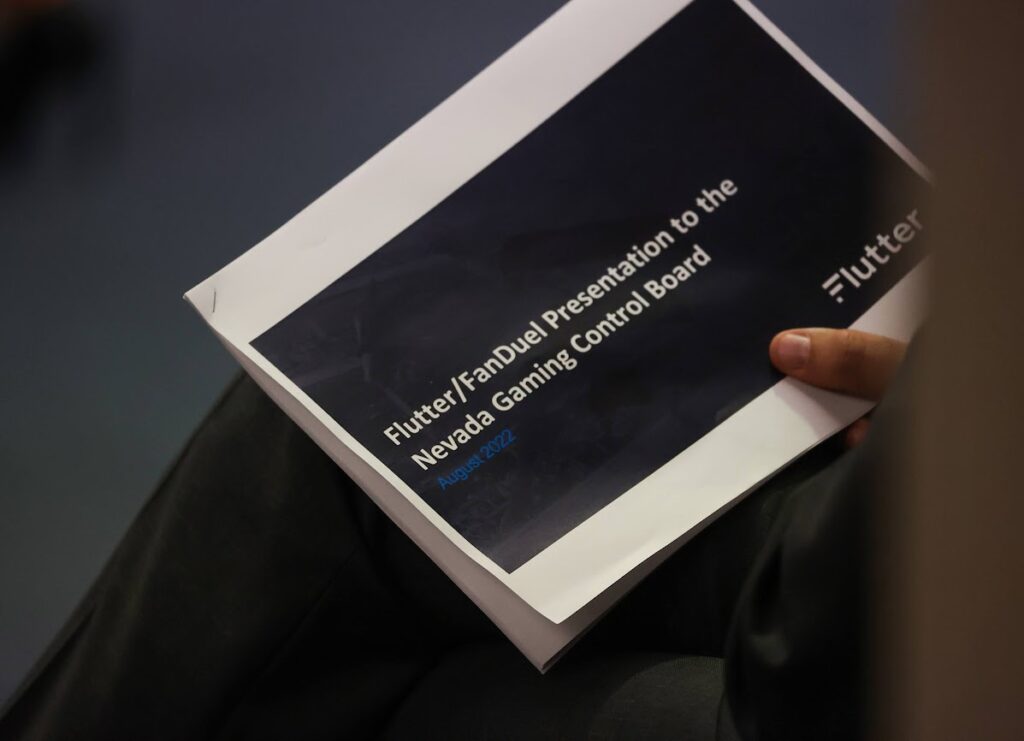 Quotable
One analyst said Nevada's requirement for in-person registration for mobile sports betting will keep FanDuel and DraftKings away from the market despite FanDuel recently announcing a branding agreement with Boyd Gaming for the Fremont Casino Hotel's sportsbook
"Only two jurisdictions have in-person registration, Nevada and Puerto Rico. What does that tell you? You're getting ready to host a Super Bowl. You're going to host an (NCAA regional). You're going to host a college-football playoff, and you're going to host an F1 race. You're leaving sports betting revenue on the table because of an archaic system. You have brands that want to do this. But the regulations haven't caught up with modern technology."
- Brendan Bussmann, B2 Global managing partner
BetMGM has brought on "Turtle" as a brand ambassador. The sports betting arm of MGM Resorts International hired actor Jerry Ferrara to co-host a weekly sports podcast and participate in BetMGM fan events. Ferrara is best known for HBO's Entourage, where he portrayed Turtle, the street-smart member of a group of friends who head to Hollywood with their buddy, a Queens, New York actor, who has been deemed the next breakout movie star.
"As a diehard sports fan, I couldn't be more excited about legalized sports betting. I'm excited to share my passion and knowledge with fellow sports fans."
- Jerry Ferrara
Via International Game Technology
Gaming equipment provider International Game Technology signed its eighth multi-year contract to deploy its sports betting platform with a tribal casino in the state of Washington. The technology being used by the Nisqually Red Wind Casino includes wagering kiosks and back-of-the-house services for betting odds and line movements.
"IGT has significant experience powering sportsbooks at tribal casinos throughout the U.S. and we look forward to helping Nisqually Red Wind Casino create a must-visit destination for sports fans in Olympia and the surrounding areas."
- Joe Asher, IGT President of Sports Betting
Via PlayStudios
Las Vegas-based social gaming provider PlayStudios announced an agreement with IHG Hotels & Resorts to exchange rewards points earned during gameplay for discounted stays across the company's portfolio. IHG owns 6,000 properties worldwide through brands such as InterContinental Hotels & Resorts, Kimpton Hotels & Restaurants and Holiday Inn.
"Giving our players the ability to use their PlayAwards points to create the getaway experience of their dreams is a gamechanger – pun intended."
- Andrew Pascal, PlayStudios CEO
Martha Stewart is bringing her famous country farmhouse to the Strip. Paris Las Vegas opened a restaurant developed by the global lifestyle icon last week. The Bedford by Martha Stewart is themed after her country farmhouse and will offer French-inspired cuisine and a combination of her favorite recipes.
"We have worked tirelessly to bring my farmhouse in Bedford, New York to life in Las Vegas. I think visitors will be enchanted by what we have come up with. These are the same dishes that I serve to family and friends in my own home."
- Martha Stewart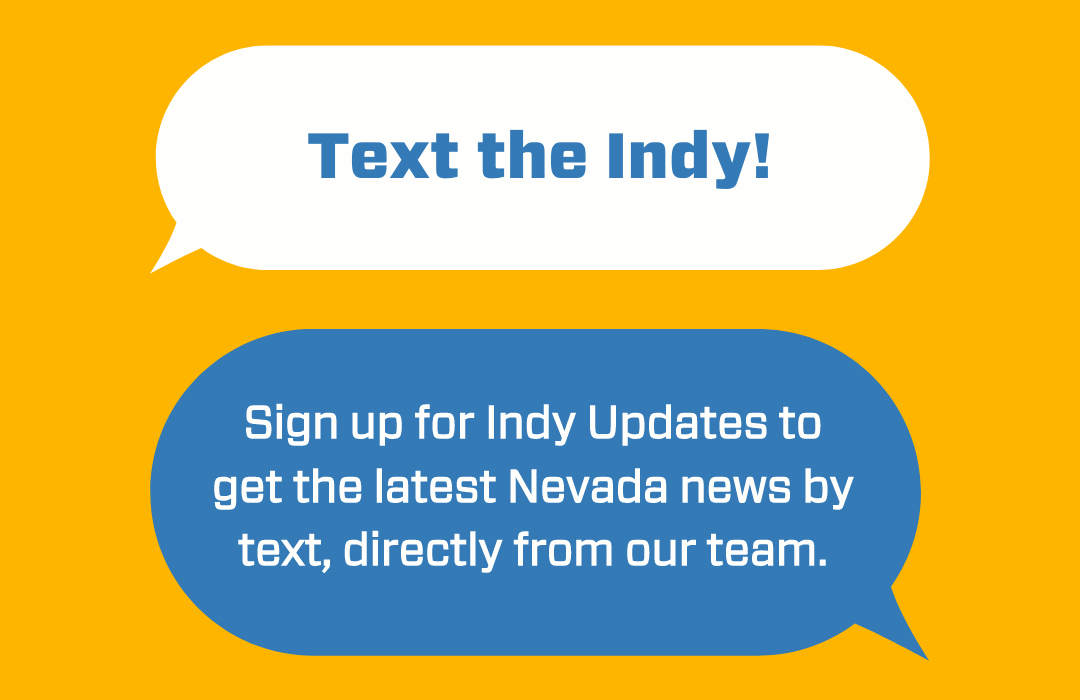 Featured Videos
Comment Policy (updated 4/20/2021): Please keep your comments civil. We reserve the right to delete comments or ban users who engage in personal attacks, use an excess of profanity, make verifiably false statements or are otherwise nasty. Comments that contain links must be approved by admin.