Indy Gaming: California sports betting future murky after two ballot questions lose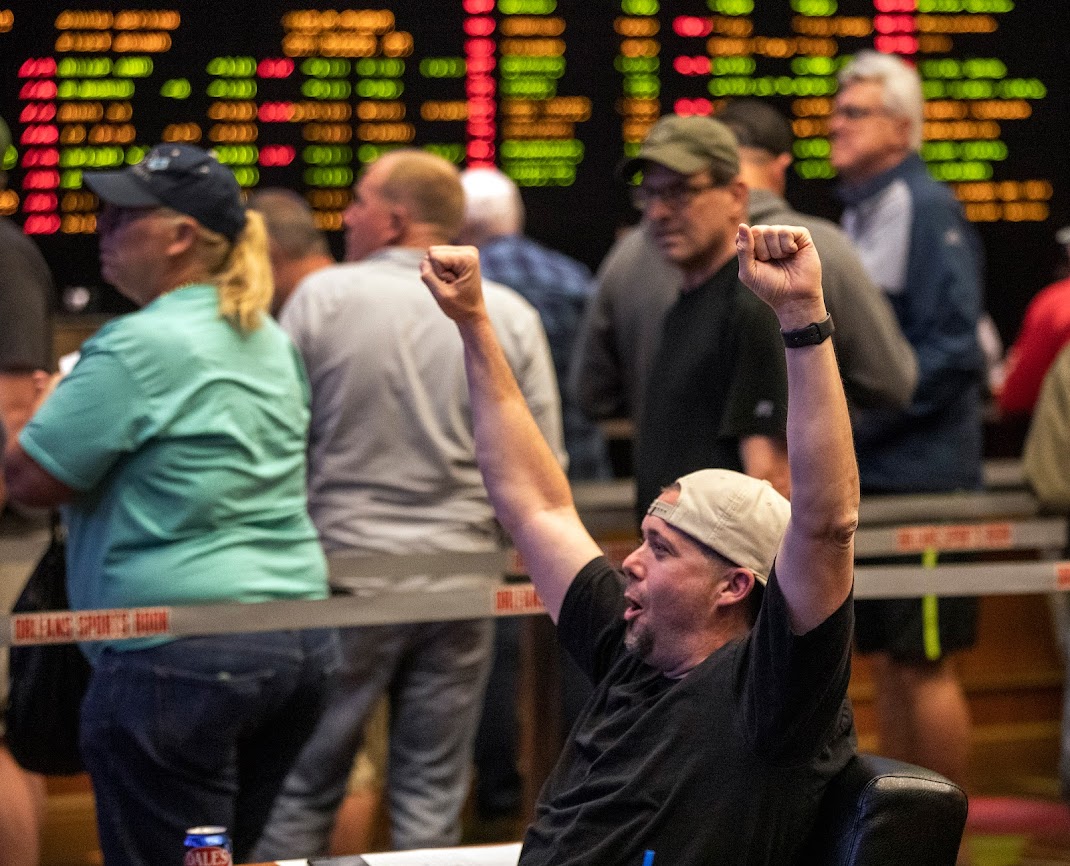 Good morning, and welcome to the Indy Gaming newsletter, a weekly look at gaming matters nationally and internationally and how the events tie back to Nevada.
If a colleague or associate emailed this newsletter to you, please click here to sign up and receive your own copy of Indy Gaming in your inbox. - Howard Stutz
---
A month before California voters overwhelmingly rejected two sports betting initiatives on the 2022 ballot, the CEOs of DraftKings and FanDuel were already considering ways to resurrect the issue.
Proposition 26 and Proposition 27 were dead, according to pre-election polling. Breathing life backing into the idea won't be easy after the carnage left in the minds of voters.
Both the tribal casino-backed measure (that would have legalized retail sportsbooks only) and the mobile sports betting initiative supported by sports wagering operators earned less than one-third of support from voters last week. The electorate was bombarded since July with negative advertising in the most expensive initiative race in U.S. history.
At last count, more than $460 million was spent on the two failed questions.
Thirty-six states and Washington, D.C., have legalized sports betting in the wake of the Supreme Court ruling allowing the activity to move forward four and a half years ago. The nation's most populous state, with teams in all four major sports and top-ranked college athletic programs, remains the ultimate prize.
"California is interesting," said Eilers & Krejcik gaming analyst Chris Grove, who estimated the state's sports betting market could be worth upward of $3 billion in annual revenue.
"The opportunity is massive, but so is the challenge and the cost of contesting the market," Grove said. "I think you'll see continued efforts to legalize sports betting in California. Whether those are limited to ballot measures or not is an interesting question."
Nevada sportsbooks produced a record $455.1 million in revenue in 2021 and the nation's sportsbooks have produced almost $1.7 billion in revenue this year through September, according to the American Gaming Association.
It's clear why California drew so much interest.
Moving forward, tribal gaming leaders said any new legal sports betting efforts will only be successful with their inclusion.
California's Indian casinos produce an estimated $9 billion in annual gaming revenue – roughly one-quarter of the total yearly national figure – and tribal leaders believe their history, success and knowledge of the state's gaming consumer was ignored by the major sports betting operators who pushed Proposition 27.
"The takeaway from this election was that if there's a pathway for any of these companies, it's going to have to go through the tribes," said Dan Little, chief intergovernmental affairs officer for the San Manuel Band of Mission Indians.
That message was echoed by Jacob Mejia, who oversees government affairs for the Pechanga Indian Tribe and helped lead the coalition of tribal gaming operators who landed Proposition 26 on the ballot.
He said if sports betting operators had done their homework, they would have found the research going back to 2019 that showed Californians didn't support legalizing online sports betting.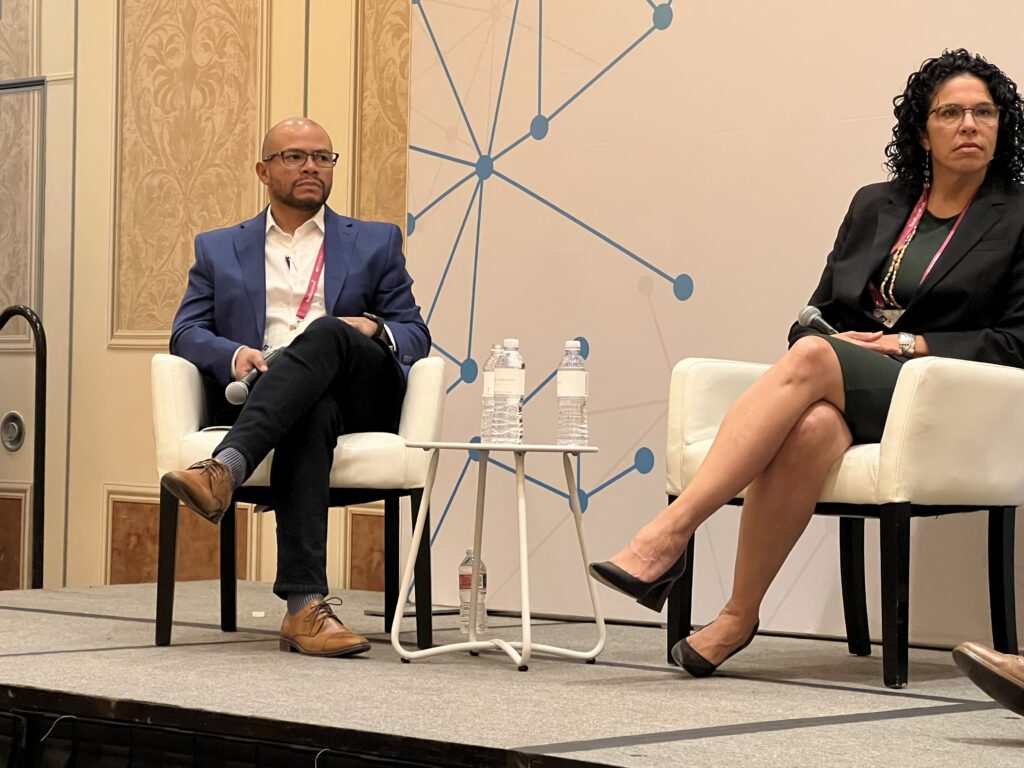 After Proposition 27 qualified for the ballot, the tribes scuttled support for their own initiative to kill the sports betting operators' effort. Mejia suspects that's one reason both questions lost supporters, but he also noted Proposition 27 saw an 83 percent negative vote, as opposed to the 68.5 percent negative vote on Proposition 26.
"We need to respect the will of the voters and understand the message they sent," Mejia. "I think our coalition's leadership was very thoughtful and analytical about what kind of measure would earn the trust and support of the voters. The vote was an epic repudiation of online sports betting."
Mejia also criticized the messaging brought by Proposition 27 backers, who barely mentioned sports betting in their advertising. Much of the advertising for the ballot question promoted how a portion of the revenue would be used as a solution for homelessness and mental health support.
In turn, the backers of the mobile sports betting measure criticized the tribes for adding language in Proposition 26 that would have allowed Indian casinos to add traditional craps and roulette games. Under current California law, all table games in tribal casinos have to be card-based.
"Our research showed that the additional gaming, such as craps and roulette, was by far the more popular element of Prop 26," Mejia said.
So what's next for California?
Mejia said the tribes' original plan was two-fold: gain approval for retail sportsbooks this year and come back with a mobile initiative in 2024. However, San Manuel and two other tribes that had been working to qualify the mobile question fell short of the signature threshold, primarily because the group's attention was focused on killing Proposition 27.
Little said the tribes would welcome the sports betting companies, "but only as technology providers."
Meanwhile, DraftKings CEO Jason Robins and FanDuel CEO Amy Howe said at the Global Gaming Expo in October their referendum could return in 2024, a strategy that was echoed by Proposition 27 spokesman Nathan Click in an election night statement.
"Californians deserve the benefits of a safe, responsible, regulated, and taxed online sports betting market, and we are resolved to bringing it to fruition here," he said.
Grove isn't convinced there is a path for compromise between the tribes and sports betting operators.
"There's just not an obvious force pushing all of the major stakeholders together," Grove said. "The commercial sports betting stakeholders are at a low point in terms of the resources they have to commit to constructing an attractive deal to close the gap."
---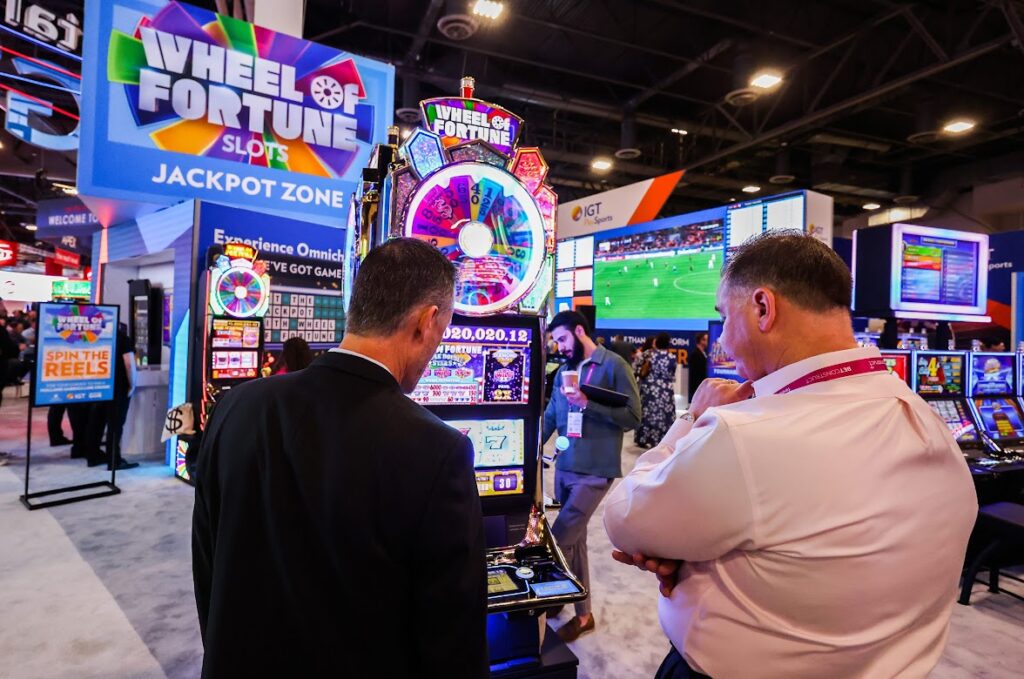 Gaming equipment manufacturers: Supply chain issues beginning to subside
Higher supply chain costs have cast a shadow over the casino industry for much of the year, particularly for gaming equipment providers.
International Gaming Technology executives said last week the company has managed its way through the problems.
IGT reported overall third-quarter revenue of $1.06 billion and $402 million in cash flow, each 7 percent higher than a year ago. The division that provides slot machines and gaming systems to casinos saw its revenue increase by 30 percent with an operating profit that doubled over 2021.
CEO Vince Sadusky said the increases were noteworthy because the division "had to sustain higher supply chain costs than our other businesses."
The gaming industry has spent much of the year figuring ways around supply chain disruptions that slowed the delivery of slot machines and other gaming products. The topic was discussed among industry leaders on the tradeshow floor during October's Global Gaming Expo.
IGT CFO Max Chiara told gaming analysts during the quarterly conference call the company found ways to work around supply chain issues and deliver new games to casinos.
"We have been able to resource some of the components with different suppliers, and re-engineer some of the products to make them simpler and easier to complete," Chiara said. "(IGT is) confident that we can deliver on an increased production schedule into the fourth quarter, although we obviously need to watch it on a daily basis."
Initial supply chain issues last spring affected the high-tech components used in games with a focus on bill validators. The devices attached to games accept currency or a ticket voucher, which are then converted into gambling credits.
In August, IGT executives told analysts that supply chain issues cost the company some $70 million during the second quarter. Truist Securities gaming analyst Barry Jonas thought IGT supply chain costs were in the same financial range during the third quarter.
"IGT continues to struggle with supply chain headwinds," he said. However, the company's "strong trends across all three business segments more than offset (those) headwinds."
IGT wasn't alone.
Everi Holdings CFO Mark Labay said the company has seen more stability from its component suppliers in both the timing of delivery of parts and the commitments to maintaining timelines.
"I don't want to say we're out of the woods or well beyond this, but things are certainly getting better on that front," Labay said on Everi's third-quarter conference call. "That's certainly helping us to mitigate some of the acceleration costs that we might need to do to get components here in a more timely fashion if things are delayed."
Light and Wonder CEO Matt Wilson told analysts the company increased slot machine shipments by 45 percent in the third quarter, "demonstrating our ability to continue to meet the increasing demand from operators while successfully navigating the global supply chain."
---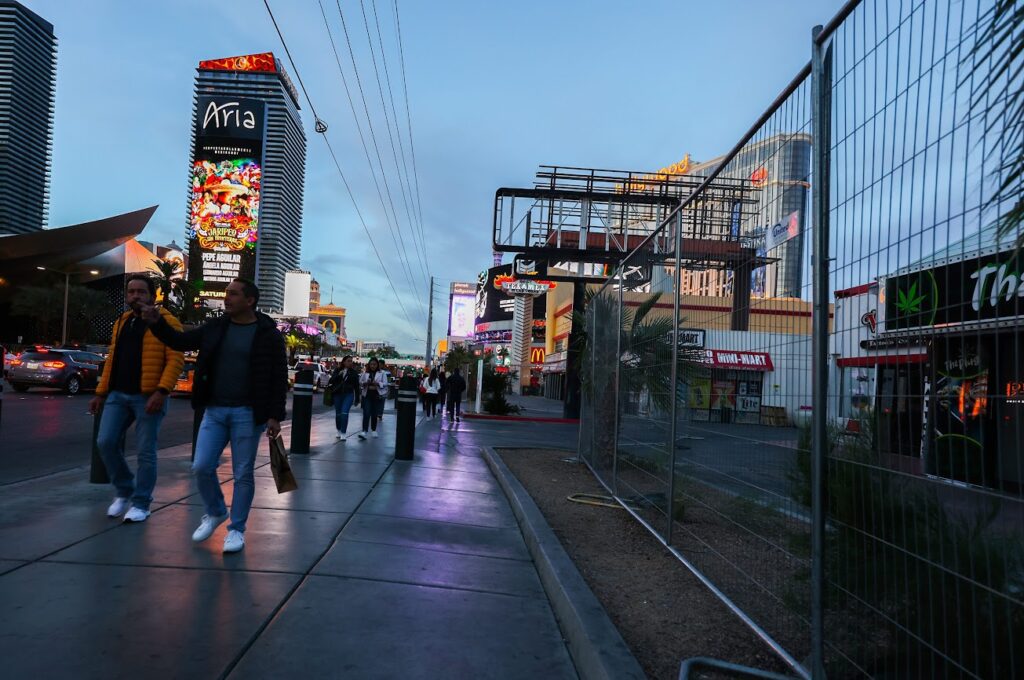 Wynn CEO says Fertitta's stock purchase was a savvy investment
Wynn Resorts CEO Craig Billings couldn't say much about Texas billionaire Tilman Fertitta's surprising $377 million stock purchase into the casino company last month when asked recently by a gaming analyst about the transaction.
But he did suggest the future gaming rival made a solid investment.
Fertitta, whose holdings include the Golden Nugget casino chain, said he intends to build a 43-story, 2,420-room hotel-casino on a 6-acre plot at the southeast corner of Las Vegas Boulevard and Harmon Avenue that he purchased this year for $270 million. In October, the Clark County Commission approved Fertitta's plans.
On Wynn's third-quarter conference call, J.P. Morgan gaming analyst Joe Greff asked Billings about the stock purchase that was revealed in a Securities and Exchange Commission. Fertitta's private holding companies bought 6.9 million shares of Wynn, making him the casino operator's second-largest stockholder.
"What I can say is kudos to him because he's done quite well since he appears to have started acquiring in the second quarter when the stock was excessively cheap," Billings said.
Shares of Wynn rose almost 10 percent in value on the day of the filing, pushing the value of Fertitta's stake to more than $442 million. Wynn shares were trading close to $79 Tuesday, valuing Fertitta's holdings at $545 million.
Billings didn't answer Greff's question about whether Fertitta had communicated with him ahead of the stock purchase. He said at the time Fertitta was acquiring shares, Wynn was buying back stock on the open market and noticed activity around the shares by familiar banks.
"We watched those banks establish positions in our stock, and we were well aware of them," Billings said. "All in all, I think it's just a great recognition of the value in our equity, but there's not much more to say beyond that."
Fertitta's stock acquisition was announced in a 13G filing, which indicates a passive investment in the company as opposed to a 13D filing, which would indicate an activist investment.
Passive investors do not participate in the day-to-day operations of the company. An activist investor buys a stake in order to change how a business or operation is run.
Greff told investors in a research note following the conference call that he suspected Fertitta's interest in Wynn relates more to "an industry person seeing value in the stock rather than eventually angling for a transaction."
CBRE gaming analyst John DeCree said the price increase in Wynn's shares could be attributed to the Fertitta purchase.
"While this high-profile investment highlighted the clear valuation disconnect in the stock, we believe some of the recent enthusiasm in the shares is based on broader speculation of further activity from Fertitta," DeCree wrote in a research note.
Wynn owns Wynn Las Vegas and Encore on the Strip, Encore Boston Harbor and three casinos in Macau. The company is also developing a $2 billion integrated resort project on the man-made Al Marjan Island in Ras Al Khaimah, in the United Arab Emirates.
Billings said the company was "in the late stages of programming" for the UAE resort and expects to share renderings and more details about the development early next year.
---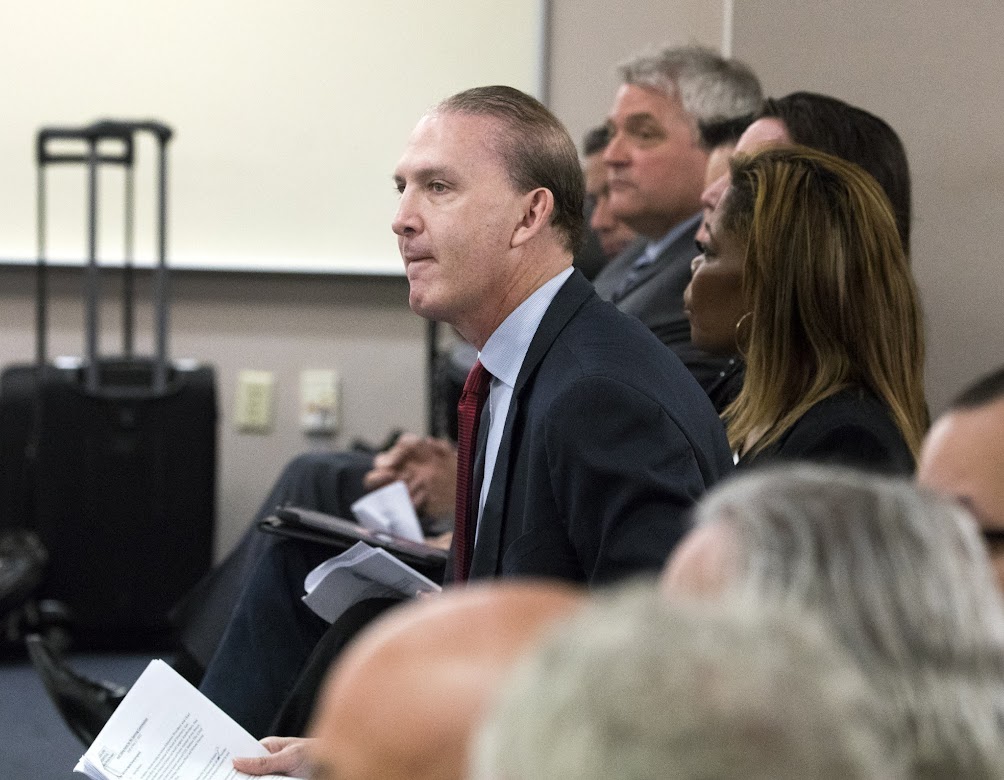 Las Vegas-based Century Gaming drive Accel revenue, expansion plans
Accel Entertainment executives said the company's $140 million acquisition of Las Vegas-based slot route operator Century Gaming paid off during the third quarter.
The proof was in the numbers.
Century's operations in Nevada and Montana accounted for almost 23 percent of Accel's $267 million revenue during the quarter that ended Sept. 30, and a sizable part of the Illinois-based company's 108 percent increase in net income of $22.4 million.
"Century continues to outperform our original expectations," Accel CEO Andy Rubenstein said on a conference call. "We've begun working with the Century team (and) we've seen a lot of opportunities to grow the business."
At the end of September, Accel operated 22,429 slot machines for 3,517 non-casino businesses in Illinois, Nevada and Montana. Century accounted for 921 of the locations — 335 in Nevada and 586 in Montana — which operated a combined 8,400 slot machines.
Rubenstein said there are growth opportunities for Century in both states in their locations, which include taverns, bars restaurants, supermarkets and drug and convenience stores.
"(Century executives) have identified areas within Montana and a few within Nevada, where they hadn't pursued new locations in the past due to capital constraints," Rubenstein said. "I think you will see a slow ramp-up over the next six to 12 months where there will be growth."
Illinois remains Accel's primary market. The state allows up to six slot machines per location.
In Nevada, Century operates under restricted gaming regulations that allow up to 15 slot machines per location. Route operators either pay a fee to the location's owner to lease the space for the games, or have a revenue-sharing agreement with the business.
Accel CFO Matt Ellis said Century's contracts in Nevada and Montana provide the location's owners with 75 percent to 80 percent of slot machine revenue. In Illinois, a predetermined split gives the route operator 32.5 percent of all revenue.
At the end of September, Nevada had 2,044 restricted gaming locations with 19,248 slot machines. Clark County accounted for 1,481 of the locations and 14,421 of the slot machines.
Rubenstein reiterated one of the benefits of acquiring Century was the company's gaming technology divisions. Century operates the Nevada-based Gamblers Bonus player rewards program, which has a database of 127,000 customers, and slot machine developer Grand Vision Gaming, which has almost 9,000 games across five states.
"We believe that Century's technological capabilities will provide us with a competitive advantage in some of the developing markets, where we currently operate or plan to operate in the near future," Rubenstein said.
---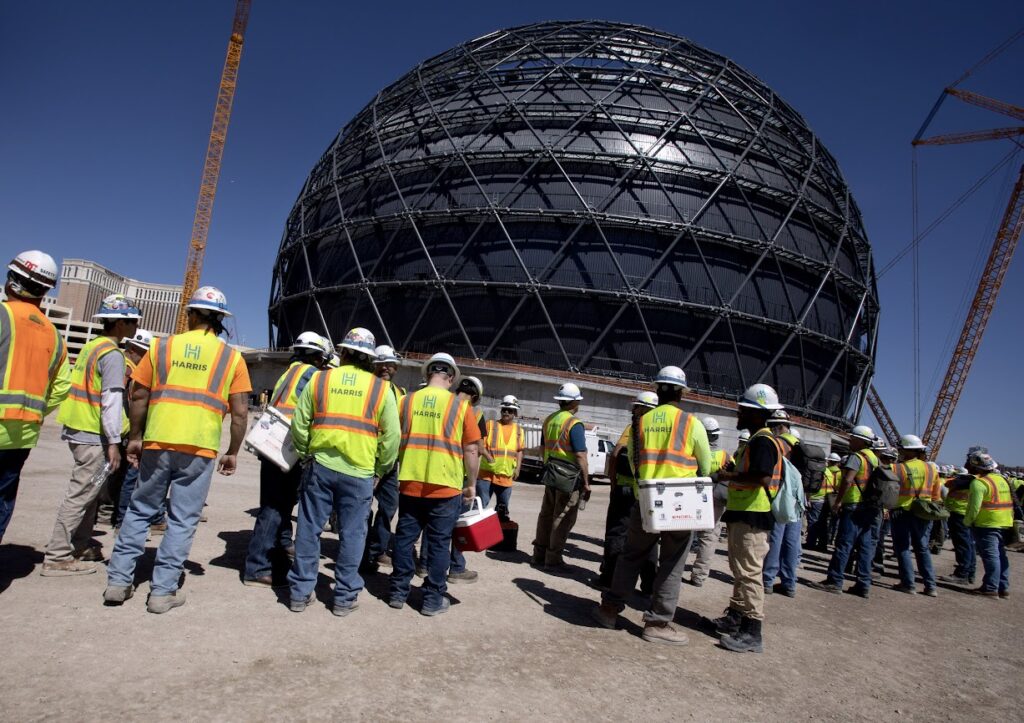 Quotable
Via Madison Square Garden Entertainment's third-quarter earnings conference call
The cost to build the MSG Sphere has exceeded the construction budget for the $1.9 billion 65,000-seat Allegiant Stadium.
Executives from Madison Square Garden Entertainment Corp. said last week the cost for the 17,500-seat entertainment venue located behind The Venetian has risen by $175 million to $2.18 billion.
The company blamed the price increase on inflation, the global supply chain and the project's complexity. The 366-foot-tall spherical will have an outdoor 580,000-square-foot LED screen panel. The interior will include a 160,000-foot LED screen that will surround the audience. The MSG Sphere is expected to open in the fall of 2023.
"The Sphere will have a tremendous amount of sponsorship opportunities and inventory capacity just given its physical size, scale and the digital exosphere. We are already speaking with potential corporate partners across all major industries and seeing healthy interest for suites and sponsorship opportunities."
- MSG Entertainment CFO Dave Byrnes
Via Light & Wonder's third-quarter earnings conference call
Light & Wonder, formally known as Scientific Games, has seen changes to its upper management, the company's board, the sale of its lottery and sports betting divisions, a new slate of controlling investors and a balance sheet that saw long-term debt reduced from $8.7 billion at the end of last year to $3.9 billion at the end of September.
"What an incredible transformation this organization has been through. It's been an amazing journey these last 18 months. Most organizations don't go through this level of change in 10 years, let alone 18 months."
-          Light & Wonder CEO Matt Wilson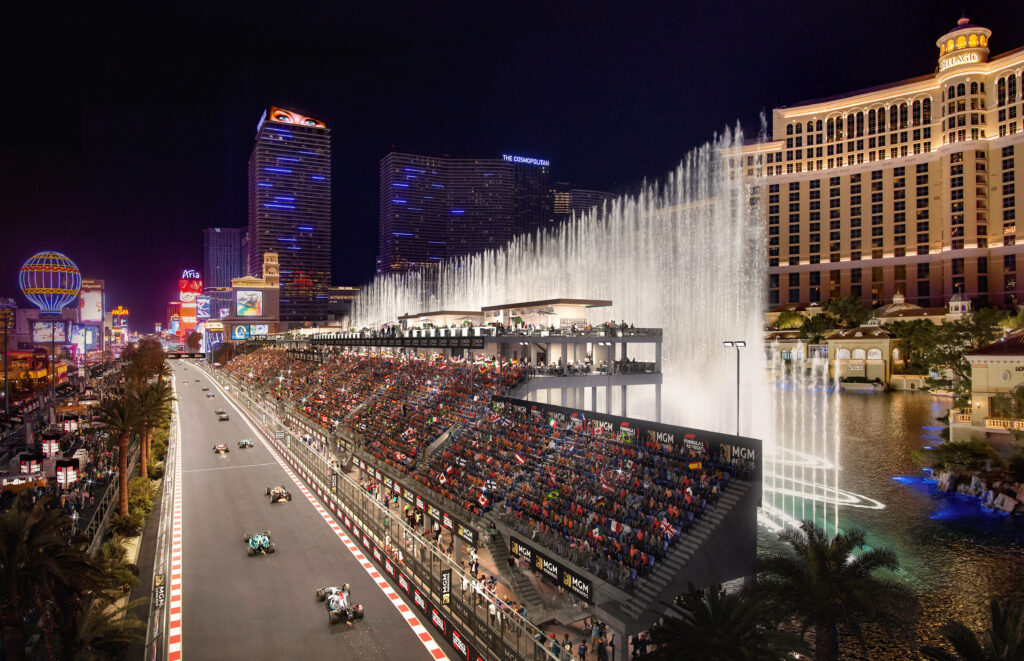 Via press release from MGM Resorts International
MGM Resorts International said it will construct temporary grandstands on the Bellagio lake along the Strip for next year's Formula One Las Vegas Grand Prix. Access to the grandstands for the three-day event, including practice sessions, qualifying and the actual race will only be available to those booking a three-night stay at one of 10 MGM properties on the Strip.
"In just over a year, F1 fans from around the globe will see how Las Vegas throws a party. In addition to the Bellagio grandstands, which will set new standards for event viewing, we will create a round-the-clock celebration worthy of this international spectacular."
- MGM Resorts Chief Commercial Officer Steve Zanella
Via AGS's third-quarter earnings conference call
The U.S. Supreme Court in June ruled the Tigua Indians of El Paso, formally known as the Ysleta del Sur Pueblo, could operate electronic bingo games at an El Paso, Texas entertainment center. Analysts said Texas could become a growth market for slot machine providers, including Las Vegas-based AGS, which leases electronic bingo games to another Texas tribe.
"The Texas opportunity is a fantastic one for us. It's squarely in our wheelhouse. We've been very committed to the tribes down there and (provided) products in some of the most challenging times. We're really happy with how things have transpired."
- AGS CEO David Lopez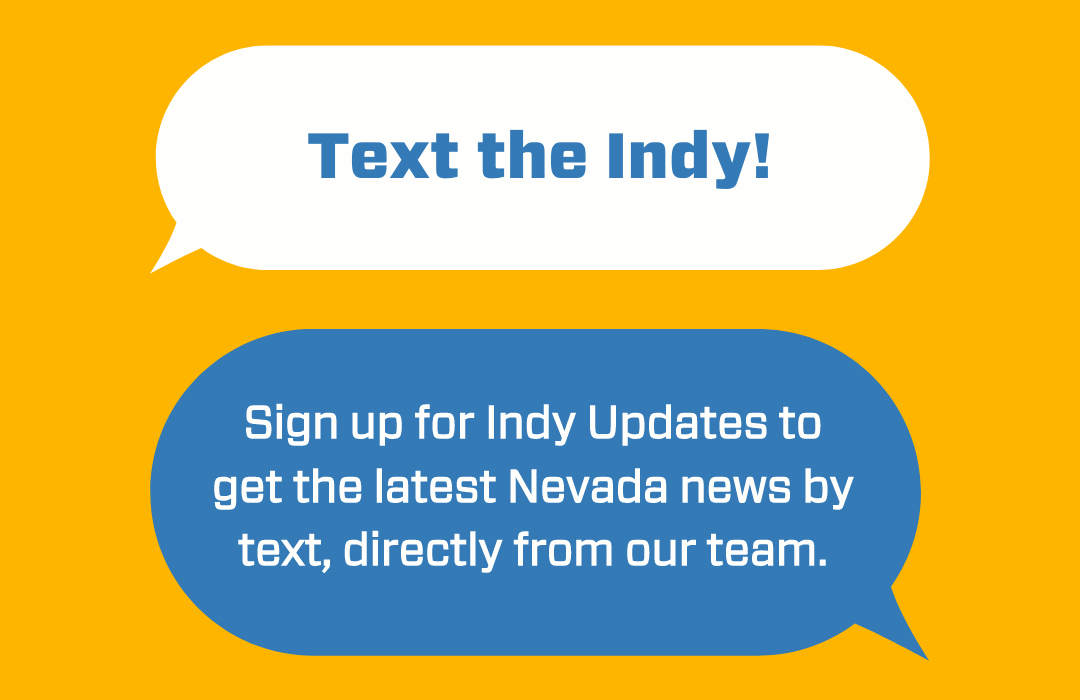 Featured Videos
Comment Policy (updated 4/20/2021): Please keep your comments civil. We reserve the right to delete comments or ban users who engage in personal attacks, use an excess of profanity, make verifiably false statements or are otherwise nasty. Comments that contain links must be approved by admin.