Poll: Voters favor gaming tax hike, split on open primaries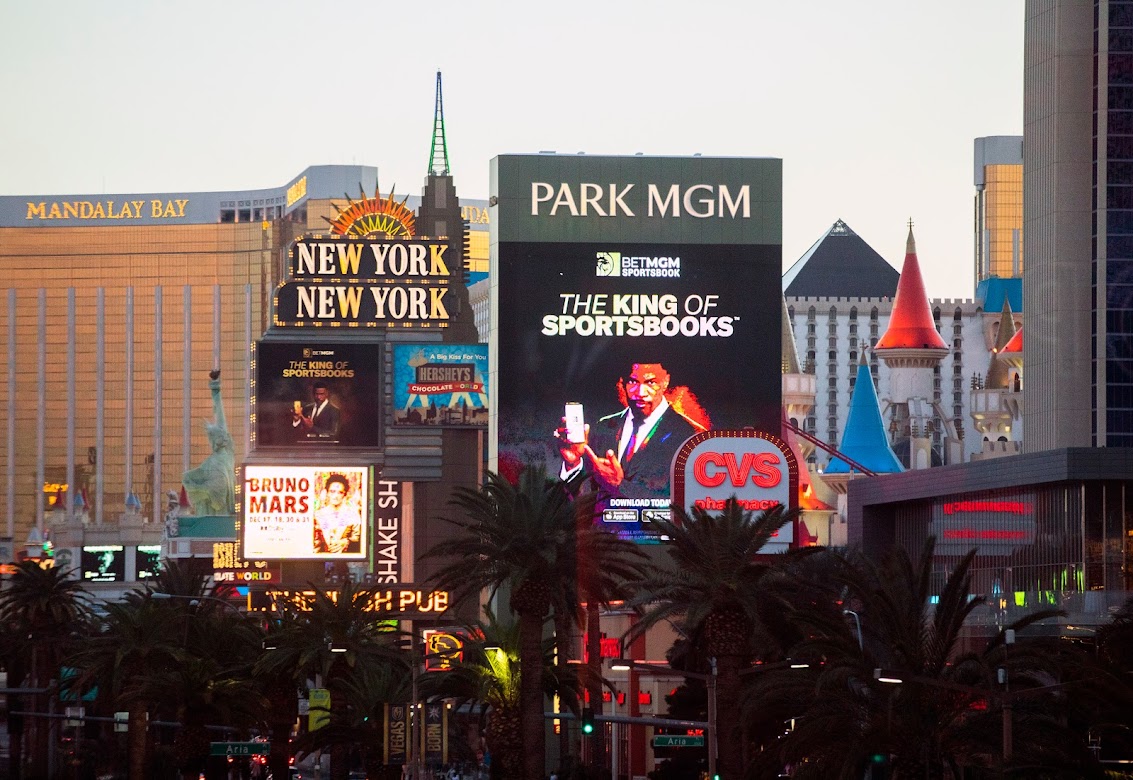 A new poll this week from The Nevada Independent and OH Predictive Insights shows a majority of voters could throw their support behind a teacher union-backed tax increase for major casinos to fill public education budgets — if that initiative manages to weave its way through the courts and on to the November ballot.
Voters may be primed to reject a similar tax measure, also proposed by the union, that would increase the state sales tax for more education money. However, both tax measures are the subject of a legal battle that could scuttle them.
As for another initiative that would move Nevada to a new ranked-choice election system combined with open primaries, nearly a third of voters remain undecided while the rest remain split.
The poll was conducted as an online opt-in panel survey of 755 registered voters in Nevada from Jan. 19-26, with a margin of error of 3.5 percent.
Taxes, education and split opinions on hikes
Of two possible initiatives that could raise taxes to boost education funding, poll results show voters overwhelmingly favor the tax hike on large casinos that would raise the gaming tax rate from 6.75 percent to 9.75 percent.
Of the 59 percent supporting the casino tax increase, roughly half said they would "definitely" support the measure, while the remaining half said they would "probably" vote for it. Of the 25 percent opposed, just over half (about 14 percent of the total) said they would "probably" vote against it, while the remainder (about 11 percent of the total) said they would definitely oppose it.
Among Democrats, 75 percent of respondents said they would support it, with just 10 percent opposed. Opinions were more split among Republicans, who fell 41 percent in support and 43 percent opposed. Independents also tended toward support, with 59 percent for and 23 percent opposed.
Nevada has one of the lowest gaming tax rates in the country, though the increase has been criticized by the Nevada Resort Association, which sued to stop the measure in early 2020 and characterized the change as a "44 percent tax increase" on the gaming industry.
But the other initiative — one that would raise the state's baseline sales tax to 8.35 percent to help fund education, effectively making the tax among the highest nationwide — was broadly unpopular across all demographic groups.
Of the 52 percent of respondents opposed to the sales tax increase, more than half (about 32 percent of all respondents) said they would definitely oppose it. And among the 32 percent in support, a fraction (just 13 percent of all respondents) said they would definitely support it.
Partisan breakdowns showed broad rejection from Republicans (64 percent against, 21 percent for) and independents (54 percent against, 28 percent for), and a narrower split among Democrats that edged slightly toward overall support (41 percent against, 45 percent for).
Opinions on the two initiatives are likely tied to opinions already formed by voters on what taxes they deem acceptable, and for what purposes.
"When you tie a tax to a discretionary item, or vice item, to education, pretty much all of them are always in the 60 percent range from my experience,'' said Mike Noble, chief of research and managing partner of OH Predictive Insights, in an interview Tuesday.
The ballot initiatives in question were first put forward by the Clark County Education Association (CCEA) in early 2020, long before the election dust had settled and well in advance of the Legislature's expected budget negotiations the next year.
The initiatives were used in part as a bargaining chip in the 2021 legislative session, where Democratic lawmakers in charge eventually let both initiatives die without any legislative action, in effect sending both to the ballot. Democrats later conceded to union leader's requests to raise taxes legislatively, imposing an additional tax on the mining industry to support education.
But the entire issue is now at the center of a legal battle between the CCEA and the secretary of state's office, as the union has sought to withdraw the ballot measures after lawmakers increased education funding through the mining tax compromise.
The CCEA filed suit in Carson City District Court in late December, asking a judge to issue an order directing Secretary of State Barbara Cegavske, a Republican, to allow the withdrawal.
Cegavske has insisted as recently as October that the measures ought to remain on the ballot. In a September letter to Attorney General Aaron Ford, she also challenged the constitutional basis for a legal opinion from Ford and the modification of a state law by legislators that would have allowed the petitions' withdrawal.
Voting reforms remain an unknown quantity months out from election
Nearly a third of voters polled did not have an opinion on the ballot question that could fundamentally reshape the nature of Nevada's primary elections by doing away with the closed primary, in which only registered voters for a certain political party may vote in that party's primary. 
Instead, the ballot measure would create an open primary system with ranked-choice voting (RCV), allowing voters of any party to select their top candidates — regardless of party affiliation — in a primary that would send the top five vote-getters to the general election.
The idea has gained traction nationwide, as more voters have distanced themselves from the two major parties — if not in voting behavior, than at least in voter registration. Such is the case in Nevada, where the number of non-affiliated or non-major party voters has now outpaced registered Democrats and Republicans.
The road to RCV has been rocky, but a court ruled in January that the language of the measure did not violate a "single subject" rule, allowing proponents to continue to gather the signatures necessary to qualify for the ballot.
Still, the poll showed voters split down the middle, with nearly as many respondents unsure of their choice as there were voters supporting and opposing the idea.
Among all voters, more said they would strongly oppose the measure (21 percent of all respondents) than strongly support it (12 percent). Democrats tended toward support (44 percent in favor, 33 percent against) and Republicans toward rejection (23 percent in favor, 49 percent against). Meanwhile, a plurality of independents — 38 percent — said they were unsure.
Noble said it is likely that the complexity of the question — coupled with the relative rarity of similar election-related ballot initiatives elsewhere — may be contributing to the relatively high percentage of undecided voters.
"With ranked-choice voting … if they don't understand it, they're not likely to get on board and endorse it," Noble said. "Ranked-choice voting can be a thing, but the first step is [proponents] have to educate the voters to show what the value is and simplify that for them, because in its current state, I think a lot of folks — they just don't really get it."
In a handful of non-election, non-ballot related questions, voters found little consensus. Asked which state Democrat they believed to be the most influential, Gov. Steve Sisolak led the pack with 39 percent of all respondents, followed distantly by "none of the above" (26 percent) and Sen. Catherine Cortez Masto (15 percent). No other Democrat received more than 3 percent.
On the issue of the legalization of psilocybin, more often referred to as "magic mushrooms," respondents tended slightly toward support, with 39 percent in favor, 35 percent against and 26 unsure. The push to decriminalize psilocybin — long limited to a handful of cities and counties — gained some steam in 2020 with statewide decriminalization in Oregon and Washington, D.C.
However, respondents broadly rejected the wholesale decriminalization of most illicit drugs, including heroin and cocaine, with 64 percent against, 25 percent for and just 10 percent unsure.
View the full results and crosstabs of the poll here. Polling results on the governor's race can be found here, and the U.S. Senate race here.
The Nevada Independent is raising $200,000 by Dec. 31 to support coverage of the 2024 election.
Tax-deductible donations from readers like you fund this critical work.
If you give today,your donation will be matched dollar-for-dollar.
Give + Get Matched
Featured Videos