Sisolak unveils 75-day plan that eases capacity limits, transfers decision-making to local entities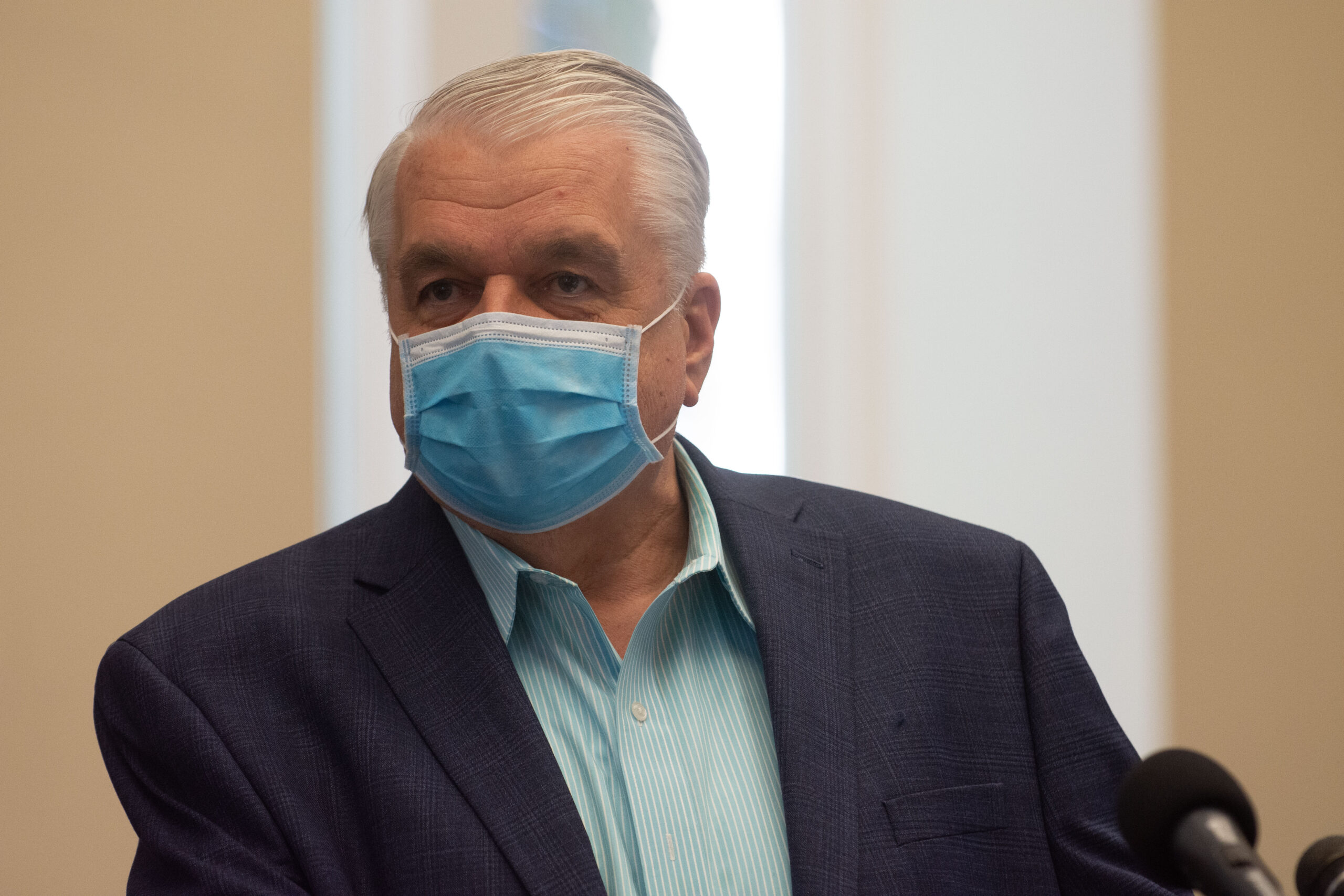 Gov. Steve Sisolak announced on Thursday that he is loosening some COVID-19 restrictions for the first time since November — and will hand off almost all of the health and safety-related decision-making to local jurisdictions in May.
Starting Monday, capacity limits for indoor establishments will be lifted to 35 percent, for restaurants, places of worship, gyms and casinos, and to 50 percent for libraries, museums, art galleries, aquariums and zoos. At the same time, public gatherings will be expanded from 50 to 100 people, or 35 percent of capacity, whichever is less, while private gatherings will remain limited to 10 people if indoors but expanded to 25 people if outdoors.
The governor framed the plan as a "responsible approach" to reopening that, if all goes well, avoids a scenario in which the state must step back and add more restrictions again. The governor's update comes as the state continues to see COVID-19 case numbers and hospitalizations decline, despite the emergence of new variants of the virus that could be faster-spreading and elude existing vaccines.
He also touted the plan as a way to continue expanding in-person learning, especially in the Clark County School District, which has remained virtual for nearly a year but plans to bring back pre-kindergarten through third-grade students on March 1.
"I don't want to do that — I believe this plan can work. I believe it will work," Sisolak said during a virtual press conference. "But we must all invest in making it successful. Seventy-five days to trust the science, listen to our public health experts, mask up, get a vaccine if eligible, practice social distancing and see our numbers decline."
Entities will also be allowed to submit plans to hold large gatherings starting Monday, though no such gatherings will be approved until March 1. Large gatherings will be permitted to be held in venues with a fixed seating capacity of 2,500 or more, though capacity will be limited to 20 percent of seats and organizers of the event will be required to first submit a gathering plan to a local health authority for review and to the state for approval.
If COVID-19 trends continue to improve, the state will start allowing gatherings for trade shows, conferences, conventions, professional seminars and others starting on March 15 for events in excess of 250 people, with attendance capped at 1,000.
The next round of changes will come on March 15, almost one year after Sisolak first announced a sweeping shutdown of nonessential businesses as the pandemic was just beginning to unfold. At that point, almost all businesses will be allowed to operate at 50 percent capacity and gatherings will be limited to no more than 250 people or 50 percent of fire code, whichever is less.
Those new gathering rules essentially match what the state had put in place in September, just as cases were starting to rise as part of the most recent wave of cases, before it reversed course in November.
Youth and adult recreational sports tournaments will also be allowed to resume on March 15, provided that they receive approval from state authorities prior to competitions.
Additionally, retail stores, indoor malls and recreational centers will be permitted to operate at 50 percent capacity from now until May 1. Spas, massage establishments and salon-type businesses will continue with "strict social distancing requirements" under the authority of state licensing boards, Sisolak said.
High-risk venues, such as strip clubs, nightclubs, day clubs and brothels, will remain closed until at least May 1.
The most significant change, however, will come a couple months from now. Sisolak announced that he plans to cede control of certain pandemic-related decisions to local authorities by May 1. Statewide directives will still remain in place to control the spread of COVID-19 — including, but not limited to, mask requirements and social distancing protocols — but decisions about how many people can be in a business at any one time and how large or small public or private gatherings should be will be left up to local governments.
The lead time before counties take control of coronavirus health and safety measures is designed to give local governments time to prepare plans, allow the state to monitor the impact of vaccinations and enable public health officials to continue monitoring the impact of new COVID-19 variants on spread, Sisolak said.
"The best part of this plan is that it's in the hands of every Nevadan — every community," he said. "If we all want to see this transition to local control, let's work together to continue decreasing our community transmission."
Throughout the pandemic, the state has attempted to involve local governments in the process of designing and implementing COVID-19 mitigation measures to varying degrees — and with varying success. Last spring, a Local Empowerment Advisory Panel was tasked with assisting the state's reopening efforts and, later, the state formed a COVID-19 Mitigation and Management Task Force to work with counties on necessary mitigation measures.
Counties, however, rarely proposed health and safety measures more restrictive than those the state had already put in place, and have tended to err on the side of opening more businesses than keeping them closed.
The governor has, at several points over the last year, encountered pushback from rural counties that have bristled at some of his directives. Most recently, Lyon County officials declared an economic emergency and announced the county would not be enforcing the governor's directives that, in their view, hurt local businesses. White Pine, Elko and Eureka counties have also passed similar resolutions.
Under the state's new plan, the COVID-19 Mitigation and Management Task Force will be tasked with working with each county by March 15 to start developing transition plans and continue monitoring the COVID-19 situation in each area. In the meantime, counties will continue to be evaluated under existing statewide metrics that determine whether a county is at elevated risk for the spread of COVID-19.
The changes come as the numbers of COVID-19 cases and hospitalizations continue to improve across the state, though both remain at still-high levels. Roughly 660 new cases have been reported each day over the last seven days, more than twice what they were before cases started to rise in September, and 879 people statewide are currently hospitalized with the virus.
During the Thursday afternoon press conference, the governor also touched on the ongoing rollout of COVID-19 vaccines, vowing to continue working closely with the Biden administration, Nevada's federal delegation and federal agencies.
"In addition to receiving more doses for Nevadans, it is vital that we meet our residents where they are — we need to ensure that we have locations in communities and are able to overcome barriers to reach all Nevadans," he said.
Sisolak did not, however, weigh in on the issue of workers who have received the COVID-19 vaccine because they're in an industry that is eligible to be vaccinated even though they individually are not eligible because they work from home. He deferred the issue to the local health districts, who he said are responsible for making sure the state's vaccination playbook is followed.
"I think they're doing a relatively good job, they're doing what they can," Sisolak said. "They're always going to be isolated cases, you see that all over the country, where there's someone has, as you call it, jump the line and might not quite be qualified, but we're doing everything humanly possible to get needles in people's arms as quickly as possible."
Some local health officials, however, have said they have no way to verify whether someone is a true frontline worker when they show up to be vaccinated.
As of Thursday, more than 390,000 vaccines have been administered across the state and nearly 10 percent of Nevadans have been either fully or partially vaccinated.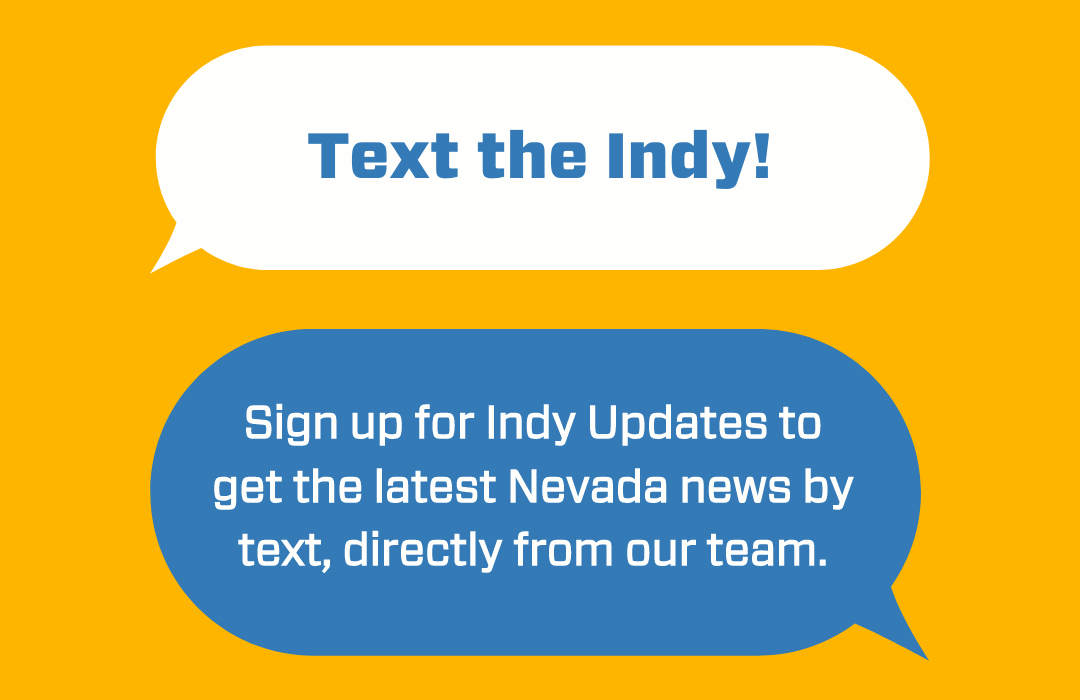 Featured Videos