Clark County Commissioner Chris Giunchigliani during her announcement to enter the Nevada gubernatorial race on Wednesday, Oct. 18, 2017 . (Jeff Scheid/The Nevada Independent)
Democrat Chris Giunchigliani launches gubernatorial campaign against her commission colleague
October 18th, 2017 - 6:29pm
Democrat Chris Giunchigliani, a spirited county commissioner who taught special education before entering the political fray nearly three decades ago, has formally announced her next career move — running for governor.
The Clark County commissioner stood Wednesday afternoon on the steps of the Las Vegas Academy of the Arts downtown and detailed aspirations she hasn't gone out of her way to conceal. Giunchigliani's entry into Nevada's gubernatorial race officially kicks off a primary battle against her colleague, Steve Sisolak, a self-described moderate who chairs the commission and announced in June that he'd seek to replace termed-out Republican Gov. Brian Sandoval.
"I want to continue helping Nevada families as we improve our communities," she said. "I know I still have something to give you, and I have faith that we have the opportunity to move our state forward together."
The winner of the Democratic primary will face off with whomever clears the Republican primary, in which Treasurer Dan Schwartz is challenging as-yet unannounced candidate Attorney General Adam Laxalt. There hasn't been a Democrat in the Governor's Mansion in almost two decades, and the election will take place in a non-presidential year in which Democratic turnout typically dips more than Republican turnout.
Giunchigliani had planned to make her campaign official Oct. 2, but the mass shooting at the Route 91 Harvest music festival the night before prompted her to postpone the announcement event. Days later, the 62-year-old confirmed her intent to run for governor at a Hispanics in Politics breakfast, but she delayed providing other details while the community mourned.
She delved into those specifics Wednesday, emphasizing that it will be a grassroots campaign powered by the average Nevada residents she wants to help if elected. But she didn't gloss over the financial reality of mounting a successful campaign: Donation jars sat on tables outside the high school.
"It's the personal contact, but we still need some financial help," said Giunchigliani, who still remembers the first campaign contribution she received: $20 in 1990. "It's always the hardest part to ask in politics, but no amount is too small."
Giunchigliani also touched on a variety of issues she wants to tackle as governor. Among them: fixing public education funding, crafting economic plans to help mom-and-pop businesses; creating more living-wage jobs; and repairing what she described as a "broken system" for treating people battling mental illness or addiction.
Her assessment of the education priority: "Yeah, yeah. It's time. Talk is cheap."
She also commended Sandoval for creating a "good foundation" to build upon and touted her ability to work across the aisle to ensure that happens.
"We can come up with common-sense solutions," she said. "That's how we build a Nevada that works for everyone and not just a few."
The primary battle
Giunchigliani has shown a knack for energizing the progressive base during her long career in politics, fighting a plan to publicly finance a stadium for the Raiders, floating the idea of ensuring Clark County is a "sanctuary" jurisdiction for immigrants and proposing bold steps in recreational marijuana rules. She's also taken a homey tack in the lead-up to her announcement, handwriting letters to all 63 state legislators asking for their support and featuring her bulldog Otis on invitations to the event.
Sisolak's campaign has tried to project strength and sophistication in the face of Giunchigliani's challenge from the left. He announced he was staffing up with a top-tier trio of political consultants that had experience on the Obama campaign, and has since trickled out a series of endorsements from labor groups, including the Nevada Law Enforcement Coalition, the Southern Nevada Building and Construction Trades Council, Ironworkers Local 433 and Operating Engineers Local 12.
Last week, former Sen. Harry Reid told The Nevada Independent that he's endorsing Sisolak, signaling that he's the candidate of choice for the Democratic establishment.
"If she stays in the race, he'll win it, and I feel very comfortable with him in the general election. He's a man who has done a lot," said Reid, who also singled out Sisolak's response to the Las Vegas mass shooting: he started a fundraising campaign that has netted more than $11 million as of Wednesday. "He has stepped forward as the person who has been so outstanding in how that's been handled. I sent him a text, told him how proud I was of how he's handled this."
At the same time, other Democrats are avoiding taking sides. Rep. Jacky Rosen told The Independent on Wednesday she wouldn't get involved in the primary and that there were "a lot of great choices" in the contest.
Although the three-term commissioner may be facing an uphill battle, she has taken steps to increase her name recognition across the state, visiting Northern Nevada and rural areas in recent months as part of a "listening tour." Giunchigliani also addressed her seemingly underdog status at the Hispanics In Politics event earlier this month.
"I think it's a new day," she said Oct. 4. "I would be the first woman, and I'd probably be the first Democrat in the last 20 years. Is there still a ceiling? Yes, absolutely, but anybody that knows me knows that I'm the hardest-working politician out there, and I actually like people."
The unfolding primary battle will likely call for a scrappy, creative campaign strategy as she competes against Sisolak, who raised more than $1.5 million last year and had nearly $3.8 million cash on hand, according to campaign finance reports. But those are some of the same traits that have come to define Giunchigliani.
She's known as a feisty politician, not afraid to speak her mind and hold firm to her convictions. Giunchigliani defiantly cast the lone vote against imposing the room-tax increase associated with the stadium project. Her fellow commissioners largely viewed the vote as obligatory because state lawmakers already had approved the funding package. But that rationale didn't satisfy Giunchigliani.
"No one tells me how to vote," she said during the November meeting last year.
Former Clark County Commissioner Tom Collins, who frequently clashed with Sisolak and has lambasted him on Twitter, was among the crowd of people gathered outside Las Vegas Academy to show their support for Giunchigliani. The cowboy hat-wearing politician said he's "100 percent" behind Giunchigliani and isn't worried about her trailing Sisolak in campaign cash.
"She doesn't need near as much money because she is more efficient with her campaigns," he said. "She's as good a campaigner and as hard a campaigner as anyone alive in the state of Nevada."
Her history in Nevada politics
Giunchigliani's dwindling time left on the commission fueled curiosity about what she would do next, but the sudden death of her husband of 28 years, political consultant Gary Gray, gave her pause. He suffered a medical episode and died in a car accident in April 2015, several months into his wife's third and final term on the local government body.
It took her a full year to emerge from a grieving-induced "fog" and realize that her heart was still in civic activity.
"I may still have a hole in it for Gary, but my heart is back," she said. "… You have to have a heart if you're going to run for political (office)."
While she's not a native Nevadan, Giunchigliani's resume paints a portrait of someone committed to her adopted community. Her civic involvement dates back to the 1980s, and she has a lengthy list of community awards including a 1992 proclamation from former Gov. Bob Miller declaring her "A Fighter and Advocate for the Little Guy" and calling for a Chris Giunchigliani Day.
Born in Italy to American parents who were visiting family in Europe, Giunchigliani grew up in Illinois and went to Avila College in Missouri, where she bartended and waitressed to pay for school.
Giunchigliani moved to Las Vegas early in her career and joined the Clark County School District as a special education teacher in 1979. She went on to become president of the Clark County Education Association and then the Nevada State Education Association.
After leading the two unions, voters elected her in 1990 to the Nevada Assembly, where she served eight regular and five special sessions. Outside of her legislative work, she continued as a special education teacher until the spring of 2003.
Giunchigliani won a seat on the Clark County Commission in the 2006 election and has served ever since, losing a bid for Las Vegas mayor by 20 points in 2011 to Carolyn Goodman.
Filing for gubernatorial candidates doesn't officially begin until March 5, 2018.
INDY FAST FACTS
Steve Sisolak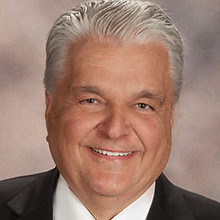 Job:
Clark County commission chairman
Party:
Democrat
In current office:
2009-present Commission chairman since 2013
Birthdate:
December 26, 1953
Education:
University of Wisconsin—Milwaukee (B.S.) University of Nevada, Las Vegas (M.B.A.)
Other public offices held:
Nevada System of Higher Education Regent (1999-2009)
Total donations:
$9,647,261 (1/12/11-6/7/18)
Top donors:
MGM Resorts International $174,359 Station Casinos/Zuffa: $90,000 Las Vegas Sands $75,000 Fidelity National $61,600 Marnell Companies LLC $55,000
INDY FAST FACTS
Dan Schwartz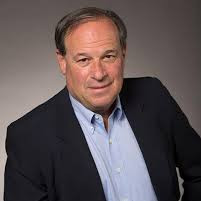 Job:
 State treasurer
Party:
Republican
In current office:
2015-present
Birthdate:
July 28, 1950
Education:
Princeton University (B.A.) Columbia University (M.B.A.) Boston University (J.D.)
Other public offices held: 
None
Total donations:
 $1,718,595 (9/16/13-5/30/18)
Top donors:
Dan Schwartz $1,000,353 Pritzker (Anthony, Karen, Jenny) $20,603 Schwartz (Stephen, Yanan, Dana) $15,000
INDY FAST FACTS
Jacky Rosen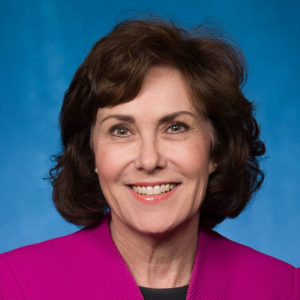 Job:
 Member of the U.S. House of Representatives Nevada's 3rd Congressional District
Party:
Democrat
In current office:
2017-present
Birthdate:
August 2, 1957
Education:
University of Minnesota, Twin Cities (B.A.)
Other public offices held:
None
Total donations: 
$
9,013,380
 (
1/1/16-5/23/18
)
Top donors:
EMILY's List $178,768 League of Conservation Voters $80,270 DE Shaw & Co $69,500 University of Nevada $40,038 Omni New York $32,400 Last Report: 6/1
1/18
Credit: Center for Responsive Politics
INDY FAST FACTS
Chris Giunchigliani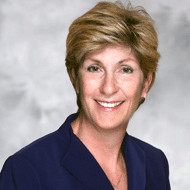 Job
: Clark County Commissioner
Party
: Democrat
In current office
: 2007-present
Birthdate
: November 27, 1954
Education
: Avila College (B.A.) University of Nevada, Las Vegas (M.A.)
Other public offices held
: State Assemblywoman, District 9 (1991-2006)
Total donations
: $2,895,819 (5/08/13-6/7/18)
Top donors
: Giunchigliani (Chris, Jeanne, JM, Larry, Myrna, Ellen): $65,000 MGM Resorts International $43,165 Caesars Entertainment $35,000 Buck and Aurora Wong $30,000 South Point Hotel & Casino/F&M Advertising $30,000
INDY FAST FACTS
Adam Laxalt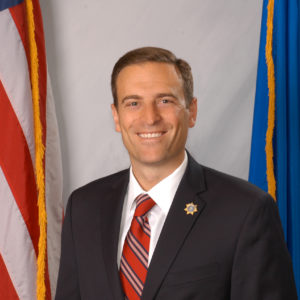 Job:
 Nevada State Attorney General
Party:
Republican
In current office:
2015-present
Birthdate:
August 31, 1978
Education:
Georgetown University (B.A.) Georgetown University Law Center (J.D.)
Other public offices held:
None
Total donations:
$8,262,050 (1/08/14 - 6/07/18)
Top donors:
Station Casinos/Zuffa/Fertitta $208,500 Las Vegas Sands $75,000 Marnell Properties LLC $42,500 Starpoint Resort Group/Partners $40,000 MGM Resorts $35,000
INDY FAST FACTS
Brian Sandoval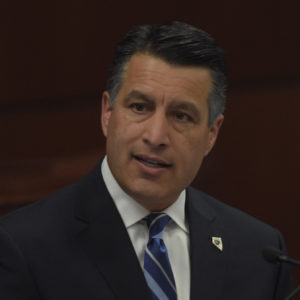 Job:
 Nevada Governor
Party:
Republican
In current office:
2011-present
Birthdate:
August 5, 1963
Education:
University of Nevada, Reno (B.A.) Ohio State University (J.D.)
Other public offices held:
U.S. District Court Judge (2005-2009) Nevada State Attorney General (2003-2005) Nevada Gaming Commission Chair (1999-2001) Nevada Gaming Commission Member (1998-2001) State Assemblyman, District 25 (1994-1998)
Total donations:
$5,035,808 (1/7/11 - 7/5/17)
Top donors:
Caesars Entertainment $245,000 Station Casinos $158,072 MGM Resorts International $160,000 Wynn Resorts $80,000 Marnell Properties LLC $70,000
From the Editor
The Nevada Independent
is a 501(c)3 nonprofit. We need help to attain the elusive goal of sustainability. We depend on recurring donations from you, the readers who believe in our mission of nonpartisan, transparent journalism. I know you are busy. I know you have many commitments. But if you would take a moment to
support our work
or bump up your current donation, I would be forever grateful.
Thanks for all of your support.
Best,
Jon Ralston
get our morning newsletter,
The Daily Indy
Stars & Struggles
Take a peek into today's education world through the lens of Sunrise Acres Elementary School in Las Vegas.
@TheNVIndy ON TWITTER