Indy Gaming: Everi CEO Mike Rumbolz retiring, will maintain industry involvement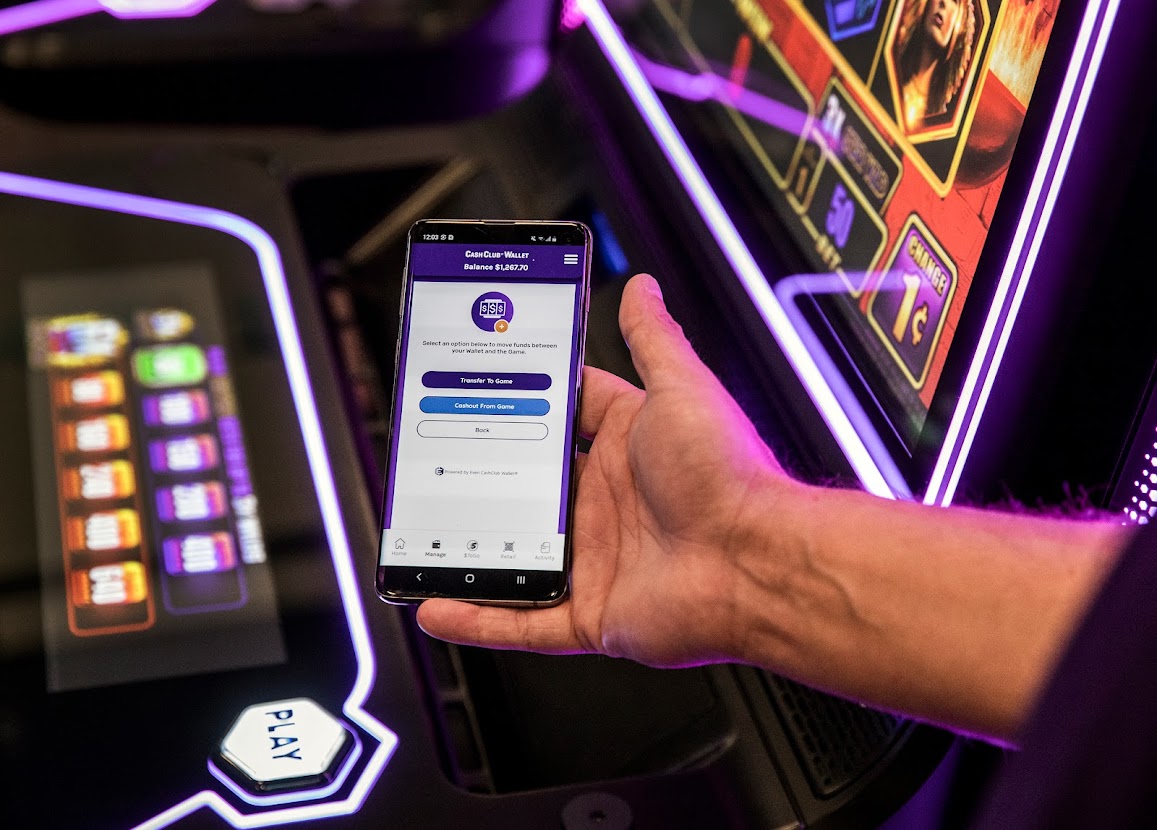 Good morning, and welcome to the Indy Gaming newsletter, a weekly look at gaming matters nationally and internationally and how the events tie back to Nevada.
If a colleague or associate emailed this newsletter to you, please click here to sign up and receive your own copy of Indy Gaming in your inbox. - Howard Stutz
---
As a board member of both Hard Rock International and VICI Properties, veteran gaming executive Mike Rumbolz had a front-row seat to the Las Vegas Strip's last major casino transaction in 2021.
But he was just an observer.
Corporate governance rules kept Rumbolz from participating in the vote by either board when the panels approved Hard Rock's nearly $1.1 billion acquisition of the operations of The Mirage from MGM Resorts International last month. Real estate investment trust VICI will become the resort's landlord once the company's $17.2 billion purchase of MGM Growth Properties is finalized.
Rumbolz said he abstained on both votes, although he sat in on discussions and responded to questions when they arose.
After nearly 40 years as a Nevada gaming regulator, casino operator, gaming equipment company CEO and a corporate board member, Rumbolz has seen all facets of the industry and participated in its expansion across the U.S. and internationally.
Last month, Las Vegas-based Everi Holdings announced Rumbolz, 67, will step down as CEO on April 1 and transition into an executive chairman role for the gaming equipment and financial technology developer. Randy Taylor, Everi's chief operating officer, will take over as CEO.
"I'll still be an employee, but really for the purpose of assisting Randy in anything he needs during a transition period," Rumbolz said in a phone interview on New Year's Eve. "It's Randy's company. I'm just along for the ride to help him out. I'll actually be working with him, rather than your typical chairman who is occasionally called in."
Rumbolz became Everi's interim CEO in February 2016 — a period of growing pains for the company a year after it was created out of the $1.2 billion merger between slot machine developer Multimedia Games and financial services provider Global Cash Access.
An Everi board member, Rumbolz wasn't interested in holding the job long-term. However, once he took a deeper look into the operation and saw the potential, the interim title was dropped, and he signed on for the duration. It also helped that Everi's board wasn't enamored with the other candidates a search turned up.
"What we ended up with was a lot of people that weren't qualified for the job that wanted it, and nobody that was qualified would accept it," Rumbolz said.
In more than five years under Rumbolz's leadership, Everi's market capitalization increased from $168 million to approximately $2 billion. He credited the company's employees and division executives who were able "to really shine" when given an opportunity.
"Once you let them understand that it's safe to make decisions, they felt the freedom to be able to do what they had wanted with their businesses and their products," Rumbolz said.
Macquarie Securities gaming analyst Chad Beynon wrote in a Dec. 15 research note that Rumbolz was "instrumental in establishing the company's vision and culture" and will depart Everi "having laid out strong foundations for growth."
Taylor, who joined Everi's predecessor company in 2011, was one of the executives who was allowed to grow into different corporate leadership positions, including COO in 2020.
Everi's board did its due diligence and conducted a search for a new CEO, but Rumbolz said Taylor was chosen to give the company continuity and stability.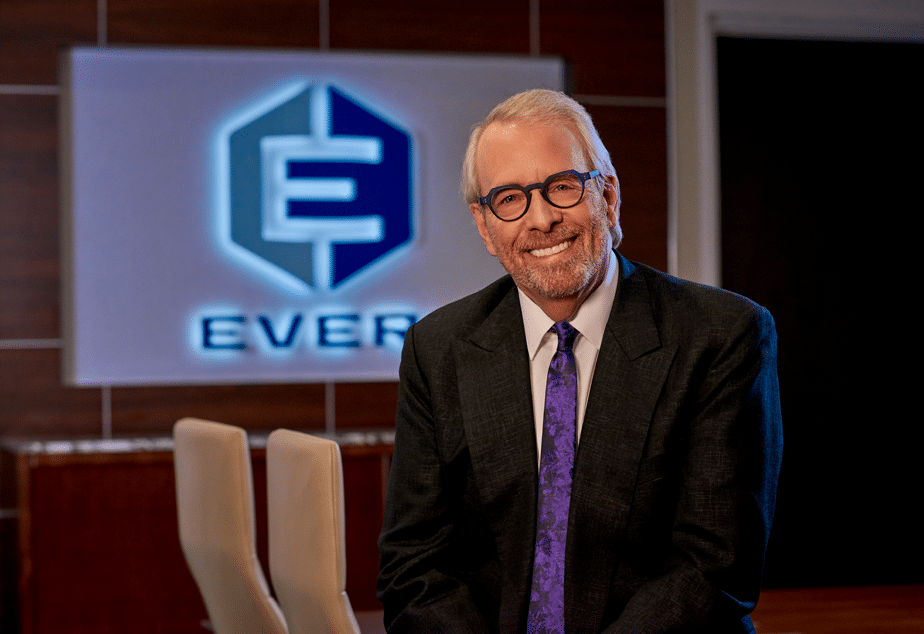 A varied career
Rumbolz said Everi is his final CEO position in the industry. He will remain on the company's board as chairman and maintain his other board positions with Hard Rock and VICI.
The career path has been all-inclusive.
Rumbolz was the youngest-ever chairman of the Nevada Gaming Control Board when he served from 1985 to 1988. A one-year cooling-off period for board members before they could join a licensed gaming company wasn't in place at the time, but Rumbolz turned down an opportunity to run the Golden Nugget in downtown Las Vegas for Steve Wynn, who was then building The Mirage and wanted to focus his attention on the Strip's first all-new resort in more than 15 years.
Instead, Rumbolz was hired by then-Atlantic City casino operator Donald Trump to explore Nevada gaming opportunities for the future president. Rumbolz eventually went east to oversee Trump's casinos on the Boardwalk. He joined Circus Circus Enterprises (later Mandalay Resort Group) and became president of the company's casino joint venture in Windsor, Ontario, Canada.
He returned to Las Vegas in the early 1990s as CEO of slot machine developer Anchor Gaming and then joined Cash Systems, which was acquired by Global Cash Access.
Cashless gaming
Everi is one of the leading developers of cashless gaming and digital payment products in the casino industry. Through Cash Systems, Rumbolz said the company put a cashless system into a tribal casino in Palm Springs, California in partnership with Scientific Games in early 2008.
"We've had access to the technology, understood how it operates and how it should operate for the customer," Rumbolz said. "But almost as important, how the casino can get the most benefit out of it."
He was a member of the control board in 1986 when former Las Vegas gaming executive Bob Maxey, who was running the Golden Nugget, sought approval for a cashless slot machine. It operated with a magnetic stripe card that a customer loaded with credits at the casino cage.
The machine failed at the field trial "because no one played it." Maxey came back a few months later and had incorporated the sound of coins hitting the metal tray into the game. It failed again. However, the patents he held became part of the ticket in-ticket out voucher system for slot machines that was developed by International Game Technology in the early 2000s.
"Trust me. This stuff (cashless gaming) has been around," Rumbolz said.
Board history
Rumbolz joined the Hard Rock board in 2008 when Florida's Seminole Indian Tribe paid nearly $1 billion for the entertainment giant. Hard Rock is still privately held by the tribe and various partnerships. Rumbolz credited Hard Rock Chairman Jim Allen with creating a board that includes non-tribal members and operates as a corporate entity.
He joined the VICI board when the publicly traded REIT was formed out of the Caesars Entertainment bankruptcy in 2017. VICI will have 45 gaming properties in 15 states once it closes on two high-profile acquisitions that have a combined cost of $21.2 billion. In Las Vegas, VICI will own roughly 660 acres that house 12 of the Strip's iconic resorts and entertainment venues.
"What (VICI) has done is phenomenal," Rumbolz said. "Since 2017, they have created the largest experiential REIT in the United States."
---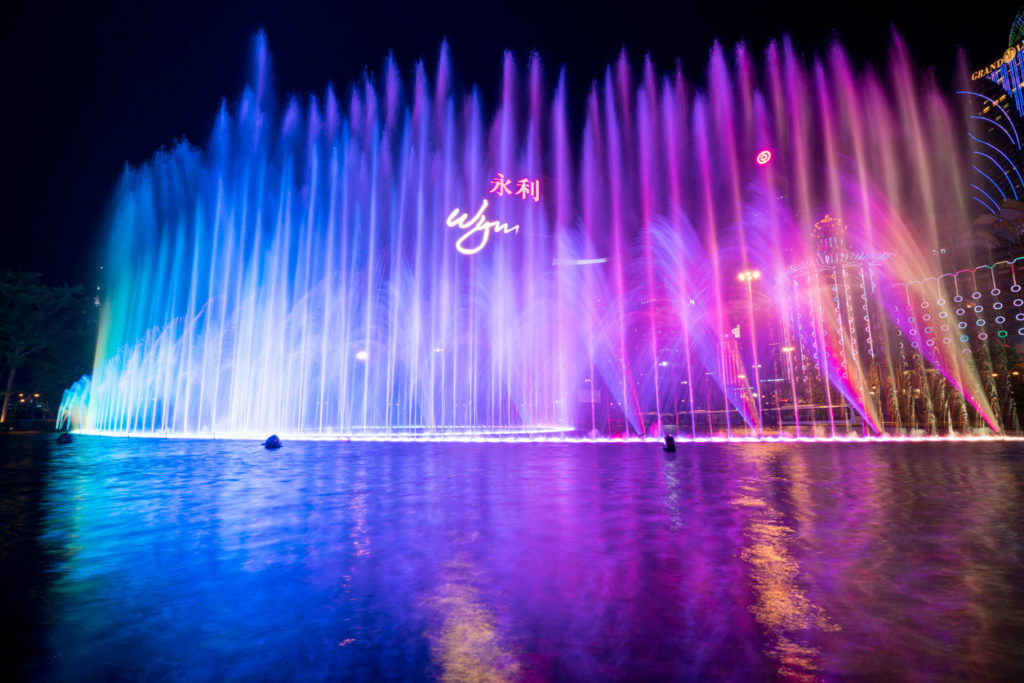 Favorable report lifts clouds over Macau's struggling casino industry
The Macau government gave its six gaming license holders an early Christmas present.
Following a 45-day review of the Chinese casino market's regulatory oversight, government officials released what analysts deemed to be favorable results for the renewal of casino licenses set to expire in June.
"In short, we see little of concern in the results of the consultation and believe most key items speak to potential future conditions that are largely akin to prior or, at a minimum, akin to recent consensus thinking," Deutsche Bank gaming analyst Carlo Santarelli wrote in a research note to investors.
Morgan Stanley gaming analyst Thomas Allen said casino companies, including Las Vegas Sands, Wynn Resorts and MGM Resorts International, should expect "the status quo" to continue and predicted the licenses could be renewed for between 10 years and 20 years.
The stock prices for the major Macau operators all rose on news of the positive report, which was released on Dec. 23.
The reaction was a vast improvement from September, when Macau first announced results of the regulatory review process, causing a wipeout of more than $18 billion in stock market value for Macau's major gaming companies after analysts downgraded their view of the market.
Macau's casino market, once considered the world's largest in terms of gaming revenue, has been besieged by pandemic-related closures and operating restrictions over the past two years.
Strict COVID-19 protocols that limited travel in and out of the Special Administrative Region has suppressed tourism in the past 24 months.
On New Year's Day, Macau's Gaming Inspection and Coordination Bureau said the region's casinos collected $10.8 billion in gaming revenue in 2021, an increase of 43.7 percent over 2020 but still more than 70 percent below 2019, when casinos in the region produced $36.6 billion. Macau's all-time gaming revenue record was $45 billion in 2013.
The gaming revenues produced in 2020 and 2021 are the lowest single-year back-to-back totals since 2006 and 2007.
Stifel Financial gaming analyst Steven Wieczynski told investors in a research report the Macau market "probably won't go into recovery mode until the middle of the year, at the earliest."
The uncertainty over gaming concessions has added to Macau's cloudy future.
Wieczynski wrote that a favorable conclusion with the renewal process will allow the long-term investor to "overlook the subdued current operating environment" and focus on Macau's potential for the rest of 2022 and into 2023.
Jefferies gaming analyst David Katz said the September report, "raised more questions than answers." He was equally circumspect following the December announcement, which was based on public opinion that skewed more positively toward the casino industry.
It's also unclear the status of several suggestions from the September review process, including a requirement that casino operators spend more on non-gaming projects, both in Macau and on neighboring Hengqin Island and controlling the dividends casino companies pay investors.
"It is not clear how much weight public opinion will ultimately bear in the determinations of the Macau and Chinese governments," Katz wrote in a research note he co-authored with Andrew Lee, Jefferies' Hong Kong-based gaming analyst. "We believe uncertainty remains regarding the concession outcomes."
Katz and Lee told investors the Chinese public "overwhelmingly supports" regulations covering high-end junket operators and credit extensions, "which is in line with the government's stance and the recent crackdown on junkets."
In November, the chairman and CEO of Macau's largest junket operator was arrested by Chinese authorities on illegal gambling and money laundering allegations.
---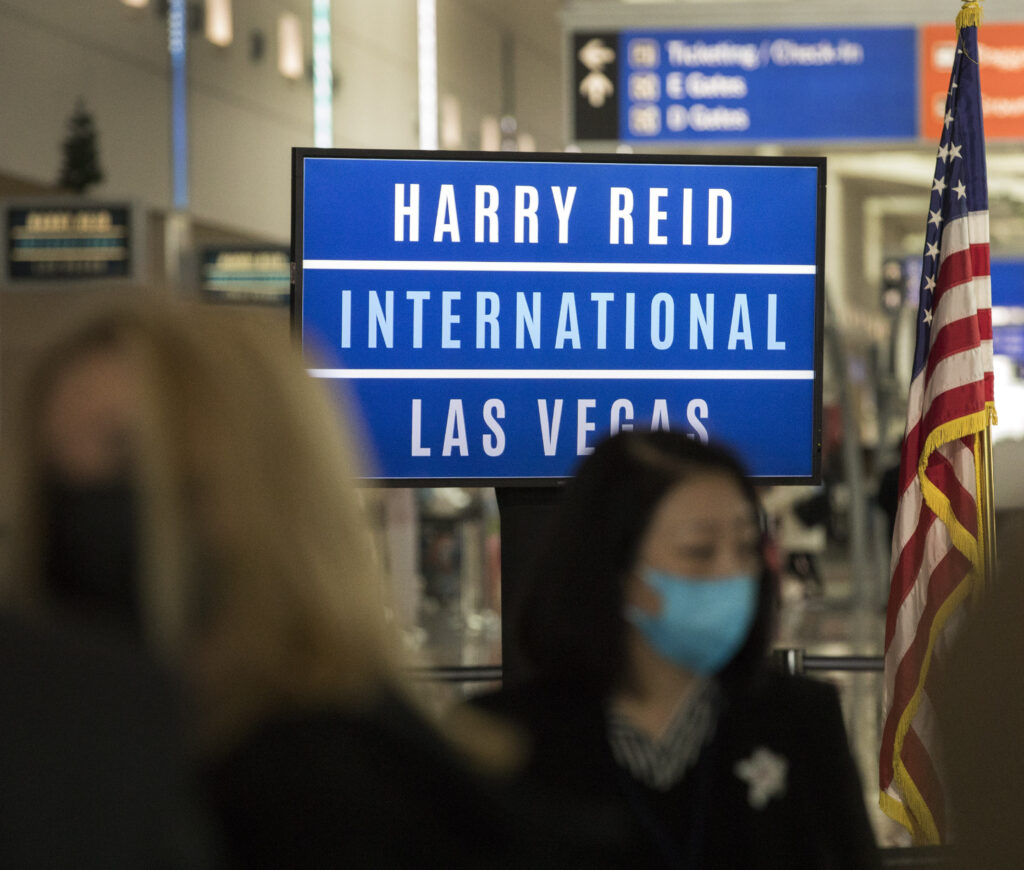 Gaming and tourism support part of Reid's legacy
Harry Reid was retired from the U.S. Senate when Bill Miller became CEO of the American Gaming Association in 2019.
But Miller, a longtime Capitol Hill lobbyist, recounted his interactions with Reid over the years following the former Senate Majority Leader's passing on Dec. 28 at age 82, following a three-year battle with pancreatic cancer.
"I'm grateful for having known the Senator throughout my career in Washington, D.C.," Miller said in a statement released by the AGA. "Without a shadow of a doubt, Senator Reid was one of the sharpest, most effective political minds to ever enter the arena. From his days as chairman of the Nevada Gaming Commission to tenure as Majority Leader, Senator Reid's impact on Nevada and the gaming industry is unparalleled. He was the ultimate gaming champion."
Las Vegas Convention and Visitors Authority CEO Steve Hill also called Reid "a champion for Nevada and the entire tourism and hospitality industry."
Reid will be forever remembered in the industry for his efforts in 2008 to save the faltering CityCenter project during the heart of the recession. Failure of the $9 billion complex would have led then-MGM Mirage (now MGM Resorts International) to file for bankruptcy. Reid personally called the leaders of banks and lending institutions in an effort to find the last $1.2 billion of financing needed to keep the Las Vegas Strip development from shutting down.
Many tributes in Nevada to Reid's legacy will arise over time. Two are already in place.
In 2004, UNLV eyed a 122-acre site in southwest Las Vegas as a potential innovation zone and economic development vehicle. Reid pushed legislation through Congress and secured the acreage from the federal government near the I-215 beltway and the intersection of Sunset Road and Durango Drive for what is now the Harry Reid Research and Technology Park.
The initial facility in the location is UNLV's Black Fire Innovation research institute, which is dedicated to developing pioneering products for the gaming and hospitality industries. Reid attended the dedication ceremony in January 2020.
UNLV Vice President of Economic Development Bo Bernhard said Black Fire is the initial piece of an academic-inspired innovation center similar to facilities associated with universities around the country. A building projected to house medical research and development was completed at the Technology Park in 2021. The idea is to mix entrepreneurship with the business and financial community.
Bernhard credited Reid last year with making development a reality.
No tribute, however, may eclipse the Dec. 14 renaming of the nation's eighth-busiest airport to Harry Reid International Airport. Clark County Director of Aviation Rosemary Vassiliadis said during the renaming ceremony that Reid was the airport's "amazing and powerful ambassador," and helped secure some of the funds for the facility's $2.4 billion expansion in 2008.
"Words can't begin to describe the monumental impact Senator Harry Reid had on Nevada, our country and our industry," MGM Resorts CEO Bill Hornbuckle said in a statement. "Senator Reid led as he fought – with deep conviction, loyalty and tenacity – and we all are better off for it."
---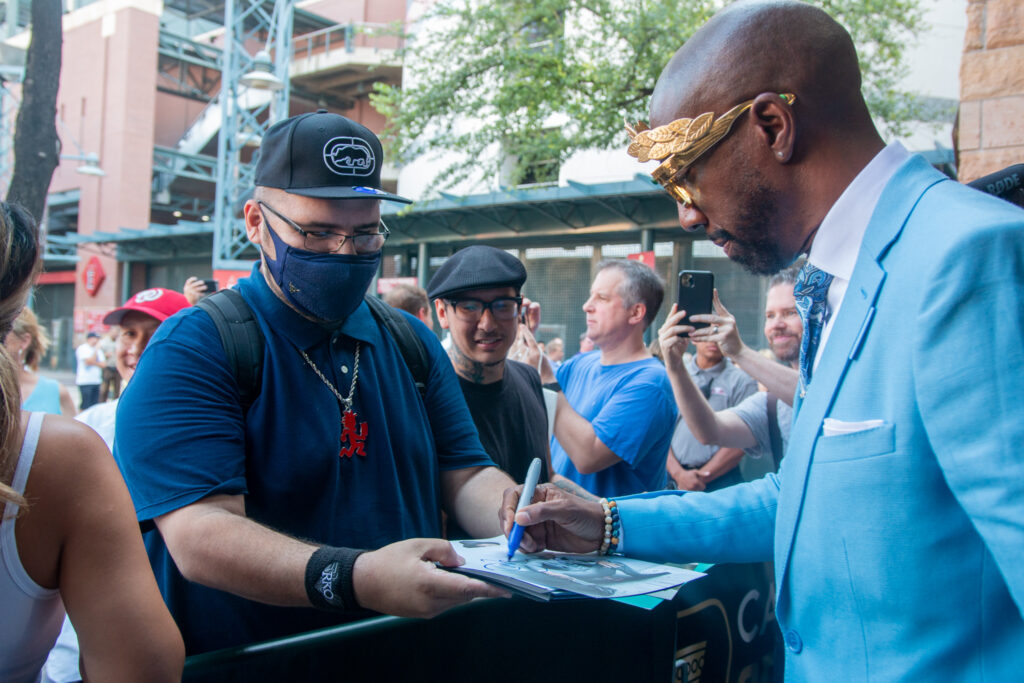 Arizona sports betting puts up impressive numbers in its first two months
Las Vegas sportsbook operators might be eyeballing their neighbors to the east. Arizona's three-month-old sports betting market is already smashing records.
The Arizona Department of Gaming said last week the state's combined sports wagers for September and October totaled more than $777.3 million.
According to the PlayUSA Network, which tracks sports betting results from the 30 states and Washington D.C. where the activity is legal, Arizona more than doubled Virginia's previous record of $324.7 million for a market's first two months of operation.
In October alone, Arizona sportsbooks took in $486.1 million in wagers, putting the state in the ballpark of rising sports betting states such as Indiana and Michigan, according to J.P. Morgan gaming analyst Joe Greff.
PlayUSA said Arizona's $69.8 million in total sports betting revenue in September and October, "obliterated" Tennessee's $27.1 million record over a market's first two months.
But Arizona has a ways to go before catching Nevada. During September and October, Nevada sportsbooks took in more than $1.8 billion in sports wagers, which resulted in more than $102.5 million in revenue to operators.
Still, Eric Ramsey, lead data analyst for PlayUSA, predicted Arizona would become one of the nation's top sports betting markets as it continues to mature, which includes the expansion of its retail sports wagering component.
"Arizona's debut is unlike anything we have seen in the U.S." Ramsey said.
He suggested the timing with the start of football season and various "structural advantages that make the market particularly appealing for operators" helped fuel the launch.
As expected, DraftKings and FanDuel, were Arizona's market leaders in both wagering totals in revenue. But two Nevada-centric operations, MGM Resorts International's BetMGM and Caesars Entertainment's Caesars Sportsbook, had the third and fourth-highest market share in Arizona.
PlayUSA noted that Arizona saw just $1.1 million in tax revenue from the wagers. Sports betting operators wrote off more than $57.2 million in promotions associated with customer acquisition costs.
---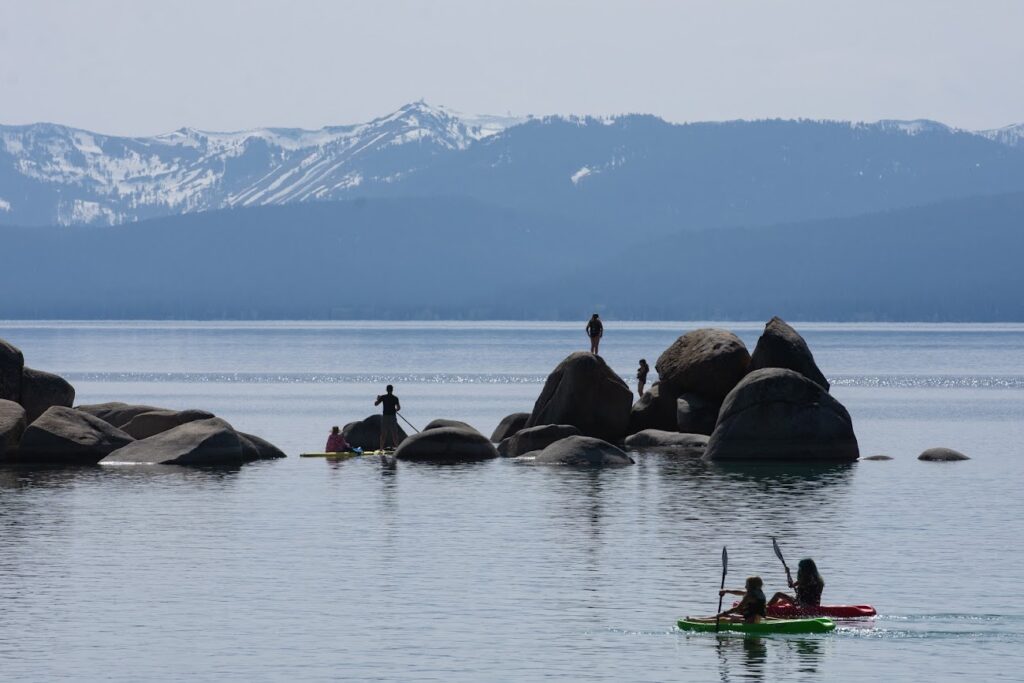 Other items of interest:
EKN Development Group of California, which spent $56.8 million in October to acquire the Tahoe Biltmore Lodge & Casino, purchased the lakefront Beesley Cottages in Tahoe Vista in December for an undisclosed price.
A representative for the company told the San Francisco Chronicle the developer was expanding on existing plans to build a new luxury casino resort.
The land is slated to be transformed into "The Beach Club," which will act as a wedding venue and host other amenities to service lake access, such as providing beach cabanas and rentals of the resort's private boats.
Between the two sites, the company plans to construct a new casino and 120-room hotel, in addition to retail space and 80 condominiums.
As part of the project, the developer also plans to build new roads around the site. A press release about the purchase said that shuttle service will be offered to the new beach clubhouse for resort guests to minimize traffic to and from the waterfront.
MGM Resorts International Board Member John Kilroy resigned his position on Dec. 31.
Kilroy, a longtime real estate industry executive, was part of the board committee established in 2015 that began the process of separating the casino giant's operations from its real estate holdings. That process will reach its conclusion once the $17.2 billion sale of real estate investment trust MGM Growth Properties to rival REIT VICI Holdings is finalized early this year.
In a filing with the Securities and Exchange Commission, the company said Kilroy "indicated that his decision is based on his desire to pursue other interests now that the company has successfully accomplished its asset-light strategy."
Kilroy is the chairman and CEO of Los Angeles-based Kilroy Realty Corp., which he founded in September 1996.
Casino and racetrack operator Churchill Downs reportedly is shopping its Twin Spires online horse race wagering business, according to Bloomberg News. Macquarie Securities gaming analyst Jordan Bender said the purported asking price of $1.5 billion "wouldn't capture the full value of the horse racing business as well the synergies with the other areas" of the company.
Wagering on horse racing online was up 50 percent in 2020, according to Bender. Retail horse race wagering declined in the past two years, primarily due to COVID-19 restrictions that kept fans away from the racetracks.
Meanwhile, Churchill Downs has been "publicly non-committal" toward selling its online sports betting and online gaming businesses "given the uncertainties around profitability," Bender noted in a research report.
Twin Spires is not licensed for sports betting in Nevada
"We were surprised the company would look to sell the online horse wagering business given the growth since the launch in 2007 and synergies it has with the Kentucky Derby and its horse racing tracks," Bender told investors.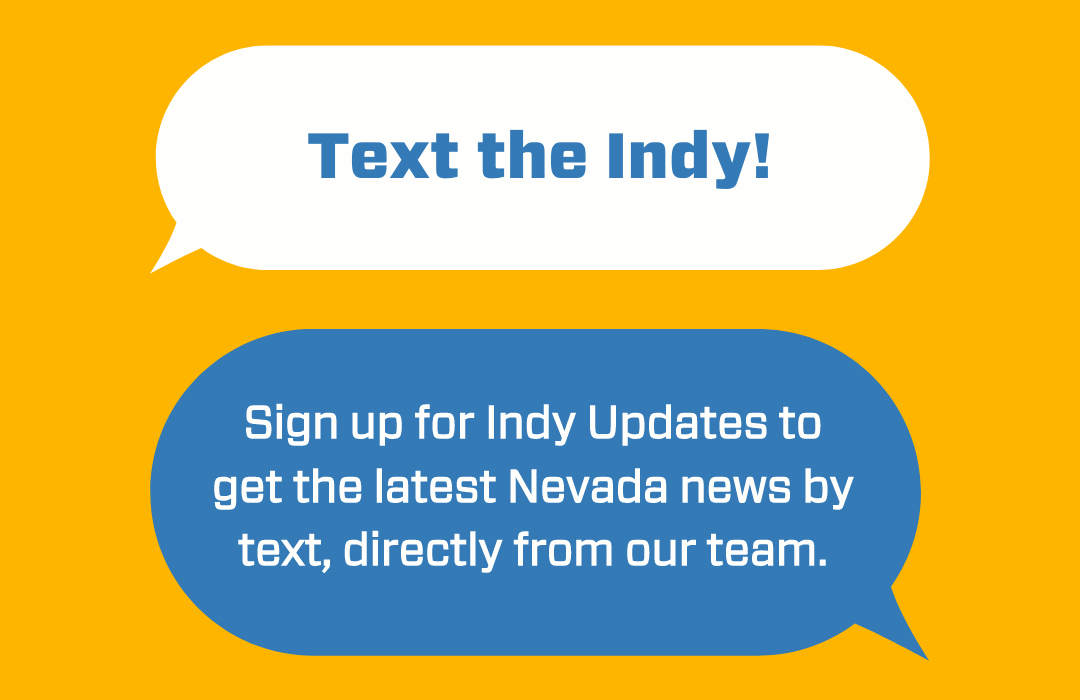 Featured Videos
Comment Policy (updated 4/20/2021): Please keep your comments civil. We reserve the right to delete comments or ban users who engage in personal attacks, use an excess of profanity, make verifiably false statements or are otherwise nasty. Comments that contain links must be approved by admin.