Coronavirus Live Blog: Gov. Sisolak taps ex-MGM CEO to head new coronavirus task force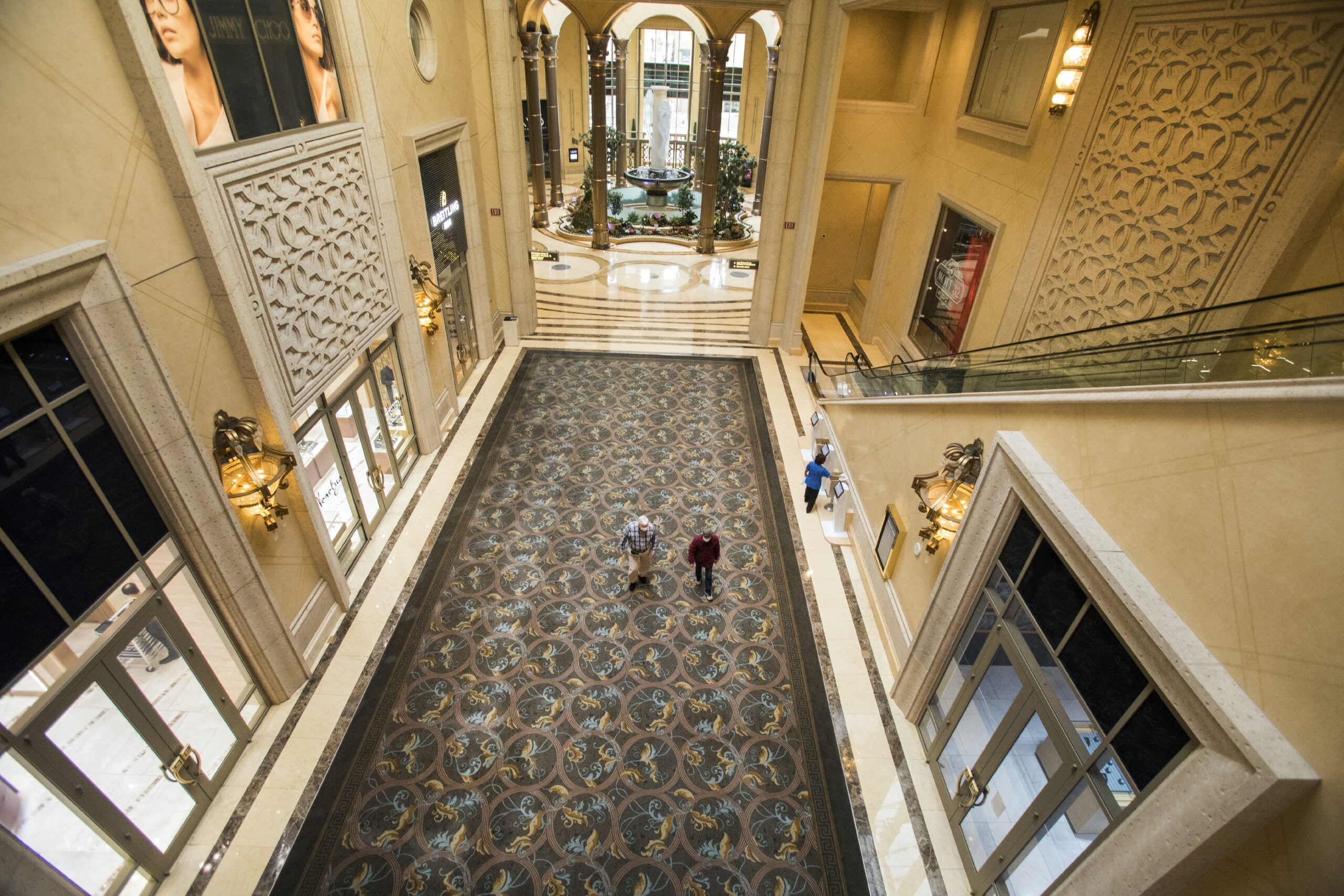 With the number of coronavirus cases in the Silver State on the rise, The Nevada Independent will be keeping you up to date on the latest here, both through regular live blog updates and updates to our infographic tracking cases around Nevada. The most recent updates will be posted at the top.
To see developments from last week, you can visit our previous liveblog here. You can also see our liveblog tracking economic developments from last week here.
Resources:
Note: Deaths are recorded in this spreadsheet separately from previously announced cases; health district officials have not provided specific enough details to be able to match deaths with specific cases.
Governor's office issues emergency directive on holding remote public meetings
Gov. Steve Sisolak announced new rules today on how public bodies should continue to hold meetings in the midst of a month-long statewide lockdown on public gatherings.
The new order suspends a requirement in Nevada law for bodies to hold meetings in a physical space and includes a directive that those bodies using livestreams include a means to include public comment -- including via telephone and email.
Other requirements for open meetings, including the posting of agendas ahead of a scheduled meeting, remain in place.
This newest emergency order will remain in effect until at least April 12, or until the governor lifts his original order closing businesses and directing Nevadans to stay at home. It is the governor's sixth such order since placing the state in an effective lockdown March 12.
— Jacob Solis, 3/22/20 at 6:05 p.m.

Gov. Sisolak announces new COVID-19 response task force led by ex-MGM CEO
Gov. Steve Sisolak announced Sunday that he has formed a new COVID-19 Response, Relief and Recovery Task Force to be helmed by ex-MGM Resorts International CEO Jim Murren in a bid to rapidly streamline the state's allocation of resources in fighting the spread of the novel coronavirus.
In a 10-minute long, live-streamed announcement, Sisolak said the task force will function as a public-private partnership that will marshal and organize "all of the various private sector resources in support of the local and state governments already robust efforts to tackle COVID-19."
Specifically, the task force will assess "physical assets and human capital" from the state's private sector, then "organize the deployment of those resources" to the state's response efforts.
Murren stepped down as MGM's CEO in a surprise announcement earlier today, and was replaced by the company's COO, Bill Hornbuckle. Murren had announced last month that he planned to leave his post at MGM, but would stay on-board until the company found a replacement.
Sisolak also heaped praise on Murren, who he said had "unparalleled experience" running large organizations in times of crisis and would be able to "open doors" that he, as governor, could not.
That includes Murren's personal relationship with Vice President Mike Pence, who is leading federal efforts to combat the coronavirus, as well as relationships Murren may have in Asia, where several countries have so far mitigated the spread of the virus in a way western countries have not.
When asked about the dwindling number of available test kits or personal protective equipment for the state's health care workers, Sisolak said the task force will in part work to prioritize the acquisition of such equipment beyond existing cooperation between the federal and state governments.
The task force's work will also include prioritizing state resources to address unprecedented unemployment across the state, though the governor did not specify how any resources would be allocated for that purpose.
Sisolak did not immediately announce who else will join Murren on the task force, adding that more announcements will come in the future.

— Jacob Solis, 3/22/20 at 4:45 p.m.
State reports 33 new COVID-19 cases, statewide count at 190
Nevada health officials reported 33 new positive cases of COVID-19 on Sunday morning, bringing the state's total of confirmed cases up to 190.
An update posted to the Nevada Health Response website — which is coordinating the state's response to the coronavirus outbreak — also states that 2,638 people have been tested for the virus, with a total of 2,909 tests performed statewide. The 190 positive tests are about 6.5 percent of all tests conducted by the state; of tests conducted, 2,448 have come back negative.
Two people in the state have died of the COVID-19 virus; nationwide, nearly 30,000 individuals have tested positive with more than 375 reported deaths.
The website also contains information on the demographics of testing subjects, including gender breakdown (41 percent male, 49 percent female) and test subjects by age.
— Riley Snyder, 3/22/20 at 11:05 a.m.
Washoe County announces three new cases, bringing state total to 157
Washoe County health authorities say three more people have tested positive for COVID-19, bringing the county total up to 25.

Two of the patients had traveled recently, and the other patient — a woman in her 60s — is a contact of a previously identified case, officials said. A man in his 20s had traveled internationally, while a woman in her 50s had traveled within the United States.

All three patients are self-isolating at home in stable condition.

With the new Washoe County cases, the statewide total of confirmed cases now stands at 157.

Washoe County officials also announced that the county and the cities of Reno and Sparks have given authority to an incident management team that will support the region's local governments and partners on everything from logistics and fiscal issues to operational and safety needs.

— Jackie Valley, 3/21/2020 at 5:35 p.m.
Sisolak extends school closures until at least April 16, lining it up with business shutdown
Gov. Steve Sisolak has ordered schools to stay closed at least until April 16, extending his previous closure order by 10 days and aligning it with the timeline of a 30-day shutdown of "non-essential" businesses.
Sisolak announced the extension late Friday, saying schools would only be reopened after the state's chief medical officer reviewed the risk of transmission in the area of the reopening.
The governor is ordering all schools to start some sort of distance learning program for students no later than March 23. That could include online learning but now may also include paper correspondence, so lack of internet or computer access is not a barrier.
He also announced that the federal government has accepted his request for a waiver on standardized test requirements, and that he had waived some of those state-level requirements too.
— Michelle Rindels, 3/20/20, 8:55 p.m.

Federal student loan payments can be paused upon request, no new interest accrued for 60 days
The U.S. Department of Education announced Friday that it is allowing borrowers to suspend federally held student loan payments and is preventing the accrual of interest for at least two months.
Borrowers can request a suspension in loan payments by contacting their loan servicer by phone or online. The federal government also authorized a suspension of payments for people who were more than 31 days delinquent as of March 13, or who become 31 days delinquent.
The moves are expected to help some of the more than 324,000 Nevadans who collectively owe nearly $11 billion in student debt.
"These relief measures will help minimize the financial impact of COVID-19 on the hundreds of thousands of Nevadans with student loan debt," said Nevada State Treasurer Zach Conine.
The treasurer's office has a student loan ombudsman to help Nevada borrowers get in touch with their loan servicer. Nevadans can contact the ombudsman at [email protected].
— Michelle Rindels, 3/20/20, 8:02 p.m.

Clark County adopts rules allowing fines, license revocation for 'nonessential' businesses violating emergency coronavirus shutdown
The Clark County Commission has approved an emergency ordinance allowing police in the county to enforce Gov. Steve Sisolak's mandatory directive for all nonessential businesses in the state to limit further spread of the novel coronavirus.
In an emergency meeting Friday evening, county commissioners voted unanimously to adopt the ordinance which will allow Las Vegas police to enforce the mandatory order, with the ability to impose administrative fines of up to $1,000 a day per violation, or a temporary or permanent revocation of a business license.
Commission Chair Marilyn Kirkpatrick said residents who see a nonessential business operating should not call 911, but should call the county's business licensing department, an individual commissioner or the nonemergency 311 member.
The ordinance becomes effective at midnight.
— Riley Snyder, 3/20/20 at 7:37 p.m.
DMV issuing extensions on documents expiring in next six weeks
Gov. Steve Sisolak is issuing an automatic 90-day extension for expiring driver's licenses, vehicle registrations and other DMV documents as physical offices remain closed.
The development came when Sisolak signed a declaration of emergency on Friday afternoon authorizing the extension.
"This extension provides some reassurance to Nevada drivers that, while the DMV continues to conduct business online, any processing delays caused by the DMV physical office closures will not result in penalties for expired driver's licenses, registration, or other DMV documents in the near future," Sisolak said in a statement. "We will continue to explore and implement creative solutions to relieve some of the uncertainty caused by the COVID-19 crisis."
The extensions apply to documents that have expiration dates and time from March 16 through April 30. Motorists can download an extension letter at the DMV's website to show to law enforcement on demand.
The extensions do not exempt motorists from maintaining insurance coverage. Officials are also asking drivers to keep up to date on needed transactions by doing them online.
"No one is going to face a penalty because they are unable to complete a DMV transaction," DMV Director Julie Butler said in the statement. "At the same time, however, we're encouraging customers to complete their business online, if at all possible, to help avoid backlogs once services are fully restored."
— Michelle Rindels, 3/20/20, 7:26 p.m.

Regulators moving to virtual inspections to get more marijuana delivery cars on the road
Nevada has ordered marijuana dispensaries to shutter their storefronts and move to delivery-only models, so regulators are adapting their inspections to help more vehicles get on the road as soon as possible.
The directive not to keep marijuana storefronts running came in an executive order from Gov. Steve Sisolak on Friday. The Nevada Department of Taxation clarified later that curbside pickup is not allowed.
Regulators also said they were implementing "new virtual delivery vehicle inspection procedures to allow cannabis licensees to meet any increase in market demand for cannabis delivery."
Typically, vehicles used for deliveries are inspected in-person for features including a lockbox attached to the car. Vehicles approved to carry marijuana must carry an approved vehicle inspection at all times and show it to law enforcement upon request.
The process entails applicants emailing the state a video showing a 360-degree view of the vehicle and demonstrations of the lockbox in action, as well as pictures of certain places in the car and driver and vehicle documentation. A vehicle that passes the virtual inspection is approved to do deliveries for 60 days.
Regulators said staff will be working long hours to ensure new vehicles are approved on a first-come, first-served basis. Currently, 38 of the state's nearly 70 dispensaries are offering delivery, but the new protocol will open up the delivery process to all of the businesses.
Other non-public-facing marijuana businesses, including cultivators and testing labs, are allowed to continue operations during statewide business closures as a way to ensure continuity in the marijuana supply chain. But those businesses are ordered to strictly follow social distancing directives.
— Michelle Rindels, 3/20/20 at 5:51 p.m.

Clark County COVID-19 cases surge to 126 total; statewide total rises to 154
Nevada health officials reported 58 new confirmed cases of the novel coronavirus throughout Friday, driving the statewide total of cases to 154.
The Southern Nevada Health District reported 52 additional positive cases of virus on Friday evening with 126 cases county-wide, and the Washoe County Health District additionally reported four additional cases, bringing the county's total of confirmed cases to 22 individuals. Public health officials have cautioned that the reported number of cases is likely much lower than the actual number of cases, due to limits on testing.
The health district has also begun providing more information on the demographics and status of individuals who have tested positive for the virus, although it's unclear how the new cases factor in to the newly released information.
The data shows that 20 patients in Clark County have been hospitalized for the disease(about 16 percent), while more than half of all cases — 64 total — are in the 25 to 49 year old age range. The health district reported three cases for individuals under the age of 17, 33 cases for individuals between 50 to 64 years of age and 22 cases for patients over the age of 65.
Confirmed cases are essentially split between gender — 56 females and 58 males have tested positive (6 unknown).
The county earlier today reported its second COVID-19 related death, a woman in her 60s with underlying health conditions. Additional confirmed cases in the state span five additional counties; 22 in Washoe County, two in Carson City, two in Elko County and one each in Douglas County and Nye County.
— Riley Snyder, 3/20/20 at 5:21 p.m.
Resort association: Nevada is 'hardest hit' from coronavirus financial fallout, could lose $39 billion in economic activity
The Nevada Resort Association sent an urgent plea to congressional representatives on Friday arguing that the state is "the national epicenter of economic devastation" in the coronavirus outbreak and could see unemployment shoot above 30 percent — twice the levels seen in the Great Recession.
The missive, issued by the trade group representing casinos that are all shuttered for at least 30 days, calls on Congress to provide immediate relief to the industry.
"The near-term impacts of COVID-19 are devastating, not only for the industry, but the state as a whole," wrote Virginia Valentine, head of the association.
The group estimates that cancellations in March and April alone have lost the state $2 billion in economic activity.
A financial impact memorandum prepared by Applied Analysis for the resort association also painted a dire picture. It estimated that a closure of 30-90 days would require a recovery period of 12-18 months and that would result in a $39 billion loss of economic activity over that period.
The letter also underscored how dependent Nevada's economy remains on tourism in spite of efforts to diversify the tax base. Nearly one in three jobs in Nevada is supported by tourism. Three in every four jobs in the tourism industry are at risk, the group said.
"No other state in America depends on travel and tourism at the magnitude Nevada does. Nevada depends more on tourism than Alaska does on oil; Wyoming does on coal mining; or, New York City does on the financial sector," Valentine wrote. "Las Vegas, the state's largest economic center, is more dependent on tourism than Detroit is on auto manufacturing; Seattle is on aerospace; or, Nashville is on music and entertainment."
— Michelle Rindels, 3/20/20, at 5:06 p.m.

More details released on Nye County resident who tested positive for COVID-19
The Beatty man in his 60s who was the first Nye County resident to test positive for the novel coronavirus frequented several stores in the rural community and one in Las Vegas prior to testing positive, the county announced on Friday.
County spokesman Arnold Knightly said in a press release on Friday that county officials had discovered the patient had prior to testing frequented the Beatty post office, Dollar Store, Eddie's World and Rebel Gas Station, as well as having contact with a transport company in Las Vegas and visiting a store in Las Vegas.
Knightly said the man did not have any physical contact with individuals but "was within general conversation proximity with several people."
The individual continues to self-quarantine at home. The county first announced the positive test on Wednesday.
— Riley Snyder, 3/20/20 at 4:41 p.m.
Panasonic to halt operations at Gigafactory for two weeks
Panasonic is planning to cease production in its portion of the Tesla Gigafactory for two weeks after a planned ramping down of operations early next week. The decision comes as the state mandates all non-essential businesses close to contain the spread of the novel coronavirus, though manufacturing and infrastructure labor forces are allowed to continue operations.
Panasonic spokesman Alberto Canal said in a statement that the factory "will begin ramping down operations early next week and will then close for 14 days." Panasonic employs about 3,500 workers on-site, Canal said. The company intends to continue benefits and pay during the two-week closure.
In a statement Thursday, Tesla said it would continue operating the Nevada factory, but the electric car and energy storage company said it would halt production at its facility in Fremont, California.
During the two-week closure, Panasonic said its production facility "will undergo intensive cleaning."
— Daniel Rothberg, 3/20/20 at 3:40 p.m.
Second COVID-19-related death reported in Clark County; health officials back Sisolak guidance
The Southern Nevada Health District is reporting the second COVID-19-related death of a person in the state.
The health district said in a press release Friday afternoon that the deceased was a Clark County woman in her 60s with underlying health conditions. Statewide, more than 109 people have tested positive for the disease, with more than 74 reported cases in Clark County alone.
"As with any loss of life, this is truly a tragedy and we send our deepest sympathies to her family," Michael Johnson, director of community health for the Southern Nevada Health District, said in a press conference, adding that authorities "can't emphasize enough" the importance of following Gov. Steve Sisolak's guidance to avoid any non-essential social interactions.
Johnson said the public lab continues to focus on tests for contacts of confirmed COVID-19 cases, while health care providers are being encouraged to send their specimens to commercial labs.
But health officials also noted ongoing limitations on testing supplies. He said the Federal Emergency Management Agency (FEMA) notified officials that the drive-thru "swab pods" that the district requested to expand its testing capacity have been placed on "indefinite hold."
"This is very disappointing news for us as we continue to work with our federal partners to obtain these resources that are greatly needed for not only Southern Nevada, but all Nevadans," Johnson said.
So far, most of the tests have been performed on people in emergency rooms who are having more severe cases of the illness. But with the expansion of commercial lab testing performed on patients who showed up at primary care offices, authorities are starting to see more diversity in ages and intensity of cases.
The health district plans to launch an "epidemiological profile" on its website, where daily updates after 3 p.m. will be posted. Health authorities also said they're looking at the geographic distribution of cases and will be sharing that information once it's compiled.
People with mild cases are typically not treated much differently than those with other types of illnesses, except for public health restrictions such as isolation.
— Riley Snyder, Michelle Rindels and Jackie Valley, 3/20/20 at 3:07 p.m.
Nevada seeks federal waiver on K-12 standardized testing requirements
Nevada has submitted a request with the U.S. Department of Education to waive assessments, accountability, school identification and reporting requirements for the 2019-2020 school year.
Earlier on Friday, U.S. Education Secretary Betsy DeVos announced that students affected by the coronavirus pandemic could bypass standardized testing requirements this year — providing clarity on one of the biggest education questions looming over the school closures. Spring is typically testing season at K-12 schools across the country.
Schools can request to waive those requirements under the Robert T. Stafford Disaster Relief and Emergency Assistance Act.
"We are proud that educators, students, and families are demonstrating a continued commitment to education during the current school building closures," state Superintendent Jhone Ebert said in a statement. "However, we recognize that this worldwide health crisis has made it impossible to reliably administer required federal assessments and comply with the related accountability, school identification, and reporting requirements
School accountability designations would carry over to the next school year in lieu of new data, meaning schools would continue receiving the same supports and interventions.
— Jackie Valley, 3/20/2020 at 12:32 p.m.

Coronavirus cases hit triple digits across Nevada
The number of coronavirus cases across the state has reached the triple digits, according to the Nevada Department of Health and Human Services, which reported 109 cases Friday morning.

The state unveiled its latest tally on the online dashboard it's using to track COVID-19 cases. So far, 1,992 tests have come back negative, and 2,098 people have been tested.

Carson City Health and Human Services on Friday morning announced a third COVID-19 case in the Quad County region. The patient — a man in his 70s who was a close contact of a previously identified coronavirus case — is a Carson City resident, officials said. He's self-isolating at home in stable condition.
One person has died in Nevada from the coronavirus.

— Jackie Valley, 3/20/2020 at 10:15 a.m. and updated at 10:31 a.m.

In-person activity hasn't totally ceased at some state agencies
Some state government employees are still making their daily commutes into work despite Gov. Steve Sisolak's temporary shutdown of state offices amid the coronavirus outbreak.
Why? The short answer is they're deemed essential.
The attorney general's office, the Nevada Department of Education and the Governor's Office of Economic Development are among the agencies that still have some staff on site, even as other state agencies such as the Department of Motor Vehicles have transitioned to teleworking.
In Gov. Steve Sisolak's announcement last Sunday directing state offices to close to the public as soon as possible, the governor said he would delegate the authority to state agency leadership on "what works best for their offices and employees, whether that means office closures for all non-essential employees, the implementation of teleworking, or a hybrid approach."
"These are unprecedented circumstances that call for creative solutions," he said at the time.

Greg Bortolin, a public information officer serving two state agencies during the health crisis, estimates that 20 to 30 percent of the state education department is working in the office, while GOED has about five or six employees working on site. Each day, he said, the number of cars in the parking lot dwindles.

"If they have what they need to work from home, then they will," he said, referring to things such as access to a virtual private network.
Still, Bortolin said staffing, whether remote or in person, is especially critical as the state navigates the unprecedented crisis. He said the Nevada Department of Education, for instance, is "overseeing a very vulnerable population."
"I think all of us are trying to practice social distancing," he said. "If there are vulnerable people, we are making accomodations for that."
A spokeswoman for Attorney General Aaron Ford said the office was balancing the needs of serving Nevadans and its government clients with "efforts to ensure the health and safety of its employees."
"As a law enforcement agency, we continue to accept and investigate complaints from members of the public," spokeswoman Monica Moazez said in an email. "Our offices remain physically closed to the public and several internal policies have been instituted including social distancing, teleworking and administrative leave options for employees who elect to do so."
— Riley Snyder and Jackie Valley, 3/20/2020 at 9:45 a.m.

Elko County reports second positive case of the novel coronavirus; total statewide is 97
A man in his 40s is the second person in Elko County to test positive for the novel coronavirus, the county announced Friday morning.
The man, who is the 97th positive case in the state, had "recent, extensive international travel history" and was tested on Monday after showing symptoms of the virus. He is in self-isolation at home, and the Nevada Division of Public and Behavioral Health is actively investigating his case, in addition to the first reported case in Elko County.
The county will provide additional information through Elko County Health Officer Dr. Bryce Putnam as it becomes available.
In the meantime, the county is reminding its residents that health care providers bear the ultimate responsibility for deciding who should be tested for COVID-19 depending on patients' individual symptoms and circumstances. Anyone with mild symptoms, including a cough and fever, are encouraged to stay home and away from other people.
— Megan Messerly, 3/20/20 at 8:47 a.m.
Sisolak to Trump: Include gaming industry in coronavirus recovery package, which president calls 'great idea'
Gov. Steve Sisolak asked President Donald Trump to consider the state's hospitality industry in any recovery package approved by the federal government to counter the economic damage caused by the coronavirus outbreak.
Sisolak made the request Thursday during a videoconference between the nation's governors, the president and Vice President Mike Pence. Sisolak told the president about his decision to shutter the state's non-essential businesses — including casinos — during the outbreak and asked the president to consider supporting the industry with any federal stimulus package, saying it would "definitely be helpful if we could include them in any recovery package that is brought forward."
"I have, unfortunately, had to shut down the Strip in Las Vegas, and tens of thousands of hospitality workers have been displaced as a result of that," he said, according to a transcript of the call. "And while they're getting some compensation and filing for unemployment, anything to help we could get from your end, to help with the facilitation of getting our economy back going again would go a long, long way. This is our number one industry in Nevada."
Trump told Sisolak that the concept was a "great idea" and "something we'll be thinking about."
The American Gaming Association estimated today that nearly 616,000 casino gaming and resort employees nationally were out of work due to casino closures, including some 206,000 workers in Nevada.
— Riley Snyder, 3/19/20 at 7:10 p.m.
Washoe County confirms four new cases of novel coronavirus
Confirmed cases of the novel coronavirus hit 18 in Washoe County on Thursday after the health district reported four new cases. In a statement, the Washoe County Health District said in all four cases, those infected with the virus are "self-isolating and are in stable condition."
One woman in her 60s contracted the coronavirus outside of Nevada and is self-isolating in another state. In another case, a woman in her 30s had close contact with another case. The two other cases, a woman in her 60s and a man in his 70s, contracted coronavirus with no known travel history.
— Daniel Rothberg, 3/19/20 at 6:37 p.m.
Clark County employee tests positive for coronavirus
An employee at Clark County's Department of Family Services has tested positive for the novel coronavirus, with another self-quarantining due to a high risk of exposure.
Clark County spokesman Erik Pappa said in an email Thursday evening that the department had been notified by health district officials regarding the employee testing positive for the virus, but stated that neither the confirmed case or other individual self-quarantining did not come in "contact with children or families that interact with the department."
Pappa said in an email that as a precautionary measure, county officials had directed employees in the department to work remotely, and that a professional will fully sanitize the facility before it is reopened "to limited staff supporting the essential functions of the department and its Child Abuse and Neglect hotline." The hotline is currently operating from a secondary location.
— Riley Snyder, 3/19/20 at 6:13 p.m.
Clark County rises to 74 confirmed cases of novel coronavirus
Confirmed cases of the novel coronavirus in Clark County have risen to 74, an increase of five since Wednesday, the Southern Nevada Health District said in a statement on Thursday.
The health district did not provide any details on the individuals who tested positive for the virus. Total confirmed cases in the state are at 95, according to a database kept by the state.
— Riley Snyder, 3/19/20 at 4:59 p.m.
Las Vegas police suspend sex offender registration services, other records transactions
Las Vegas police are closing some of their divisions to the public in a move that will make sex offender registration, convicted felon registration and concealed weapons permitting unavailable for the time being.
The announcement on Wednesday noted that the department is "working diligently" to implement an online application to process concealed weapons permits electronically. There are nearly 80,000 people in Clark County who have a concealed carry weapon permit, which is valid for five years.
To register as a sex offender, a person must go to police headquarters, submit photos, give a DNA sample and have their fingerprints and palm prints taken.
Under a law that took effect in 2018, sex offenders who could previously renew their registration online or through the mail have to visit a police station in person as often as every three months.
There are more than 7,000 sex offenders in Nevada, and all are now required to do some sort of in-person registration each year under the new, more stringent law. The state estimates that more than a third of the sex offenders in Nevada are out of compliance with the law.
— Michelle Rindels, 3/19/20 at 5:00 p.m.

Reno, Sparks justice courts suspend default evictions, postpone many proceedings amid outbreak
The Reno Justice Court has issued an order postponing many proceedings and halting default evictions during the coronavirus pandemic.
The order issued Thursday also requires any in-custody court proceedings to be carried out by videoconference or telephonically, and closes the lobby and courtrooms to all but the attorneys and parties involved. Members of the public and the media must make specific requests to observe the proceedings, and those requests might be accommodated by an opportunity to view the proceedings by livestream.
It also specifies that deadlines and default provisions in state eviction law are suspended, and no lockout order will be granted by default (meaning automatically because a tenant does not show up to court) during this period of suspension.
Trials are also postponed for 60 days unless the defendant invokes the right to a speedy trial. The order is meant to be reviewed every 30 days.
The Sparks Justice Court issued a similar order on Wednesday, suspending default evictions for at least 30 days.
— Michelle Rindels, 3/19/20 at 3:20 p.m.
Nellis Air Force Base reports first coronavirus case
Nellis Air Force base is reporting that a NATO service member on base has tested positive for the novel coronavirus, the first positive case at the base.
According to a press release, the service member entered isolation at the "time of system onset," and has received medical treatment, and the Air Force Base is "following guidance" from the Centers for Disease Control and Protection for individuals who had close contact with the affected person. The service member was on base for a Red Flag exercise, a realistic aerial war game regularly held between U.S. and NATO pilots.
The current Red Flag exercise, which was cut short due to the COVID-19 outbreak, was scheduled to run between March 9 and March 20 and included aircraft from several countries. The base said that flight operations for the exercise have concluded and that participating personnel are returning to their home stations.
— Riley Snyder, 3/19/20 at 3:02 p.m.
UNR won't offer refunds for on-campus housing amid coronavirus outbreak
The University of Nevada, Reno will not be issuing refunds to students forced to move out of on-campus housing this week following declarations from Gov. Steve Sisolak and system Chancellor Thom Reilly that all non-essential operations should close amid the ongoing outbreak of the novel coronavirus — including on-campus living for most Nevada college students.
In a statement posted to UNR's coronavirus resource page, the university said that "residents remain financially responsible for their housing assignments even if they are off-campus," adding that operating expenses for the building must continue to be paid, even if most students have moved out and that contracts for such buildings are semesterly or annual — not monthly or weekly.
Reilly directed Nevada institutions to ask all students who could move out to do so on Wednesday, and UNR issued its own directive this week asking students to be moved out of the university's eight residence halls by March 25.
The university added that because regular instruction will begin again through online classes after spring break, no refunds will be issued for tuition, either.
Students may be able to receive up to 50 percent of their money back for pricey university parking permits, however, so long as the permit is mailed back to UNR by April 5.
In Southern Nevada, UNLV announced Wednesday that outstanding room and board costs would be prorated, and students who have already paid for their housing in full can receive refunds. Both universities house roughly 3,000 students, though many of UNLV's on-campus students reside at a private apartment complex, The Degree, that has partnered with the university.
— Jacob Solis, 3/19/20 at 2:55 p.m.
48 Las Vegas police employees give notice of "potential exposure" to COVID-19
The Las Vegas Metropolitan Police Department announced Thursday that 48 of its employees have "given notice of potential workplace exposure" to the novel coronavirus, but said that did not indicate that there were any presumptive positive cases of the virus among its workforce or those employees.
The police agency said the 48 employees gave notice "out of an abundance of caution if they think they've been exposed," but that is a preliminary step required under workers compensation law.
"These cases may involve individuals who aren't presenting symptoms of COVID-19," the agency said in a press release. "These could also be cases of the common cold, allergies, the flu, or anything else that would result in a report."
On Tuesday, the police department announced it would begin enforcing strict hygiene standards including directing officers to wear gloves while making arrests.
— Riley Snyder, 3/19/20 at 2:39 p.m.
Elko County announces first coronavirus case; virus has now reached six Nevada counties
The novel coronavirus has now spread to six of Nevada's 17 counties with Elko County officials announcing Thursday afternoon that a woman in her 30s is the first positive case in the county.
County officials said in a statement that the woman was tested for the virus on Monday after experiencing symptoms and that she has since been in self-isolation. State officials are working to track the woman's contacts and monitor her and her family in her home.
Elko County officials are reminding residents that the immediate risk to the general public in the county is "considerably low."
There are 95 confirmed cases of the coronavirus across Nevada. In addition to the Elko case, residents in Clark, Washoe, Douglas and Nye counties and Carson City have tested positive for the virus.
— Megan Messerly, 3/19/20 at 1:45 p.m.
Sisolak executive order allows casino hotels to stay open 'if needed … for emergency purposes'
Gov. Steve Sisolak has issued an executive order allowing casino resorts to stay open if they are doing it to avoid guest displacement or for "essential or emergency purposes."
The executive order enshrines some of the statements Sisolak made on Tuesday, when he called for "non-essential" businesses to close in an effort to slow the spread of coronavirus. Many casinos had voluntarily closed their doors in advance of the declaration.
The order, signed Thursday, is effective until April 16.
— Michelle Rindels, 3/19/20 at 1:30 p.m.
First coronavirus case in Clark County schools reported
A "member" of the Lomie G. Heard Magnet School in North Las Vegas has tested presumptive positive for the novel coronavirus, the school announced on Facebook on Thursday.
The North Las Vegas magnet school first informed parents of the presumptive positive case on Wednesday night, according to the Las Vegas Review-Journal, and posted the news on its Facebook page on Thursday.
The missive to parents said that the school is working with the Southern Nevada Health District to identify anyone who was in close contact with the patient, and that a deep cleaning and disinfecting of the entire campus was completed this week. Like all schools in the state, it will remain closed until April 13 following an order from Gov. Steve Sisolak aimed at reducing spread of the virus.
A spokesman for the school district said the district will provide additional information as soon as possible in cooperation with the health district.
— Riley Snyder, 3/19/20 at 1:31 p.m.
Las Vegas police say they won't respond to reports of businesses staying open amid governor's directive to close
Las Vegas police say they're not responding to calls for services from people reporting businesses that are not abiding by Gov. Steve Sisolak's directive to close.
The agency said in a statement to the press on Thursday that the decision came "due to the amount of requests." The department also said enforcing Sisolak's guidelines "would require an executive order which has not been made available to LVMPD at the time of this request."
On Tuesday evening, Sisolak called on all "non-essential" businesses to close down by Wednesday, and has since issued a more comprehensive list of what he defines as non-essential. The governor's office didn't immediately respond to a request Thursday afternoon about whether an executive order enshrining his directive is forthcoming.
At least one other jurisdiction — Reno — is threatening action against businesses that defy the order. Reno officials sent out a notice late Wednesday saying they have authority to enforce the moratorium through fines of up to $1,000 a day, suspension or revocation of a business license, or a misdemeanor citation.
"The City of Reno is requesting and hoping that this current crisis can be addressed in collaboration with all our residents and business owners," officials said in a statement. "The City of Reno has no desire to take enforcement action on businesses."
— Michelle Rindels, 3/19/20 at 12:25 p.m.
State unveils new coronavirus statistics dashboard, counts 95 confirmed cases in Nevada
Nevada has 95 confirmed cases of coronavirus after testing more than 1,700 people to date, according to new tallies from the state.
The Nevada Department of Health and Human Services unveiled an online dashboard Thursday with statistics on testing and cases. The numbers are higher than the 86 cases that have been publicly reported by local health authorities to date — a discrepancy that the state attributes to differences in the timing of information releases.
According to the statistics, which are current through Wednesday night, there have been 1,974 tests performed on 1,721 individuals. The Nevada State Public Health Laboratory has conducted the most tests — nearly 1,000 — while the Southern Nevada Health District has done 460 and two private labs combined have done more than 500.
The death toll remains at one.
Gov. Steve Sisolak has acknowledged the state does not have the resources it needs to conduct widespread testing to understand the scope of the illness' spread. State officials have pending requests for more supplies, and are prioritizing patients at highest risk, including those who had close contact with people who have COVID-19.
The statistics are expected to be released daily from Tuesday through Saturday, in alignment with the national update schedule of the Centers for Disease Control and Prevention.
"The COVID-19 dashboard will provide much-needed updates and information on individuals who have been tested which benefits all Nevada communities as we strive to mitigate the spread of this illness," State Epidemiologist Melissa Peek-Bullock said in a statement.
Officials noted that the dashboard reflects laboratory results, and may include some people who do not live in Nevada. Those cases will be removed as they are located once epidemiologists conduct their investigation.
— Michelle Rindels, 3/19/20 at 11:40 a.m.
State health and safety department memo outlines new coronavirus regulations for mining, construction, manufacturing industries
Regulators with the state's Occupational Safety and Health Administration released new guidelines Wednesday outlining new safety measures for mining, construction and manufacturing operations that are remaining open following a directive from the governor that all non-essential businesses should close.
Those guidelines include enforcement of effective social distancing recommendations, such as limiting meetings to no more than 10 people or establishing six-foot distances between individual workers, as well as increased sanitation measures and guarantees of access to sanitary water supplies.
The mining, construction and manufacturing sectors are some of the industries that have been labeled as essential operations, and have thus avoided the 30-day closure requested Tuesday by Gov. Steve Sisolak.
— Jacob Solis, 3/19/20 at 11:30 a.m.
ICE says it will delay enforcement actions during pandemic for those who are not public safety risks

U.S Immigration and Customs Enforcement (ICE) has announced that it would exercise discretion to delay enforcement actions for individuals who do not pose "public safety risks" and who are not subject to mandatory detention until after the COVID-19 pandemic subsides.
A statement released on Wednesday said that the agency would utilize alternatives to detention and not carry out enforcement operations at or near health care facilities, "except in the most extraordinary of circumstances."
"Individuals should not avoid seeking medical care because they fear civil immigration enforcement," the statement said. "Homeland Security Investigations will continue to carry out mission critical criminal investigations and enforcement operations as determined necessary to maintain public safety and national security."
The announcement came after local attorneys and advocacy groups sent an open letter on Tuesday to regional ICE officials, urging the officials to immediately cease all ICE field operations and to develop and implement plans in cooperation with local health districts to prevent and manage the spread of COVID-19 at local jails and privately run detention centers where ICE detainees are kept.
"ICE needs to understand that immigration enforcement tears families apart and spreads fear — the opposite of what we need right now. We hope to see real changes based on this statement," said Paloma Guerrero, attorney with the UNLV Immigration Clinic in an email on Wednesday.
The letter raised concerns that people in detention are more vulnerable to infection, citing crowded and unsanitary conditions, poor ventilation and lack of adequate access to hygiene and cleaning supplies. It asked ICE to prioritize the release of high-risk individuals — those with serious medical conditions, pregnant women and people age 60 and older.
On Wednesday, ICE spokeswoman Tanya J. Roman provided a statement from the agency saying that as of March 17 there were no confirmed cases of COVID-19 in ICE detention facilities. Roman added that the facilities were following posted guidelines and guidance from The ICE Occupational Safety and Health Unit to safeguard employees and personnel during the pandemic.
— Shannon Miller, 3/19/20 at 10:45 a.m.

Nevada Mining Association says state has approved 'modified operations'
The Nevada Mining Association released a statement Thursday saying that "the state has authorized modified operations of mining and mineral exploration" to comply with coronavirus mitigation measures requiring the 30-day closure of many non-essential businesses.
The industry group said that the industry would continue working with state officials to adjust their operations "as new information becomes available."
"At this time, the state has authorized modified operations of mining and mineral exploration in adherence with current guidelines and those that are likely to come as new information becomes available," Tyre Gray, the association's president, said in the statement. "We are committed to continuing to monitor the situation and follow the guidance of our regulators and health care professionals."
Although employees are already staggered at mining operations, many ride buses into work and others are stationed at offices. Nevada Gold Mines, a joint-venture between Barrick and Newmont, told the Elko Daily Free Press on Wednesday that it took "immediate action to start reducing the number of our employees per bus to and from our operations to support social distancing guidelines."
— Daniel Rothberg, 3/19/20 at 10:23 a.m.
Nye County announces first resident tests positive for COVID-19
A Beatty man in his 60s is the first Nye County resident to test positive for the novel coronavirus, the county announced on its Facebook page Wednesday evening.
The patient is self-quarantined at home and Nye County Emergency Services is continuing to investigate the source of the patient's infection, including re-tracing his steps over the last few weeks.
There are now 86 total cases statewide.
Nye County Emergency Services and the Nye County Sheriff's Office will release additional information as it becomes available.
— Megan Messerly, 3/18/20 at 11:31 p.m.
McCarran closes air traffic control tower after controller potentially tests positive for coronavirus
An air traffic controller at McCarran International Airport potentially tested positive for COVID-19, leading to the closure of the tower to ensure a safe work environment, according to the Federal Aviation Administration.
The Las Vegas Terminal Radar Approach Control has taken control of the airspace, so operations will continue at a reduced rate, officials said.
"The air traffic system is a resilient system with multiple backups in place," FAA spokesperson Ian McGregor said in a statement. "This shift in operational control is a regular execution of a longstanding contingency plan to ensure continued operations. Each facility across the country has a similar plan that has been updated and tested in recent years."
The FAA is in contact with the airports and airlines during this time.
— Jackie Valley, 3/18/20 at 11:28 p.m.
Southern Nevada lab able to conduct another 250 tests for COVID-19, still awaits more supplies
Public health officials say they have been able to increase their capacity to carry out another 250 tests for coronavirus in Southern Nevada.
The Nevada Department of Health and Human Services' announcement comes as the number of positive cases of COVID-19 reported in the state hit 84 on Wednesday. Gov. Steve Sisolak has said the state does not have the number of test kits it needs to meet demand and understand the reach of the illness in Nevada.
"The State encourages health providers to work with patients to review their symptoms so those at highest risk are able to be tested," the department said in a statement, noting that they are focusing on people who have been in contact with existing patients and "patients deemed a high priority."
Officials said that, "through the dedicated work of the staff," the Nevada State Public Health Laboratory has been able to increase their capacity to testing 200 specimens a day.
The state has pending requests out for components to run the test.
"When those supplies are received the lab is hopeful that testing capacity could again increase," the department said.
For more on the current shortage of tests and what it means for the status of the pandemic, read our Tuesday interview with Mark Pandori, head of the state health lab.
— Michelle Rindels, 3/18/20 at 7:12 p.m.

Sisolak waiving work search requirements to receive unemployment benefits
Gov. Steve Sisolak announced that he is waiving work-search provisions that require applicants to actively be searching for a new job in order to receive payments.
The move, announced Wednesday night in a Facebook Live video, comes during a difficult market for job seekers, as vast numbers of businesses are being ordered to close, others are furloughing employees and some, including the state itself, have imposed hiring freezes.
Sisolak also announced that he is waiving a seven-day waiting period before qualified applicants can receive money.
"These changes are practical, common-sense measures to help Nevadans get unemployment benefits when they need them the most," Sisolak said.
Nevada's employment department has seen a noted uptick in unemployment insurance applications in the past few days, although officials did not immediately provide statistics on Wednesday. Recipients can draw benefits for up to 26 weeks.
— Michelle Rindels, 3/18/20 at 7:07 p.m.
Vegas Chamber requests financial assistance from Congress
The Vegas Chamber sent a letter to Congressional leaders on Wednesday requesting financial assistance for Nevada's tourism industry, which is weathering severe blows because of the coronavirus pandemic.
The letter — addressed to House Speaker Nancy Pelosi and Senate Majority Leader Mitch McConnell — describes how tourism is the backbone of Nevada's economy, supporting 367,900 jobs. Now, casinos have been closed for 30 days, creating a "devastating impact on our economy, employees, and families," Mary Beth Sewald, the business organization's president and chief executive officer, wrote.
"We need your help for the sake of our Nevada families," she wrote. "I am asking that the federal assistance packages that are being created to help businesses and employers include help for Nevada's tourism industry, including hotel, resort and casino properties. It is imperative that we receive financial resources in this unprecedented crisis."
The letter goes on to remind Congressional leaders what happened to Las Vegas during the Great Recession — tens of thousands of jobs lost that had only been recently restored.
— Jackie Valley, 3/18/2020 at 6:45 p.m.
Health officials announce new cases in Clark, Washoe and Douglas counties, bringing statewide total to 85
Health authorities across Nevada on Wednesday reported 27 new cases of the novel coronavirus in Clark County, two new cases in Washoe County and one new case in Douglas County, bringing the statewide total to 85.
The Southern Nevada Health District announced 27 new cases of the novel coronavirus in Clark County on Wednesday, which means the countywide total is 69.
No other information was immediately provided about the new cases. A health district spokeswoman said in an email this week that the health district is unlikely to be able to continue to provide specifics about individual cases moving forward.
One person in Clark County has died so far.
The Washoe County Health District announced two new cases in Washoe County. Both are men in their 30s; one had recently traveled to Europe and the other had recently traveled to Washington.
Both men are self-isolating and in stable condition.
And, on Wednesday evening, Carson City Health and Human Services announced its second case reported in the Quad City region that includes Carson City, Douglas County, Storey County and Lyon County.
The second patient is a woman in her 30s who is a Douglas County resident, authorities said. She is self-isolating at home, where she lives with other family members, who are being monitored for symptoms. Carson City Health and Human Services officials said they are conducting "contact tracing."
Health officials said the woman contacted a COVID-19 hotline after experiencing symptoms and was sent for testing. No other information was released about the patient.
The Clark County health district also announced some service changes, including the closure of the Immunization Clinic at the East Las Vegas Public Health Center. Additionally, Health District Dental Health Clinics will be suspended for 30 days.
The district is also suspending environmental health operations — mobile vending review, temporary food establishment plan review and in-person payments — until May 1. But staff will continue education and inspection services for the food service industry, with priority given to restaurants remaining open for take-out and drive-through service.
— Megan Messerly, Michelle Rindels and Jackie Valley, 3/18/2020 at 5:00 p.m. and again at 7:35 p.m.
HUD announces homeowner protection from foreclosure and eviction actions
A move made by the Department of Housing and Urban Development — suspending all foreclosure and eviction actions on mortgages issued by the Federal Housing Administration for the next 60 days — should protect the majority of single-family homeowners in Nevada, officials announced Wednesday.

The Federal Housing Finance Agency also announced that Fannie Mae and Freddie Mac would do the same. The dual actions mean roughly 85 percent of single-family homeowners in Nevada can remain in their homes during the pandemic-created economic crisis.

"Recent decisions at the federal-level will give homeowners the peace of mind that no matter what happens with their economic situation over the next two months, they can stay in their homes," Nevada State Treasurer Zach Conine said in a statement. "We are hopeful that landlords will use this temporary relief provided by the federal government to give their tenants flexibility to delay rent payments in the event that they are furloughed or laid off because of the impact of COVID-19."

Homeowners can call these numbers or visit these websites to determine if their home loans are owned by Fannie Mae or Freddie Mac:
— Jackie Valley, 3/18/2020 at 5:00 p.m.

Ombudsman urges HOAs not to foreclose on homeowners who fall behind on dues
A state ombudsman is urging boards of HOAs to hold off on foreclosing on members who fall behind on paying dues and fines during the coronavirus crisis.
Charvez Foger, the Nevada Ombudsman for Owners in Common-Interest Communities and Condominium Hotels, urged boards to put a moratorium on liens and non-judicial foreclosures.
"While these processes are necessary in the operation of an association, it is times like these where boards can extend their compassion and understanding to their fellow neighbor," Foger wrote in a letter dated Wednesday.
He noted that guidance to halt business activity to contain the virus will have a "significant" impact on Nevadans and that layoffs, reduced hours and downsizing will "invariably affect people's ability to meet their obligations including paying assessments and fines."
He said his office will be "closely reviewing cases of abuse" and will take measures to address board actions if necessary.
— Michelle Rindels, 3/18/20 at 4:45 p.m.

NV Energy donates $1 million to support Nevada nonprofits addressing the effects of COVID-19
Shutdowns of non-essential services have left many Nevadans worried about their next paycheck and reliant upon the aid of nonprofits providing resources such as food, unemployment assistance and other essentials.
To help, the NV Energy Foundation announced on Wednesday it donated $1 million to nine Nevada nonprofits, including Three Square Food Bank, Catholic Charities of Northern Nevada, United Way of Southern Nevada and Communities in Schools Nevada. The foundation designated the funding to aid Nevadans affected by COVID-19.
"Our community is experiencing unprecedented health and financial effects as a result of COVID-19," Doug Cannon, NV Energy's president and CEO, said in a press release. "We want our customers, who are also our fellow Nevadans, to know that we are here for them."
There are loose guidelines for the funds, which can be used to address food insecurity, income replacement, and other needs related to supporting Nevada residents financially or physically hurt by COVID-19.
Tami Hance-Lehr, CEO and state director of Communities in Schools of Nevada, said the funding arrives at a critical time.
"Allowing nonprofit agencies the flexibility they need to direct funds allows us to be nimble in our approach, ensuring greater continuity of care for those who have come to rely on our services," she said. "Together, we will ensure our students remain supported during this public health crisis."
— Tabitha Mueller, 3/18/20 at 3:40 p.m.
Nevada businesses, nonprofits hurt by pandemic can now apply for federal 'disaster loans'
Nevada is one of the first states where small businesses and nonprofits can qualify for low-interest federal disaster loans to address harms from the coronavirus pandemic.
The disaster declaration opens up U.S. Small Business Administration aid to companies in Nevada counties, as well as bordering counties in neighboring states.
"Thank you to the SBA for recognizing that small businesses throughout our State need help paying fixed debts, meeting payroll, and paying other bills," Gov. Steve Sisolak said in a statement on Wednesday. "I hope to continue working with the SBA and our federal delegation to ensure our citizens get all the assistance and resources they need to get through this challenging time."
The Economic Injury Disaster Loans offer up to $2 million to meet financial obligations and pay operating expenses. Eligible applicants include small businesses, private non-profits and agricultural cooperatives.
The interest rate on the loans for small businesses is 3.75 percent, and the rate for non-profits is 2.75 percent.
Businesses and organizations can apply online by Dec. 17.
Nevada Sens. Catherine Cortez Masto and Jacky Rosen also highlighted the opportunity.
"Nevada's small businesses are the engine that power our economy and we must do everything we can to ensure they have the tools to weather this storm," the lawmakers said in a joint press release. "These loans can provide vital economic support to small businesses and private, non-profit organizations by providing working capital to overcome the temporary loss of revenue as a result of COVID-19.
— Michelle Rindels, 3/18/20 at 3:30 p.m.

Hospital CEOs back state's mitigation efforts to stop spread of COVID-19
Leaders of three major Nevada hospitals and the state's hospital association have issued letters saying they support mitigation efforts taken by Gov. Steve Sisolak to reduce spread of the novel coronavirus.
The Nevada Health Response website — which is coordinating the state's response to the coronavirus outbreak — published four "statements of support" on Tuesday from hospitals around the state thanking Gov. Steve Sisolak for his community mitigation efforts, including closing nonessential businesses in the state for a 30-day period.
Hospital CEOs sending letters to Sisolak include Dignity Health, University Medical Center, Renown Health and the Nevada Hospital Association. Each of the letters thanked Sisolak for reaching out to them and taking steps to avoid overloading hospital bed capacity.
"Our three larger acute care hospitals, along with four neighborhood hospitals, have 519 beds," Dignity Health President and CEO Lawrence Barnard wrote. "While we work on the front lines to care for patients in our hospitals, it is just as important that individuals in our community do their part to remain infection-free by limiting contact and maintaining social distance through the coming weeks."
— Riley Snyder, 3/18/20 at 3:03 p.m.
Nevada colleges, universities shut down non-essential offices following governor's announcement
Officials at Nevada's colleges, universities and the state system of higher education moved to begin a shut down of non-essential offices Wednesday, following a directive by Gov. Steve Sisolak that all non-essential businesses should close down for 30 days in a bid to stem the spread of the novel coronavirus.
In a memorandum released Tuesday evening, system Chancellor Thom Reilly directed all institution presidents to send a list of essential services by the end of the day Wednesday, with closures of non-essential services to follow shortly thereafter.
Those services so far deemed "essential" include campus police services, as well as certain information technology, health care and on-campus living-related services.
Reilly also asked all students who can return home to do so, with the remainder of students allowed to remain on-campus with access to essential services such as food, health care and education support. Those students may also have limited access to on-campus computer labs and libraries, though only with the permission of the institution's president, and under supervision and strict social distancing guidelines.
Classes at all institutions have already moved online, with rapidly accelerating plans for an online transition as the viral outbreak quickly worsened last week.
System employees will continue to receive pay through this period, though all employees considered non-essential by the chancellor "are directed to stay home and practice social distancing."
Some classes that require in-person lab work, such as nursing or scientific research, may also continue under the individual discretion of an institution's president and under guidelines laid out by the governor's office.
— Jacob Solis, 3/18/20 at 1:25 p.m.
Census Bureau temporarily suspends field operations amid coronavirus outbreak
U.S. Census Bureau Director Steven Dillingham announced Wednesday that all field operations would be suspended for two weeks until April 1 in an effort to "protect the health and safety" of census workers and the broader American public amid the worsening coronavirus pandemic.
The move comes as several states have initiated major shutdowns of non-essential businesses and services in an attempt to slow the spread of the virus, including an announcement from Gov. Steve Sisolak last night that effectively shuttered the state's gaming industry and urged most other non-essential services to close their doors for 30 days.
Dillingham said the Census Bureau will continue to evaluate options for the operation of the 2020 census, should additional changes be required. Census-takers were originally scheduled to begin home visits for households that had not completed the census in late May, a date Dillingham said may be adjusted on the guidance of national, state and local health officials.
The 2020 census has long been a political football under the Trump Administration, which tried and failed to add a citizenship question that opponents say would have depressed response rates and led to an unfair reapportionment of legislative districts.
Though the courts scuttled the addition of the question, some, including the Census Bureau itself, remain concerned that response rates could remain low regardless — a reality made more acute by the increasing dire social and economic effects of the coronavirus.
In Nevada and across the country, the census kick-off last week was met with largely dwindling turnout as states began issuing emergency declarations alongside a spike in confirmed viral infections.
— Jacob Solis, 3/18/20 at 11:30 a.m.
Gigafactory employees at work day after governor shuts down all nonessential businesses in the state
The day after Gov. Steve Sisolak ordered a shutdown of all nonessential businesses in the state workers at Panasonic inside the Tesla Gigafactory showed up for work.
In an internal message after the governor's announcement PENA (Panasonic Energy of North America) said, "While we are seeking confirmation from the governors' office, we strongly believe PENA's operations match descriptions of essential businesses."
While The Nevada Independent has not yet received confirmation from Tesla that it's workers are at work today, sources at the factory indicate that they are at work.
In an email, Kris Thompson, a spokesman for TRIC said they are, "cognizant of the situation," and that traffic is much lighter but that he couldn't speak for the companies.
"Obviously with the massive facilities here, even in the event of a total shut down, it still requires a sizable crew just to protect the building, improvements and electronics. And of course security," said Thompson.
Tesla and the governor's office did not immediately respond on whether or not the workers at the Gigafactory are considered essential workers.
— Joey Lovato, 3/18/20 at 11:25 a.m.
Correction: This post was updated on at 12:21 to say that the statement from PENA was actually internal communications, not a statement.
Prison visitations in Nevada suspended until inmates, staff and visitors 'no longer threatened by COVID-19'
Nevada's prisons and jails are adjusting to the spread of the coronavirus by suspending visits to inmates and enacting rigorous cleaning policies along with taking other preventative measures.
The City of Las Vegas suspended visitations to the city jail on Sunday, and the Las Vegas Metropolitan Police Department announced in a press release Tuesday that the department is enforcing strict hygiene standards including directing officers to wear gloves while making arrests and postponing all work-related department travel.
"Inside Clark County Detention Center, cleaning crews are doubling their efforts, and corrections officers are practicing proper hygiene upon entering the jail," the release said.
The Clark County Detention Center noted that video conferencing is allowed and visitation would only be canceled "if there is a concern for the general public, or there is a safety and/or security threat at the jail." As part of precautionary measures, the center is also screening inmates for the flu and COVID-19.
The Nevada Department of Corrections also announced a decision to suspend prison visitations effective March 7. The announcement comes as medical professionals at the correctional centers are donning masks and officials are ramping up sanitation efforts, encouraging inmates to wash their hands more frequently as well as screening incoming and outgoing employees for signs of illness.
"The suspended visitations are part of NDOC's strategic effort to prepare and respond to the COVID-19 outbreak and are in compliance with the National Institute for Allergies and Infectious Disease and Centers for Disease Control (CDC) recommendations," said Scott Kelley, spokesman for the prison system.
As of March 11, there are 12,872 inmates in NDOC prisons and approximately 498 of those are aged 65 or older — a population at the highest risk from the virus.
An outbreak of COVID-19 in prisons could prove devastating in a place where inmates live in close quarters to one another, and social distancing is difficult to enforce because of narrow hallways and tight spaces.
Regulations stipulate that prisoners are not allowed to have access to hand sanitizer because of its high alcohol content. Still, Kelley said that hand soap is readily available to inmates, and inmates can purchase Dial antibacterial soap as well as other approved products at the prison store. He added that staff could use hand sanitizer in employee-only areas as long as they have approval from the prison warden.
If an inmate exhibits signs of illness, Kelley said NDOC medical staff would assess the inmate and then decide whether to isolate the inmate or place them into an infirmary. Medical staff would then test the patient and prescribe a treatment plan.
Kelley said that NDOC does not publicize numbers of nurses and doctors at prisons for safety and security reasons, but noted that prisons have weathered previous outbreaks.
"NDOC has seen increases in illnesses in the past and has successfully contained these illnesses using universal precautions, isolation techniques, and appropriate medication," he said. "The most recent occurred in January 2020, when the Nursing Department at Northern Nevada Correctional Center in Carson City monitored an increase in gastrointestinal illness at the facility. [The prison] worked with the State Health and Human Services Department and the State Epidemiologist to control transmission of the illness, which subsided after approximately two weeks."
— Tabitha Mueller, 3/18/20 at 10:45 a.m.
DMV closes all offices and call center, shifts all services to online-only
Nevada's Department of Motor Vehicles is closing its offices statewide, including its in-person call center in Carson City, and shifting all services to online access and kiosks only to mitigate the spread of the novel coronavirus.
The DMV made the announcement late Tuesday, following recent orders by Gov. Steve Sisolak to close most state offices and all non-essential businesses in the state to mitigate spread of the disease. Almost all DMV services are available online.
"We know many of our customers are facing deadlines to obtain a driver's license, vehicle registration or other time-sensitive documents, but the health and safety of our communities must come first," DMV Director Julie Butler said in a statement. "We will be releasing further guidance for customers as soon as possible."
The Nevada Trucking Association said in an email on Tuesday that it was working with the DMV and the governor's office to "enact an emergency declaration to address all customers with expiring documents, payments, and other DMV business due during this period."
— Riley Snyder, 3/18/20 at 10:36 a.m.
Culinary Workers parent union says 80 to 90 percent of membership nationwide is out of work
Leaders with UNITE HERE — the national parent organization of the Las Vegas Culinary Union, which represents tens of thousands of workers in the city's hospitality industry — called for "a bailout for the American worker" during a press call Wednesday amid unprecedented unemployment in the service and hospitality industry caused by the rippling economic effects of the novel coronavirus.
D. Taylor, international president for UNITE HERE, told reporters that while the number of laid off or furloughed workers varied, between 80 to 90 percent of roughly 300,000 union members are out of work as cities and states order business shutdowns and look to drastically cut down on public gatherings.
"Candidly, we're really talking about not just our members, if you're talking about the hospitality industry, most people are just laid off," Taylor said. "And that creates problems about unemployment, health care, housing, food stamps and sick leave."
Congress passed an aid package last week that was panned by many labor leaders for leaving out roughly 80 percent of American workers from expanded unemployment benefits.
In the last few days, a bipartisan coalition of senators have emerged touting some form of immediate direct cash assistance, with estimates often around $1,000. But when those payments would arrive or how many payments Americans might receive remains up in the air, as lawmakers continue to negotiate the scope of the aid plan with the White House and treasury department.
For labor leaders, much of the discussion around an economic bailout has focused on providing relief for American workers, in addition to industry bailouts for hard-hit sectors like restaurants, hospitality and airlines.
In Las Vegas, any casino bailout will likely go hand-in-hand with the need to buoy tens of thousands of unemployed hospitality workers. Geoconda Arguello-Kline, secretary treasurer of Las Vegas' Culinary Workers Union, said the union was in ongoing negotiations with Strip gaming, but added that "this is beyond that [negotiation]."
"The gaming industry is completely shut down, that's the heart of Las Vegas," Arguello-Kline said. "That's what the employers provide, the jobs, and our union makes a middle class job. But right now, nobody's working."
— Jacob Solis, 3/18/20 at 9:45 a.m.
Dozens of incoming Las Vegas flights canceled
Amid a statewide directive to close non-essential businesses, including casinos, flights into Nevada's largest airport are down roughly 10 percent on Wednesday.
According to McCarran International Airport's flight arrival information, 60 flights into Las Vegas were marked as canceled on Wednesday as of 8:50 a.m., out of 648 total flights including 449 on time, 122 delayed and 17 arrived.
At least 56 flights departing out of Las Vegas had already been canceled Wednesday morning, out of 637 total scheduled flights — 435 on time, 116 already departed and 30 delayed flights.
Although monthly totals of passenger and flight traffic out of McCarran aren't immediately available, the industry nationwide is expected to take a severe financial hit amid fears of the spreading novel coronavirus. The airline industry is among those asking for a federal government bailout in the neighborhood of $50 billion.
The airport's Twitter account said on Tuesday that it was considered an "essential transportation service" and would remain open amid Gov. Steve Sisolak's order to close all non-essential business in the state.
— Riley Snyder, 3/18/20 at 9:15 a.m.
Immigration activists urge ICE to suspend operations, release high-risk detainees amid coronavirus outbreak
A group of Nevada immigration advocates is urging federal Immigration and Customs Enforcement officials to release immigrant detainees and halt activities in Nevada during the novel coronavirus outbreak.
The group of more than a dozen immigration-related organizations and attorneys sent a letter Tuesday to ICE Field Office Director Robert Culley requesting that he release individuals currently in ICE custody and identified as high-risk populations for contracting the novel coronavirus, given the high turnover of detention centers.
"The question is not if we can prevent COVID-19 from entering ICE detention facilities in Nevada, it is how we can minimize its impact on individuals when it happens," said UNLV Immigration Clinic attorney Paloma Guerrero in a news release. "As such, the release of individuals, a choice ICE has the power to make, is necessary to limit exposure to as few people as possible."
The letter includes quotes from a woman, Jessica Chavez, who said her undocumented father was arrested by ICE on Sunday after leaving their home to look for food supplies as a reaction to Gov. Steve Sisolak ordering mass school closures. She said his family is "concerned about his health because before he was detained, he mentioned that he was feeling under the weather."
An ICE spokeswoman did not return an email seeking comment on the letter.
— Riley Snyder, 3/17/20 at 5:39 p.m.
Health District asks providers to send specimen samples to private laboratories
The Southern Nevada Health District is asking health providers to send their specimen samples to private laboratories because of a shortage of reagents, a chemical component needed for testing.

Health District authorities alerted providers Tuesday via a public health advisory, noting that it "will give further guidance for testing as the situation evolves."

The advisory stated the district would "cease testing immediately," but a health district spokesperson clarified Tuesday afternoon that it had received additional extraction kids but was still asking providers to send their specimens to private laboratories, such as Quest Diagnostics or LabCorp.

"Our laboratory is testing specimens related to contact investigations and for health care providers to assist with patient discharge," health district spokesperson Jennifer Sizemore wrote in an email.

— Jackie Valley, 3/17/2020 at 5:12 p.m.

Las Vegas Justice Court temporarily suspends evictions
The Las Vegas Justice Court is temporarily suspending and staying all eviction and unlawful detainer proceedings in response to the spread of the novel coronavirus.
In an amended order approved Tuesday by justice court Chief Justice Suzan Baucum and Nevada Supreme Court Chief Justice Kristina Pickering, the court will suspend and stay all deadline and default provisions concerning eviction and unlawful detainer proceedings. The news was first reported by the Las Vegas Review-Journal.
The order also requires the release of any person arrested on a criminal offense that is subject to an own-recognizance release, as well as any person arrested on traffic offenses and/or warrants.
The court also suspended all small claims trials and motion hearings, all jury trials civil and criminal, any defaults on civil actions and any writ of execution until April 20.
A separate order approved by the court on Tuesday requires immediate own-recognizance release for anyone arrested on a misdemeanor bench warrant, other than for domestic violence or DUI, or any civil bench warrant, with a return court day no sooner than 60 days.
— Riley Snyder, 3/17/20 at 4:24 p.m.
1995 Attorney General opinion: only governor, not municipalities, can order closures
A decades-old opinion from then-Attorney General Frankie Sue Del Papa could lend clarity to ongoing confusion over the ability of Nevada municipalities to mandate the closure of private businesses in public health emergencies.
The opinion was issued in response to a proposed Mineral County Commission ordinance authorizing the county in the event of an emergency to establish a general curfew, forbidding or limiting people who can gather in public places, stopping or closing businesses from selling gasoline, firearms or alcohol and restricting or prohibiting automobile traffic on public streets.
The opinion — which is not legally binding — found that the "primary responsibility in the event of an emergency" rests with the governor and head of the state's Division of Emergency Management, and that municipalities are limited in what kinds of actions they can take after declaring an emergency.
The opinion stated that existing state law gives municipalities in an emergency situation the authority to "enter into contracts and incur obligations" necessary to combat a disaster or emergency situation, but that the specific powers to close private businesses or limit public gatherings were broader than what is allowed in state law.
"The expansive powers sought (e.g., highway closure, business closure, prohibitions against public assembly and the sale of otherwise legal goods) are simply too broad and sweeping in light of the limited emergency powers explicitly granted to political subdivisions under (state law) (i.e., powers relating only to contracts and debt), and the broad emergency authority granted to the Governor under that chapter," the opinion states.
One possible change in law since 1995 could affect that opinion — in 2015, lawmakers approved a bill granting counties in the state functional home rule, meaning they have additional powers to do things without the expressed written permission of the state Legislature.
1995_AGO.PDF by Riley Snyder on Scribd
— Riley Snyder, 3/17/20 at 3:35 p.m.
Las Vegas Sands closing Venetian, Palazzo and Sands Expo Center amid coronavirus outbreak
The Las Vegas Sands will temporarily close its flagship Nevada properties — The Venetian, Palazzo and Sands Expo and Convention Center — until at least April 1 to help avoid further spread of the novel coronavirus.
According to a press release sent out Tuesday, the casino and hotel resort company is not considering any employee layoffs or furloughs, and will continue to pay employees while the resorts are closed and will not affect health insurance eligibility. The company said the process of closing the properties will begin "immediately."
"We are in the hospitality and entertainment business and our team members work very hard to provide a great experience for the thousands of people who come through our doors daily," casino president and COO Rob Goldstein said in a statement. "However, our most important commitment is the one we have made to the health and safety of our team members and guests. Right now, the best way to fulfill that commitment is by asking people to not come to work. While we hope this closure is a short-term necessity, we are realistic it may be a prolonged event."
The company also announced it will donate $250,000 to community organizations including Three Square, Communities In Schools and Share Village Las Vegas.
2020-03-17 Sands Employee memo by Riley Snyder on Scribd
— Riley Snyder, 3/17/20 at 12:52 p.m.
Clark County reports seven new cases, bringing statewide total to 55
The Southern Nevada Health District announced seven new COVID-19 cases, bringing the countywide total to 42 and the statewide total to 55. No other information was immediately provided about the new cases.

Health authorities also said the Food Handler Safety Training Card program has been suspended until May 1, and restaurants will not be assigned demerits for food handlers being without cards during this time.

"Food Handlers will not be required to have their cards with them and new employees or employees that need to renew their cards will be able to temporarily work without cards," officials said in a news release.

Birth and death records are only available online right now. The health district, however, continues to provide clinical services to the community and is taking steps to ensure safety of all involved during that process, officials said.

Health district officials do not plan to hold a media availability on Tuesday.

— Jackie Valley, 3/17/20 at 12:00 p.m.

Washoe County courts suspend jury trials, Supreme Court adds visitor restrictions amid coronavirus outbreak
Washoe County District court leaders are taking significant steps to limit in-person proceedings and court activity, including a 30-day suspension of jury trials, to limit spread of the novel coronavirus.
Second Judicial District Court Chief Judge Scott Freeman and Nevada Supreme Court Chief Justice Kristina Pickering issued an order on Monday requiring all non-essential court proceedings to be conducted by video or telephone, decided on the papers or rescheduled. The order also suspends all civil and criminal jury trials for at least 30 days. The order is valid through April 17.
The order is similar to an administrative order sent out on Friday by Clark County District Court, that also limited non-essential in-person court proceedings and temporarily suspended jury trials.
The order in Washoe County also prohibits entry to court buildings for anyone who traveled to a country designated as a Level 3 travel health notice in the last 14 days, anyone who resides or has close contact to a person that traveled internationally, anyone who has been asked to self-quarantine by a medical professional, anyone who has been diagnosed with COVID-19 or has been in contact with a person diagnosed with the disease, and any person with "unexplained fever, cough or shortness of breath."
Additionally, the Nevada Supreme Court on Friday issued a similar administrative order on entry restrictions to court buildings in Carson City and Las Vegas.
— Riley Snyder, 3/17/20 at 11:13 a.m.
Washoe reports three new coronavirus cases, statewide total up to 48
Washoe County on Tuesday reported three new cases of COVID-19 (novel coronavirus), bringing the reported total cases in the county up to 12 and the statewide total of cases up to 48.
The county reported the new cases on Tuesday morning, saying that all three cases are self-isolating and in stable condition. They include a man in his 60s with recent travel to California, another man in his 60s with close contact to another previously-identified case in the county and a woman in her 30s who recently traveled to Europe.
"The Health District is investigating and working to identify close risk contacts to prevent community spread of the disease," the county said in a statement. "Due to medical privacy requirements and to protect their identity, no further information about the case will be released."
The county also reported that all Washoe County residents aboard the Grand Princess cruise ship, which was quarantined off the shore of California last week, have been safely transported to their residences. The county reported that all passengers were screened upon arrival and show no symptoms of COVID-19, and that none of the passengers have tested positive.
— Riley Snyder, 3/17/20 at 10:29 a.m.
Silver State Health Insurance Exchange opens special enrollment period
Nevada's health insurance exchange is opening a special enrollment period in light of the ongoing coronavirus pandemic.
The Silver State Health Insurance Exchange announced Tuesday that Nevadans will be able to enroll in exchange plans between March 17 and April 15 as part of a limited exceptional circumstance special enrollment period. Several other states across the country, including Maryland, Massachusetts and Washington, have also opened special enrollment periods for their residents in light of the pandemic.
Full story here.
— Megan Messerly, 3/17/20 at 10:24 a.m.
Nevada System of Higher Education directs employees to work from home, go on leave
Chancellor Thom Reilly has directed Nevada System of Higher Education employees to work from home, if they can, starting no later than Wednesday.
Those who cannot work remotely and whose jobs are deemed "non-essential" are directed to go on paid administrative leave.
While many Nevada colleges are directing students not to return to campus, the guidance says dorms, dining halls and health centers should remain open so "no student in need shall be deprived services."
Faculty are also allowed continued access to research facilities for maintenance tasks such as caring for laboratory animals.
The full memo send to college presidents can be found here.
— Michelle Rindels, 3/16/20 at 6:45 p.m.
The Cosmopolitan resort announces plans to close starting Wednesday evening
The Cosmopolitan resort on the Las Vegas Strip says it will temporarily cease operation starting at 6 p.m. on Wednesday and continuing through the end of March.
"This action is in line with recommendations by local and federal health authorities encouraging limited social gatherings and travel, and Governor Sisolak's recommendation that casinos consider closing to the public," the resort said.
Company officials said Monday evening that they would immediately start an "orderly departure" for guests currently staying at the resort. They said full-time and eligible employees would continue to receive full pay and benefits through the end of the month.
The closure follows announcements from MGM Resorts and Wynn Resorts on Sunday to close down their properties to try and abate the spread of coronavirus.
— Michelle Rindels, 3/16/20 at 6:30 p.m.
Federal, municipal and justice courts scale back operations to curb coronavirus
Courts at all levels in Nevada are taking steps to clear their buildings and avoid the spread of coronavirus.
The Las Vegas Municipal Court issued an administrative order on Monday calling for a variety of changes, including video or teleconference arraignments, pre-trials and trials for jailed defendants in order to avoid in-custody transportation for the next 30 days.
Traffic and criminal trials for people who are not behind bars are being pushed back 45 days.
The Las Vegas Justice Court announced on Monday that most criminal in-custody hearings would be conducted by videoconference, and most criminal out-of-custody hearings would be pushed back for 60 days. People who are arrested on traffic offenses or warrants are subject to release and will be told to return to court no sooner than May 15.
In addition to other modifications to proceedings, the court is encouraging parties use electronic communications for negotiations, status checks and resolving cases.
The federal courts in Nevada issued an order pushing back trials until April 10 and postponed non case-related events, including naturalization ceremonies. The courts are also barring entrance to people who show symptoms of COVID-19, have been diagnosed or have had contact with someone with the illness.
But the document notes that "this order may not be used as an excuse to avoid scheduled court appearances" and say people may be required to show documentation to verify an unexcused absence.
The orders follow similar measures by the Eighth Judicial District Court in Las Vegas and the Nevada Supreme Court.
— Michelle Rindels, 3/16/20 at 6:00 p.m.
NSHE delays searches for UNLV president, chancellor amid coronavirus shutdowns
The Nevada System of Higher Education announced Monday that it will delay open searches for a permanent UNLV president and new chancellor amid the cancelation of numerous public gatherings intended to slow the spread of the novel coronavirus (COVID19).
The move comes just before candidates for the UNLV presidency were to be announced at the end of the month, with in-person candidate visits to follow shortly thereafter.
In a statement, NSHE Chancellor Thom Reilly said the decision came as a "prudent" choice amid escalating cases of COVID19 in Nevada.
"The safety of our campus communities remains our utmost priority, along with the safety of the candidates for these positions, who we hope to reschedule for visits, meetings, and interviews with students, faculty, staff, and higher education stakeholders at a later time," Reilly said.
UNLV has been without a permanent president since 2018, when then-President Len Jessup left the university amid a dust-up with the Board of Regents. Former Honors College Dean Marta Meana has acted as the interim university president in the time since, though she withdrew her name from consideration for the permanent post last month.
Reilly announced last year that he would not seek to renew his three-year contract as chancellor, which is set to expire in August.
— Jacob Solis, 3/16/20 at 5:00 p.m.
Catholic Diocese suspends public gatherings for Sunday mass
The Roman Catholic Diocese of Las Vegas has suspended the public celebration of mass at least through Palm Sunday, meaning most of Lent will be observed without gatherings for church services, parish meetings or religious education classes.
Bishop George Leo Thomas said the decision was "driven by grace and unprecedented circumstances," noting in a letter to the public that the diocese has been carefully monitoring the health advisories and communications from the governor.
"It is my fervent hope and prayer that these efforts, combined with your understanding and full cooperation, will aide in the reduction of this aggressive disease, and serve to alleviate its impact in our local community," he wrote.
Thomas said he has asked pastors to livestream the celebration of weekend Liturgy wherever possible, and "by pastoral necessity," he is allowing funerals and scheduled weddings to proceed, but pastors must help ensure the gatherings be limited in size.
He said the gatherings for those events should be no more than 250 people.
Pastors also have been given the option to keep parish churches open for reasonable hours each day for private prayer.
Easter Sunday falls on April 12 this year.
— Jackie Valley, 3/16/20 at 3:25 p.m.
Southern Nevada Health District officials say Clark County moving to 'moderate' risk for novel coronavirus
The risk of Clark County residents contracting the novel coronavirus is increasing to "moderate," Southern Nevada Health District officials said Monday afternoon.
But there were few new details at a health district press conference Monday afternoon as officials continue to investigate 35 positive cases in the county. Michael Johnson, community health director for the Southern Nevada Health District, was unable to specify how many people have been tested for COVID-19 in the county, provide any specific details of the 19 new cases the county announced earlier in the day or detail how many people are quarantining or self-isolating.
He did, however, project additional cases will be reported in the near future.
"As we've mentioned before, the more testing we do the more cases likely will be reported to the health district," Johnson said.
Johnson said that the health district is "running very low" on test kits and is out of extraction kits — used to prepare specimens to be tested — and has asked the federal government for assistance. The district is also requesting help from the Nevada State Public Laboratory in Reno and commercial labs in the short term.
Asked whether the lack of extraction kits means testing has been halted, a spokeswoman for the health district said in an email that there is still capacity to test in Clark County and testing has not been stopped. She added that the health district is expecting additional supplies.
The health district is additionally hoping that the Federal Emergency Management Agency might soon be able to provide what Johnson referred to as "drive-through swab pods," or drive-through COVID-19 testing stations. Johnson said that the health district is hoping to hear back from FEMA in a day or two about their request.
Johnson also said that local hospitals have enough ventilators and bed space for the time being, though he said local hospital CEOs are concerned that they will quickly reach their capacity.
"They're working on options to obtain additional ventilators and so on but in the meantime what we're trying to do our best is sort of flatten the curve if you will," Johnson said.
As states and cities across the country order restaurants and bars to close, Johnson said he did not know whether similar measures would be taken in Nevada, but said it was "probably likely at some point."
"That would certainly be the governor's call," he added.
Although Johnson said the health district is not anticipating grocery store closures at this point, he said there were discussions about daycare closures, though no decision has been made.
In the meantime, Johnson said that everyone, not just the elderly and those with underlying conditions, should be practicing social distancing — meaning limiting their contact with others.
— Megan Messerly & Daniel Rothberg, 3/16/20 at 2:45 p.m.
First COVID-19 death reported in Nevada; total cases statewide rises to 45
The Southern Nevada Health District says it now has a total of 35 cases of COVID-19 in Clark County, and announced that the first person with the coronavirus has died.
Health officials announced Monday that the person who died was a male Clark County resident in his 60s who had been hospitalized and had underlying medical conditions.
"This loss of life is a tragedy, and we want to express our condolences to the family," said Dr. Fermin Leguen, acting chief health officer of the Southern Nevada Health District. "We must continue to emphasize how important it is to protect those who are most vulnerable to the impacts of the virus and urge our community to support the public health measures and recommendations that are in place."
Gov. Steve Sisolak, in a statement, said he was sending his thoughts and prayers to the man's family.
"I was absolutely heartbroken to learn of our State's first death related to COVID-19, a day that we knew would happen, but it doesn't make that reality any less painful or difficult to face," Sisolak said.
The Monday announcement was the health authority's first since Friday afternoon. Combined with 26 previously reported cases statewide, the total for Nevada stands at 45.
— Michelle Rindels & Megan Messerly, 3/16/20 at 10:25 a.m.

Nevada Department of Agriculture releases more details about food distribution for students
More information is trickling out about how Nevada plans to ensure students don't go hungry during the statewide school closure.

The Nevada Department of Agriculture on Monday announced a "two-tier response" to distribute food that involves a "grab-and-go style" operation to minimize the spread of the coronavirus and avoid delays.

If school closures reduce capacity at central kitchens, affecting districts' ability to provide grab-and-go meals, the strategy will shift to supplying household food rather than prepared meals, officials said. The second-tier strategy would use USDA Foods through the Emergency Food Assistance program (TEFAP).
"We understand the importance of preventative closures to protect students, faculty and members of the community, and we are doing everything we can to help minimize the impact to students and families that rely on school meals and ensure they have access to nutritious meals," NDA Director Jennifer Ott said in a statement. "We are strongly urging all meal site sponsors to practice social distancing by using drive-thru service where possible and by requiring six feet of space between all individuals, should lines start to form."
The department also has received waivers from USDA that allow more flexibility in food distribution, temporarily eliminating signature requirements.

Below is a county-by-county listing of food sites that have been confirmed so far.

Clark County: Breakfast and lunch in grab-and-go bags are being provided at the following sites from 8 a.m. to 11 a.m. starting today.

Basic High School: 400 Palo Verde Dr., Henderson, NV 89015
Canyon Springs High School: 350 E Alexander Rd., North Las Vegas, NV 89032
Centennial High School: 10200 Centennial Pkwy., Las Vegas, NV 89149
Chaparral High School: 3820 Annie Oakley Dr., Las Vegas, NV 89121
Cheyenne High School: 3200 W Alexander Rd., North Las Vegas, NV 89032
Cimarron-Memorial High School: 2301 N Tenaya Way, Las Vegas, NV 89128
Clark High School: 4291 W Pennwood Ave, Las Vegas, NV 89102
Desert Pines High School: 3800 E Harris Ave, Las Vegas, NV 89110
Las Vegas High School: 6500 E Sahara Ave, Las Vegas, NV 89142
Mojave High School: 5302 Goldfield St., North Las Vegas, NV 89031
Shadow Ridge High School: 5050 Brent Ln., Las Vegas, NV 89131
Sierra Vista High School: 8100 W Robindale Rd., Las Vegas, NV 89113
Silverado High School: 1650 W Silver Hawk Ave, Las Vegas, NV 89123
Spring Valley High School: 3750 S Buffalo Dr., Las Vegas, NV 89147
Veterans Career and Technical Academy: 2531 Vegas Dr., Las Vegas, NV 89106
Hughes Middle School: 550 Hafen Ln., Mesquite, NV 89027
Indian Springs High School: 400 Sky Rd., Indian Springs, NV 89108
Laughlin High School: 1900 Cougar Dr., Laughlin, NV 89029
Lyon Middle School: 179 S. Andersen, Overton, NV
Sandy Valley High School: 1420 E. Pearl Ave., Sandy Valley, NV 89019
Ute Perkins Elementary School: 1255 Patriots Way, Moapa, NV 89025
Two charter schools also are distributing meals. Equipo Academy (4131 E Bonanza Rd, Las Vegas, NV 89110) has partnered with Three Square to provide drive-thru meals. Quest Preparatory Academy (4025 N Rancho Dr, Las Vegas, NV 89130) is also providing meals.
Douglas County: Meal sites are expected to open Tuesday at C. C. Meneley Elementary School and Aspire Academy High School.
Elko County: Meal sites are expected to open Wednesday at Southside Elementary School, West Wendover High School and in Jackpot and Owyhee.
Lincoln County: Meal sites are expected to open Tuesday at Caliente Elementary School and Pahranagat Middle School.
Lyon County: Meals will be delivered via the bus route from 9 a.m. to 10 a.m. starting today.
Washoe County: The Reno-area school district announced it will begin working with the Food Bank of Northern Nevada to provide meals for students starting Tuesday despite it being the district's planned spring break.
Nine schools have been identified as meal pickup locations:
Lois Allen Elementary School: 5155 Mc Guffey Rd, Sun Valley, NV 89433
Alice Smith Elementary School: 1070 Beckwourth Dr, Reno, NV 89506
Libby Booth Elementary School: 1450 Stewart St, Reno, NV 89502
Rita Cannan Elementary School: 2450 Cannan St, Reno, NV 89512
Glenn Duncan STEM Academy: 1200 Montello St, Reno, NV 89512
Greenbrae Elementary School: 1840 4th St, Sparks, NV 89431
Echo Loder Elementary School: 600 Apple St, Reno, NV 89502
Stead Elementary School: 10580 Stead Blvd, Reno, NV 89506
Sun Valley Elementary School: 5490 Leon Dr, Sun Valley, NV 89433
The following City of Reno and Boys & Girls Club of Truckee Meadows locations also will be providing meals:
Evelyn Mount Community Center 1301 Valley Road, Reno
Donald L. Carano Youth & Teen Facility 1090 Bresson Avenue, Reno
The Club at the Donald W. Reynolds Facility 2680 E. Ninth Street, Reno
The Club at the William N. Pennington Facility 1300 Foster Drive, Reno
Joe Mitchell Community Center (Lemmon Valley) 325 Patrician Way, Reno
Neil Road Youth Site 3905 Neil Road, Reno
More information about pickup times can be found here.
— Jackie Valley, 3/16/2020 at 10:20 a.m. and updated at 6:58 p.m.
Clark County District Court bars in-person meetings and gatherings in response to coronavirus
Clark County District Court officials have issued an administrative order clamping down on in-person meetings and gatherings and urging judges to achieve social distancing in courtrooms to help limit the spread of the novel coronavirus.
The order, issued Monday by Eighth Judicial District Court Chief Judge Linda Bell, bars a wide array of meetings and in-person gatherings usually held by judges and court staff and urges them to instead be conducted over teleconference, videoconference or email.
Affected meetings include all judges meetings, executive committee meetings, division judges meetings, bench-bar meetings, any meetings with community partners, specialty court staffing, specialty court graduations, administrative department meetings, continuing education meetings and any meetings of judges and/or hearing masters within a particular case assignment.
The order also urges judges to follow the Centers for Disease Control's guidance on social distancing in their courtrooms and judicial departments. The order states it will be reviewed every 30 days.
It's the second significant step taken by the court — the largest in the state and responsible for nearly 75 percent of statewide non-traffic cases — to limit in-person interaction amid spread of the coronavirus. On Friday, Bell and Nevada Supreme Court Chief Justice Kristina Pickering issued an order suspending all jury trials in the court for the next 30 days, conducting "non-essential" court hearings over the phone or videoconference and limiting who is allowed to enter the court building.
Eighth Judicial District Court Admin Order 20 02 by Riley Snyder on Scribd
— Riley Snyder, 3/16/20 at 9:52 a.m.
NFL cancels 2020 draft events in Las Vegas, becomes latest sport to suspend public gatherings
The NFL announced Monday that it will cancel 2020 draft events in Las Vegas, originally scheduled for April 23-25. In a statement, league officials said the draft will still take place on the same dates, though organizers are still "exploring innovative options" for how the televised selection process will ultimately be conducted.
The cancellation represents the latest major economic hit to strike Las Vegas, where the tourism industry has been decimated by the social distancing requirements made necessary by the worsening coronavirus outbreak.
The NFL Draft is a major milestone on the league calendar, often drawing hundreds of thousands of visitors to a multi-day spectacle. Long held in New York City, the draft set attendance records last year in Tennessee, when 600,000 watched the draft stage in-person over three days.
The 2020 draft was the first set to take place in Las Vegas, recently ushered into the pro-football fold with the coming addition of the Raiders football team later this year.
It was expected to be a major economic draw, with events planned across the Las Vegas Strip. That included a centerpiece at the Bellagio Fountains, where the draft stage would be set afloat and draft prospects ferried out by boat.
Other sports leagues moved quickly to suspend or delay regular-season games as the seriousness of the viral spread became clear in the U.S. last week, including the NBA, NHL, MLB and professional soccer.
In Las Vegas, it meant the shuttering of games for the NHL's Vegas Golden Knights and United Soccer League's (USL) Las Vegas Lights, both in the midst of their regular seasons. In Reno, games for the USL's Reno 1868 have also been suspended.
— Jacob Solis, 3/16/20 at 9:10 a.m.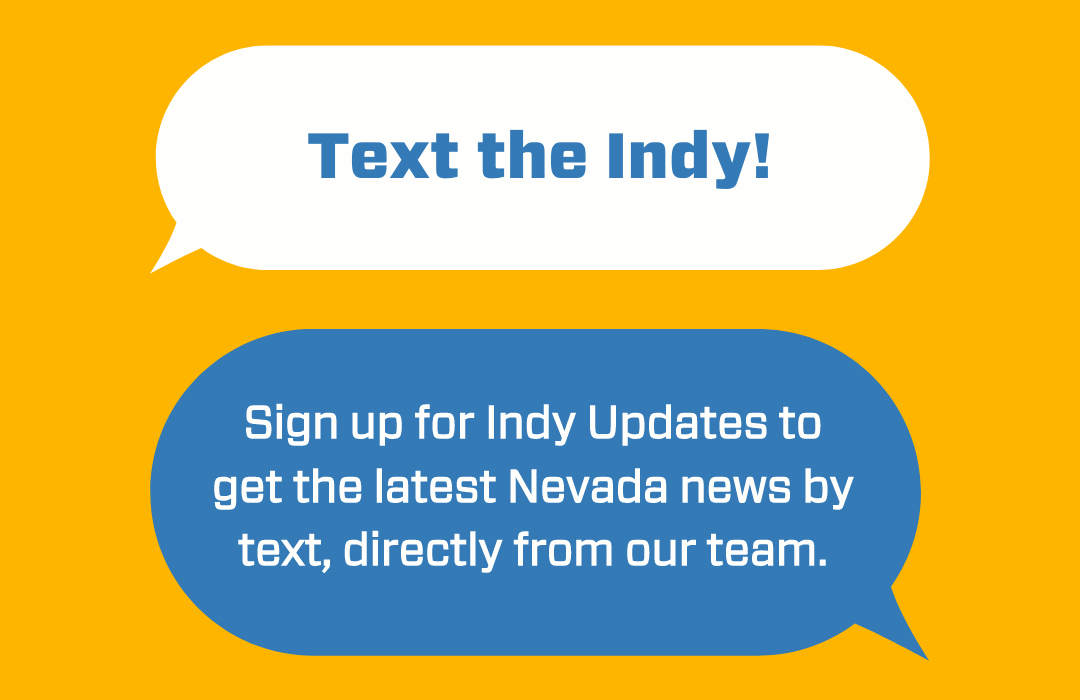 Featured Videos
Comment Policy (updated 4/20/2021): Please keep your comments civil. We reserve the right to delete comments or ban users who engage in personal attacks, use an excess of profanity, make verifiably false statements or are otherwise nasty. Comments that contain links must be approved by admin.