About Last Week: State Supreme Court races shape up, Kihuen makes first public remarks since sexual misconduct allegations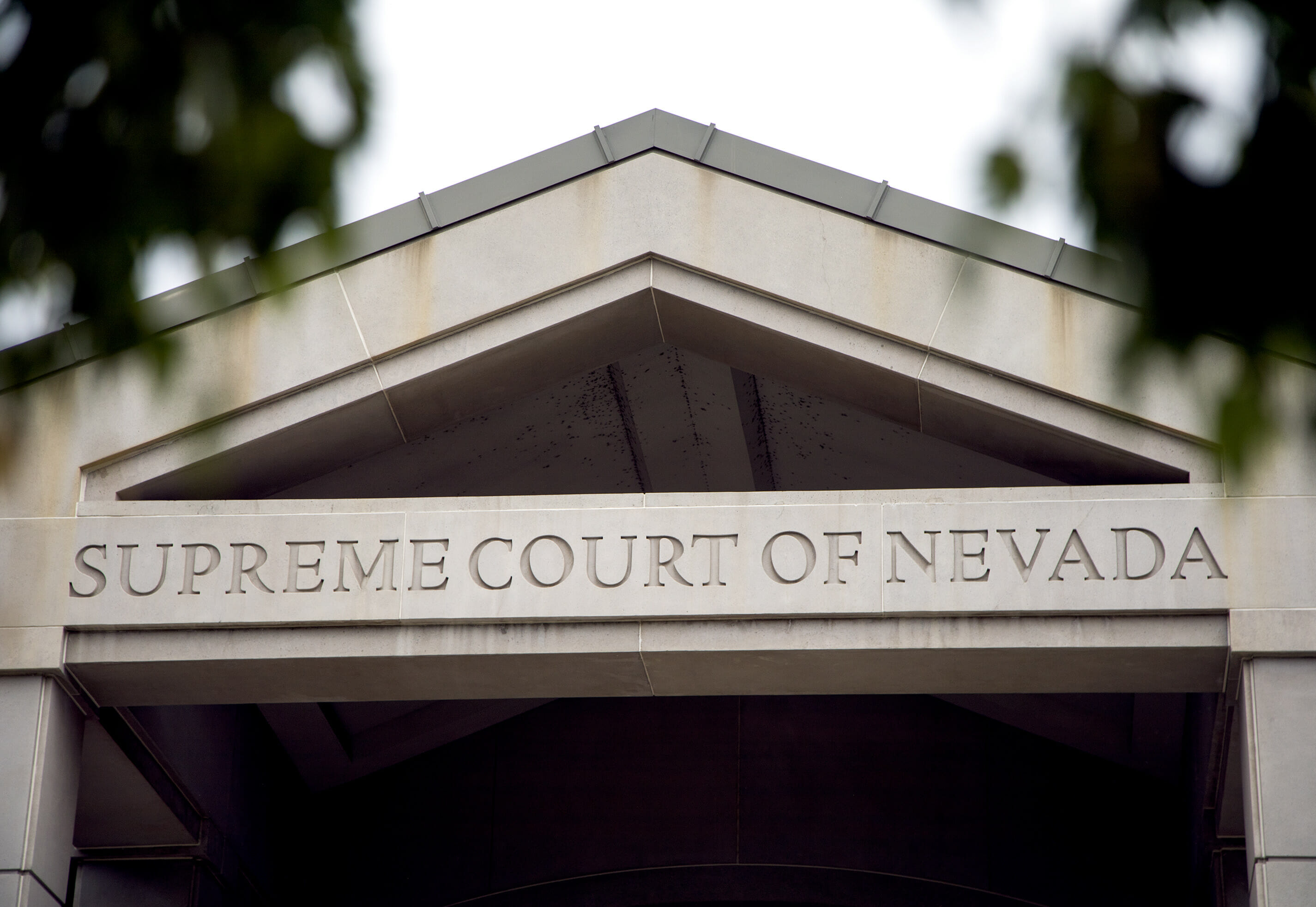 Editor's note: Seven days. Never enough hours.
Stacks of paperwork at the office and piles of laundry at home. It's a never-ending cycle, which makes it difficult to stay on top of the endless news nuggets flowing from the White House, state capital, local government and business community. We get it — and we're in the news business.
Enter "About Last Week." This is our way of bringing news-hungry but time-strapped readers up to speed on happenings that may have flown under the radar. Our promise: We'll keep it brief. Our hope: You'll read (or skim) and keep checking back every Monday.
So, without further ado, here are some noteworthy things that happened in Nevada last week.
Supreme Court could see 2018 shakeup
Up to three new faces could be on the Nevada Supreme Court after the 2018 elections.
Assisted by the retirement of longtime Justices Michael Cherry and Michael Douglas, three of seven seats on the state's highest court will be on the 2018 ballot, including the state's first Supreme Court primary race in a decade. Filing for judicial candidates closed on Friday.
Several lower court justices and legal professionals filed to fill Seat C — held by Cherry — on the court, including Elissa Cadish, Jerry Tao, Leon Aberasturi, Alan Lefebvre and John Rutledge. Cadish, a Clark County District Court judge last elected in 2014, was nominated to the federal bench by President Barack Obama in 2012, but withdrew her name from consideration in the face of opposition by Nevada Sen. Dean Heller.
Tao is an appointed member of the state's Court of Appeals, and previously served as a district court judge in Clark County. Aberasturi is a judge in the state's Third Judicial District Court, which serves rural Lyon County. Lefebvre is a litigation lead attorney with the law firm of Kolesar & Leatham, and served as president of the State Bar of Nevada between 2013 and 2014. Rutledge is a Carson City-based attorney who ran for governor in 2014.
Justice Lidia Stiglich, who was appointed to the bench in 2016 by Gov. Brian Sandoval after serving as a district court judge in Washoe County, filed to run for her first six-year term on the court. She'll face off against Clark County Family Court Judge Mathew Harter.
Appeals Court Justice Abbi Silver was the only candidate to apply for Supreme Court Seat F, currently held by Douglas.
Nevada State Supreme Court justices are nonpartisan, statewide races, and elected justices serve six-year terms with no term limits.
— Riley Snyder
Groundbreaking for LVCVA convention center expansion
Officials broke ground last Monday on an $860 million expansion to the Las Vegas Convention Center District, a project that derives its funding from a legislatively authorized Clark County hotel tax increase that's also funding the Raiders' stadium.
The expansion will add 1.4 million square feet to existing convention center facility and is set for completion in time for the 2021 Consumer Electronics Show.
"This is an incredibly exciting milestone for the entire destination, as this expansion will allow us to not only retain our status as the No. 1 convention city, but ensure our economic future by continuing to provide the unparalleled experience our guests and clients have come to expect," Rossi Ralenkotter, the authority's president, said in a statement.
Coupled with a third phase — which will include the renovation of the entire existing convention center — the improvements are expected to support nearly 14,000 construction jobs and 7,800 permanent, full-time jobs when completed.
— Michelle Rindels
Kihuen signs onto TPS bill, declines further comment on re-election
Rep. Ruben Kihuen said he's joining his two other Democratic House colleagues from Nevada in co-sponsoring a bill that seeks to extend protections for recipients of Temporary Protected Status (TPS).
But Kihuen, who has been keeping a low profile since allegations of sexual harassment emerged against him in early December, declined to elaborate Saturday on his future plans besides pointing to an older statement indicating he wouldn't seek re-election in 2018. He also declined to comment further on the allegations, citing an announced ethics investigation.
Kihuen, who spoke briefly to Nevada Independent reporters after addressing a group of Salvadoran youth at a conference in Las Vegas, said he's backing the American Promise Act because it will provide a path to naturalization for those protected by TPS, which was canceled last week for some 195,000 Salvadorans and means they could be subjected to deportation in 2019.
"I'm pretty sure there might be other ones that come up during the negotiations," he said. "If I need to sign on to all of them, I will."
He also condemned a vulgar remark that President Donald Trump reportedly made Thursday about TPS recipients.
"It's one thing that he says in front of the media, in front of legislators when we're negotiating, and another thing that he tweets out. To me that's very concerning because we're done with the rhetoric. What we want to see is a good faith negotiations with this administration," Kihuen said. "I was somewhat encouraged by the meeting that took place this last week. You know, you saw Republicans and Democrats come together to negotiate and to talk about this in front of the media, but what transpired the next couple of days after that I think took us back a couple of steps."
— Michelle Rindels
BLM doubling per-car entrance fee for Red Rock scenic loop
Get ready to pay more when you take visiting friends through the 13-mile scenic loop at Red Rock Canyon National Conservation Area.
The Bureau of Land Management announced that on Feb. 20, it will be raising the fees to enter the park "to support a growing number of visitors to the area, and to improve service to the public."
The current fee for a car or truck is $7 but will go up to $15, while bicyclists and pedestrians who are paying $3 to enter will soon be paying $5. The cost of an annual pass will remain unchanged at $30 a year.
BLM officials noted that the standard fee hasn't increased since 2011, while amenities and services have been added since then. The agency had solicited comment during fall and held public meetings on the proposed fee increase.
— Michelle Rindels
Ford rolls out campaign staff in AG's race
More than three months after announcing his intentions to run for attorney general, Democratic State Senate Majority Leader Aaron Ford has rolled out his campaign team.
Ford announced last week that he was hiring political operative Peggy Yang to serve as his campaign manager. Yang, who previously worked as a communications and research adviser at Senate Majority PAC (a well-funded Democratic super PAC), will be one of the first Asian American campaign managers for a major Nevada political race.
She previously served as a research director for Connecticut Sen. Chris Murphy's 2012 Senate campaign.
Ford's campaign also entered into an agreement with Shorr Johnson Magnus, a Philadelphia-based political consulting and advertising firm that produced ads for Nevada Democratic Sen. Catherine Cortez Masto and for a super PAC that ran ads in the state's 3rd Congressional District in 2016.
The campaign has also contracted with Myers Research, a Democratic polling and public opinion firm with a lengthy client list and résumé including the presidential campaigns of Barack Obama, Hillary Clinton and hundreds of state-level organizations. It's also working with Florida-based Mad Dog Mail, which has produced political mail pieces for several Nevada legislative Democrats, including state Sen. Joyce Woodhouse and Ford.
— Riley Snyder
Washoe County School District announces new budgeting strategy
The Washoe County School District is pioneering a new budgeting strategy that will place more emphasis on the value programs and operations provide.
Simply put, the school district will no longer make budget decisions for programs and operations based on how they've been funded in the past. Instead, the district will fund programs and services in a manner that reflects their effect and results.
Given the new approach — dubbed the "priority-based budgeting method" — district staff and the Board of Trustees have planned five community forums to discuss funding priorities and share information about the expected budget shortfall. The meetings will be held on the following dates and locations:
Wednesday, January 17
5:30 p.m. to 7:30 p.m.
Traner Middle School
1700 Carville Dr.
Reno
Tuesday, January 23
5:30 p.m. to 7:30 p.m.
Double Diamond Elementary School
1200 South Meadows Pkwy.
Reno
Wednesday, January 24
5:30 p.m. to 7:30 p.m.
Caughlin Ranch Elementary School
4885 Village Green Pkwy.
Reno
Wednesday, January 31
5:30 p.m. to 7:30 p.m.
Incline Middle School
931 Southwood Blvd.
Incline Village
Thursday, February 8
5:30 p.m. to 7:30 p.m.
Sun Valley Elementary School
5490 Leon Dr.
Reno
— Jackie Valley
Indy Rewind
From the appointment of the first female Gaming Control Board chair to a chaotic ouster of a top official at the City of North Las Vegas, here's what Nevada Independent reporters worked on last week:
Disclosure: NV Energy has donated to The Nevada Independent. You can see a full list of donors here.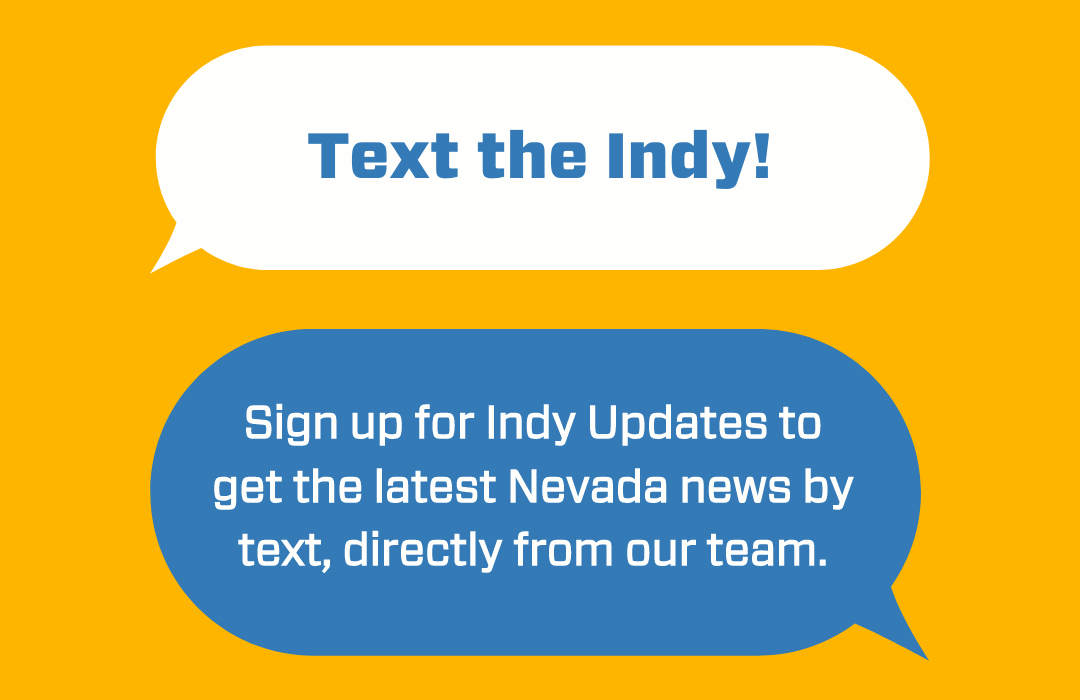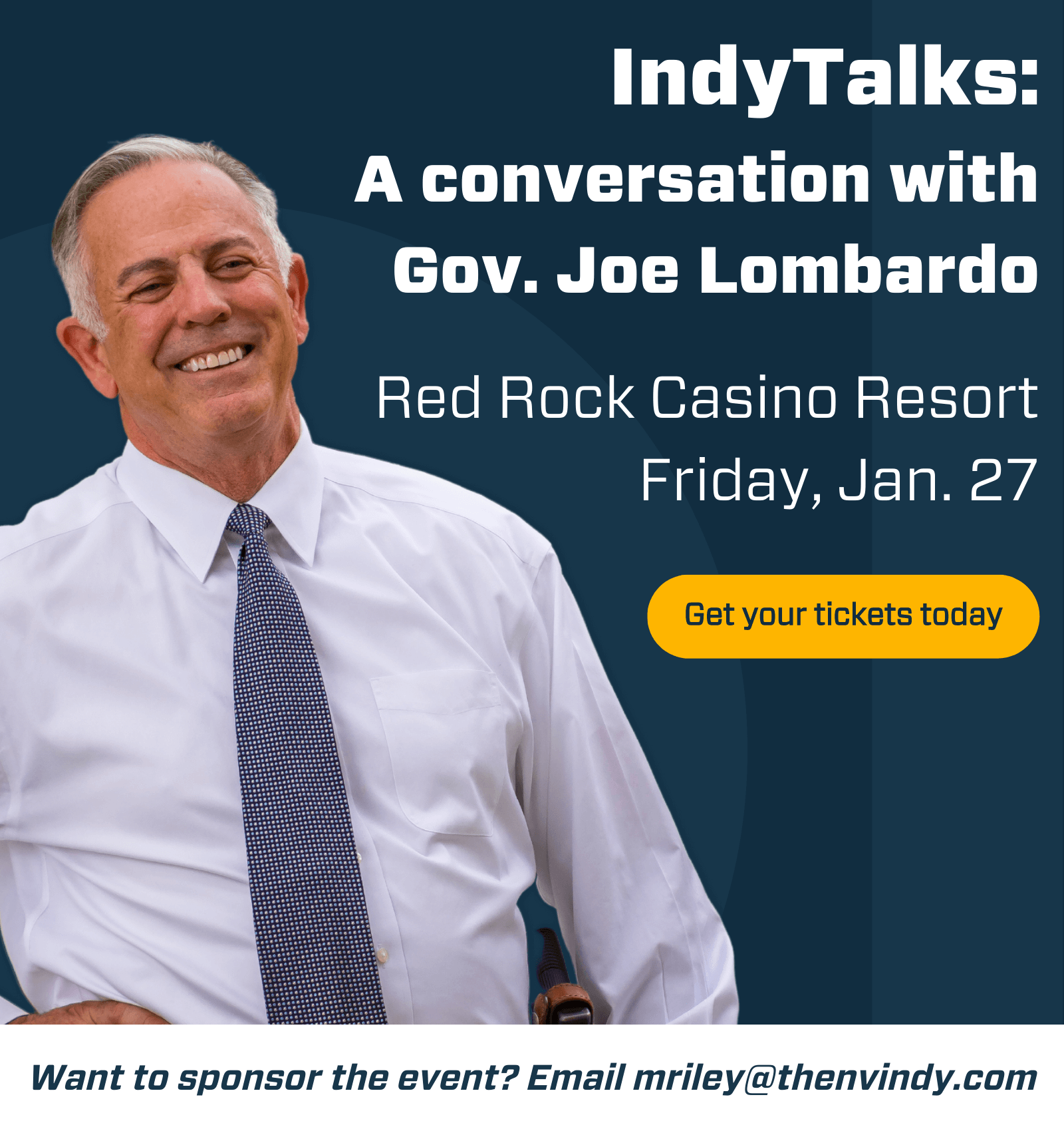 SOLD OUT
Featured Videos
Comment Policy (updated 4/20/2021): Please keep your comments civil. We reserve the right to delete comments or ban users who engage in personal attacks, use an excess of profanity, make verifiably false statements or are otherwise nasty. Comments that contain links must be approved by admin.